Osage junior Ellie Bobinet has been playing the setter position for a just over a year. But if you watched her during a game, you'd think she was a seasoned vet. 
Following the Green Devils' three-set sweep of Emmetsburg on Tuesday in the Class 2A, Region 2 championship game, in which she had 44 assists, Bobinet now leads the state of Iowa with 1,123 on the season, a program record. 
In 2018, Bobinet worked as an outside hitter and a backline defender. Senior Rylie Olson was the Green Devils' setter, and finished with 941 assists, good enough to earn her a spot on the volleyball team at Grand View University. 
Following last season, Bobinet knew that she would be taking over as the setter, and worked diligently to try to build up her skills. In addition to her defensive and outside hitting work, Bobinet would act as the setter for Osage's JV squad. Once the season ended and Olson was gone, Bobinet knew that she had to get to work. 
"It was a big difference," Bobinet said.  "I'm so used to defense, that's what I played during club. But I stuck with it, and never gave up."
This season, Bobinet has 37 more assists than the runner-up, Summer Brand of Mount Vernon. Even at the beginning of this year, she admits that it was sometimes a struggle to adapt to the new spot.
"At the beginning of the season it was kind of hard," Bobinet said. "I didn't know how fast to set it, or where to go. I didn't know any plays at all. They just kind of threw me in, and I tried to do it for myself. The hitters helped me too. Everyone was so nice, and they helped me through it."
Having played as both a defender and a hitter, Bobinet already had experience learning to play a new position. With enough reps in the gym and work during games, the transition went over smoothly. Even with all of the work she did in the offseason, Bobinet did not expect to become the state's most prolific setter. 
"No, I wasn't really expecting that," Bobinet said. "But I knew that I had good hitters that would make it easy to set to."
You have free articles remaining.
First-year head coach Brian Tabbert worked as an assistant coach for two seasons under previous head coach Andie Olson, and got to watch as Bobinet grew into the position. 
"Rylie Olsen did a lot of it, but during our conference games, Andie Olsen would put Ellie in just to get her a little bit of game-time experience, but she mostly played right side and back row." Tabbert said. "I've got tremendous faith in Ellie. She has faith in her hitters, and it all comes together."
One of the biggest challenges of becoming a varsity setter is learning where to put the ball for each individual hitter. Depending on several different factors such as height, hitting style, or just personal preference, Bobinet has to know where to put the ball at the right speed. 
All this has to be done in the middle of the game, with decisions made in a split second. 
"Everyone has their own different sets, so I had to learn the tempo that each of them liked," Bobinet said. "Our two middles, one of them likes it a little higher than the other. Our right side, Meredith, I've got to get it a little bit higher for her, because she's a little shorter than the rest of us."
Now, with a state championship pursuit underway, and a state-best average of 11.22 assists per set, Bobinet and the Green Devils seem to be doing just fine.
"We have a good group of girls that are always positive," Bobinet said. "I think we can do it."
Osage will play its opening round game against Grundy Center on Nov. 14 in Cedar Rapids. Game time is 4 p.m.
VBall Osage vs. Emmetsburg 1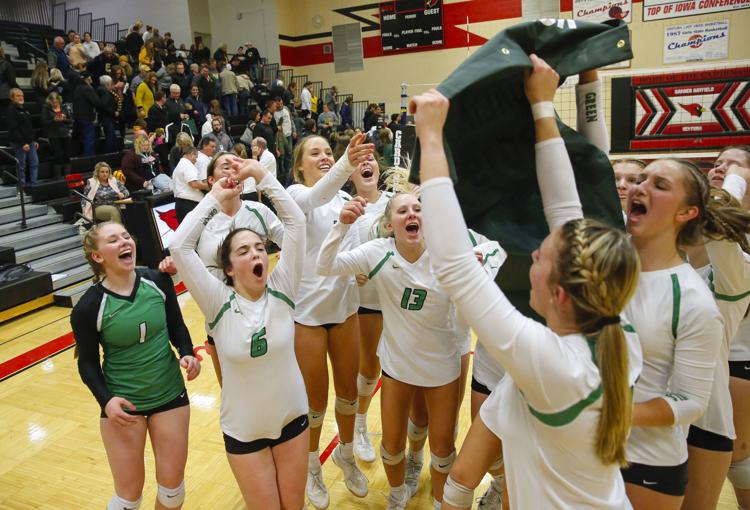 VBall Osage vs. Emmetsburg 2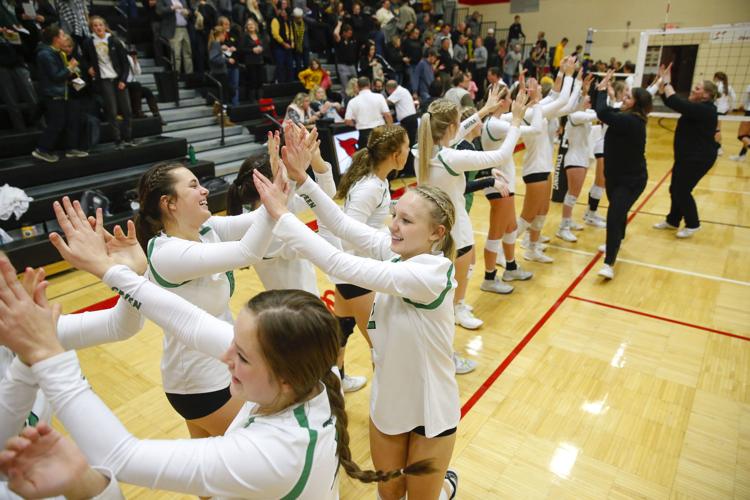 VBall Osage vs. Emmetsburg 3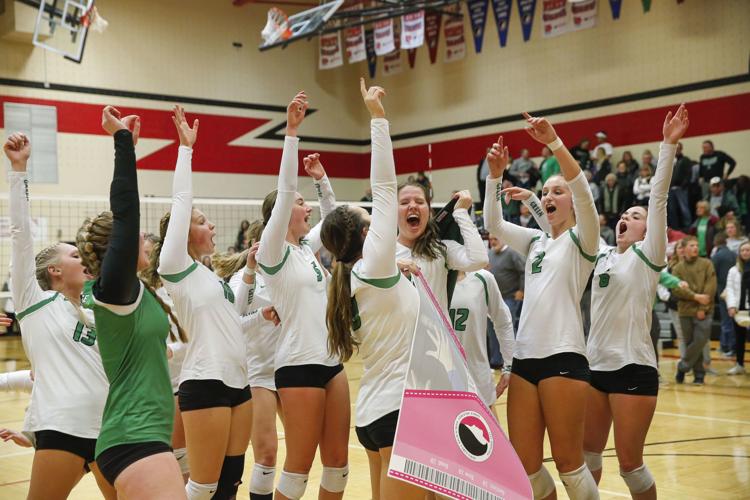 VBall Osage vs. Emmetsburg 4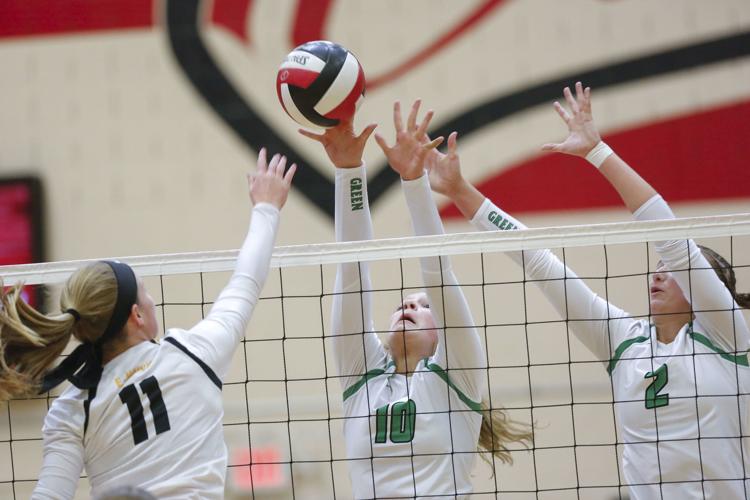 VBall Osage vs. Emmetsburg 5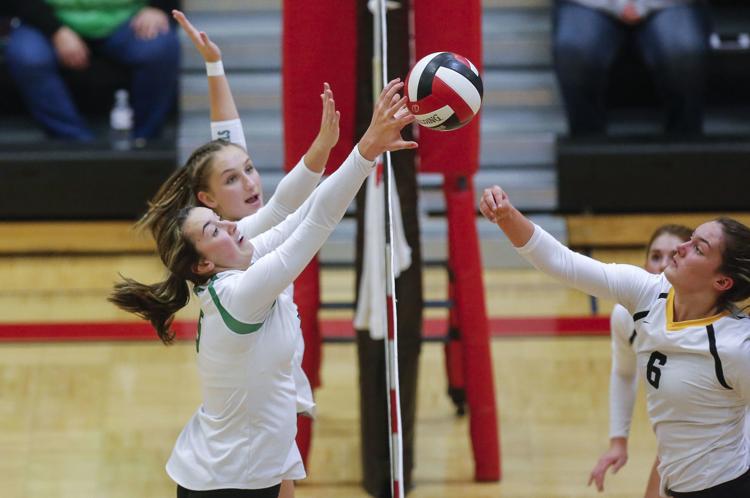 VBall Osage vs. Emmetsburg 12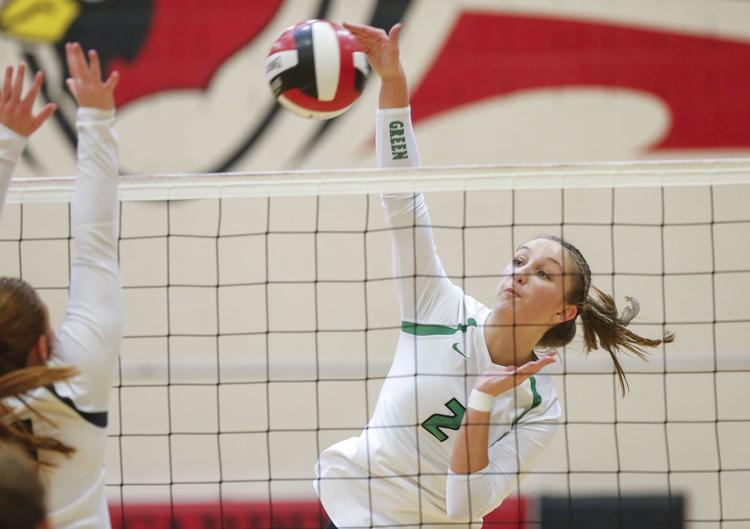 VBall Osage vs. Emmetsburg 13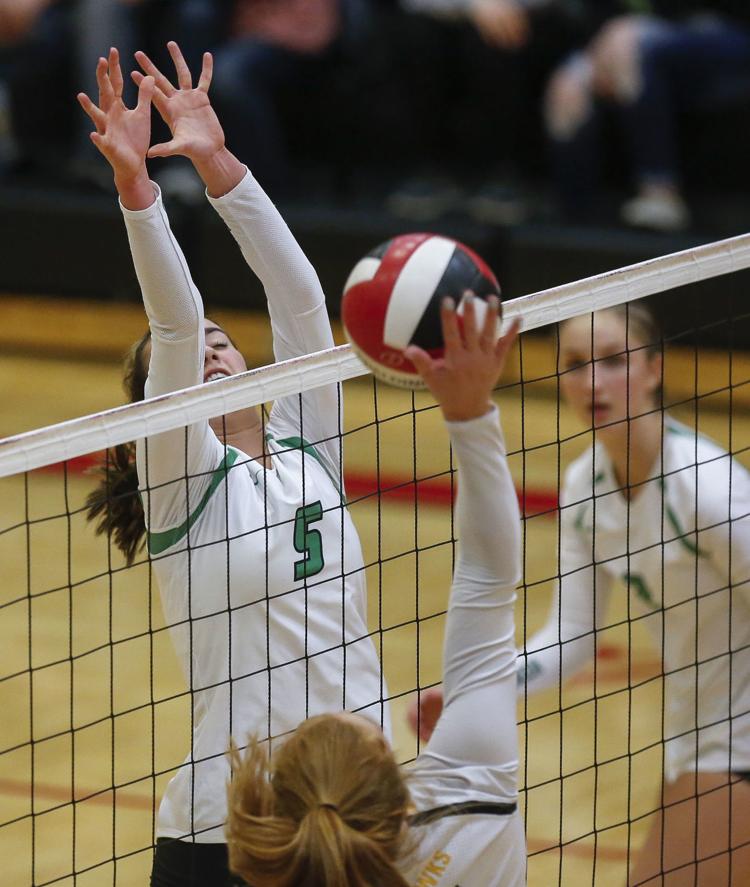 VBall Osage vs. Emmetsburg 14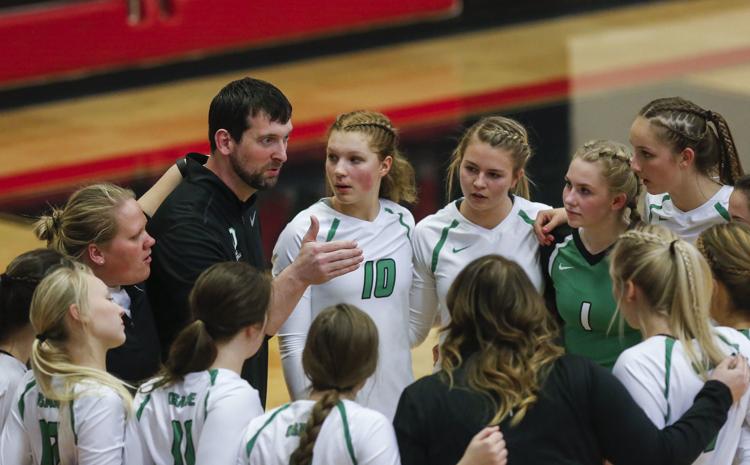 VBall Osage vs. Emmetsburg 15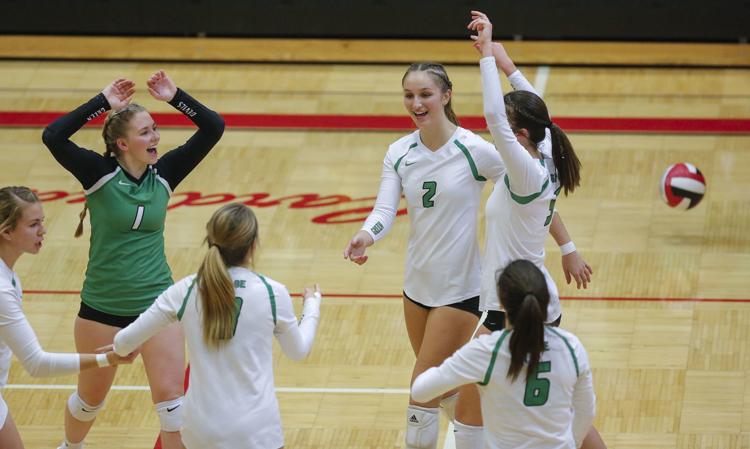 VBall Osage vs. Emmetsburg 16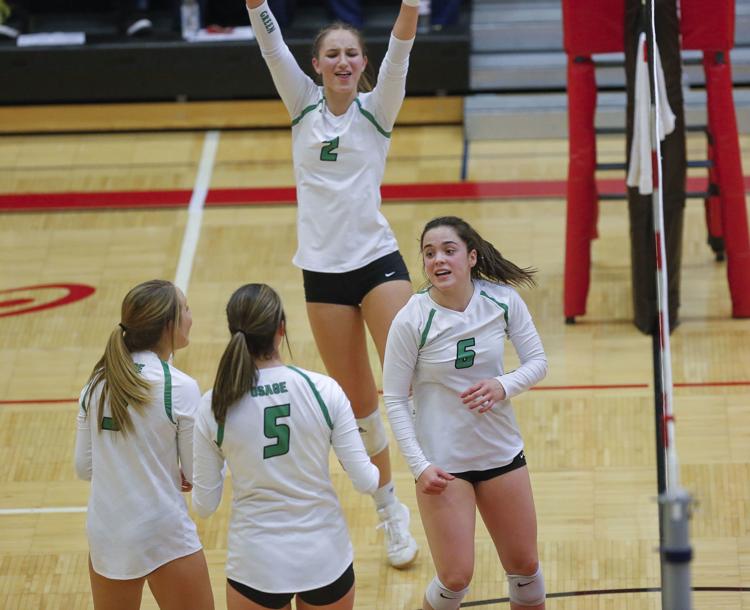 VBall Osage vs. Emmetsburg 17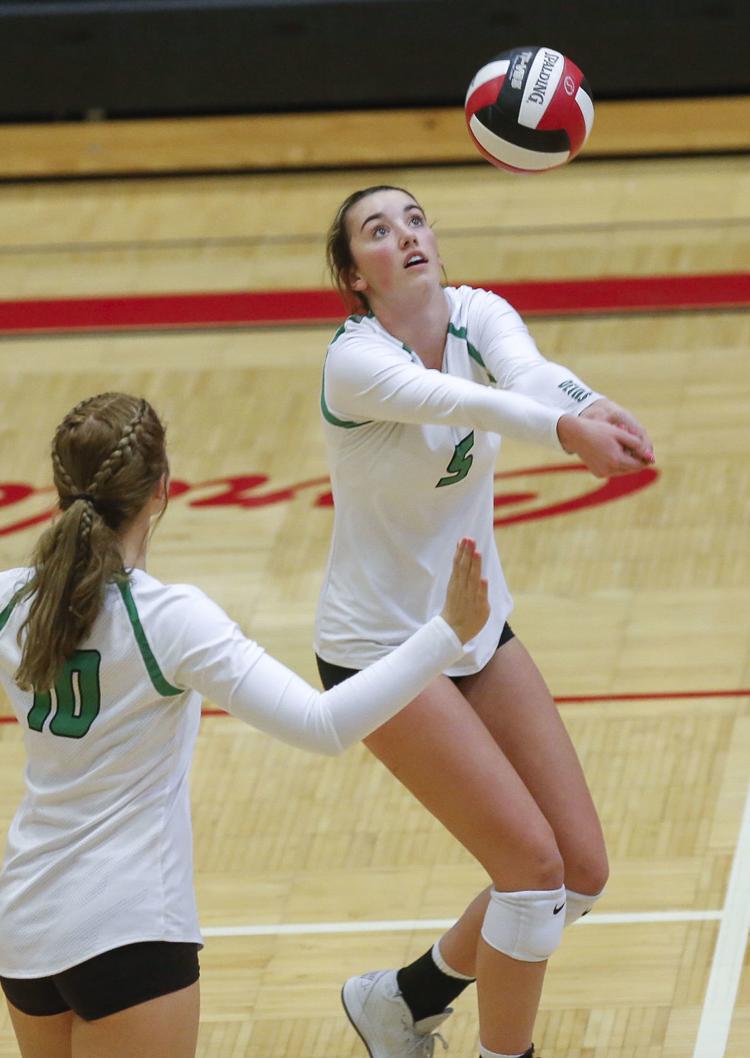 VBall Osage vs. Emmetsburg 19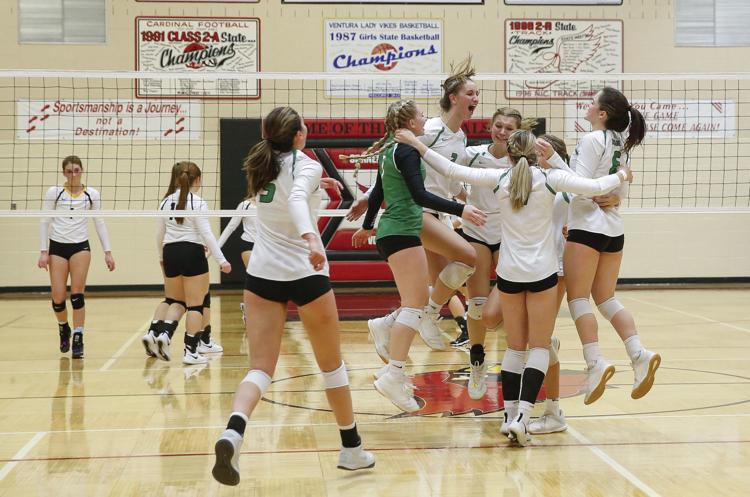 Ellie Bobinet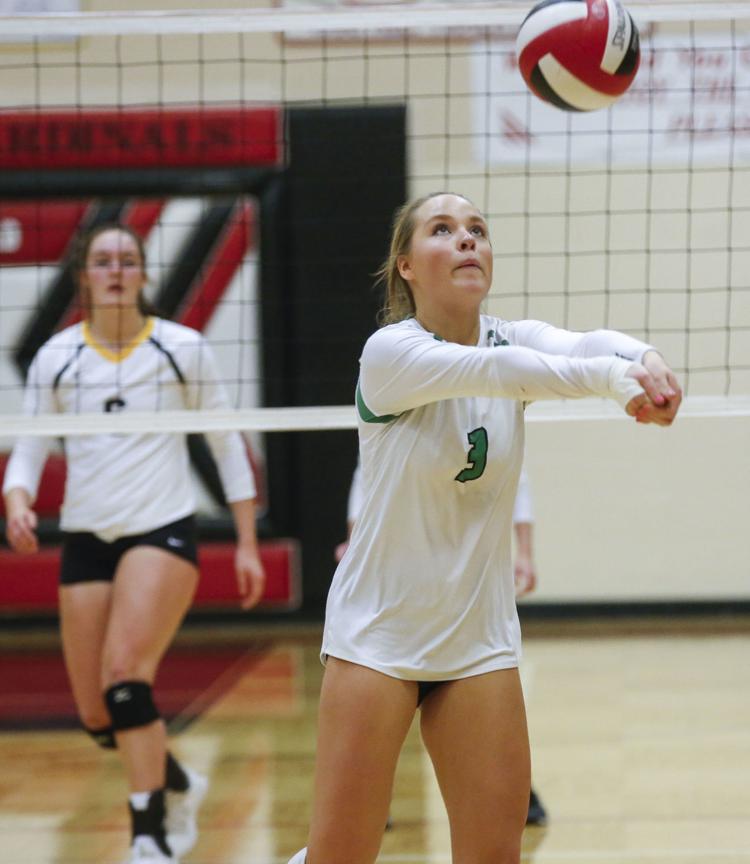 VBall Osage vs. Emmetsburg 20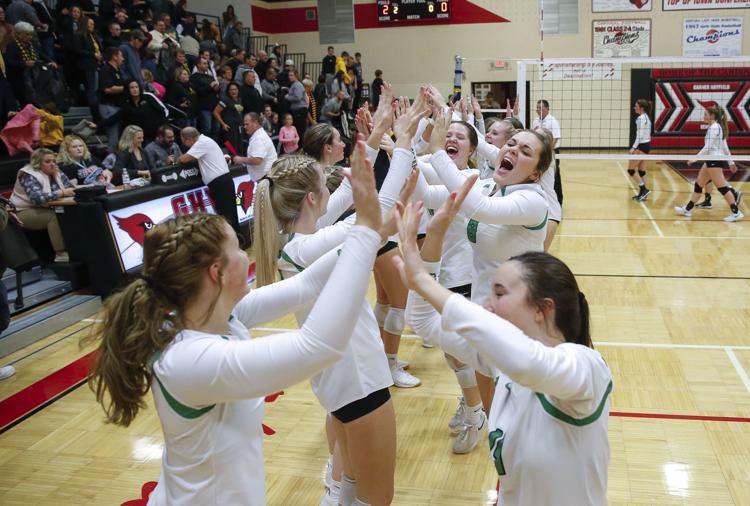 VBall Osage vs. Emmetsburg 21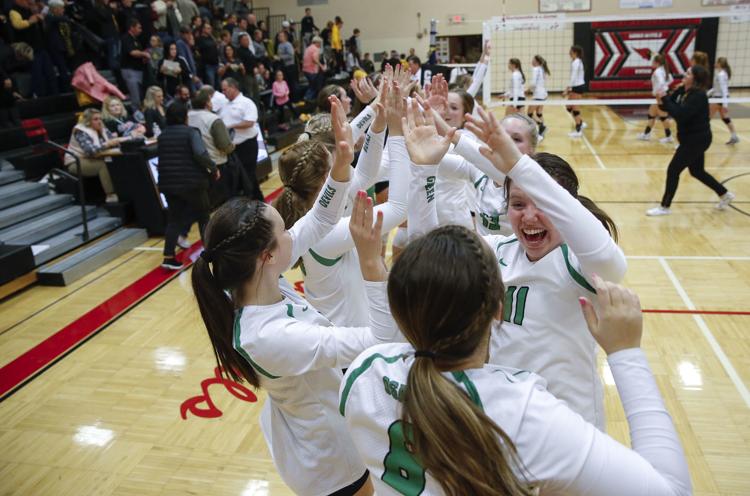 VBall Osage vs. Emmetsburg 22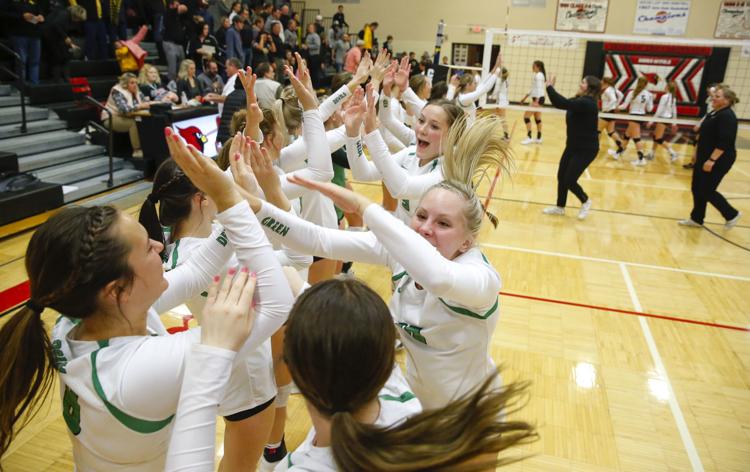 VBall Osage vs. Emmetsburg 23
VBall Osage vs. Emmetsburg 24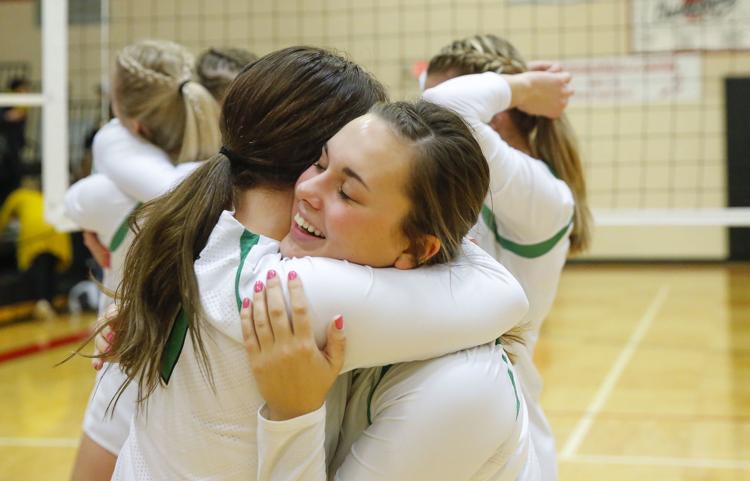 VBall Osage vs. Emmetsburg 25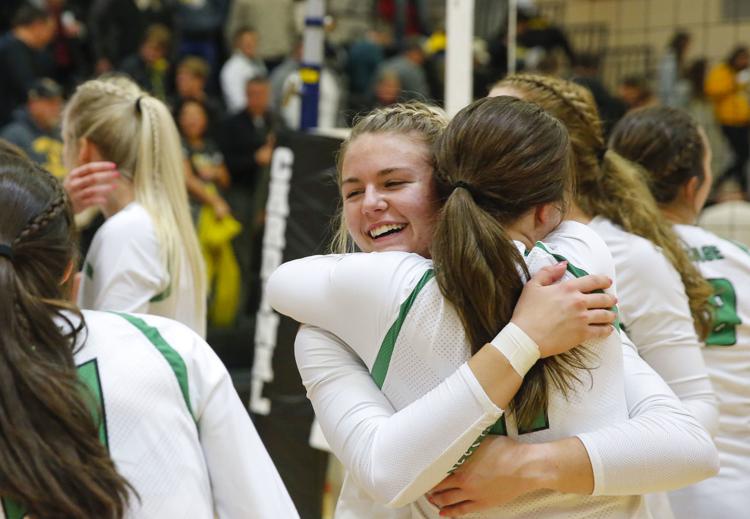 VBall Osage vs. Emmetsburg 26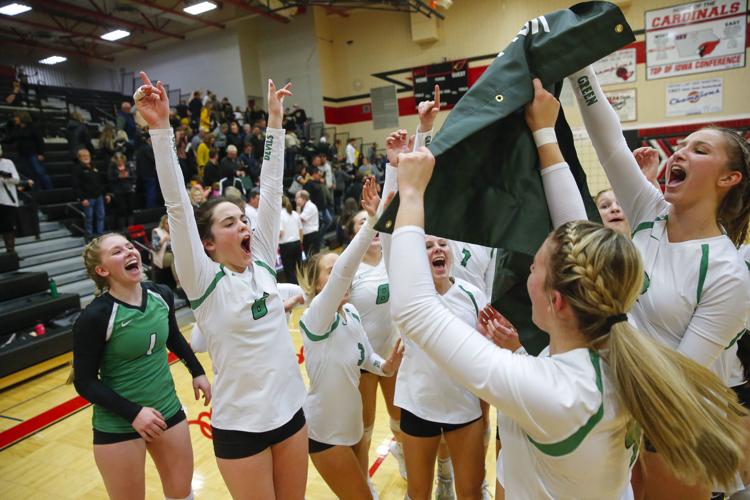 VBall Osage vs. Emmetsburg 27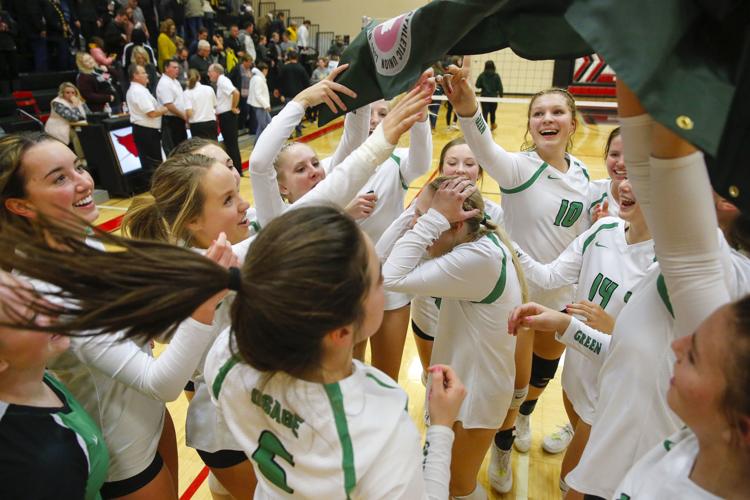 VBall Osage vs. Emmetsburg 28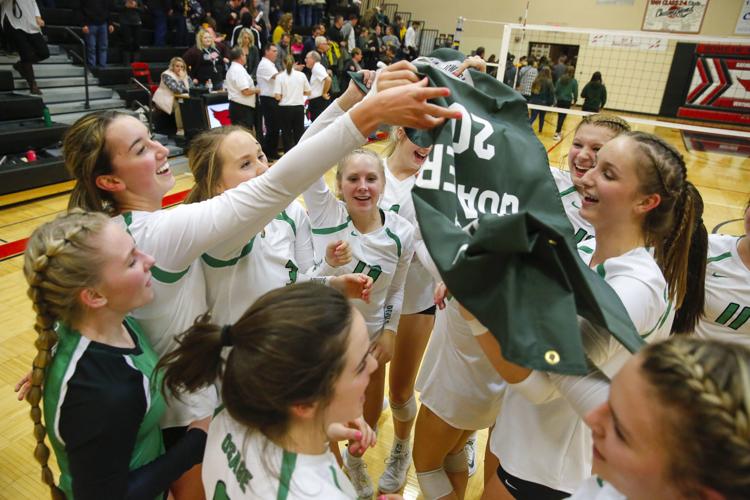 VBall Osage vs. Emmetsburg 29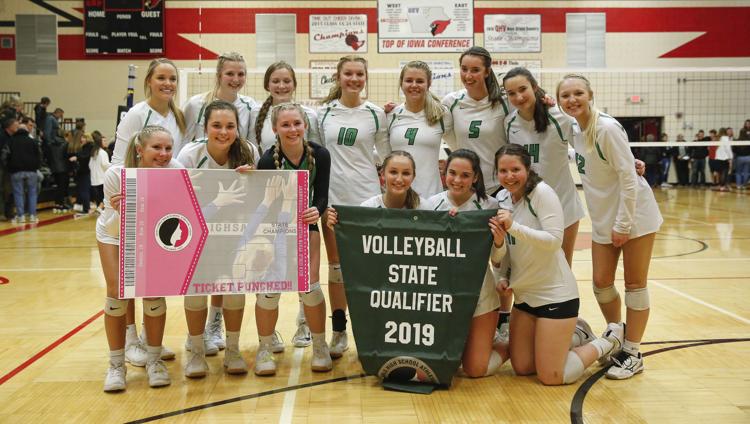 VBall Osage vs. Emmetsburg 30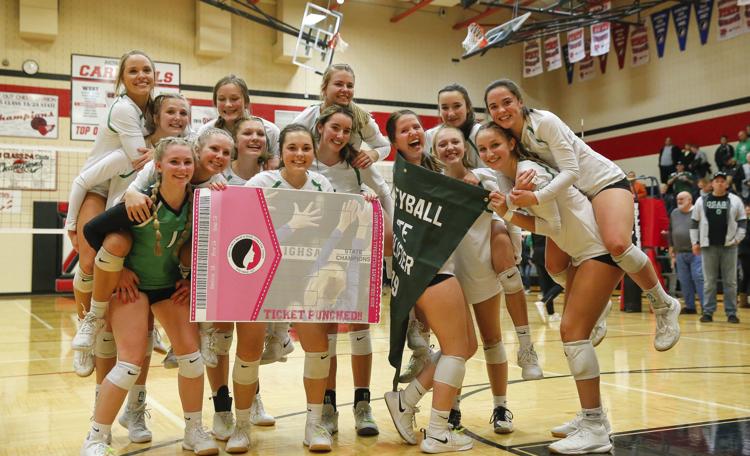 VBall Osage vs. Emmetsburg 31