Lacy Jerome has taken the Forest City girls volleyball team to the state tournament just once (2015) since taking over the program.
The Indians have come close to going back, including last season, when the team took a loss to eventual state champion Osage in the regional finals.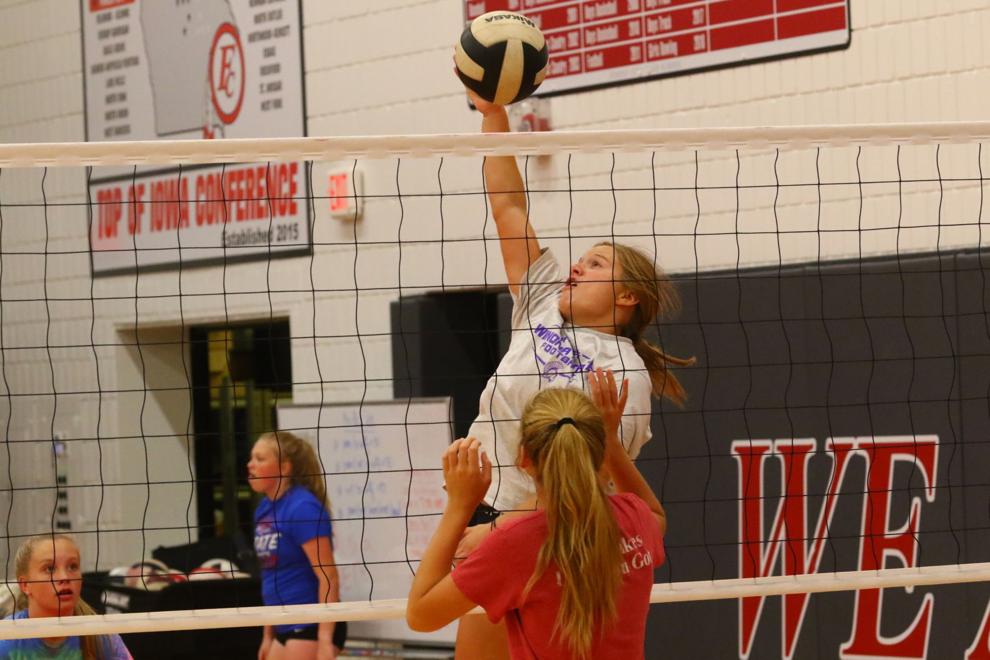 The goal this season for the Indians? Break through.
"Getting to the substate game is always a huge priority. We have not been past that game for a while," Jerome said. "So I would say state is always the goal. What it takes to get there looks a little bit different each year."
The bad news is that the Indians lost eight seniors from a team that finished a perfect 8-0 in Top of Iowa West conference play last year. Many of those players were crucial pieces to the team.
The good news is the squad returns five players that saw significant time in 2020.
"The group that we have has played in some bigger games," Jerome said. "Substate games and conference championship matches. Any time you can play in those big games in a full gym, that always prepares you for the next level or the next season."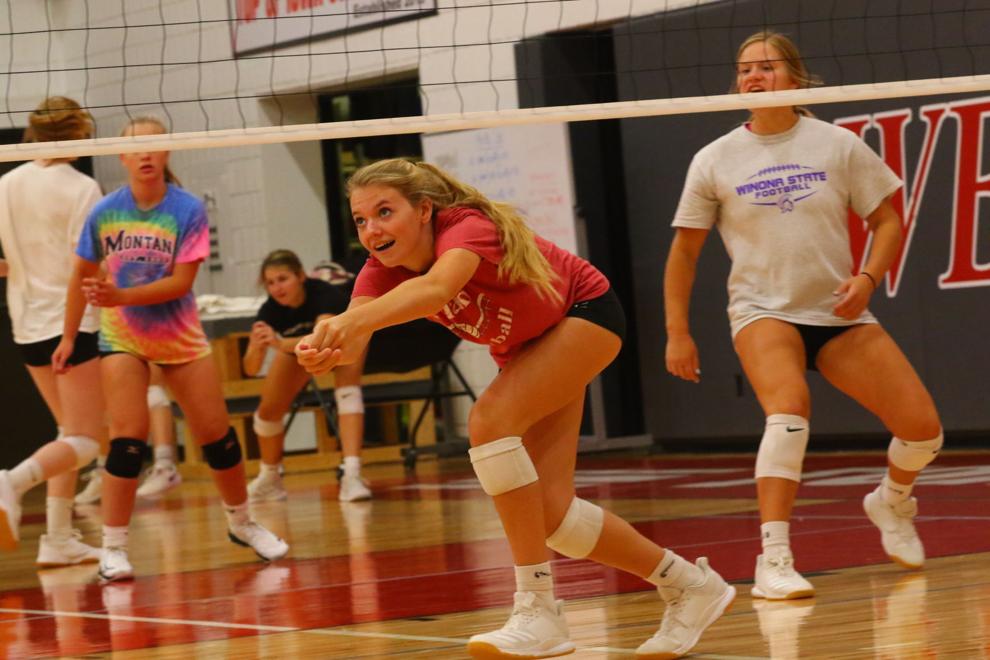 One of the standout returners this season is senior Shaye Dillavou, who led the Indians with 227 kills last year. Senior Regan Helgeson posted 78 kills last season, while senior Keevan Jones also saw significant time on the court.
All three will look to lead the Indians through practices and games this fall.
"Obviously, a leadership role kind of comes with being a senior, but you can also step up to the challenge," Dillavou said. "It's something that I'm really excited to do. I feel like having a lot of younger girls this year, it will be a lot of fun to challenge them.
The challenge for Jerome will be finding a way to blend new faces with returners this fall. Luckily, the first few weeks of practice has gone well.
"We have some youth and some experience," Jerome said. "It's just been fun to watch them kind of come together. Because once the previous seniors leave, you just don't know exactly what the chemistry will be like. It's just been fun to watch them all start working together and start trusting each other."
One of the first goals the Indians want to check off their list this season is a second consecutive Top of Iowa West conference title. But in order to do that, Forest City will have to beat rival Lake Mills again.
The two teams have gone back-and-forth at the top of the conference standings over the years.
"There's always been a rivalry between Lake Mills," Helgeson said. "They're so close, so we just want to beat them. I think we can do it again this year."
"The next step is then qualifying for state," Jones added. "That's something we really want to get in the books."
The Indians will start their season on the road against Garner-Hayfield-Ventura at 7 p.m. on Aug. 31 in Garner.