CEDAR RAPIDS | Osage's volleyball team ignored every reason it had to lose its composure.
Despite losing two of the first three sets against Davenport Assumption on Wednesday, the Green Devils overcame an adverse situation, picking up a five-set victory against the fourth-ranked Knights (31-6).
The match, which was held at U.S. Cellular Center, was Osage's first five-set match of the season. Set scores were 25-22, 22-25, 17-25, 25-17, 15-9.
Photos: Osage Volleyball vs Davenport-Assumption
"We've talked a lot, all year, about being mature," Green Devils coach Andie Olson said.
Despite having only three senior starters, No. 5 Osage showed poise and maturity throughout the match, and that confidence and looseness was evident during pregame festivities. Each Green Devils' starter looked relaxed as they lip-synced or sang along with the National Anthem, and they remained even-keel despite falling down 2-1.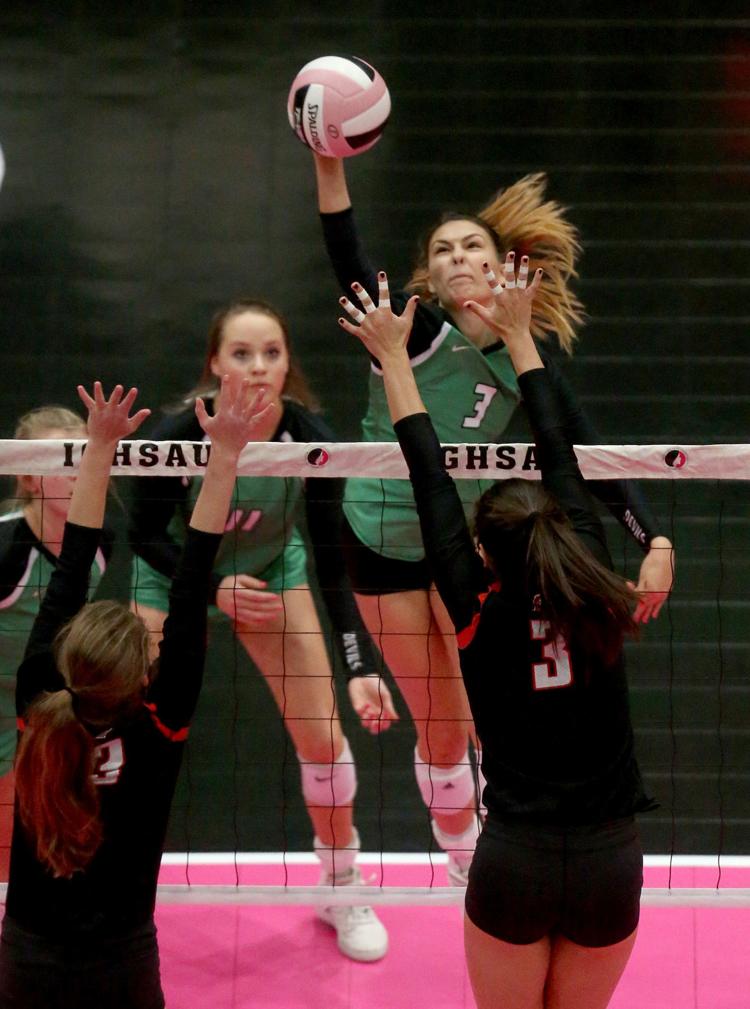 Olson noticed the calm energy and thought her team might've been a tad too relaxed.
"We're not showing that much emotion, and this is an emotional game," Olson said. "So let's try to pick that end of our game up, and we did, and it showed."
After trailing in the third set, the Green Devils (30-6) immediately huddled in the center of the court.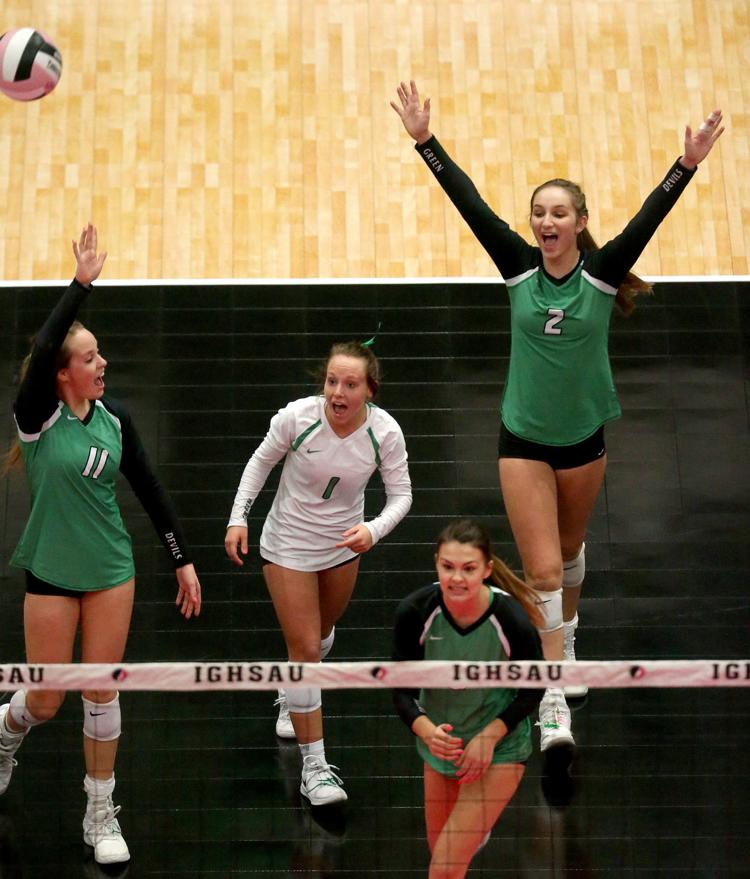 "We all agreed that we didn't want our season to be done yet," sophomore Danielle Johnson said.
They continually talked and communicated as the match progressed, slowly gaining momentum that peaked with their swift third-set victory.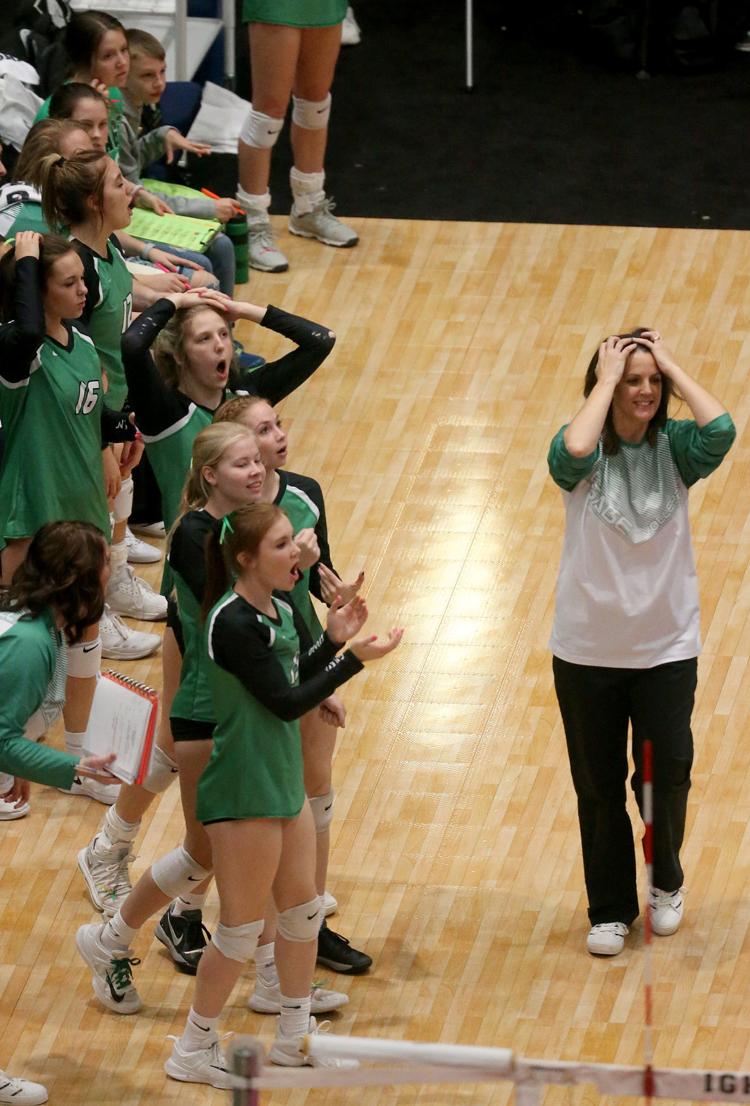 Before the final set, senior libero Kourtney Chambers gestured to Osage's student section and encouraged them to get loud, matching the newfound intensity and energy Olson requested.
Johnson had a team-high 19 kills. Four Green Devils totaled double-digit kills, including Sydney Midlang, Paige Kisley and Kaebre Sullivan.
Kisley was particularly impressive in the final set, recording multiple kills as Osage inched toward victory.
"It's hard to defend us, because you have to pay attention to our middles, but yet you have to respect our outsides," Olson said. "You can't cover everybody, and we know that."
Rylie Olson finished with 47 of the team's 59 assists, and none were more impressive than her fourth-set, cross-court lob to Johnson, who launched the ball over the net and into the ground for a 22-15 lead, which forced a Davenport Assumption timeout.
The victory puts the Green Devils in the Class 3A semifinals, where they fell last season. Osage will face top-seeded Kuemper Catholic (43-1) at 2 p.m. Wednesday.
"We came here to win state, so we need to really go for everything and have lots of energy," Midlang said. "Then the momentum will pick up."
Photos: Osage volleyball vs. Davenport Assumption