Members of the Newman Catholic volleyball team are well aware that there will be some growing pains at certain points this season.
The Knights lost eight of their top 10 players to graduation from a team that finished 11-13 a season ago.
However, the players are looking at the situation as an opportunity to finally show what they can do at the varsity level.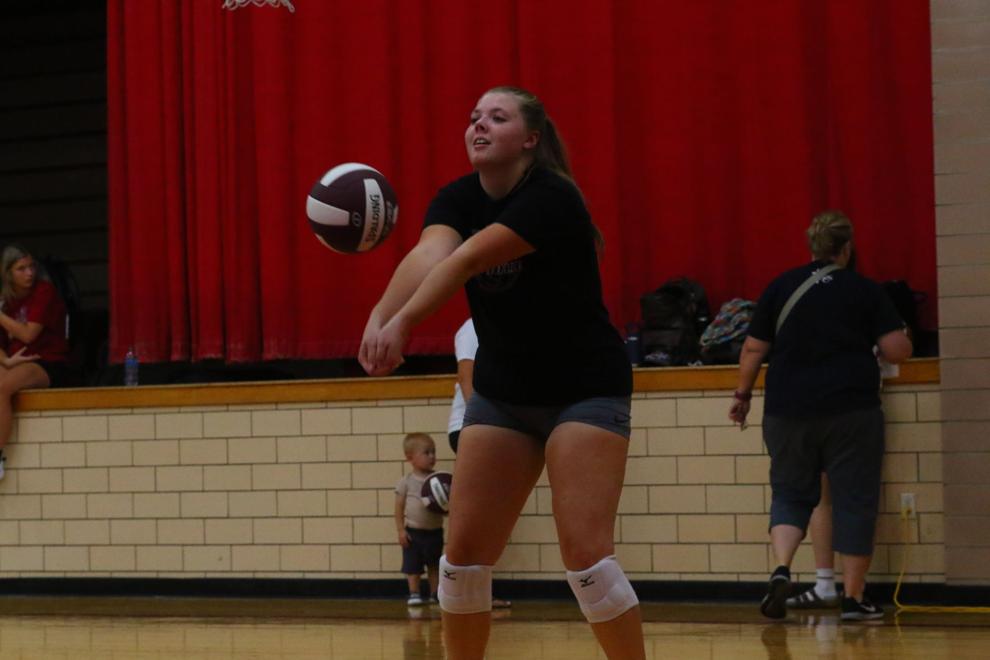 "I'm so excited for this," senior Madi Elwood said. "I'm ready to go all out my senior year and I know everyone else is. No matter what grade they're in, they're just ready to go all out."
At 32 members strong, the Newman Catholic volleyball team has the most players out of any team that head coach Kristen Breckenridge has coached over the past seven years.
However, just two of those players have previous varsity experience – which is something that will be a challenge to start the season.
"This year, we have freshmen through seniors. We have 32 kids that all want six spots," Breckenridge said. "That's going to be the challenge of getting everybody a position."
Breckenridge knows that it will be a challenge figuring out what player fits in which role, but she's excited for it.
She will look to eventually mold the team into one that sits near the top of the Top of Iowa East. The Knights finished with a record of 3-5 in the conference and were sixth in the standings in 2020.
"I think the goal in the beginning is just to figure out our dynamics, the way we're going to work as a team, because we don't have the returners like we did in the past," Breckenridge said. "Hopefully by the end of the season you'll see us be the dominant defensive team and the dominant team in the fact that we're playing smart volleyball vs. not always power volleyball."
Elwood was one of the two players that saw action last season. Junior Emily Opvstedt is the other. Both are eager to lead the team on the court this fall.
Then, there are other seniors, like Kylee Sullivan, who finally will get their first chances at showing what they can do at the varsity level. Some juniors and sophomores have been playing in the varsity lineup as well to start the season.
The Knights had their first scrimmage last Friday. Sullivan admitted that they weren't sure how well they were going to do, but she was happy with the result.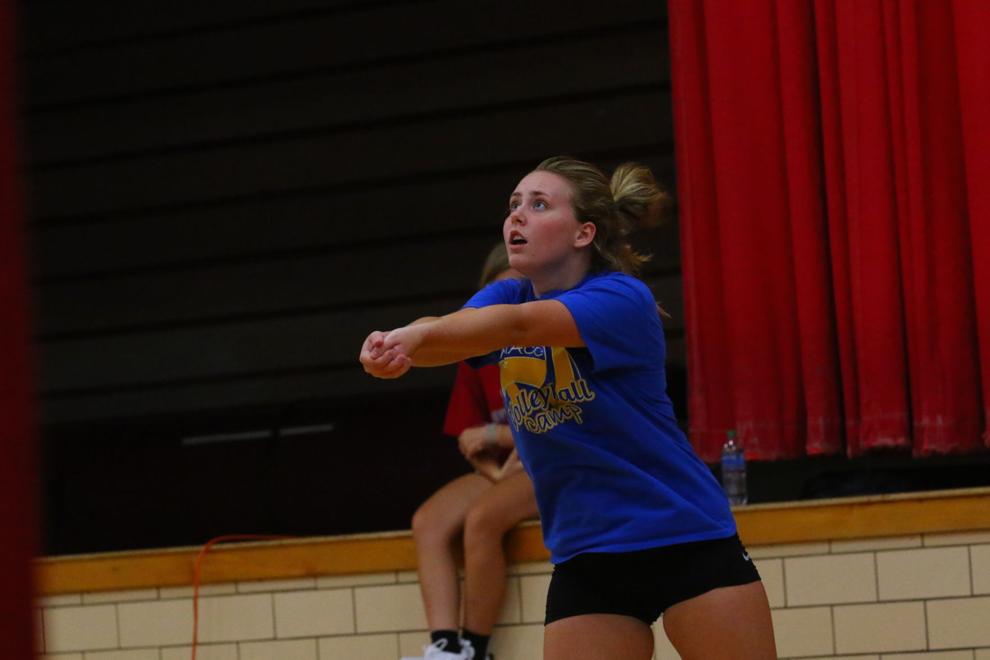 "We just want to do our best," Sullivan said. "Stay positive. Even though we lost all of our seniors, keep up and know that if we stay positive we can do it."
Although she wants her team to be successful this season, Breckenridge doesn't necessarily view wins as successes.
"Success to us is, are we playing well as a team? Are we being smart? Are we showing things on the court during game night that we've been practicing?" Brenridge said. "Those are the successes we look for more so than the wins and losses."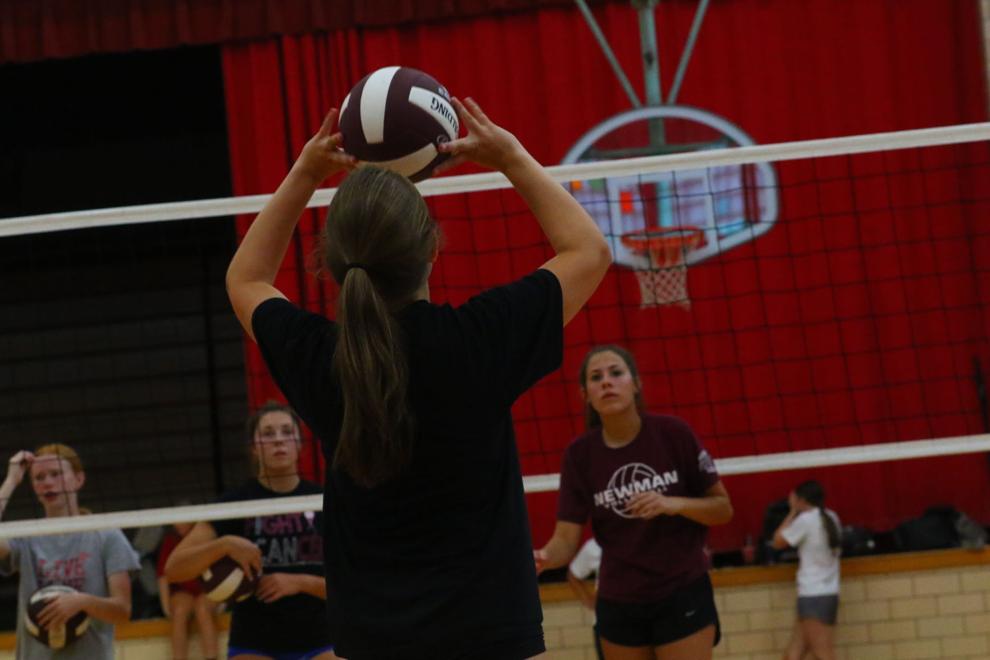 The Knights start their season against defending state champion Osage at 7 p.m. on Aug. 26 in Mason City.