Veteran Forest City volleyball coach Lacy Jerome knows what it takes for a team to make a deep run in tournament play.
Entering play on Monday, the Indians had shown some improvement over the past three weeks with eight wins in their previous 11 matches, a streak that improved their season mark to 14-10.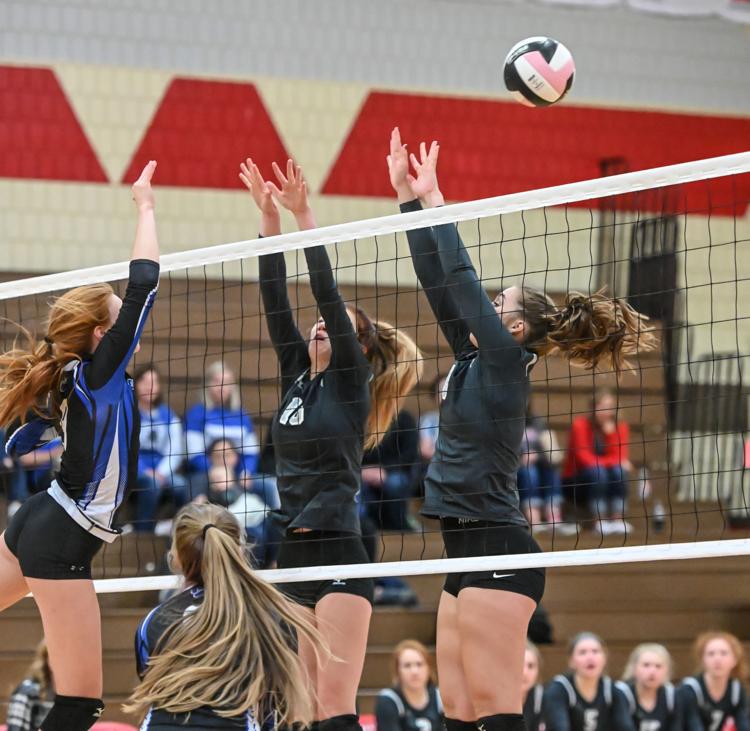 Forest City was taken to the brink on Monday by a Central Springs team that has been equally hot, but the Indians managed to put it all together in the tie-breaking set and came away with a 3-2 win.
Set scores were 23-25, 25-19, 25-21 22-25 and 15-8.
"I'm glad we finished and finished strong," Jerome said. "We still have a lot of opportunity for growth."
Forest City came out strongly in the first set, but Central Springs went on a 20-8 run and then held off a late Indian rally to claim a 1-0 lead.
The Indians found their game in the second and third sets, but the Panthers built a nine-point advantage early in set four and forced the tiebreaker.
You have free articles remaining.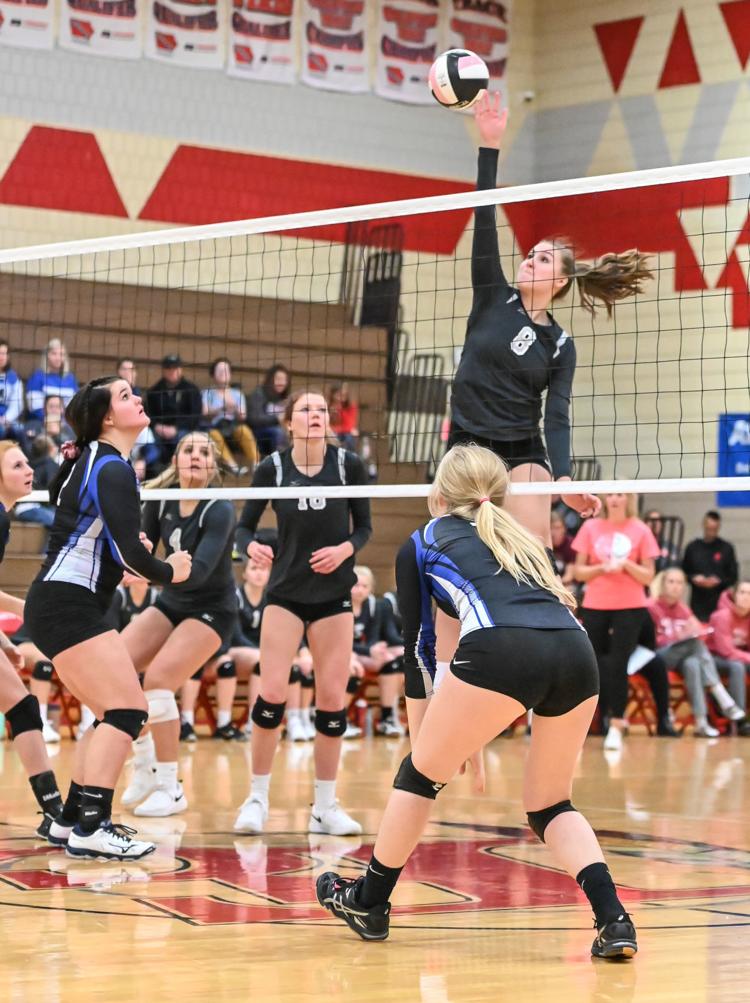 The teams traded points in the tiebreaker until Kaylee Miller and Regan Helgeson took control at the net for Forest City as the Indians scored 10 of the final 14 points in the match.
One important step forward for Forest City was senior setter Emma Hovenga's ability to spread out the hitting attempts.
Five Indians had at least a half-dozen kills on the evening.
"That is one thing we strive for," Jerome said.
Forest City (15-10) completes its regular season on Saturday when it travels to Algona.
Central Springs (15-11) travels to Garner-Hayfield-Ventura on Saturday.