For three straight sets, the Forest City volleyball team managed to stay one step ahead of Garner-Hayfield-Ventura (GHV) on Tuesday night in Garner.
The Cardinals tied things up near the midway point of both the first and second sets, but the Indians pulled away in each of them and earn a 3-0 Top of Iowa West victory.
The Indians won 25-19, 25-19 and 25-18, respectively.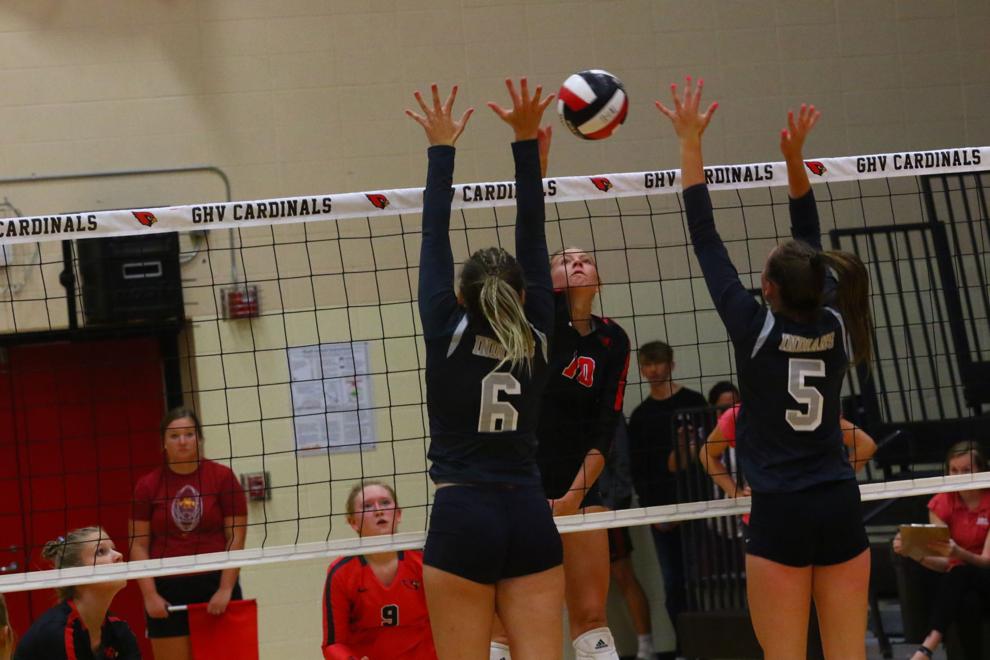 "Just proud of them sticking together," Forest City head coach Lacy Jerome said. "We had a couple moments of miscommunication, but they got back together and figured it out."
The Indians (2-0) jumped out to an 11-6 lead during the first set, but the Cardinals managed to come back and tie things up, 16-16. Forest City then scored six straight points to separate itself from the home team and, eventually, earn the 25-19 win.
Set two played out similar to set one. The Indians took an early lead, but let the Cardinals (5-2) tie it up at 11 points apiece. Again, the visitors went on a run, which led to another 25-19 win.
"I don't like it when they let them tie it up," Jerome said. "However, if they can break away and get away from the point-by-point stuff, then that is what we're looking for."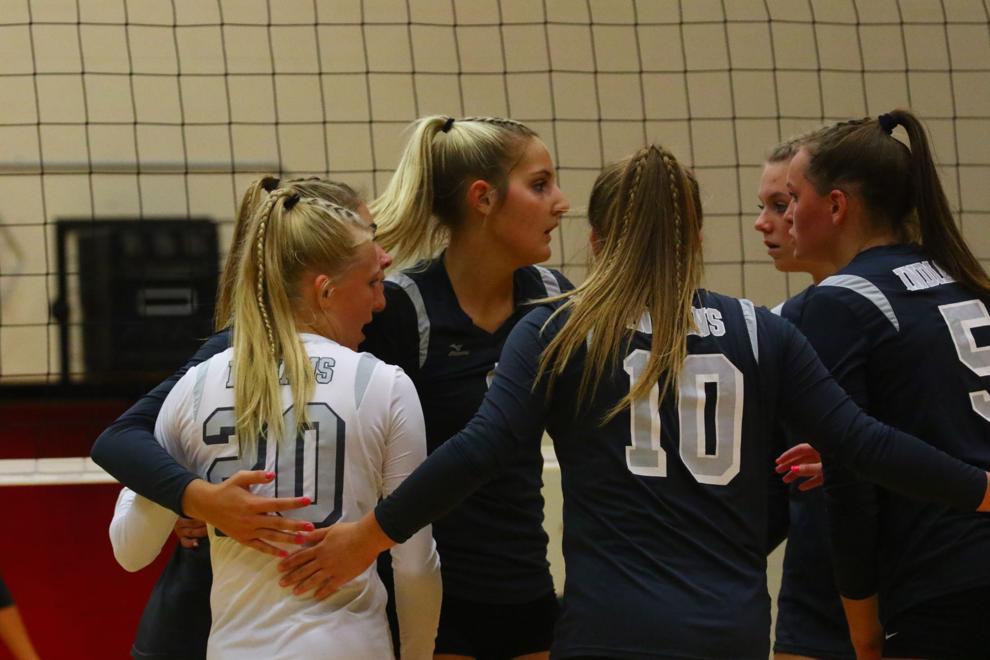 The Indians controlled the Cardinals from start to finish in the third and final set to earn the sweep.
The win for Forest City was the 12th straight over GHV.
"Forest City has always been a really good team," GHV head coach Meriel Leavy said. "They have good hitters and their hitters showed up tonight and our hitters didn't really show up. That makes it a hard way to win a game."
Senior Shaye Dillavou led the Indians with 12 kills and 11 digs on the night. Senior Keevan Jones finished went 20 for 20 serving, with three aces and 16 digs. Sophomore Jaden Jerome also posted 16 assists.
For GHV, senior Chloe Frank had 10 kills and sophomore Kenedee Frayne had 14 assists.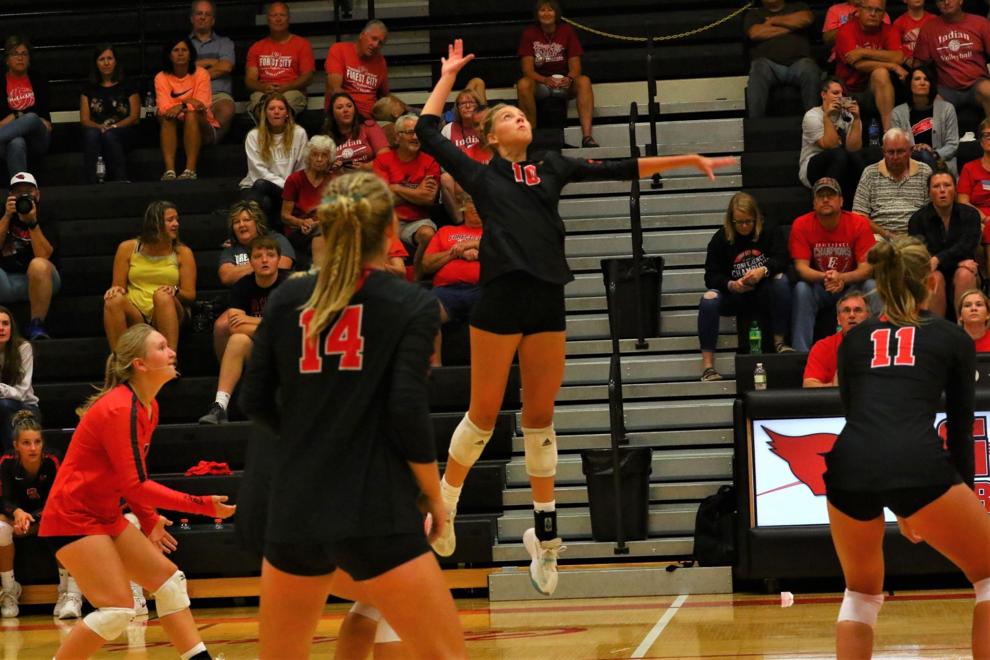 The Indians travel to take on North Iowa next on Tuesday, while the Cardinals will play at West Hancock on Thursday.