If you thought there would potentially be some drop off in the level of play within the Osage volleyball program after a state championship a season ago, you might want to think again.
The Class 2A, No. 8 Green Devils rolled through St. Ansgar on Thursday night in St. Ansgar in three straight sets in Top of Iowa East conference play.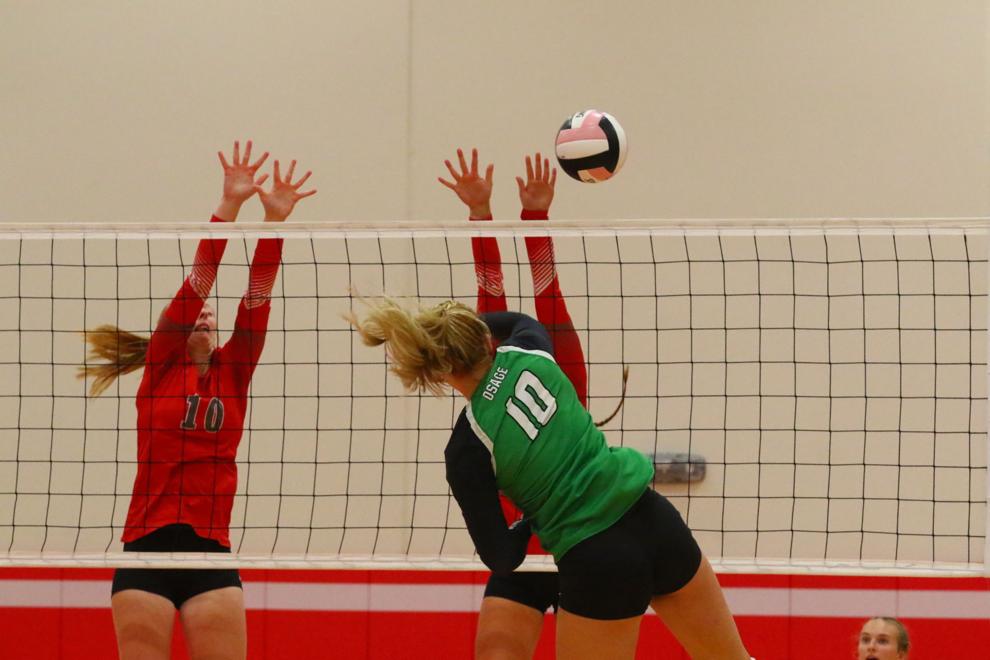 "It's always fun. We look forward to this game every year and I think the Saints do too," Osage senior Kaebre Sullivan said. "The crowd is huge on both sides and that makes it really exciting."
Although the Green Devils (3-0) earned the match sweep, the Saints made things challenging midway through the first set. St. Ansgar only trailed by one point, 18-17.
But the Green Devils went on to outscore the Saints, 7-1, to earn the set victory.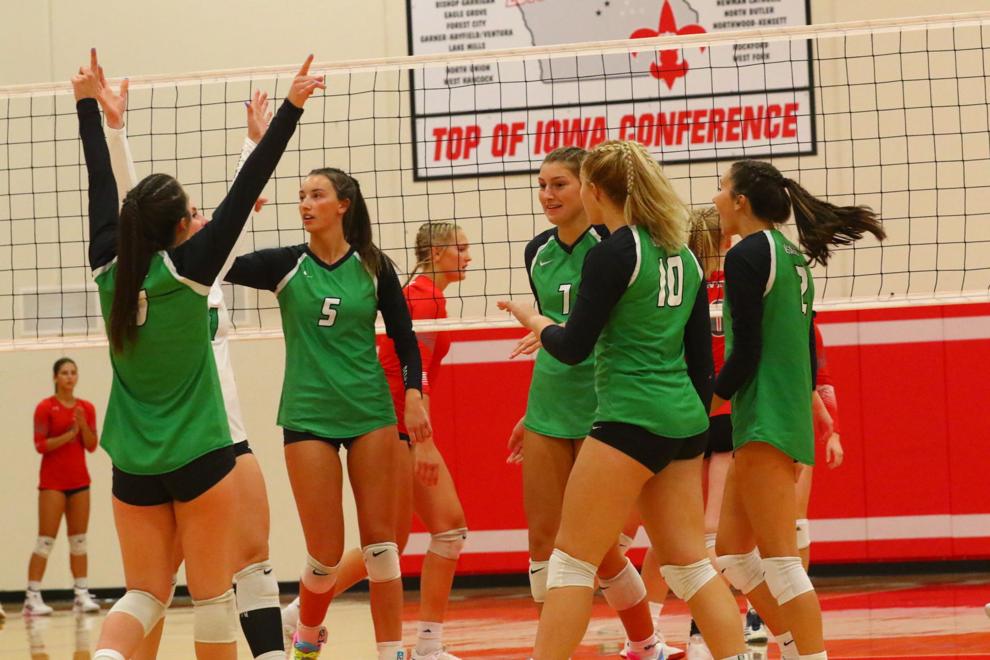 Osage got ahead early and never looked back in each of the next two sets. The Green Devils won 25-7 and 25-10, respectively.
"We started a bit slow and battled through that set," Osage head coach Bryan Tabbert said. "I challenged the girls mentally to put that behind them and play our game in set two and three."
Senior Meredith Street led the Green Devils with 13 kills and Sullivan finished with 11. Senior Addy Grimm posted 26 assists as well.
For the Saints (1-4), sophomore Cora Heeter had four kills, senior Emma Hicken had six assists and senior Kennedy Schwiesow had seven digs.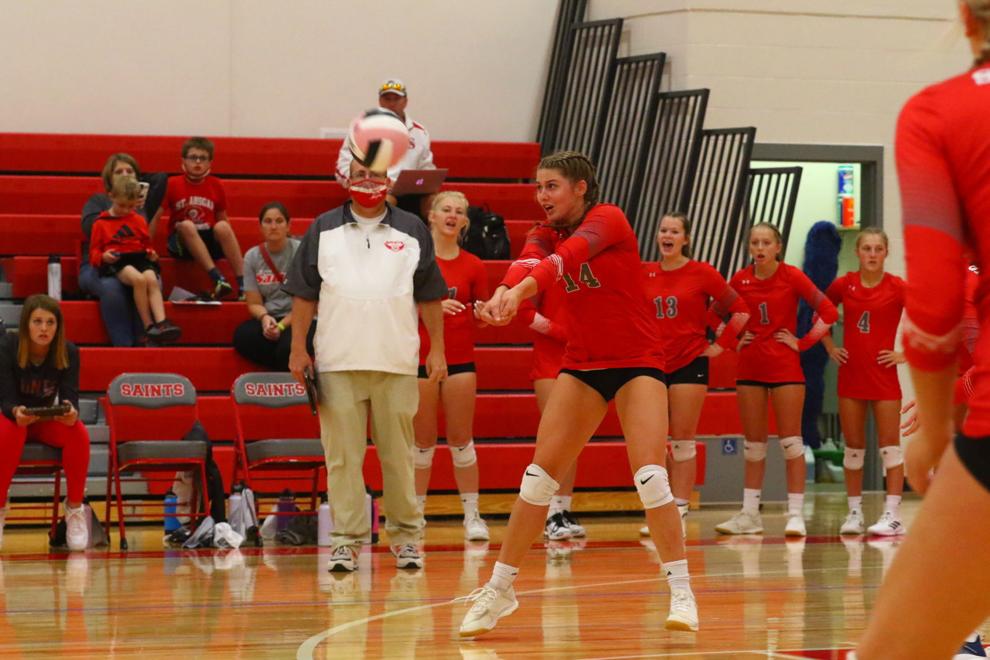 "I think they handed us points in the first game and I think we could've put ourselves in a situation the same in games two and three. We just beat ourselves," St. Ansgar head coach Tyler Johnson said. "Not that we would've necessarily won the match, but my expectation is all the games should've went like the first game."
The Green Devils will host North Butler next Thursday, while the Saints travel to New Hampton on Saturday.