Matt Welp has some big shoes to fill.
The head coach of the West Hancock boys track and field team will have his second chance at his first full season taking over the program. He will do his best to replace a man who led the boys track and field squad for decades.
"Bob Sanger was head coach for football and track forever," Welp said. "He just set that tone of his sports that he coached for the boys that, you know what? This is my expectation. They were successful for many years and we want to keep that going."
Welp had the chance to learn from Sanger as an assistant coach for a few years. When Sanger began having health problems, Welp had to step in to lead the program in his absence in 2019.
After Sanger's death, Welp looked to honor his legacy in 2020 by continuing his standard of excellence as head coach. Then, the spring season was canceled due to COVID-19.
A few weeks into practice for the upcoming season, Welp is excited to get that opportunity back.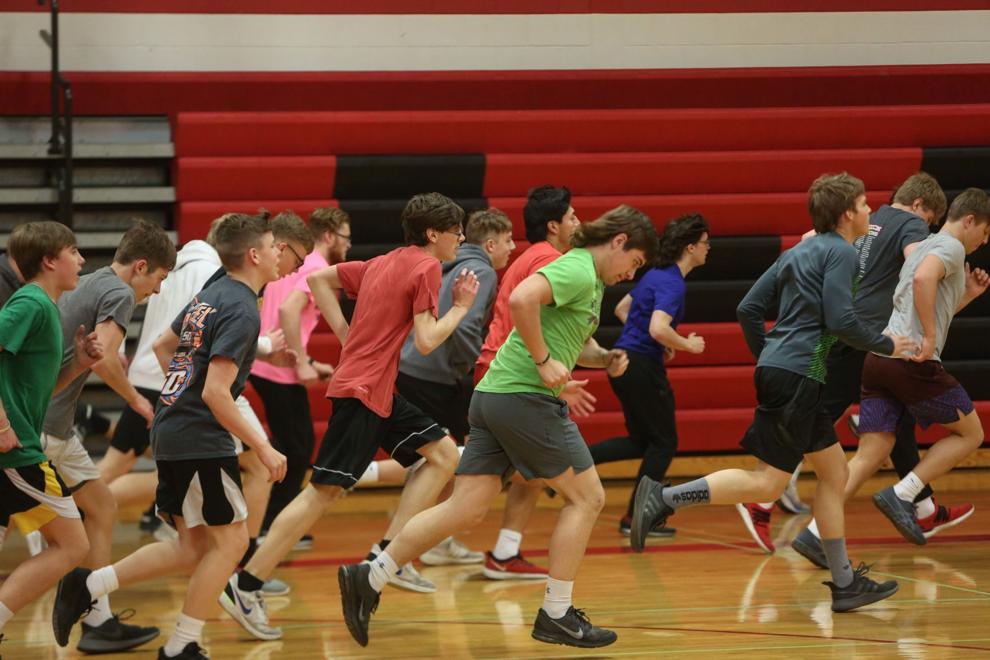 "Boys track at West Hancock always has a very successful tradition," Welp said. "We get the kids that come out, multiple-sport athlete kids. They've been working hard and I think with missing last year, they're a little extra motivated to get out there and show some things."
The Eagles have 37 boys out for track and field this season. While there's some questions going into the season after missing a year, Welp says he has a good idea of how his team will shape up.
Leading the charge in the sprints is senior Collin Ford. Ford is looking to lead the team and send multiple athletes in multiple events to the state meet.
"All of us our going to make it, for sure," Ford said. "Teamwork. Push each other to be better. It's very competitive and it helps us get better. Push each other towards the end goal."
Outside of Ford, Welp is counting other seniors to lead this team. Some seniors he included as names to keep an eye on include Bryer Subject, Ben Martinez and Cole Schisel.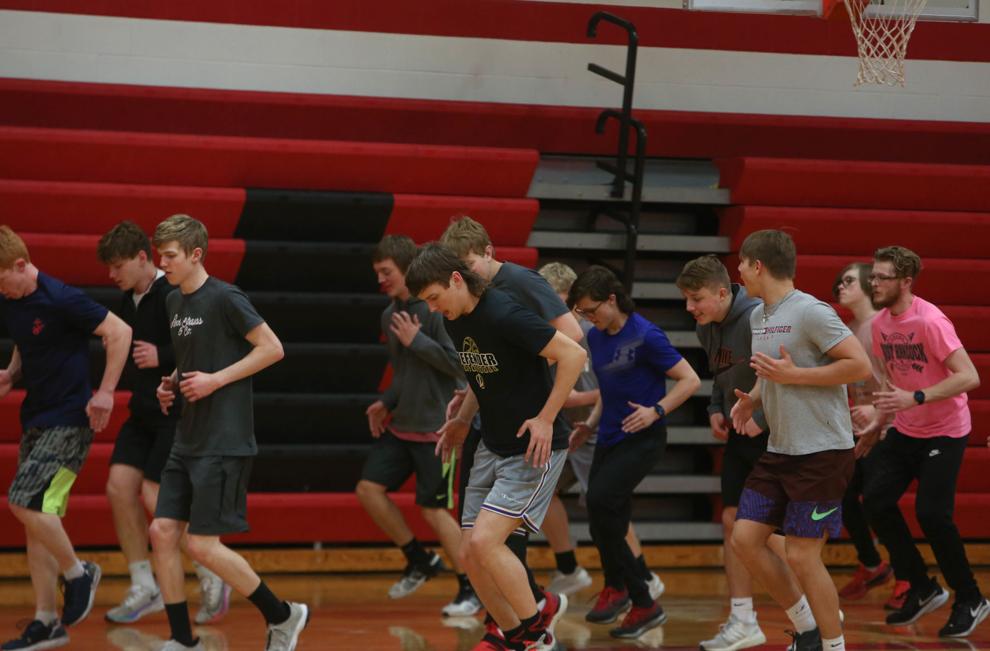 Martinez says the first few weeks of the season have been revolved around getting most of the guys on the team back into shape. But the work will pay off in May, when he and Schisel hope to see many of the guys on the team end their seasons in Des Moines.
For now, the seniors are still getting used to the fact that they are now the upperclassmen in the program.
"It's kind of weird going from a sophomore up to a senior leading the team, when I was just a little sophomore looking up to the seniors thinking, 'How do they do that?'" Schisel said.
Between a decades-long history of success in the program, and recent success in other sports during this school year, the Eagles are expecting more of the same this spring.
The Eagles open up their season on April 5 in a home meet.