Kennedy Kelly was told that she would never clear a hurdle again.
The West Hancock junior tore her Achilles tendon at an AAU basketball tournament in early June. The doctors initially told her that she would most likely have to miss all of her junior basketball season, as well as most of the spring track and field season.
Hurdles? Forget about it.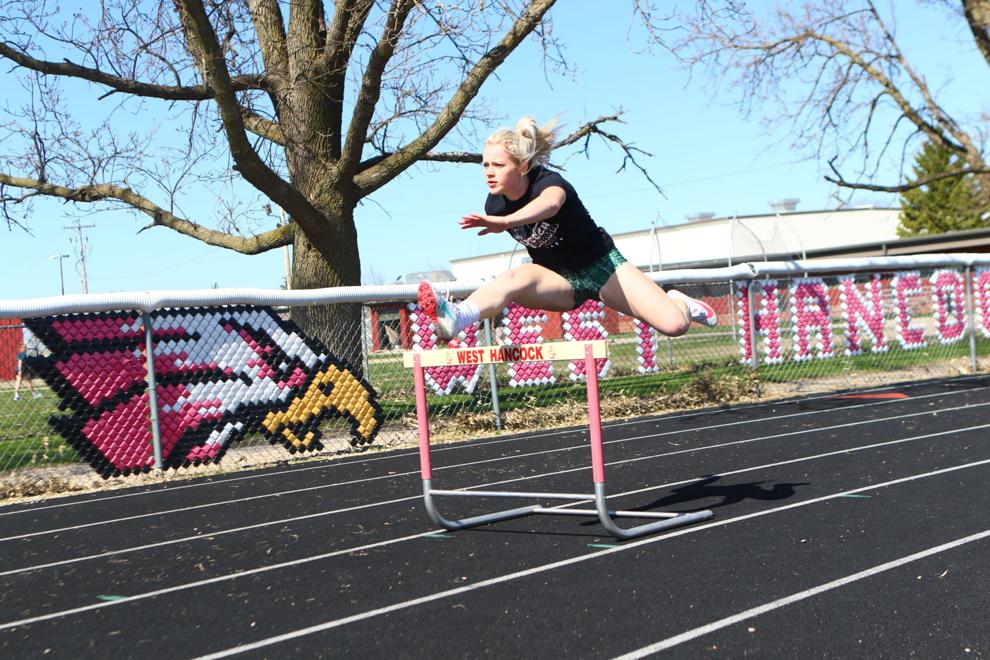 "Because of the slamming down motion of your foot, it could cause it to snap," Kelly said.
Doctors told her that, after surgery, it could take up to a year for her to be fully recovered and back to full strength. But she couldn't afford for that to happen. Junior season is an important one in the recruiting process, and she couldn't sit it out – especially when playing college basketball is her dream.
Instead of pouting, complaining or quitting, Kelly went to work. When most students were sleeping in last summer, she went to Garner early in the morning three times a week for physical therapy and rehab work.
She was back on the court in just over five months, and ended up posting stellar numbers this winter. She averaged 14.6 points per game and shot nearly 45% from behind the arc.
"That was very surprising. It took a lot of hard work," Kelly said. "I was told I was going to be out all season, but when they did the surgery, it was a lot smaller of an incision than they thought. It was still a complete tear, but it was really clean. So that was actually better for me."
But just because she made it back to the court, didn't mean that running her best event – the 400-meter low hurdles – was a given. It had been nearly two years since she last ran the event, due to a COVID-19-canceled spring season in 2020.
Kelly was also a bit nervous about going over the hurdles due to doctors warning her about the potential chance for re-injury.
"It was scary on one side of it," West Hancock girls track and field head coach Mark Sanger said. "But if anybody was going to do it, it was going to be her. She's determined and she works hard."
Since re-learning how to run the event at the start of the spring, and slowly gaining more confidence in herself, Kelly has won every 400 hurdles race that she's competed in so far this year.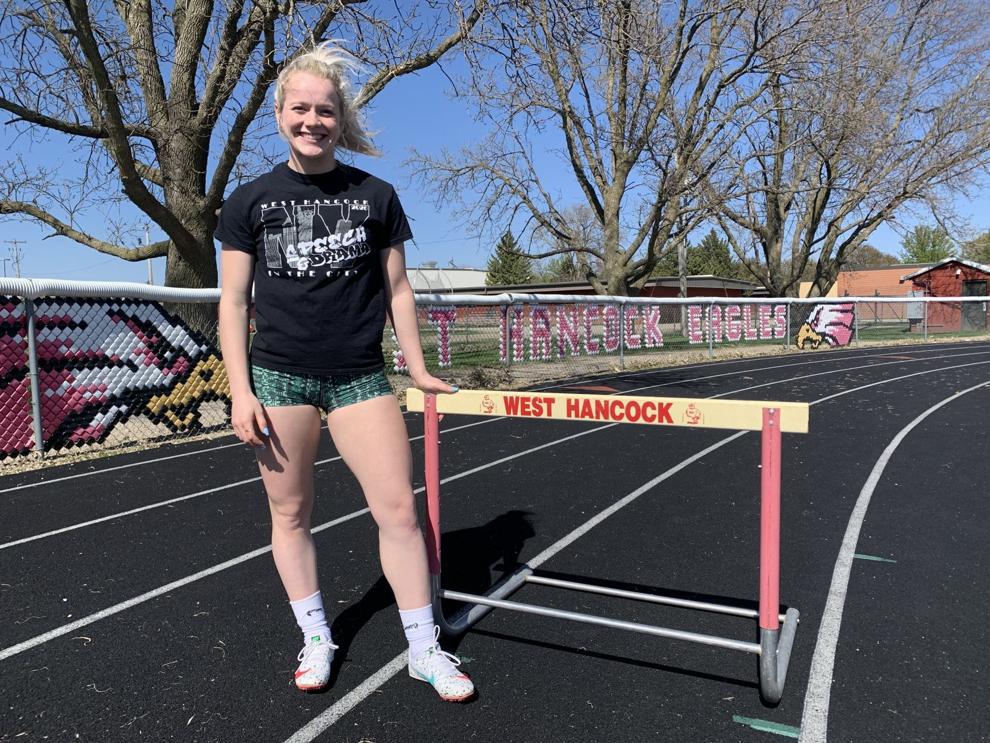 Her season best time of 1 minute, 10.43 seconds currently sits as the eighth best time in Class 1A. After barely missing out on a medal finish in her freshman season, a top eight finish at the state meet in Des Moines is the ultimate goal.
Kelly and Sanger both agree that she will rise to the occasion this season when she gets a chance to race against faster competitors.
"I think the thing is with her, she's always competing against herself," Sanger said. "She's always pushing herself as hard as she can anyway. But when you do add competition anyway, I think by default it's going to make you work harder, especially when you're a competitor like she is."
If you would've told Kelly on the day she tore her Achilles tendon in June that she would have this opportunity in the spring, she would've gladly taken it.
So she makes sure that every practice, every meet and every race isn't taken for granted.
"It's been crazy and amazing. I'm blessed for it all," Kelly said. "Not having that season made me learn new things. I went out there and practiced still even though we weren't going to have it. The injury taught me so many things. It was all a part of the process in my opinion."
Kelly will take the first step towards her goal of medaling at the state meet by attempting to qualify for it on Thursday, May 13, at Northwood-Kensett.