It had been two years since West Fork senior Jordan Swenson last competed in the high jump at an outdoor meet heading into Tuesday night's meet at St. Ansgar.
In fact, the last time she recorded a jump outdoors in competition was at the state meet at Drake Stadium in Des Moines in May of 2019.
But she didn't miss a beat.
Swenson won the event in the season opening meet with a leap of 4-feet, 6-inches, which isn't even close to what her head coach Ashley Sears is expecting her to jump.
"She won it last night and didn't jump very well at all," Sears said. "It was windy and there was a lot of reasons that could have contributed to that, but hopefully she'll still be our go-to for an easy road to state."
Swenson qualified for the state meet in both her freshman and sophomore seasons, but didn't get that opportunity in her junior campaign. Now the goal, according to her coach, is to clear five feet and set personal records along the way.
She was one of the two events that took home first place finishes for the West Fork girls at the St. Ansgar meet. The other winner was junior distance runner Kacie Eisentrager – who finished the 3,000-meter run in 12 minutes, 22.27 seconds to earn the victory.
Unlike Swenson, who coaches and fans expected to win, Eisentrager's success comes as a little more of a surprise to casual fans. After all, she didn't get a sophomore season to show her improvement.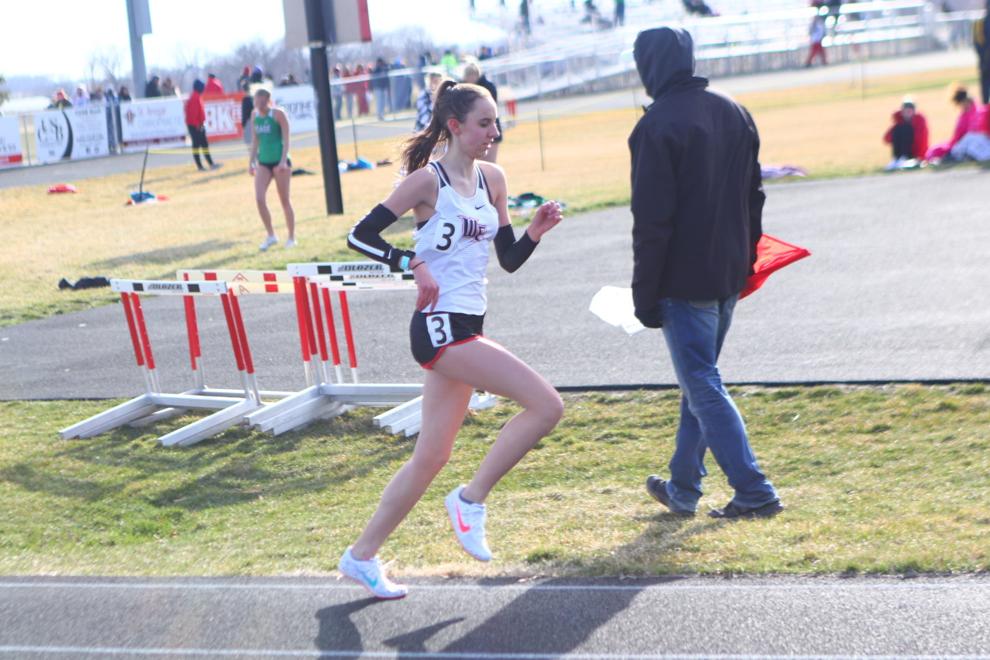 "I've really gotten to get some good training in this year," Eisentrager said. "Cross country has really helped me to get some more distance in. It's been helpful."
Her best time during her freshman campaign was right around 12:30. In the opening indoor meet this season at UNI a few weeks ago, she shaved over 20 seconds off that time to set a personal best.
Similar to Swenson, the wind and cold made her performance dip a little at St. Ansgar – but not enough to cost her the win.
"I think the wind made a big difference and not having anybody else to run with," Sears said. "I'm hoping she'll break 12 in most of her meets once we get better weather."
Eisentrager earned the opportunity to run at the state cross country meet in the fall. Sears says she has a shot to make it to the blue oval in at least one distance event and potentially as an anchor in the distance medley or 4x800 relay.
"She's earned every little bit of success that she's gotten," Sears said. "She's very driven and is a hard-worker. She's definitely driven herself to become where she's at. Hopefully she keeps shaving off some seconds and we'll see where she ends up at the end of the season."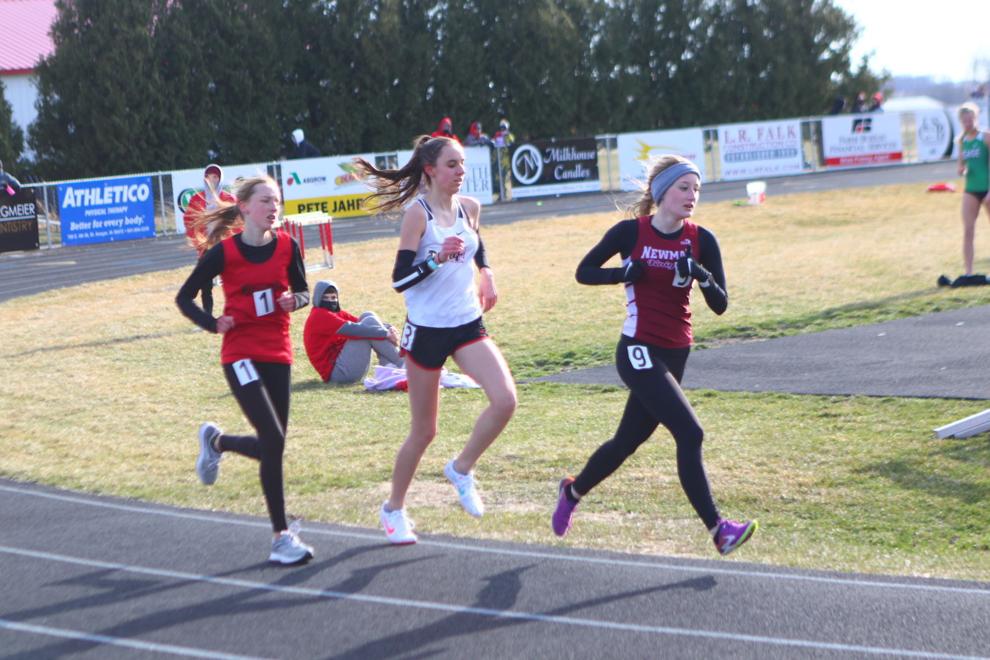 Swenson and Eisentrager will lead the West Fork girls track and field team. The two played large roles in a fourth place team finish at St. Ansgar.
Sears says the Warhawks have a few new faces that will continue to make impacts throughout the season. She has some promising athletes to work with after seeing the results of the first meet of the year.
"We had some exciting things," Sears said.
Swenson, Eisentrager and the West Fork girls track and field team will be back in action on Monday at Osage.