When the state of Iowa made the decision to cancel spring sports due to COVID-19 last season, many athletes packed it in and chose to take a break to sit out the year.
Not St. Ansgar thrower Sage Hulshizer.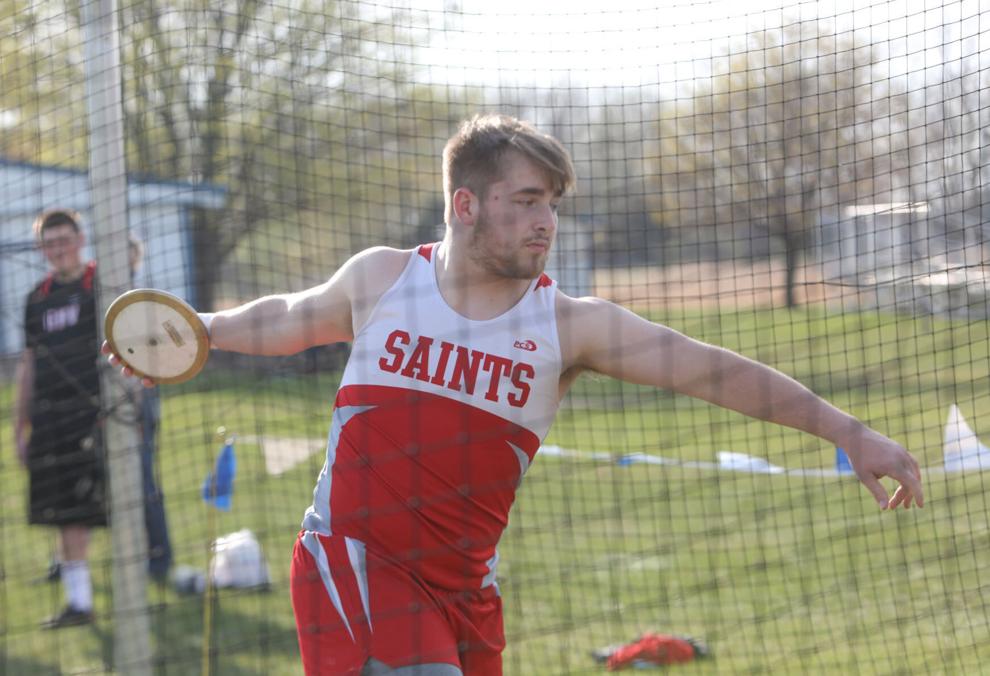 In what was supposed to be his junior breakout season, Hulshizer instead spent most of the 2020 spring season trying to improve in both the discus and shot put events for his senior year.
"In quarantine, even after track got canceled, I was still out every day throwing because I was angry," Hulshizer said. "I wanted to be more prepared for this year to come, so I've got to make the most of it because you never know what can happen."
So far, Hulshizer has made the most of every opportunity he's gotten. He improved his personal best throw in the shot put from 41 feet, 9 inches in 2019 to 50-03.75 this season.
In similar fashion, his season best throw of 157-09 is over 20 feet longer than what he threw in his sophomore campaign. His throwing coach, Luke Nielsen, says Hulshizer's hard work has been paying off.
"He doesn't stop throwing. All year he's working on stuff," Nielsen said. "Last year with the cancellation, he was sending me video via text or email of him in his garage working on his spin and stuff. This summer, after the season got canceled, we got back in the ring throwing because we knew where we wanted to be this spring."
Drake Stadium is where Hulshizer wants to finish his season. After a personal best throw in the discus earlier in the season, he was able to compete in Des Moines at the Drake Relays last week.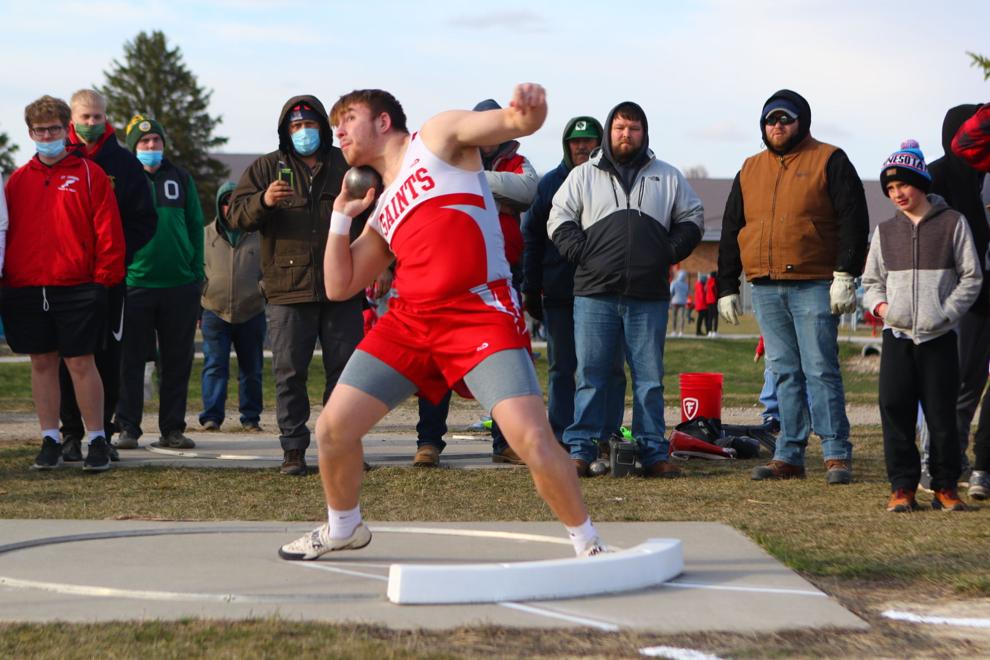 Hulshizer finished 23rd out of the top 24 throwers in the entire state regardless of size classification. Although he had hoped for a higher finish, any experience at Drake is a good experience.
"My nerves got the best of me I think. It was so freaking nerve-racking," Hulshizer said. "I tried to keep my cool, because I've been down there before. I think the biggest difference was that, my sophomore year, I came in there and threw a PR. It was because no one knew who I was and now I've got big expectations."
"I feel like, since I've already got to throw down there," Hulshizer continued, "next time I'll be able to get the jitters out."
And Hulshizer plans to be there again – this time in both throwing events at the Class 1A state meet in May. His goal is to medal in the shot put and the discus, which would score points for St. Ansgar in the team standings.
But he knows there's plenty of work still to be done before that time comes around. Nielsen and Hulshizer both say there's certain things in his technique that could be improved in both events.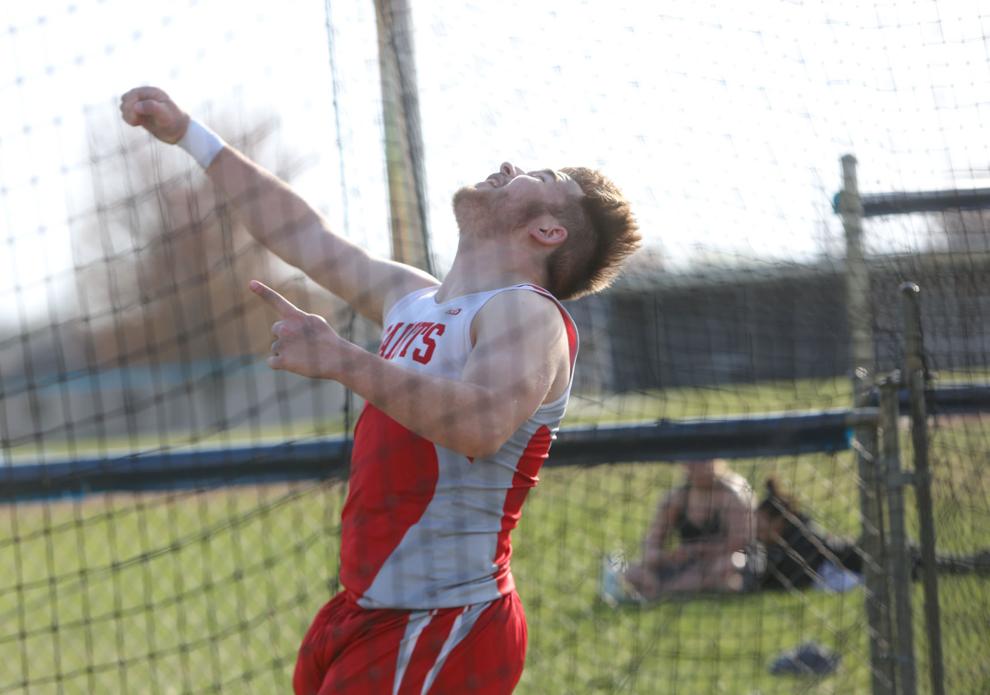 "Ultimately, we just need to take it one step at a time. The first thing is to win conference. I think he can win conference in both," Nielsen said. "In districts, I think with who is at our district, try and win the district as well to get him down to state. I think he's got a really good chance to medal in both events at state. Those are the goals for the next three weeks."
The Morningside football commit is no stranger to success. He competed on a state qualifying football team at the UNI-Dome in the fall and wrestled at Wells Fargo Arena in the winter.
If Hulshizer can accomplish his goals over the next three weeks, it would cap off what has already been a senior year to remember.