St. Ansgar played host to seven other schools for the outdoor season opener on Tuesday night. Despite the wind and the cold, the Saints were hot on the track, as both the boys and the girls teams picked up first place team finishes.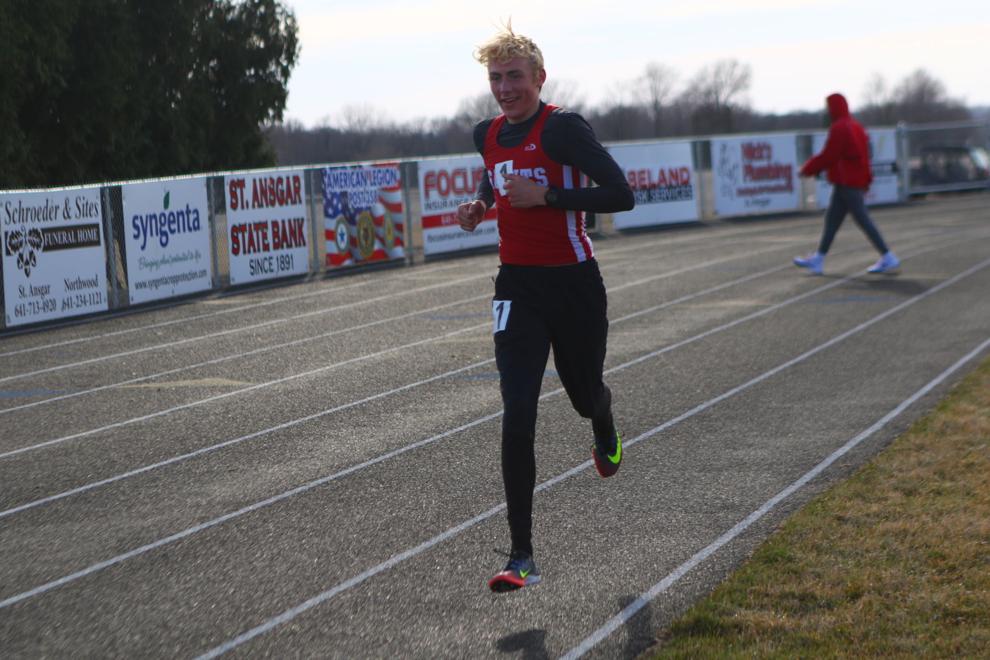 The boys scored 190 points and had 12 varsity events pick up first place finishes. The Saints beat out second place finisher, West Fork, by 88 points. The Warhawks came in second with 102 points. Osage, Northwood-Kensett, Newman Catholic and Riceville finished fifth, sixth, seventh and eighth, respectively.
On the girls side, the Saints were able to fend off Osage and hold on to the win. St. Ansgar scored 148 points, which bested the Green Devils' 135 points. West Fork came in fourth, Riceville came in sixth, Northwood-Kensett came in seventh and Newman Catholic finished eighth.