With no seniors and only 10 total athletes on the team, the Newman Catholic boys track team is in for a challenging spring season.
But for head coach Mike Schutt, he's just happy the boys get to have a season.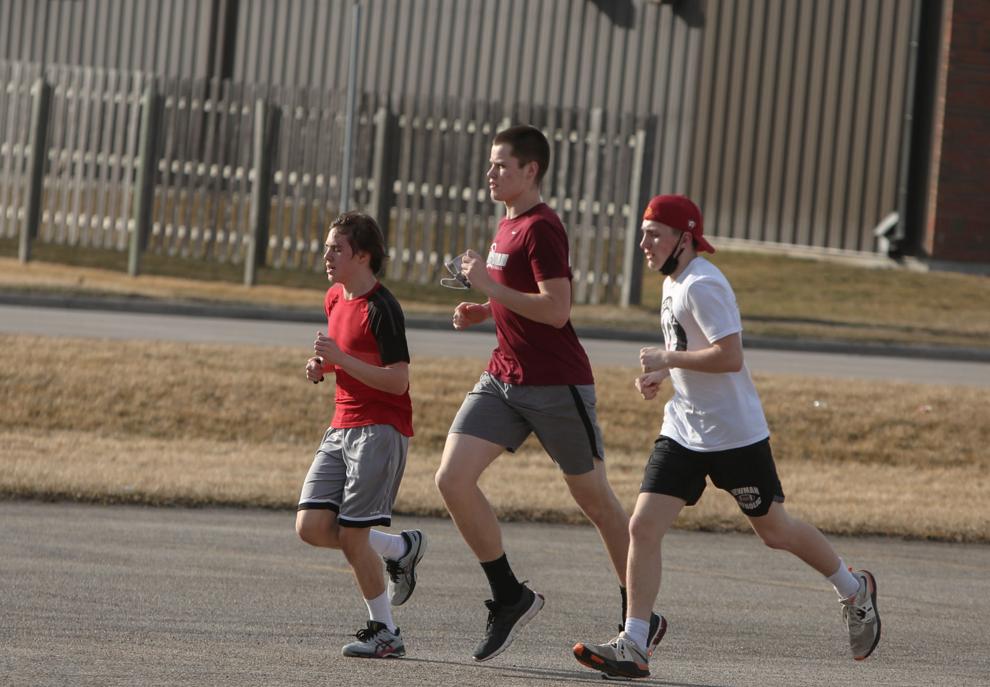 Due to COVID-19, the spring sports season in 2020 was canceled. The last time that any of the athletes on Newman Catholic hit the track was in 2019 – two years ago.
"Last spring we had some people who were hoping to do some things, a couple seniors who didn't get that chance," Schutt said. "So it was just tough for everybody. It's nice that we have a chance to have a season. All the sports this year, it's good that we're having a chance to do it."
The Knights will be low on athletes this season, which will make it tough to compete in the team standings at meets. But the squad has some promising individuals that could finish high in certain individual events and relay races.
Schutt mentioned sophomores Joey Ringo and Ryan Kelly as standout long distance runners who will lead on the track team after a solid cross country season. Ringo placed 72nd at the state cross country meet in the fall.
"My goal is to make it to state every year in track and cross country," Ringo said. "Unfortunately, we didn't get last year. I think we have a great team though, and I'm looking forward to the season."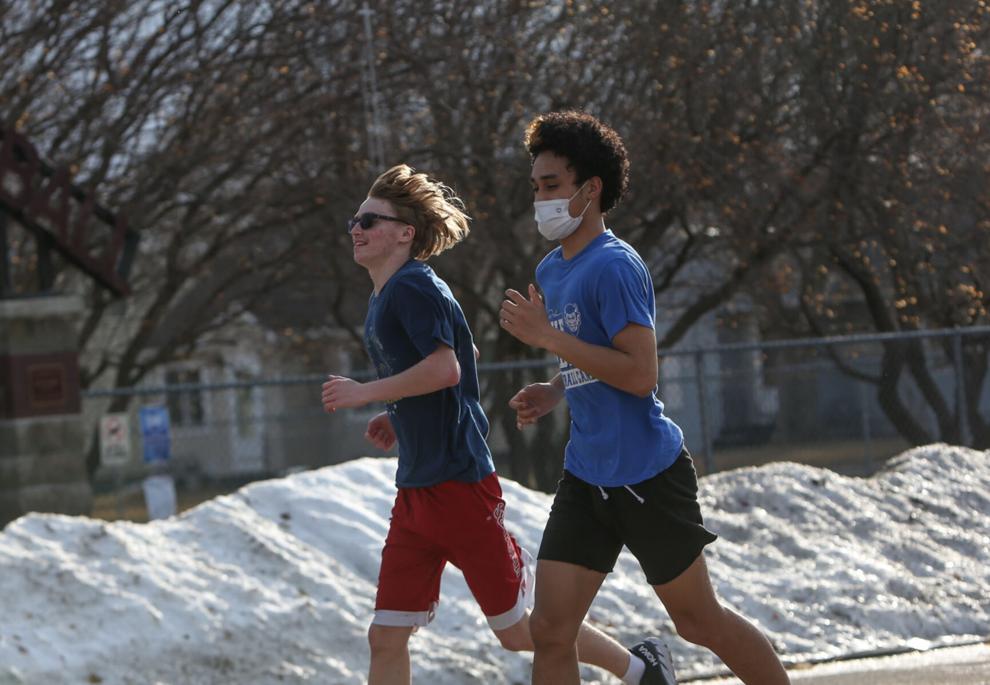 The Knights will lean on junior Eli Brinkley as well. Brinkley is the only member of the team that ran for the squad two years ago as a freshman.
One member of the team that's made an impact on other sports after transferring from Mason City is junior James Jennings. Although he's never run track before, Schutt expects him to fit in nicely this season.
If there's one thing Schutt and his runners want to accomplish this season, it's to consistently get better throughout the spring.
"I think the biggest thing for us is to just improve," Brinkley said. "It's been two years since we've run. Being able to improve and then having fun and getting as far as we can in the postseason. Hopefully we can make it to the blue oval. We only have between seven and ten guys, but we can do our best and work our butts off."
During the preparations at practice, the Knights are also staying cautious in order to stay healthy. Athletes wear masks during practice and Schutt says sanitization of blocks and batons are important as well.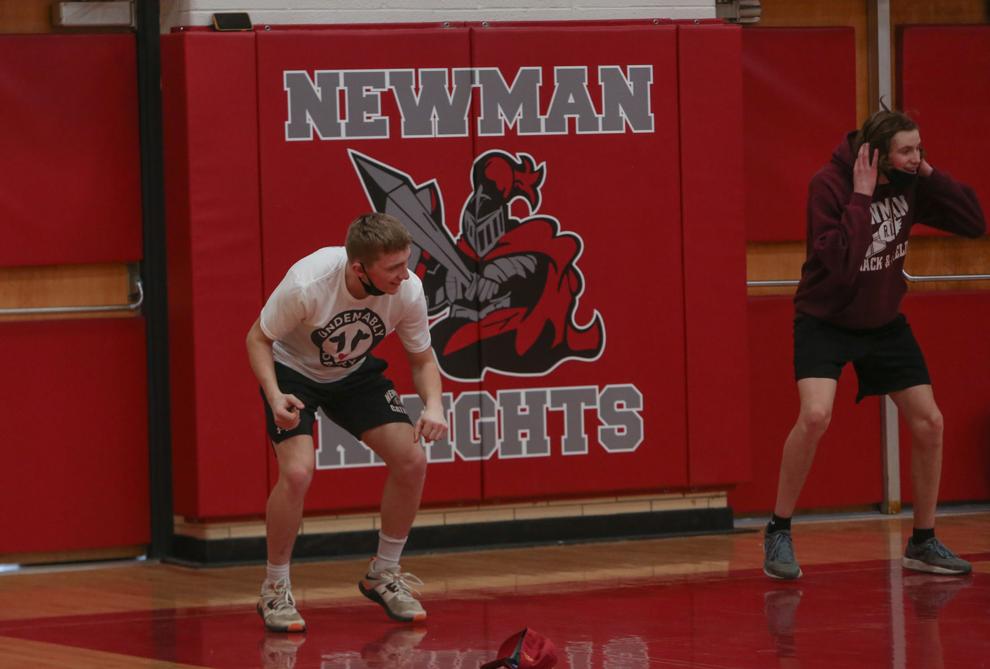 For now, the Knights are working on getting back into shape before spring break. Schutt says after the break, the team will get back and hit it hard in order to be ready for its first meet at the end of the month.
The Knights start off their season on March 30 at St. Ansgar.