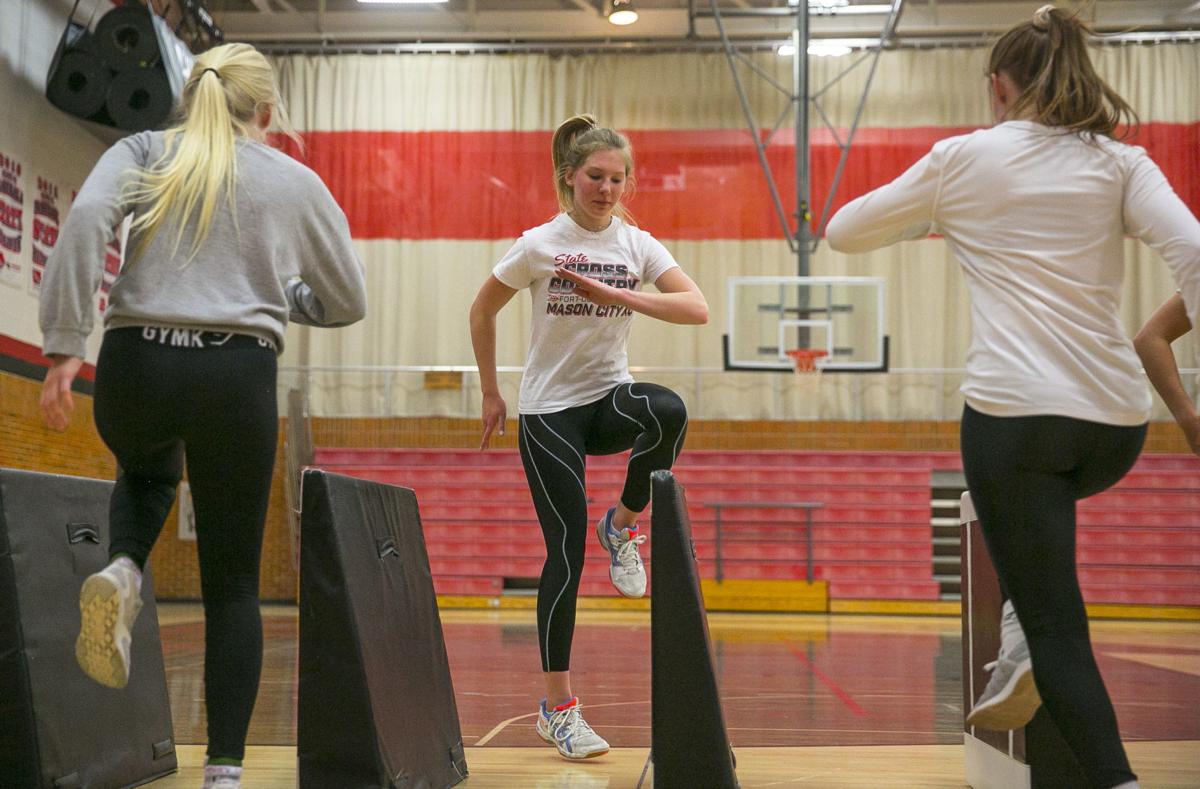 Mason City's field hockey scene is nonexistent, and compared to that of the Netherlands, the french fries aren't quite the same. But the multitude of differences hasn't stopped Nienke van Aalst from enjoying her time in North Iowa.
A foreign exchange student, van Aalst hails from Tilburg, a Netherlands city in the southern province of North Brabant. The Netherlands is incredibly population-dense compared to the United States, and North Iowa in particular. Back home, van Aalst said little shops and markets line the streets. Instead of driving cars, people ride bikes across the city. The proximity of the city's commodities makes for a tight-knit community, both physically and psychologically.
"Everything's crowded and we bike everywhere," van Aalst said. "I just drive everywhere here. The grocery store here is kinda far; it's a five-minute drive. For here, it sounds not like, 'Oh, that's far,' but in the Netherlands, I have one on my street, and one on my corner. The distance of everything is way more spread out here than back home."
The harshness of an Iowa winter is another difference for the temporary Mason City High School student. She said it snows only a few days each year in her city, inciting excitement among her and her peers. That enthusiasm isn't quite as prevalent in Mason City. Aside from the cancellation of school, there isn't much to be excited about when it snows in North Iowa. 
Field hockey, which van Aalst began playing when she was about 7, is her primary athletic outlet in Tilburg. She participated in gymnastics throughout her childhood before field hockey took over. Field hockey helped van Aalst develop medley of athletic aggression, speed and change of direction. Those qualities, combined with her athletic frame, made her a promising athlete for the Mohawks when she arrived in August. 
You have free articles remaining.
The team aspect of cross country was appealing to van Aalst, but the endless running, especially in long-distance intervals, was not. Mason City track coach Jim Lee took notice of van Aalst in the fall, and she told him she wanted to run sprints for the track team.
"She's a great athlete, she really is," Lee said. "She's extremely strong, got good quickness, extremely coachable. This kid, you wanna have on your team, just because she's a great kid."
Her athleticism instantly translated to the scoreboard, as well as the record books. Barely one month into the season, van Aalst already holds Mason City's records in the girls indoor 60-meter hurdles (9.85 seconds) and 55 hurdles (9.24). She posted the fastest 40-yard dash time on the team this preseason (5.4), which is the second-fastest time for a Lee-coached athlete in the past seven years.
"Her mechanics aren't that great as far as sprint mechanics go, but she's just such a beast out there," Lee said. "She's so strong. Once she learns how to run, how to hold her arms, how to keep her head still, she's gonna get even better."
Melanie and Wade Sewell, along with their three daughters, are hosting van Aalst in Mason City. Along with her teammates, van Aalst's new family has benefited from the exposure of a new culture. Lee said other runners have embraced van Aalst. Melanie Sewell said her daughters have loved hosting her and learning about Tilburg's culture. 
"I tell her all the time: It's very brave of her to do something like this," Melanie Sewell said. "You're basically signing up to live with some complete stranger family for a year. She was a little bit more shy at the beginning but quickly warmed up to our family, and likewise.
"It's just a neat way to bring a little bit of the world into North Iowa."
Reach Sports Reporter Luke A. Garza at 641-421-0540 or follow him on Twitter @LukeAGarza