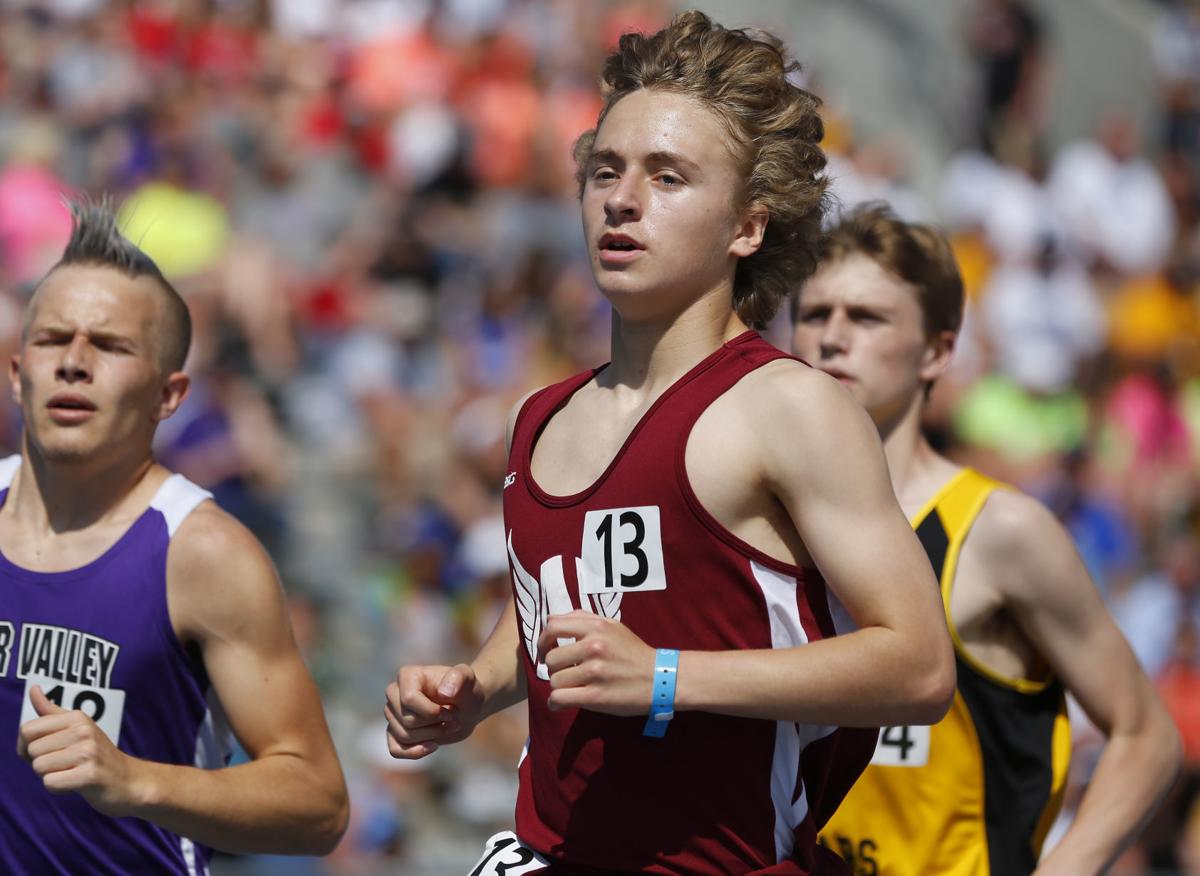 MASON CITY | Stephen Ringo is no stranger to the state tournament. Ringo is a track standout for Newman Catholic high school, a state qualifier in the 3200 meter run in 2018, and was just one second short of qualifying in the 1600 meter run. Ringo has a solid running resume. He hopes to qualify for both events this season, and compete for a state championship. When he does, it will not be his first time excelling on the championship stage.
As an eighth grader in 2015, Ringo placed fourth out of 100 contestants at the Iowa National Geographic Bee. His passion for the world and interest in its cultures served him well. He says that he didn't set out to turn his interests into a competitive outlet, but when he found out that his school was holding a geography bee, he couldn't resist giving it a shot.
"Since I was younger, I've always had an interest in the world and where things are," Ringo said. "I always wanted to know all the capitals of all the countries. I used to watch NatGeo and History Channel all the time as a kid."
Since then, Ringo has also continued to excel on the track. In Monday's meet at Hampton-Dumont, Ringo ran a 10:37.85 in the 3200, one second off of his personal record. His plan is to run in the 1600 later in the year and make it to state in both events.
After missing state by one second last year in the 1600, which "devastated" Ringo, according to his father, the senior put in more miles than ever this past offseason. He was a member of the Knight's cross country team that placed fifth at state in the fall, further showcasing his ability to excel in long distance races.
"He has always had good endurance," coach Mike Schutt said. "He's got his pace figured out. He's got that down pretty well, which helps. In cross country, people would try to go out fast, and you'd think 'Come on, Stephen', and he would always catch them at the end."
Schutt has known Ringo for many years, and speaks highly of him as a person and as an athlete. In addition to his work on the field and the competition stage, Ringo has done what he can to give back. Every summer, Newman Catholic sends a group of kids to the Catholic HEART WorkCamp in Winter Spring, Florida, something Ringo has attended for the past several years.
"It says a lot about his character," Schutt said. "He and my son have always played sports together, and watched sports together since they were very young."
After graduating from high school, Ringo will attend NIACC, and run at the collegiate level for at least a couple of years. He is interested in transferring to North Iowa or Iowa, depending on what he decides to pursue academically. As far as running, Schutt is confident that he will do just fine at the higher level.
"He'll do just fine," Schutt said. "He going to put in the miles and do whatever that they need him to do. I really think he'll be successful at that level."
Get in the game with our Prep Sports Newsletter
Sent weekly directly to your inbox!