The final day of the Iowa state track and field meet started bright and early at 8 a.m., an hour before it was originally scheduled, due to th…
Sophomore Paige Kisley has no shortage of things to motivate her. Last month, Kisley battled back from severe shin splints and a pulled ligame…
West Hancock junior Josef Smith doesn't look like a kid who used to get pushed around. Smith stands 6 feet, 4 inches, and has the muscular bui…
Fans of track and field felt relief, and fans of severe weather went home disappointed on Friday as an early storm subsided after a one-hour d…
If you've watched a Clear Lake boys athletic competition in the past four years, there is a good chance you've watched Drew Enke dominate it.
Race officials decided to delay Friday's track and field action at Drake Stadium by an hour. Due to the morning's torrential rain, gates opene…
Photos from the 2019 State Track and Field Meet at Drake Stadium in Des Moines. Check back for updates throughout the weekend. 
It was a hot and muggy day at Drake Stadium on Thursday for the beginning of the state track and field meet.
DES MOINES | Senior Abby Marr of Riceville seems to have been born for strength competitions.
DES MOINES | The story of Garner-Hayfield-Ventura senior Reece Smith has been riddled with close calls.
Photos from the State Track and Field Qualifying Meet at Northwood on Friday. 
NORTHWOOD | Newman Catholic runner Stephen Ringo fell one second short of qualifying for state, in the 1600 meter run last season. He wasn't g…
DES MOINES | 13 area athletes competed at the Drake Relays last week, with several of the individuals turning in some impressive finishes. Ult…
A handful of North Iowa track and field stars will compete with the state's elite at the Drake Relays. High School action begins Thursday in D…
After spending most of the day as a mathematics teacher, Dustin Ward becomes an announcer at Garner-Hayfield-Ventura's track. Clear Lake quart…
Several athletes on the Mohawks' girls track and field team impressed in Cedar Falls on Tuesday, most notably their relay teams. 
MASON CITY | Stephen Ringo is no stranger to the state tournament. Ringo is a track standout for Newman Catholic high school, a state qualifie…
Despite the amount of unknown in Newman Catholic's girls track and field lineup, coaches Tom Dunn and Jerry Gatton know one thing for certain:…
MASON CITY – The Newman Catholic boys track team may not have a lot of depth this season, but the Knights still have enough talent to give coa…
Photos from the Osage Girls Invitational Track Meet, featuring athletes from Charles City, Cresco, New Hampton, Newman Catholic, North Butler,…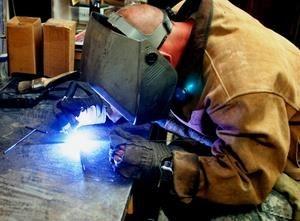 J & J Machining, Welding & Fabricating
MARSHALLTOWN | The Mason City boys team competed in the Kenny Dean Bobcat Invite on Thursday, and walked away with several solid finishes. 
MASON CITY – The Mason City girls track team had some strong performances during the indoor season.
OSAGE | A handful of North Iowa teams competed at Osage High School for the Osage Emergency Co-Ed on Monday, and Charles City's boys and girls…
The plan was for Carson Rygh to get a "nice, easy run" at Central Springs High School on Thursday. He left the track in Manly as the venue's r…
Mason City's field hockey scene is nonexistent, and compared to that of the Netherlands, the french fries aren't quite the same. But the multi…
Following their success last week at the Tri-State Large Meet, the Mason City girls track team put on a big show Monday night in Ames at the V…