The good times just keep on rolling for the Lake Mills boys golf team.
The Mohawks dropped an 8-3 decision to the Bobcats Friday night on their home court. It was the Nos. 5 and 6 singles players that found succes…
James Matthews had the confidence to be a No. 1 tennis player for the Mason City team. He finally has that opportunity this season.
Forget the cold, spring is officially here.
With no spring sports season happening in 2020, it's been a tough couple of weeks for North Iowa's high school student athletes. 
Last week, North Iowa athletes got the news they were hoping would never come.
For Tracy Johnson, his new job is a bit like coming home. 
It looks like the Mason City athletic program has found its new face. 
On Friday morning, the dreaded news finally came down for spring sports in the state of Iowa.
As the weather slowly warms and springtime begins to establish itself in North Iowa, one big thing has been missing.
Wednesday will mark the end of the season – and perhaps the end of some careers – for a handful of girls tennis players in North Iowa.
Mason City boys tennis coach Pat Kruger wants his Mohawks to have a good feel for what the best competition in the state looks like.
CLEAR LAKE | The Clear Lake boys team came out on top against Decorah on Tuesday, as Mac Adams and Aaron Blum came back from a 9-5 deficit, sc…
MASON CITY – Mason City girls tennis coach Jim Cornick has the luxury of a deep and experienced lineup.
Froot Loops cereal and toy cars captivated Brian VandenBerg's attention, but only temporarily. 
MASON CITY – Mason City girls tennis coach Jim Cornick knew coming into the season that the Mohawks boasted a lineup that had a lot of varsity…
CLEAR LAKE – The Clear Lake boys tennis team has enjoyed a fair amount of success in recent years, and the 2019 edition is in a great position…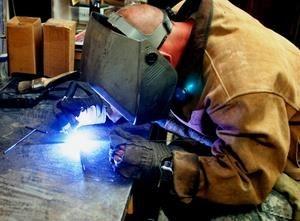 J & J Machining, Welding & Fabricating
ANKENY – For Sydney Rottinghaus and Josh VandenBerg of Mason City, the state co-ed tennis meet was a long, long day that capped two successful…
Mason City senior Sydney Rottinghaus and Clear Lake junior Gretchen Jones entered the Class 2A and 1A state singles tennis tournaments as unde…
Cerro Gordo County will be well represented at the Class 1A and 2A girls singles state tennis meet.
CEDAR RAPIDS — Mason City's Josh VendenBerg and Nicholas Matthews ran into a tough pair of teams Saturday as they walked away fourth in the Cl…
VandenBerg, Matthews into state semis
MASON CITY — The Mason City girls tennis team is moving on in the regional tournament after a 5-0 win over Waterloo East on Saturday.