The West Hancock wrestling team rolled over its opponents on Thursday in its own quad meet.
The West Hancock girls basketball team made quick work of its opponent Saturday, easily handling Manson-NW Webster 80-37 on the road to remain…
The Mason City boys swimming team has a lot of positives in the early part of the season, but one of the shortcomings for the Mohawks is some …
A few seasons ago, the Mason City boys swimming team was languishing through a dark stretch that saw few qualifiers for the state meet.
Although Steve Hugo has retired from his teaching career, the veteran Mason City High School swimming coach couldn't walk away from the pool.
MARSHALLTOWN | The Mason City girls' swim team ended its season on a good note on Saturday, as the team placed all three relay events in the t…
The Mason City girls swim team put up a successful performance at the regional meet in Johnston on Nov. 2, as two individual athletes along wi…
It has been a peculiar meet season for the Mason City girls swimming team.
One tradition that new Mason City girls swimming coach Marten Van Ausdall carried over is the emphasis on time improvement in meets rather tha…
Marten Van Ausdall found himself in an unenviable position.
Winning a state championship is an accomplishment that players, coaches, and fans will remember for the rest of their lives.
Jean Gordon is a name that conjures great memories for Mason City swimming fans, and her name is one that is synonymous with success. In four …
DES MOINES – Mason City's swimming team participated at the state meet in Des Moines on Saturday, and a handful of Mohawks posted quality time…
Steve Hugo continues to invite his swimmers into the pool for practice, though some of them have already concluded competition. Mason City's s…
MASON CITY – After a grueling practice regimen during Winter Break, the Mason City boys swimming team seems to have taken a couple of strong s…
Photos from Mason City boys swimming vs. Southeast Polk Thursday in Mason City. 
Mason City's swimming team wrapped up competition before Christmas break with a 120-48 victory on the road against Spencer on Tuesday. The Moh…
MASON CITY – For the Mason City boys swimming team, the outcome of Thursday's dual meet against Fort Dodge was really never in doubt.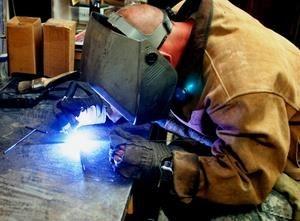 J & J Machining, Welding & Fabricating
Mason City's swimming team placed fifth out of eight squads competing at the Cedar Falls Invitational on Saturday. Pleasant Valley placed firs…
Mason City's swimming team didn't see a favorable result on the scoreboard after Thursday's meet at Waukee, but a few swimmers experienced car…
MASON CITY – Mason City swimming coach Steve Hugo had a lot to smile about Monday.
When Mason City swimmer Madison Braun had knee surgery as a freshman, she was uncertain about what direction her career with the Mohawks might take.
FORT DODGE | Madison Braun headlined a strong performance by the Mason City girls swimming team in regional action on Saturday.
PLEASANT HILL | Mason City's swimming team placed fourth among six schools at Southeast Polk High School on Thursday during the CIML Iowa Conf…
MASON CITY – The Mason City girls swimming team may not be loaded with athletes who hold any of the top spots in the most recent power rankings.