Umpiring a baseball or a softball game can be challenging in the best of circumstances. During COVID-19, those challenges are magnified.
This will be a big week for the fate of summer sports in North Iowa.
With the news coming down on Wednesday that Iowa's summer sports can begin practicing on June 1, area coaches and players took to social media…
No sports will be happening this summer at Belmond-Klemme. 
After a spring without high school sports, things are looking up for Iowa fans.
With spring sports seasons getting canceled all over the country, high school and college teams everywhere have had to hang up their cleats, p…
For Tracy Johnson, his new job is a bit like coming home. 
It looks like the Mason City athletic program has found its new face. 
Editor's note: This is the first of a monthly column by sports reporter Shane Lantz.
The days are dark, cold and short right now in North Iowa, but a new beginning is here.
It may be hard to believe, but another decade is at its end. Over the past 10 years, a lot of fantastic athletes have graced the fields and gy…
With the release of the Iowa Girls Coaches Association all-state teams, the softball season draws to a close.
The following names are the CIML All-Conference team picks. Local players are bolded. 
If it was going to finish third in the Class 4A softball tournament, Charles City was going to have a lot to overcome. And while it wasn't the…
After Friday's softball state title games, the Iowa high school softball season will come to an end. In advance of that, here are the area pla…
So close, and yet a world away. 
Charles City will take a 36-3 mark into today's semifinal, where the Comets will face second-seeded North Scott.
The Algona softball team ended the season on a high note, downing Albia in the Class 3A state softball consolation game Tuesday in Fort Dodge.
Photos from Charles City softball's win over Dallas Center-Grimes during the first round at state softball in Fort Dodge on Tuesday. 
The third-rated (4A) Charles City softball team had not seen many close games this season as the Comets amassed a record of 35-3 entering stat…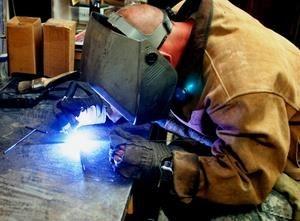 J & J Machining, Welding & Fabricating
Veteran Central Springs softball coach Belinda Nelson knows what to expect once the state tournament opens.
In girls athletics, Algona High School has fielded some tremendous teams in recent years, particularly in volleyball and basketball.
The Bishop Garrigan softball team had never made an appearance in the Iowa state softball tournament before Monday.
Four area softball teams will play for a state title this week in Fort Dodge. Two teams, Bishop Garrigan and Algona, are making state tourname…
It seemed inevitable at times this season that the Charles City softball team would be going to the state tournament. After starting the seaso…
The Charles City Comets defeated Mason City 11-1 Tuesday during the regional championship game to advance to the state tournament next week at…
Bishop Garigan 1, AGWSR 0: In 2018, the Bishop Garrigan girls softball team saw its season come to an end at AGWSR against a Cougar team that …