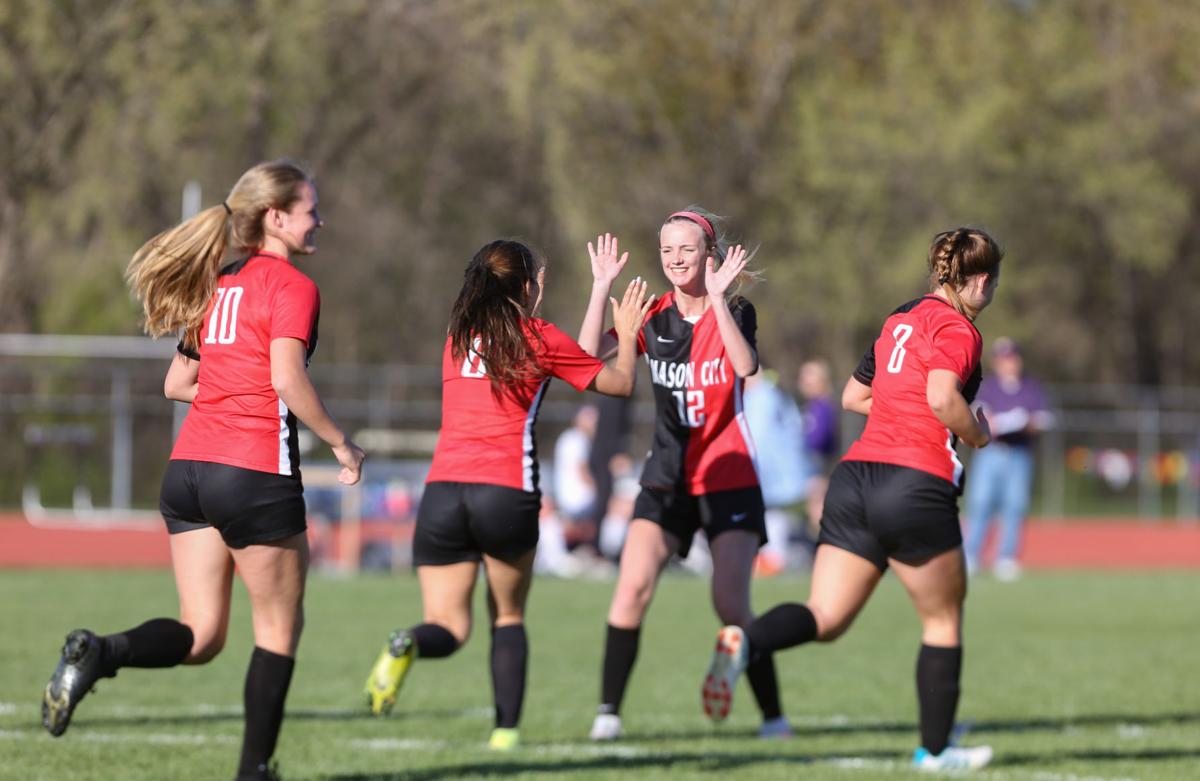 And for the forwards and midfielders on Mason City's girls soccer team, it poured a bunch of goals Thursday night.
Paced by a hat trick from senior Valerie Nelson, plus a stretch in which the Mohawks scored seven times in the span of 19 minutes in the second half, it all added up to a 10-0 mercy-rule victory over Webster City at Mohawk Field.
It snaps a six-game losing streak for Mason City (3-6), who had not scored a goal in four of those matches.
Since its last win on April 12 against Iowa Falls-Alden, it had allowed at least seven goals three times and only scored one goal twice.
In three wins, the Mohawks average 7.6 goals per game.
"We set our standard, not our opponent and that was true tonight," head coach Shannon Dykstra said. "It's easy to forget what you're about and we have to be about constant improvement."
Of the 10 goals, half of them were scored by seniors. Nelson scored in the 15th, 46th and 61st minutes; Emma Garrett started the scoring in the 6th minute; Gwen Sewel (61st minute) and Raquel Reyes (62nd minute) found the back of the net to end the game early.
Mason City outshot the Lynx (1-5) 30-3.
"Their runs were better, a little more creativity in the final third," Dykstra said. "That's something we've been missing."
At one stretch, four goals in the span of 27 minutes were scored by underclassmen. 
Freshman Reggi Spotts scored twice and fellow freshman Claudia Sewell got one past Webster City goalie Rori Snethen three minutes into the second half.
Both now are tied for the team lead in goals with five.
It was a first half of possession for Mason City. Only two times did the Lynx get any type of offensive pressure. 
The stats backed that up as the Mohawks took 20 shots to Webster City's goose egg.
"They've had to learn how to communicate," Dysktra said.
Dykstra is hopeful this can be a turning point for the last eight games of the season, starting in five days against Marshalltown.
"We did some good things and I'm sure we'll look at the film and find other ways to improve," Dykstra said. "We just have to take every opponent one match at a time and worry about us."
Zach Martin is a sports reporter for the Globe Gazette. Follow him on Twitter at @Zach_Martin95.