Shannon Dykstra's first year as head coach of the Mason City girls soccer team came to a close much quicker than anticipated.
In fact, it never even got started.
After missing all of last season due to COVID-19, Dykstra is ready to finally get the spring season underway. But there's been more than a couple roadblocks he's had to navigate around on his new journey as head coach.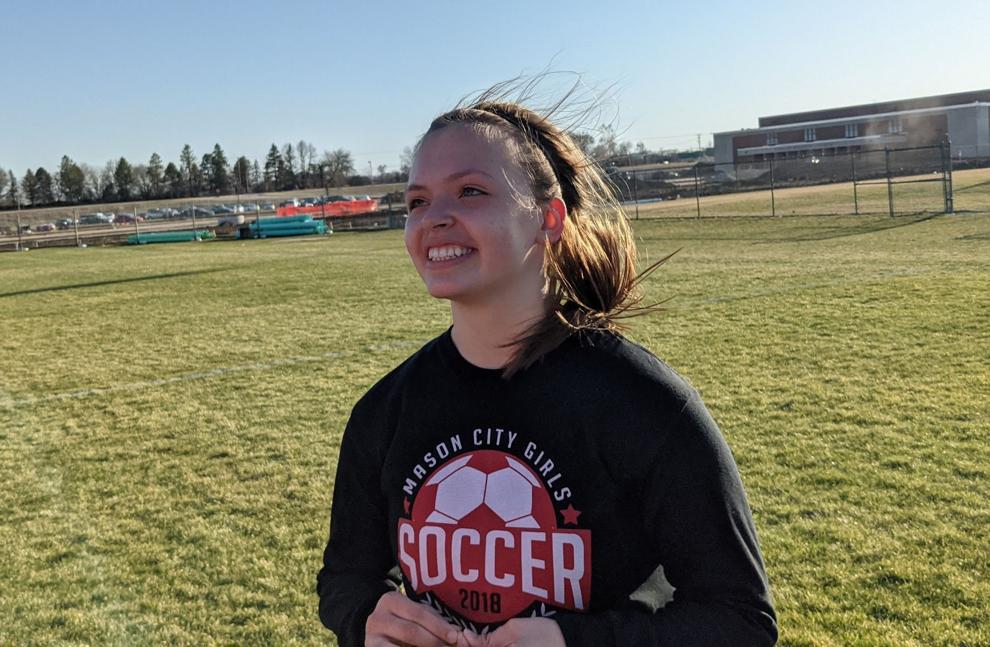 "Everything is weird. The construction is weird. The COVID protocols are weird," Dykstra said. "So it almost feels like for everybody, everything is an extra step. Everything is brand new and just a little bit bigger source of stress."
Despite the added stress that COVID-19 and construction at the high school brings, Dykstra says his girls have handled it all very well. To him, that's what's most important.
The Mohawks are returning six seniors from a team that went 10-8 in 2019. However, those seniors were sophomores two springs ago and have spent the first couple weeks of practice adjusting to their sudden leadership roles.
"It's a lot more responsibility," senior Emma Garrett said. "We missed our junior year, which is kind of like the transition from that. You get a little more responsibility as a junior and you're kind of looked up to a little more. Senior year, people look up to you."
Dykstra says his seniors – Garrett, Gwen Sewell, Claire McCardle, Jadyn Sheimo, Zoey Thompson and Valerie Nelson – have adjusted nicely and have been a driving force behind why the coaching transition has gone smoothly among the players.
All six of those seniors saw varsity action in 2019 and will be relied on when it comes time to play one of the toughest schedules in the state.
Mason City plays in the Central Iowa Metro League – Iowa division. On any given night, they're likely to play one of the best teams in the state.
"We've talked a lot about having such a flexible enough system to handle such a wide range of competition," Dykstra said. "We're going to play some tough teams on a lot of nights, but the bottom line is we're grateful for every day we're on a soccer field."
Depending on who the Mohawks are facing that night, Dykstra says the coaching staff has put in a system that should allow them to compete with anybody. When necessary, his girls can push up and go on the attack. They can also be more defensive if the game dictates it.
For Dykstra, it's less about the wins and losses and more about the vision of the program.
"We want, in short order, for there to be an established culture, a way of doing things and just an energy, a passion and a joy for being here that's contagious where kids want to be here and they want other people to be a part of it," Dykstra said. "They know exactly what we want to expect from them."
The Mohawks open up their season at 5 p.m. at on April 6 at Humboldt.