The championships just keep rolling in at Osage.
This time, the state title comes courtesy of the Osage trap team.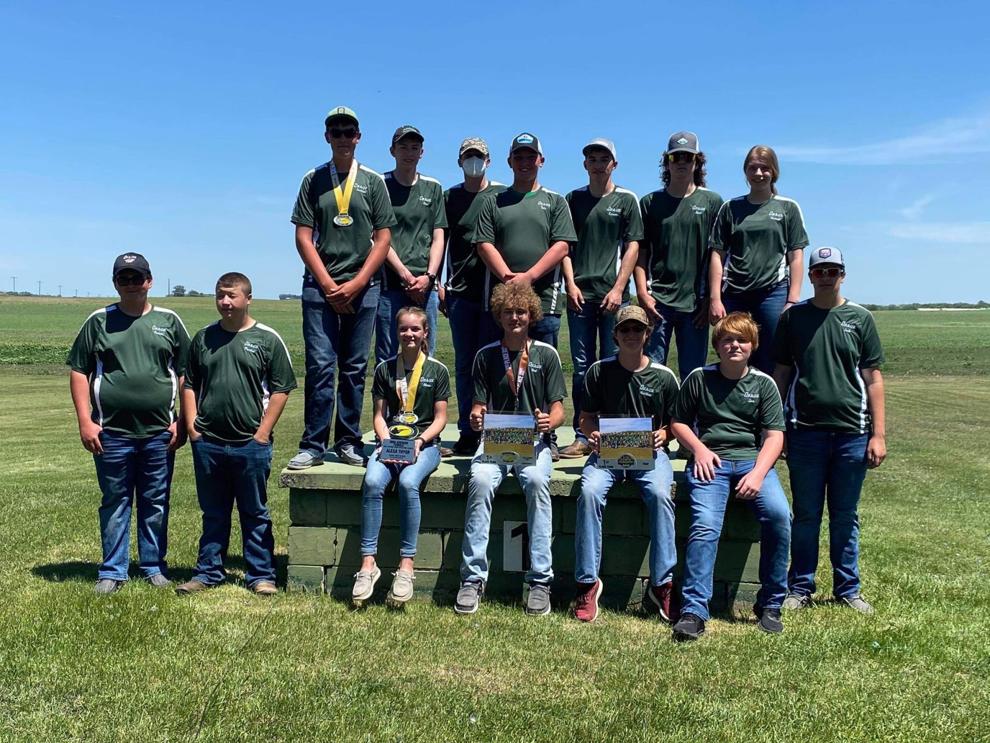 The five-person team of Ben Popp, Matt Abben, Andrew Thyer, Alexa Thyer and Jack Sparrow won the Osage trap team its first Iowa High School Clay Target League state championship with a score of 467 on Saturday at Stockdale Gun Club in Ackley.
"It's fantastic. We've been in it for 14 years," Osage trap coach Larry Johnson said. "We've had three second places, three third places, a sixth place and a 10th place. We finally had the right group this year to be number one. It's great."
Alexa Thyer won the girls division with her score of 93. Popp was third in the boys division with a 95. Abben also shot a 95, while Andrew Thyer and Jack Sparrow each shot 92.
Popp and Andrew Thyer were both selected to the all-state team for their efforts. Earlier this year, Popp became the first Green Devil to hit 100 straight clay pigeons. This fall, Thyer is moving on to shoot trap for Wartburg College.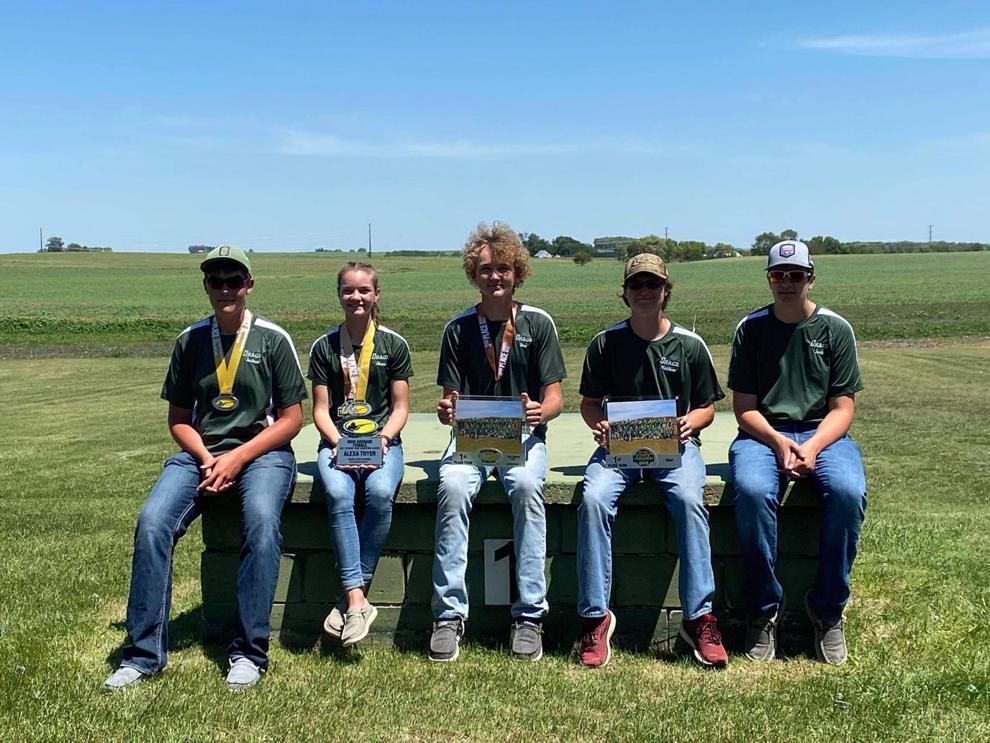 "I don't think it dawned on the kids until the next day, what we'd done," Johnson said.
Outside of Osage, North Iowa was still represented well at the top of the state shoot results. Northwood-Kensett came in second with a team score of 463. Lake Mills finished in third with a 457.
Northwood-Kensett's Collin Houg and Haydan Pestorious placed first and second, respectively, in the boys division with their scores of 96. The third place winner in the girls division was St. Ansgar's Megan Walling with her score of 86. Hayden Brua led Lake Mills with a 95.
The state championship will only add on to a stacked resume that the Green Devils as a school have compiled over the past couple of years.
Osage has been to multiple state competitions in various sports during the past two years. The trap shooting title will be the third title during that time, as the wrestling team and volleyball team each earned a championship in 2020.
"The superintendent was real proud of us this year, but not as proud as I was," Johnson said. "We have good coaches, so I can't take credit for everything."
Outside of Johnson, the team of Linda Johnson, Steve Abben, Calvin Thyer, Rod Koch, Larry Clark and Tom Beyer assisted all season long coaching the shooters.
The trap team will return most of the key shooters on this year's team next year, which is exciting to Johnson.
"We have a young team. I'm only losing four seniors this year," Johnson said.