Before the start of Saturday's Class 1A District 4 substate final against West Fork, starting pitcher Evan Paulus wasn't sure how much he would be throwing his curve ball.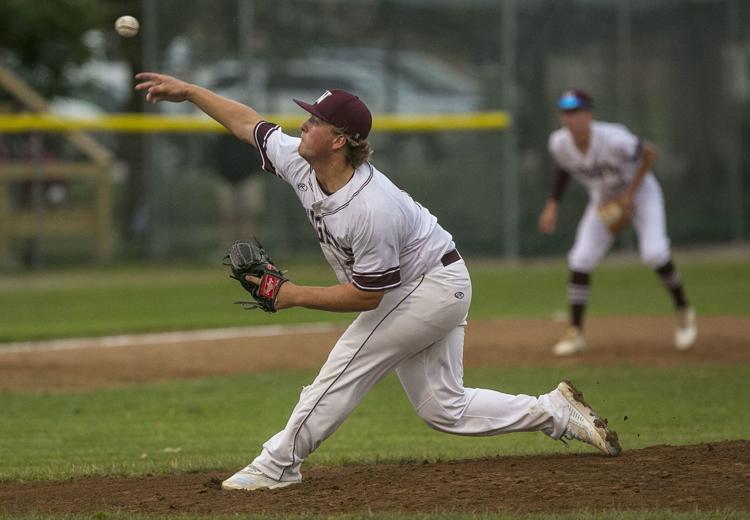 The senior starter said he didn't have the pitch working well in the bullpen before the start of the game and thought he might have to go with more fastballs.
But after the first inning, all of that went out the window as he found his groove early and struck out 11 Warhawks batters – mostly with the curve ball – in an 11-2 victory at Newman Catholic.
The win sends the Knights into the Class 1A substate 2 final against Newell-Fonda (17-4) at Algona-Garrigan with a trip to state on the line. Gametime is 7 p.m. Tuesday.
"Before the game, I was spiking a lot of my pitches in the bullpen, but once I got out there, it started to work and we stuck with it," said Paulus, who struck out nine Warhawks batters looking. "We worked in the slider and pounded the zone with fastballs, but the curve was working well."
The Knights gave Paulus an early 8-0 lead in the first inning, batting through the lineup and collecting five hits, including two extra base hits.
Providing much of the first-inning power was senior Josh Fitzgerald. The center fielder picked up where he left off last week against the Warhawks, leading off Saturday's game with a double to left field on the first pitch he saw.
The next time he faced West Fork starting pitcher Lukas Wogen, he drilled a two-run home run over the right center field fence to give the Knights an 8-0 lead.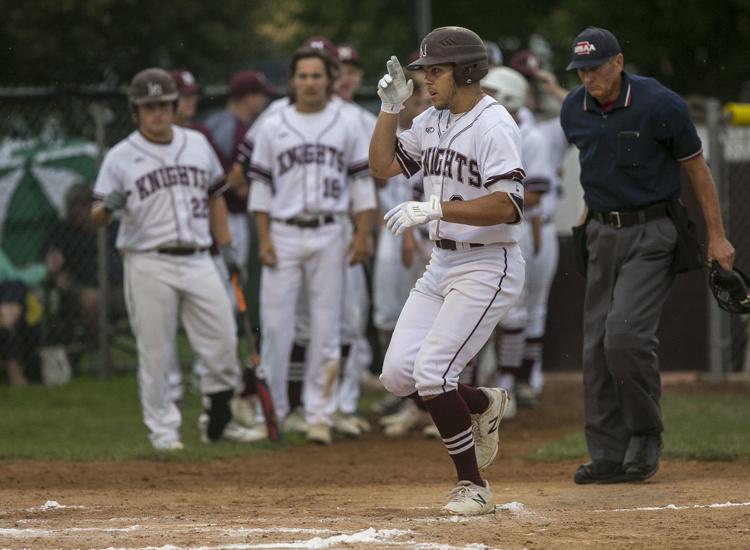 A little more than a week ago, Newman Catholic downed West Fork 12-2 on the road.
In that game, Fitzgerald went 3-for-3 with two home runs and four runs batted in. 
"It felt good to barrel some up tonight," Fitzgerald said. "It was good seeing all the extra batting practice pay off."
The senior outfielder said it wasn't just him coming into the game ready to hit for the Knights. He said everybody was focused on playing Newman Catholic baseball.
"We knew we had to come in ready to play them because they are a good team," he said. "We took the same approach as we do every game, thinking we have to play our best against the best team we'll face all year."
West Fork looked like it would make it a game in the second inning, scoring two runs on just one hit but aided by two Newman Catholic errors. 
After that, Paulus began to bear down, getting the Warhawks in order in the third inning and striking out the side in the fourth.
Before he was lifted for reliever Sam Kratz in the sixth inning, Paulus allowed just two more hits and struck out three more batters. He improved to 6-1 on the season and increased his team-leading strikeout total to 60.
"He's done a great job all year," Knights head coach Alex Bohl said of his senior pitcher. "It would have been nice if we could have made some plays for him in the second, but it was a good night."
Kratz picked up where Paulus left off, striking out four of the five batters he faced to end the game.
Fitgerald and senior shortstop Merritt McCardle collected two hits for the Knights, while senior second baseman Jack McGuire had a hit and three walks.
Newman Catholic (33-3) advanced to district final last Saturday with a 12-2 win over Central Springs after falling behind 2-0 in the first inning.
West Fork downed North Iowa 12-2 to advance to Saturday's district final.
In Newman Catholic's victory over West Fork in the regular season, eighth-grader Doug Taylor pitched five innings and recorded 13 strikeouts while allowing only one walk. Seniors McCardle, George Schmit and Jacob Schutt each collected two hits.
Notes
• Newman Catholic started the season with seven consecutive wins but lost two of its next three games – falling 5-3 to Saint Ansgar on the road, beating Nashua Plainfied 10-0 at home, then losing 2-1 at Davenport Assumption. Since then, the Knights' only blemish in their next 26 games was a 9-4 loss to Mason City.
• Paulus came into the game leading the Knights with a .437 batting average. The senior had 45 hits, including 13 home runs, which was one behind senior Josh Fitzgerald.
• Four other Knight starters had batting averages over .400 – McCardle (.429), Fitzgerald (.427), Jacob Schutt (.413).
• Coming into the game as a team, Newman Catholic hit 38 home runs and as a team was batting .362.
• Two pitchers – Taylor and Kyle Armour – started the night with 6-0 records. Taylor had a 1.94 ERA, while Armour had a 1.81 ERA. 
BBall Newmn vs. West Fork 2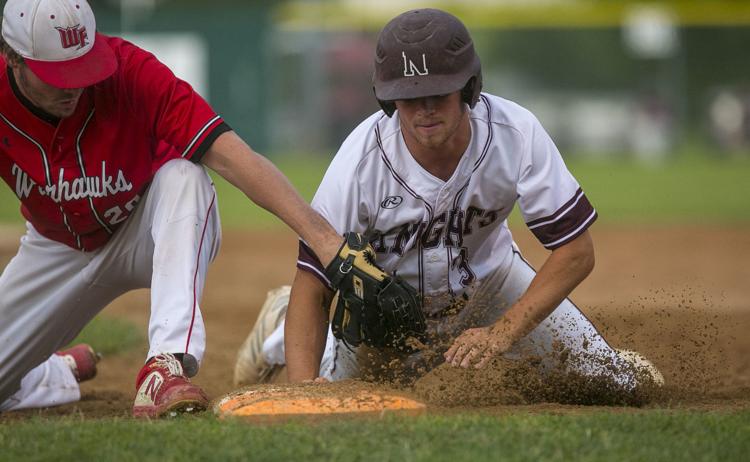 BBall Newmn vs. West Fork 1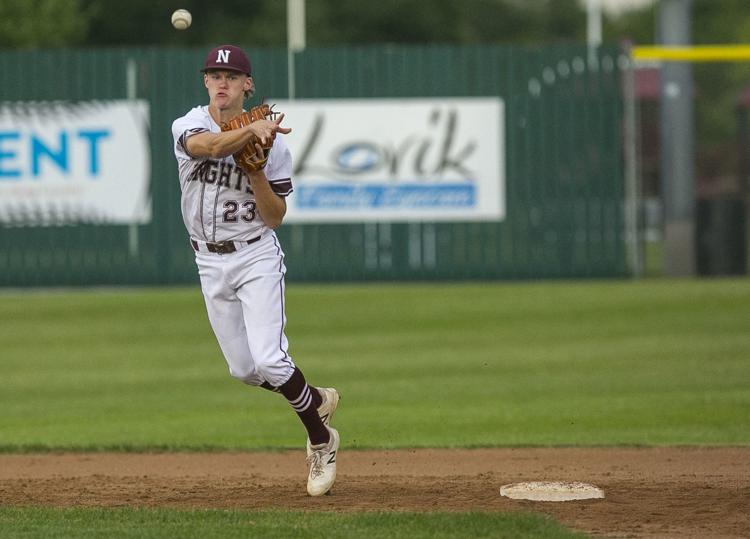 BBall Newmn vs. West Fork 3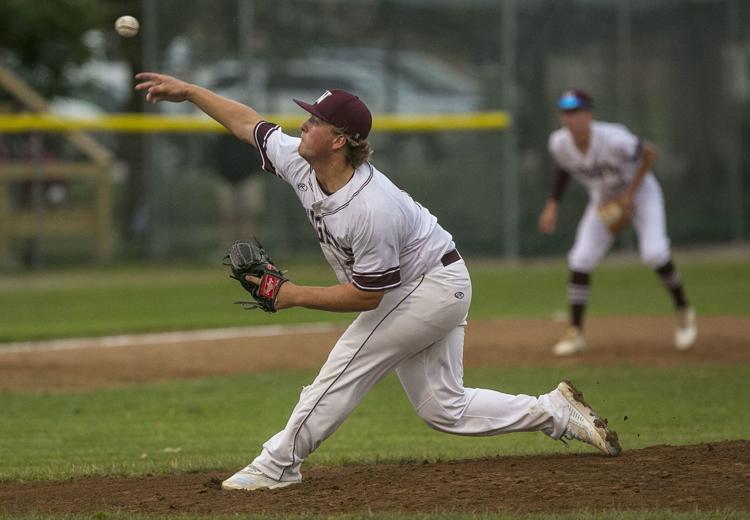 BBall Newmn vs. West Fork 4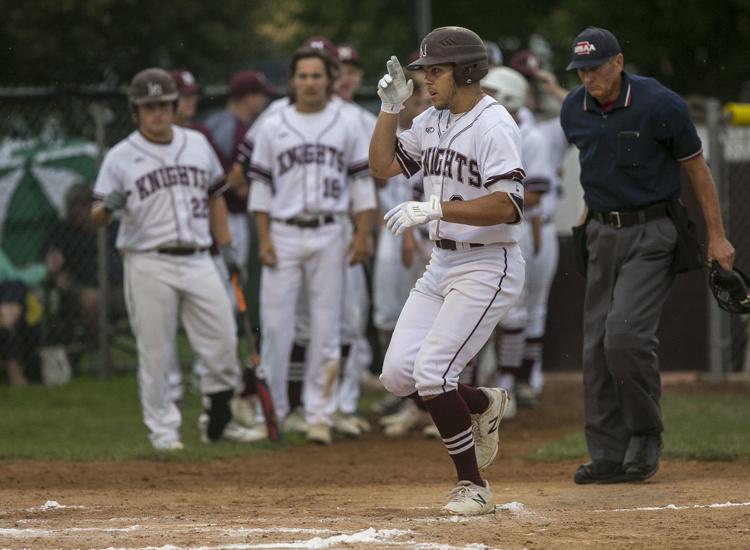 BBall Newmn vs. West Fork 5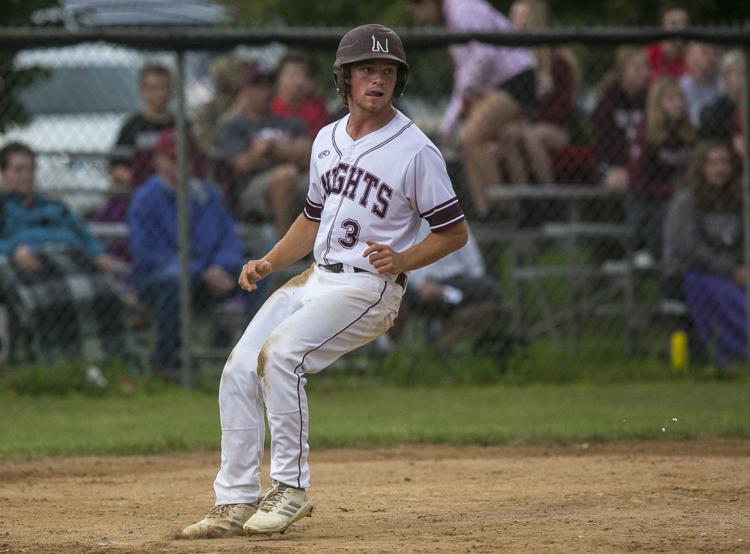 BBall Newmn vs. West Fork 6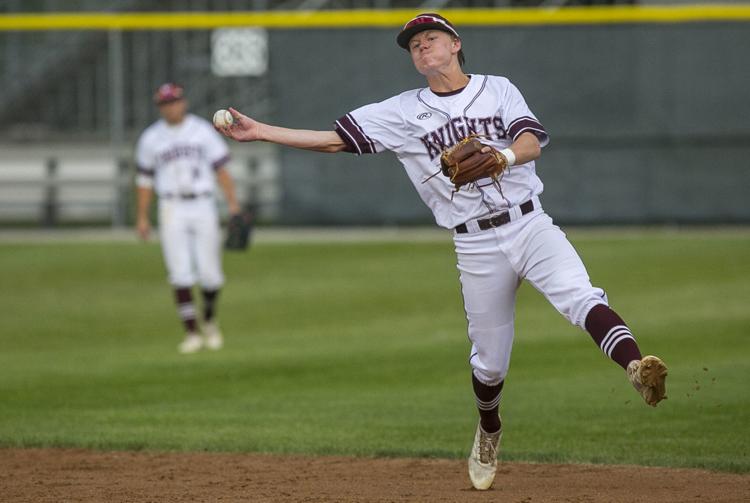 BBall Newmn vs. West Fork 7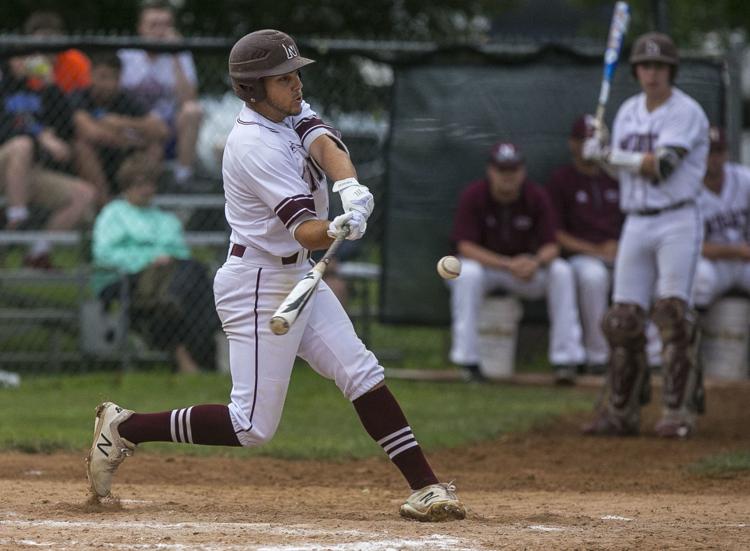 BBall Newmn vs. West Fork 8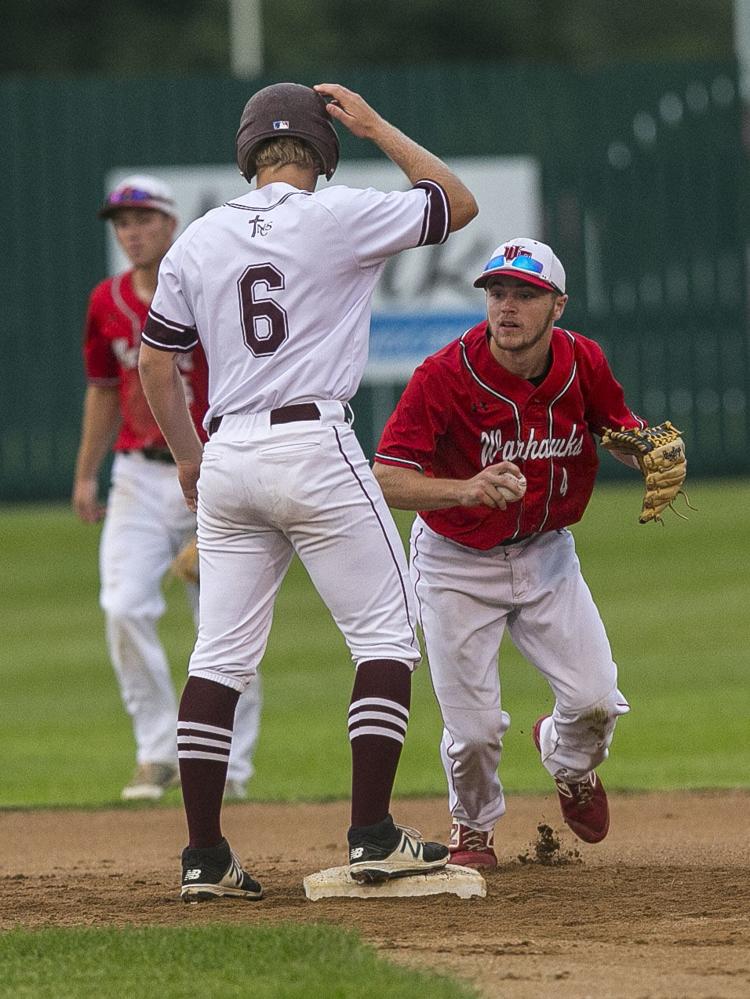 BBall Newmn vs. West Fork 9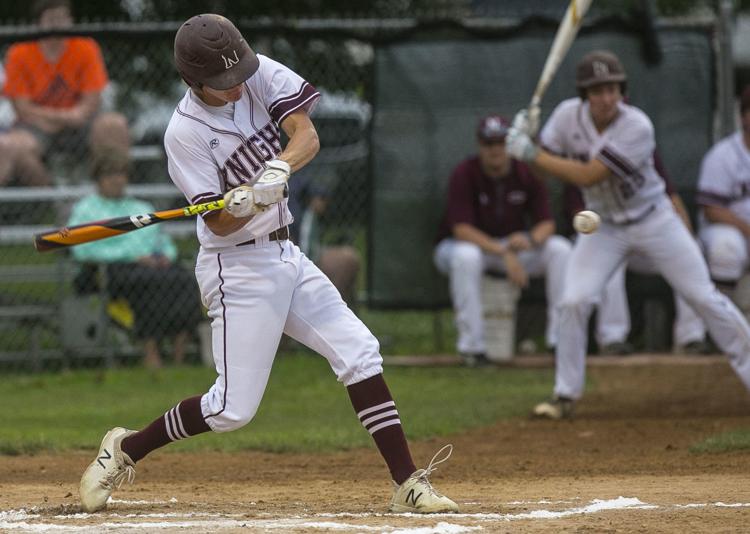 BBall Newmn vs. West Fork 10
BBall Newmn vs. West Fork 11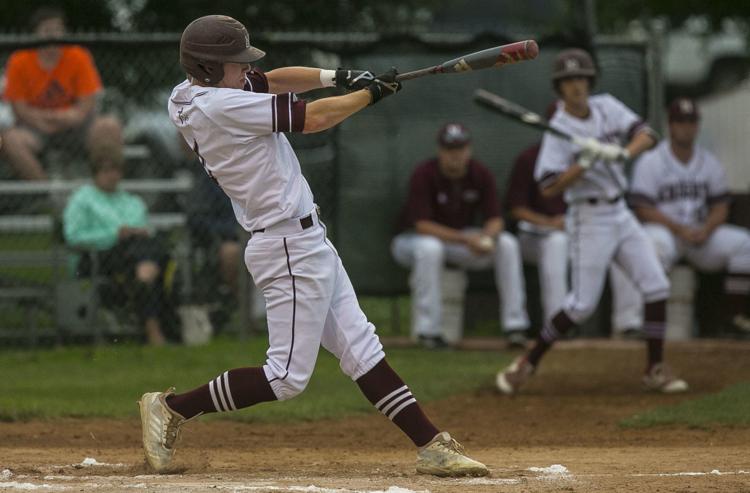 BBall Newmn vs. West Fork 12
BBall Newmn vs. West Fork 13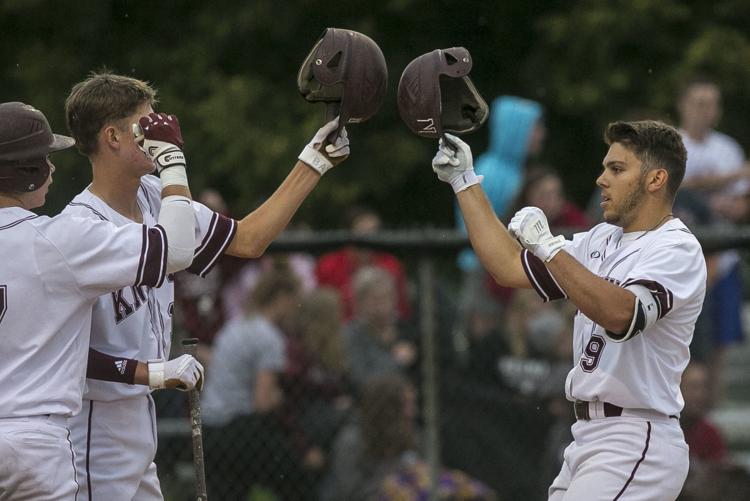 BBall Newmn vs. West Fork 14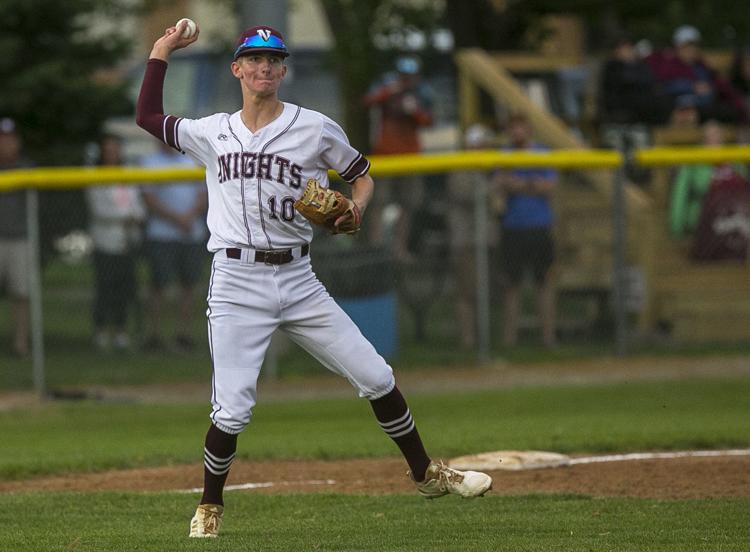 BBall Newmn vs. West Fork 15
BBall Newmn vs. West Fork 16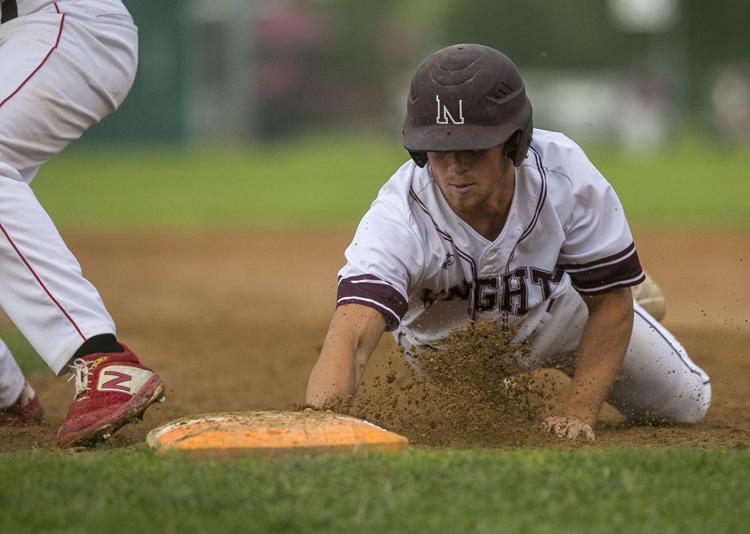 BBall Newmn vs. West Fork 17