(Editor's note: This is the third North Iowa Pacesetter, a weekly feature of the Globe Gazette that recognizes a prep athlete who excelled in his or her sport the week before.)
Osage girls golf head coach Eric Goddard calls senior Dani Johnson one of the greatest athletes to ever walk the halls at Osage High School.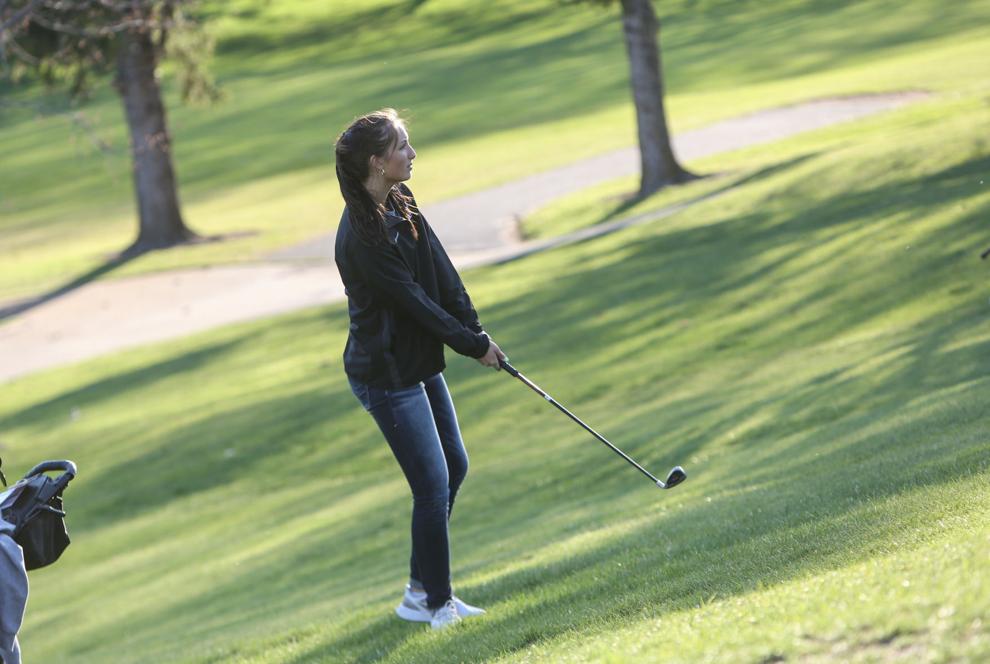 Johnson was a standout who holds numerous records in both volleyball and basketball and is committed to play volleyball at the University of Northern Iowa next year.
So it shouldn't come as a surprise to anyone who knows her that she happens to be a solid golfer as well – although it's not something that Johnson focuses on in the offseason.
"Basketball and volleyball took the front seat last year with COVID," Johnson said. "I started out doing golf as a relaxing thing to kind of give me a break from volleyball and basketball and just be a fun thing to do. This year, I decided to buckle down and focus for my last year."
After initially getting back into the swing of things at the start of the spring, Johnson has earned numerous finishes near the top of the individual leaderboard – including a runner-up finish on Thursday at Northwood and a medalist finish on Friday at a home meet.
That's pretty good for someone who doesn't swing her golf clubs much in the offseason.
"She's naturally good at everything," Goddard said. "Her primary focus is on volleyball. The amount of AAU volleyball she plays in the summer, golf – she really just focuses on it during the season. What she does is largely based on just being a really talented athlete."
Because of the extra work in volleyball and basketball during the offseason – and a canceled 2020 spring season – Johnson naturally had to shake off a bit of rust at the start of the spring.
However, she surprised herself with how well she did at the first meet of the season at Charles City. Her medalist score of 48 was five strokes better than her previous personal best during her sophomore season in 2019.
Since then, she's carded nine-hole scores as low as 44 and as high as 52.
"She's not quite where I would like her to be yet," Goddard said. "We have a little bit of time before we get to regional play. She's progressing. I think she would probably agree that she's probably not where she wants to be yet at this point in the season. But I think she's going to get there by the time we get to regionals."
Johnson says she'd like to make it to the state meet, but she admits there's still some work to be done in order to get there. She spends most of her practice time around the greens, improving on her chipping and putting.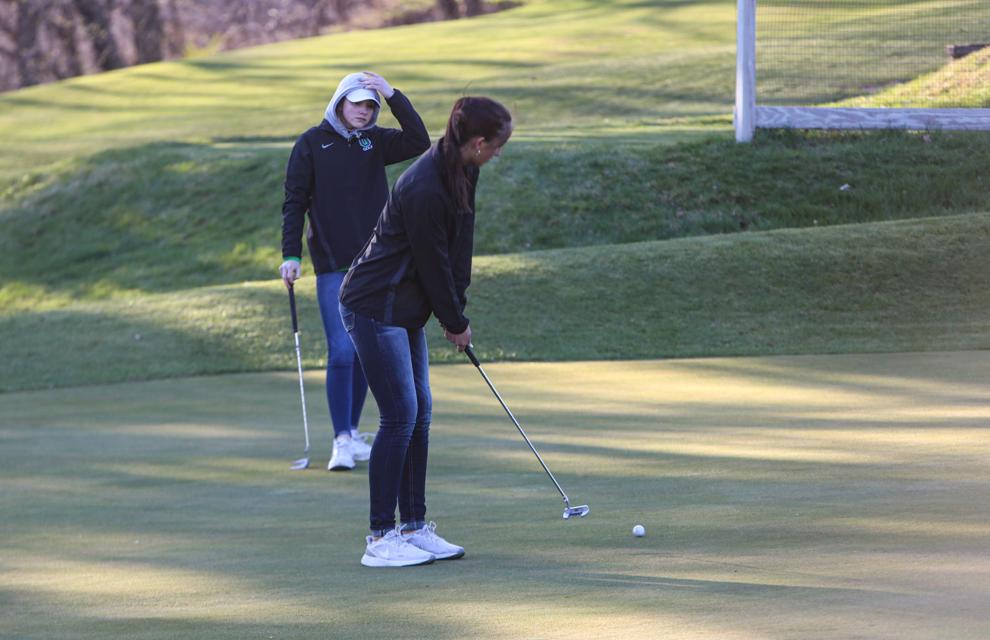 "It's more about finding my distances, because it's kind of hard to know how much to give it from 50 yards out, compared to 25 yards out," Johnson said. "It's just different."
However, if there's one thing that Johnson has that might give her a leg up when it comes time to try and qualify for state, it's experience in big moments.
She's played in a state championship game in both volleyball and basketball, so a relaxing walk on the golf course should be a piece of cake – at least, that's what she hopes.
"She's going to be right there again this year," Goddard said. "Osage has got a lot of great athletes that have walked their halls. She will be as good as any of them when it's all said and done. This would just add to her resume and her career when she leaves here. I would love for her to be able to go to state just to put the cherry on top of her stellar athletic career."
Johnson and the Green Devils are back in action at 4:15 p.m. on Friday at home.