Rebecca and Meghan DeLong have spent many summers on the golf course competing against each other. Separated by a-year-and-a-half, the pair would often duel for family bragging rights.
Now Rebecca, a sophomore, and Meghan, a freshman, have had to shift their focus this spring from competing against each other to competing side-by-side for the Clear Lake girls golf team.
But it wasn't easy right away.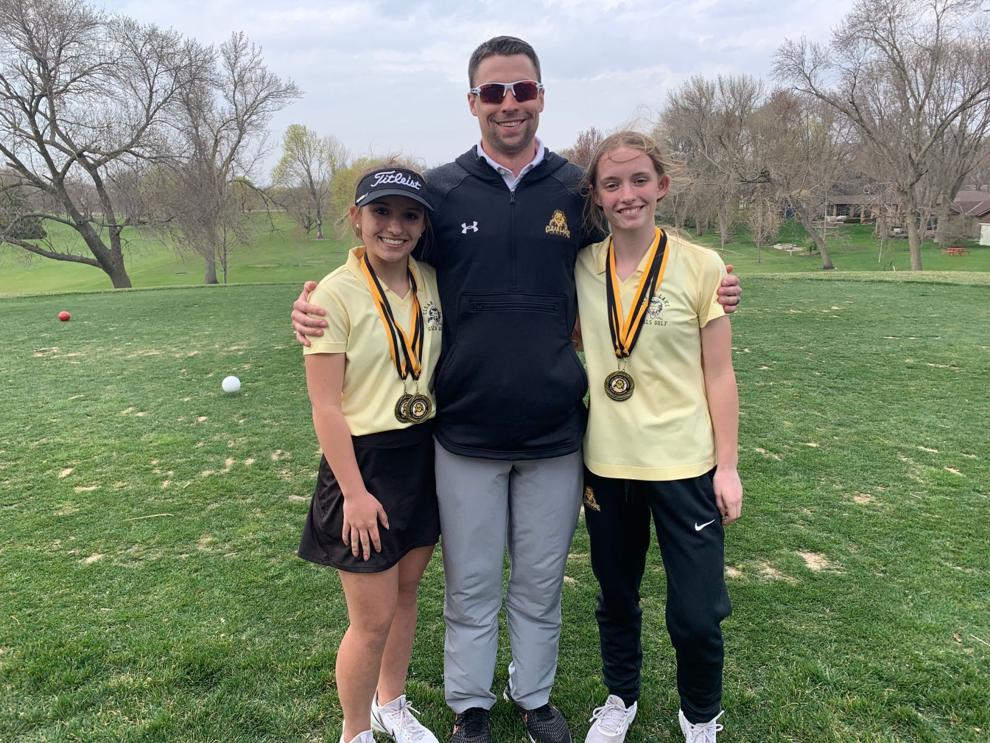 "They like to chirp at each other," Clear Lake coach Colby Andrews said. "At the beginning of the year I had a conversation with both of them and said, now, you went from always playing against each other to being on the same team, so it's a different dynamic. You want to beat each other and you want to play well against each other, but you also want to help each other."
Since that conversation, all the DeLong sisters have done is win. Rebecca has medaled at five meets, but Meghan won the most recent meet on Tuesday at Clear Lake with an 18-hole score of 73 – which is tied for the fourth best score in all classes.
Due to a canceled spring season in 2020, both are playing their first varsity seasons – which makes what the pair is doing even more impressive.
But if you know the DeLong family, then you know that golf isn't just a sport. It's what brings them together.
Runs in the family
Troy and Rhonda DeLong love golf. So much so that when they were married, the pair traveled to Myrtle Beach for a golf getaway honeymoon.
"It's always been a part of our family," Troy said. "We've done it our whole life."
So when the couple became parents to their three daughters – Ashley, Rebecca and Meghan – of course they would teach the sport that they love to their daughters.
"We started them at a young age," Troy said. "Ashley, our oldest daughter, we started her around eight. The other two, when Ashley started playing, they wanted to too. We bought them the small, dinky little clubs and away we went."
All three sisters took lessons at Oak Hills and spent many summers walking the courses of Clear Lake and Mason City. Ashley would grow into a solid player for the Lions. A 2019 graduate of Clear Lake High School, she now plays golf for Wartburg College in Waverly.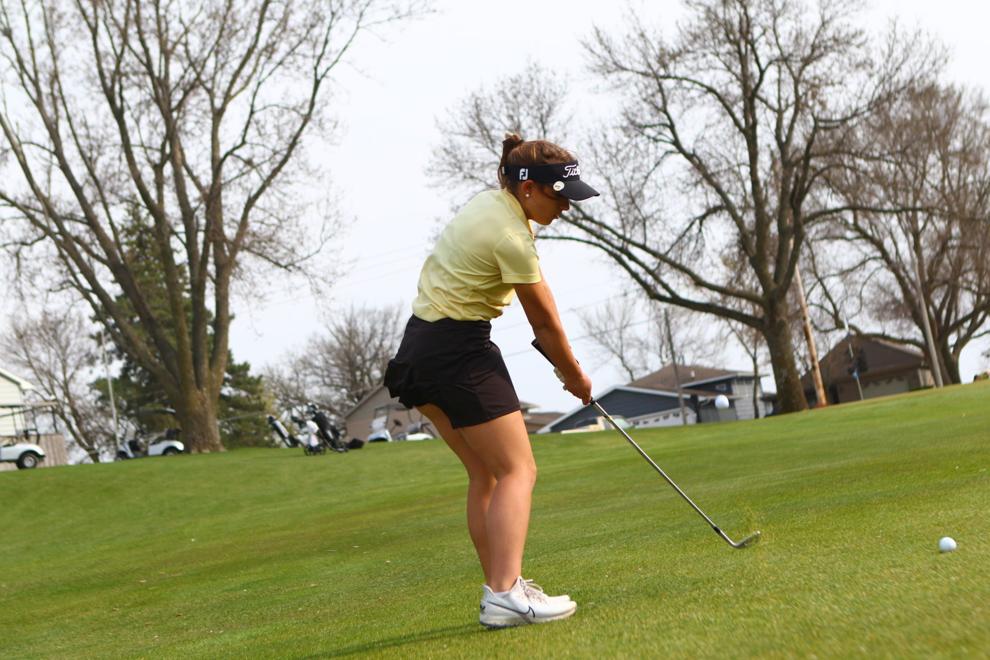 Rebecca and Meghan are hoping to be just as good as their older sister – if not even better.
Big hopes and dreams
Outside of the spring season, the pair spends nearly every day in the summer getting up early to practice at the Mason City Country Club. In the winter, Troy takes them down to Des Moines for lessons with Ken Schall – an award-winning PGA professional and golf teacher. The two will also travel to Rockford when it's cold to hit golf balls indoors.
Long story short, Rebecca and Meghan have been preparing for their first season on the Clear Lake varsity team for a very long time.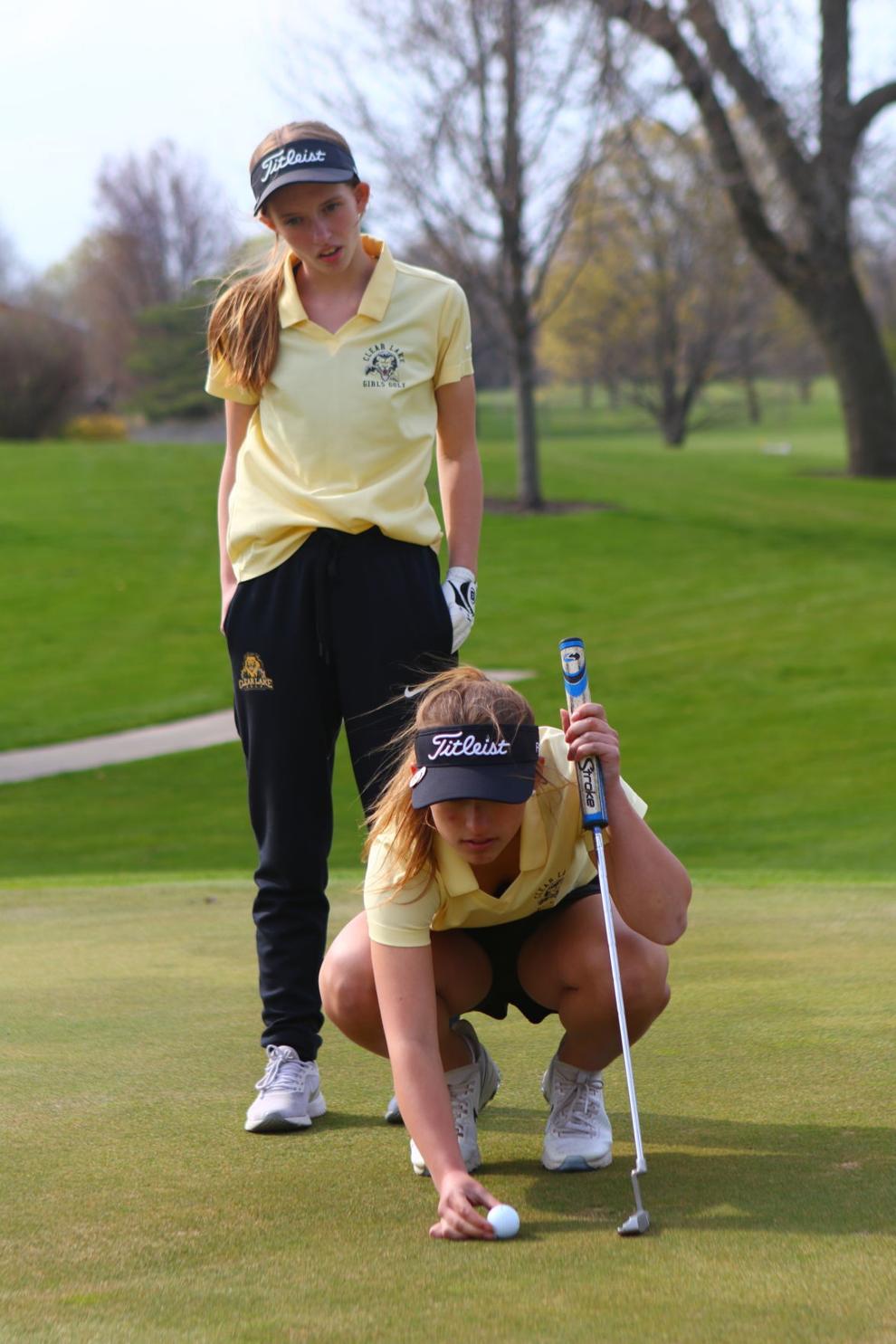 "I've had very high expectations for how I play because I know I can play very good," Rebecca said. "I'm a little tough on myself playing-wise, but I've been surprising myself this year."
Although Rebecca claims she's had some good meets and bad ones, her nine-hole low of 37 is tied for second in Class 3A. In the same sense, Meghan's 18-hole round of 73 is the best in Class 3A.
Pretty good for a pair of underclassmen in their first season.
"It's really fun, because I know we're playing good now. But in three years, when she's a senior and I'm a junior, it's going to be amazing," Meghan said. "It's going to be so much fun, and it's really awesome to be on a team with her."
Troy says Rebecca's strength is her distance off the tee, while Meghan's strength is how mentally tough she is. The two are now trying to improve in all aspects of the game before the conference and regional meets.
Both are hoping to medal at the state meet in May. But both hope to finish just a little bit higher than the other if, and when, they make it.
"I'm just really excited to see us both grow in our games and to see what changes," Rebecca said. "We're very competitive with each other. We love to see each other do well and we hope to see each other do well, but we're also very competitive."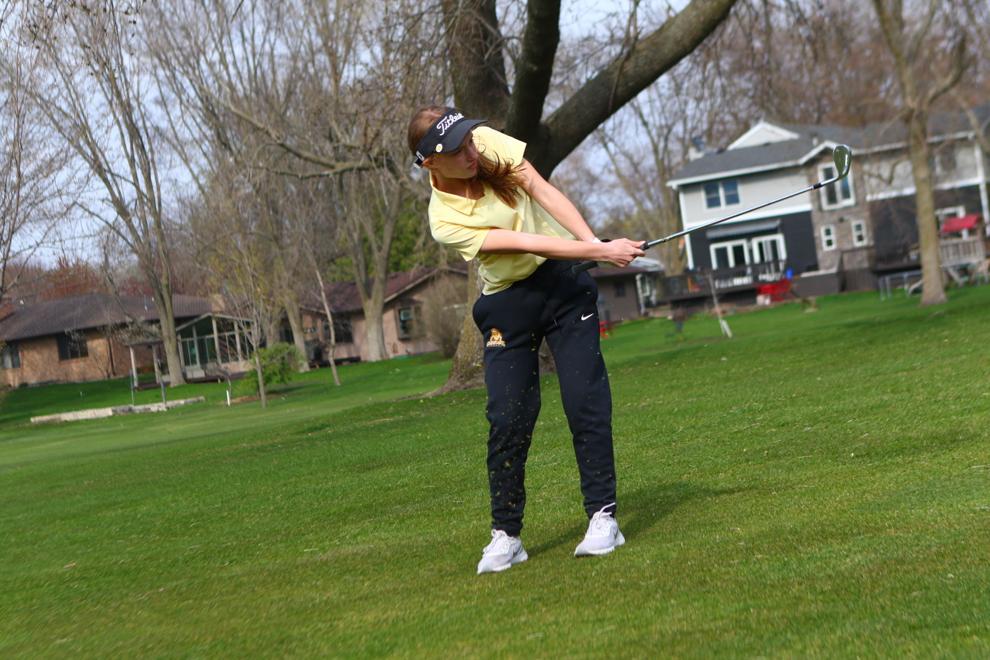 "We like to beat each other," Rebecca added.
The DeLongs are back in action at noon on Saturday at Clarmond Country Club.