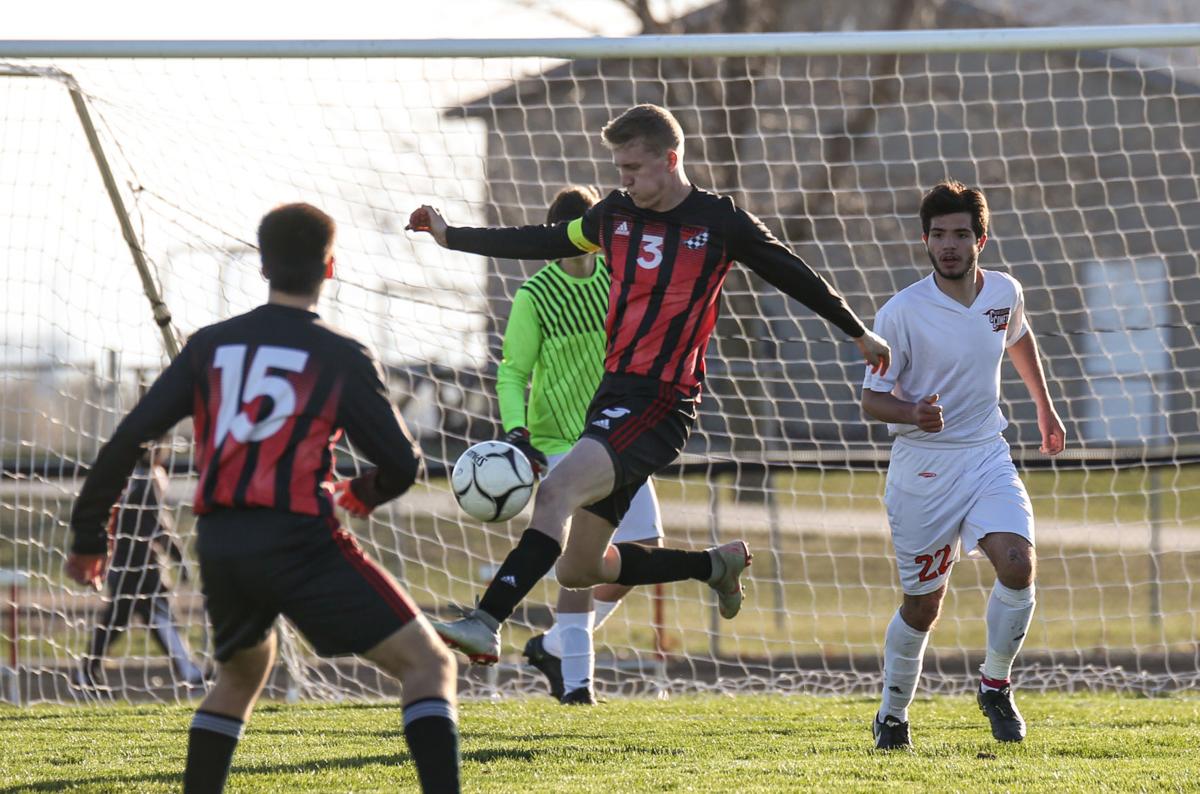 As the prep golf season winds down into its final month, Charles City had one of its last two duals prior to Class 3A sectional meet in Manchester and the Northeast Conference tournament in Waverly.
The Comets didn't disappoint.
Powered by a 36 from medalist Trevor White, Charles City edged Waukon 171-190 Friday afternoon at the Waukon Golf & Country Club. It marks a new season-low stroke total and the third dual win of the season for the Comets.
Junior Calvin Hanson was behind his classmate on the leaderboard, carding a 44 to finish solo third. The two in the Comets low-four -- Jaxson Houdek and Kaleb Cotton -- shot a 45 and 46, respectively.
Houdek was in a four-way tie for third while Cotton placed solo seventh.
Girls golf
Bulldogs cruise past Warhawks
Led by Skylar Valley's 52, Hampton-Dumont-CAL shot a team stroke total of 239 to defeat West Fork by 38 strokes.
Trinity Swart carded a 56 for the Bulldogs. The Warhawks had one golfer in their low-four -- Kalli Trewin's 58 -- post a score below 60.
Boys soccer
Urbandale 6, Mason City 2: A three-goal first half deficit was too big of a hole for the Mohawks to dig out of and resulted in a Friday night CIML defeat on the road.
Jonathan Morales scored both goals -- one in each half -- for Mason City. It had 13 shots and eight of them on frame.
Garner-Hayfield-Ventura 7, New Hampton 4: The Cardinals responded after a shutout loss to Mason City in a big way, getting past the Chickasaws at home on Friday.
Ben Furst and Ryan Hackenmiller each had two goals for GHV, who moved to 8-5 on the season. Isaac Knutson scored once and assisted on a goal while the last two scores were from underclassmen Carson Smith and Tyler Englin.
Girls soccer
Urbandale 4, Mason City 0: The Mohawks were handed a second straight CIML loss at the hands of the J-Hawks at Mohawk Field. 
Since a 10-0 victory over Webster City, Mason City has found the back of the net once and allowed 10 goals.
Mohawks netminder Jadyn Sheimo finished with 23 saves.
Zach Martin is a sports reporter for the Globe Gazette. Follow him on Twitter at @Zach_Martin95.