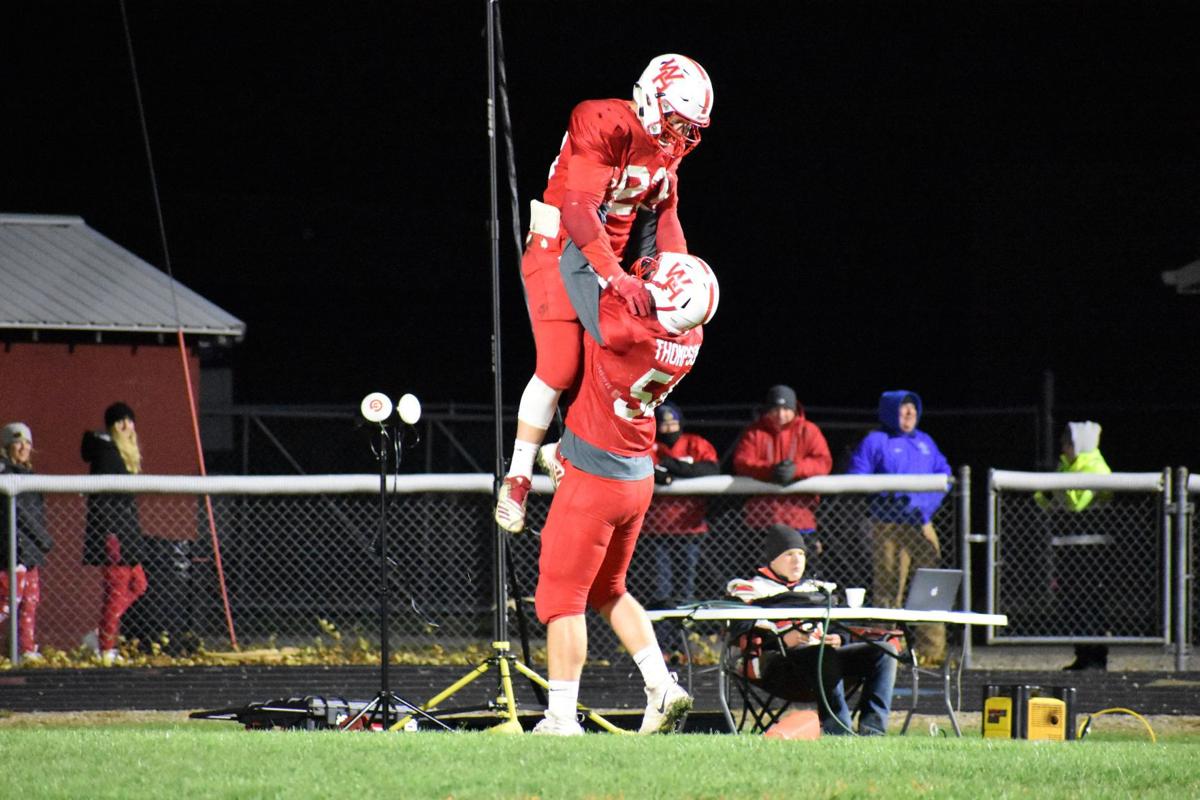 BRITT | The West Hancock football team has risen to the top of the Class A rankings and has put up some prodigious offensive numbers along the way.
Still, coach Mark Sanger and the Eagles' coaching staff has been able to keep the Eagles grounded and focused on just one game at a time – the next game.
On Friday, West Hancock faced a surprising West Fork team that not only entered with a 4-2 overall record, but the Warhawks were tied with the Eagles atop the district standings.
West Hancock, though, was more than prepared for the next game in line as the Eagles built a 54-0 halftime lead and demolished West Fork 62-0.
"Our guys have goals. They prepare hard during the week," Sanger said. "They were ready for homecoming."
The Eagles wasted little time in establishing dominance as they stuffed the Warhawks' opening drive and then went 54 yards in two plays for their first score of the night.
West Hancock had four touchdowns in the first quarter alone, and none of the scoring drives lasted more than two plays.
You have free articles remaining.
All four of the scoring plays were at least 25 yards in length.
The Eagles added 26 points on four more touchdowns in the second quarter, and with a running clock to start the second half, both teams turned the game over to the reserves.
Tate Hagen enjoyed a huge night despite not taking the field at all after halftime.
The senior fullback carried the ball 10 times for 185 yards and surpassed the 1,000 rushing yard mark on the season.
Hagen rushed for three scores on carries of 44, 25 and 26 yards and added a fourth touchdown when he recovered a fumble in the end zone.
Hagen has scored 150 points on the season.
Cole Kelly added 88 yards on just three carries and two scores as the Eagles racked up more than 350 yards of total offense in the first half alone.
West Hancock (7-0) can take a big step toward an outright district title on Friday when it travels To Graettinger-Terrill/Ruthven-Ayrshire.
West Fork (4-3) returns home on Friday for a matchup against Bishop Garrigan.