In his 33nd year as head coach of the Northwood-Kensett football program, Dave Capitani has seen plenty of change.
From adjustments coming from the IHSAA in districts and number of teams in the postseason, to moving his team from Class A down to 8-player football, the one constant in the Hall of Fame coach's career is change.
But the Northwood-Kensett football team keeps winning.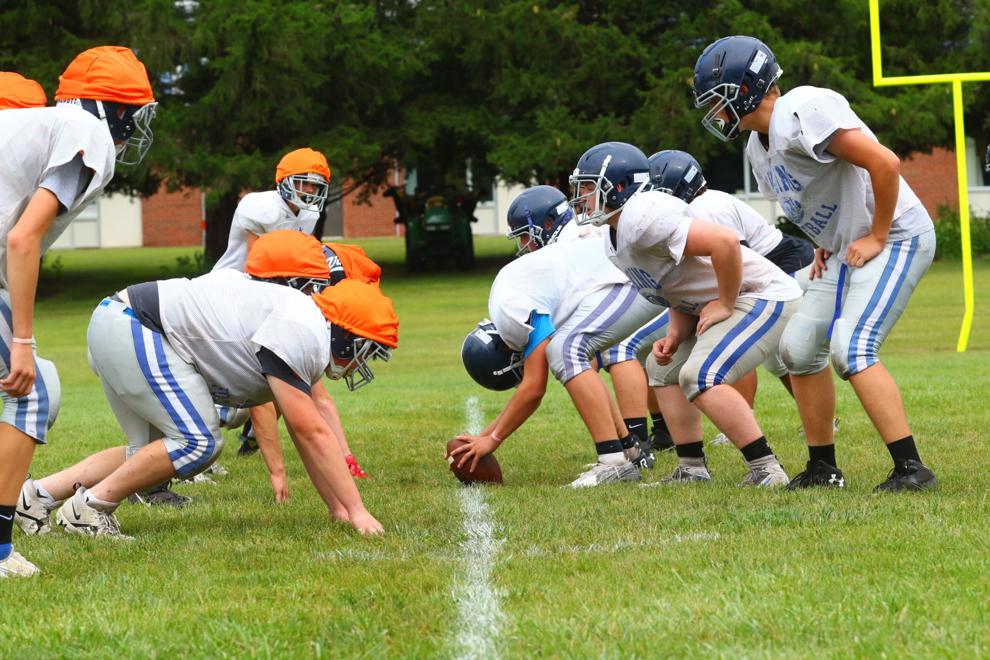 Under Capitani, the Vikings haven't had a losing season since 2012. Much of that has to do with the culture he's developed and the style of hard-nosed offense the program runs.
"We just can't, at a smaller school, guarantee we're going to have some kid that can throw the ball all over the place," Capitani said. "So we've kind of developed a system that works well for us."
Despite the culture of success, the Vikings struggled at times defensively a season ago and finished with an overall record of 4-4.
Capitani thinks the shortened season and the limitations COVID-19 put on his kids during the summer of 2020 played a large role into the struggles of last season's team.
"COVID hurt a lot of teams," Capitani said. "I know it hurt us. Our kids weren't very active last year during the COVID. We just weren't in very good shape when the season started. It took a little more time, but we got a lot better last year."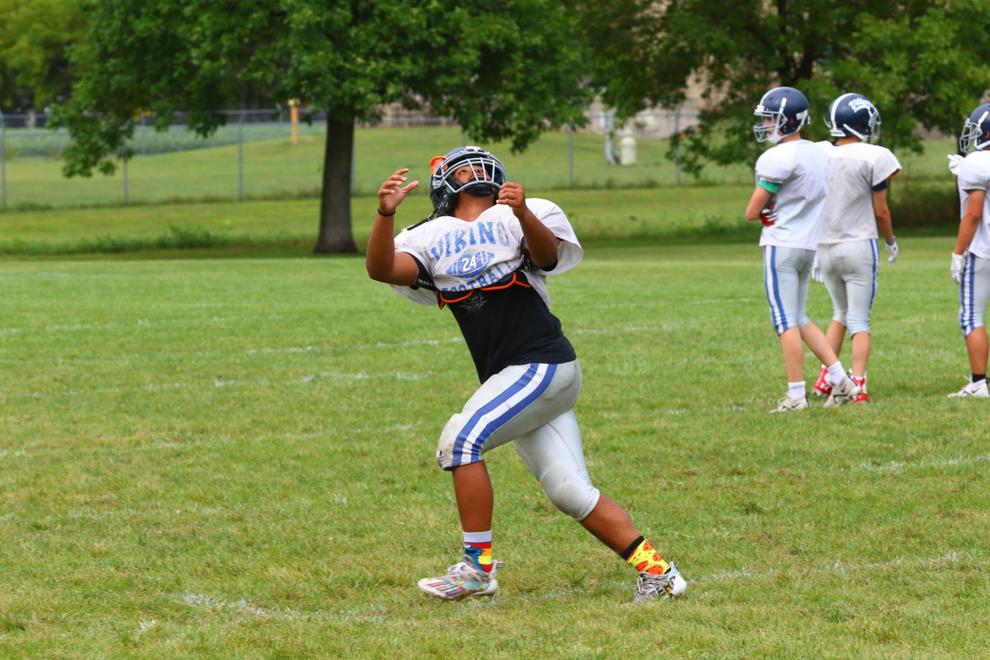 The Vikings lost a few talented players from a season ago, including quarterback Kael Julseth and ball carriers Carter Severson and Brandon Varner.
One player the team will count on to step up this season is senior Drew Wilder, who will take over at the quarterback position. Senior Tyler Mills will also play more offense after playing primarily defense last year.
The strength of the team may be up front. Seniors Jace Gentz and Mason Thofson both will be counted on to pave the way this season.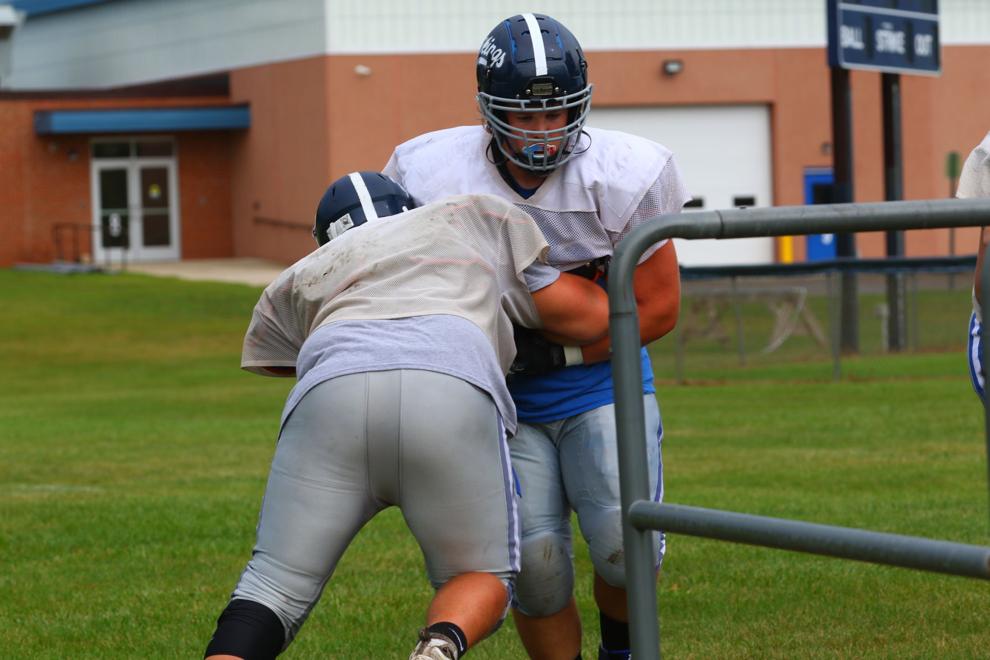 In his senior year, Thofson is ready to get games underway one final time at Northwood-Kensett.
"I'm excited, but it's kind of scary," Thofson said. "It's my last chance. It's time to prove something."
If the Vikings are to achieve their goals of qualifying for the playoffs, one thing Capitani says his team needs to improve on is its defense.
"I think in 8-man, some teams don't play defense. They're more offensive-minded," Capitani said. "It's maybe a more offensive-minded game. We've always believed, especially not being able to throw the ball as well as some teams, we've got to be able to get some stops during the game."
A defensive-minded attitude has served Capitani well over the years. He picked up his 200th career win near the start of last season.
Capitani served as a coach at Northwood-Kensett for nearly four decades, and he still gets excited when the season rolls around.
"Once it's here, I love being out here and I love working with the kids," Capitani said.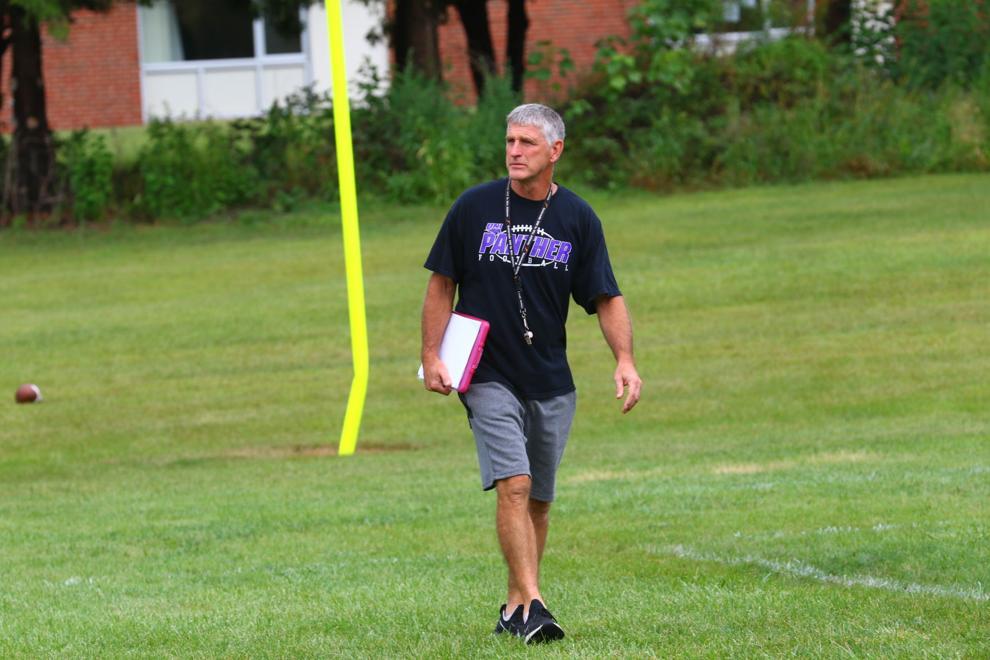 The Vikings take on Riceville to open up their season at 7 p.m. on Friday in Riceville.