The Newman Catholic football team has a lot to be excited about this season.
The Knights finished with an overall record of 6-3 a season ago and return plenty of talent this season that helped contribute to the team's success.
Because of that, head coach Rich McCardle isn't going to shy away from being vocal about his expectations.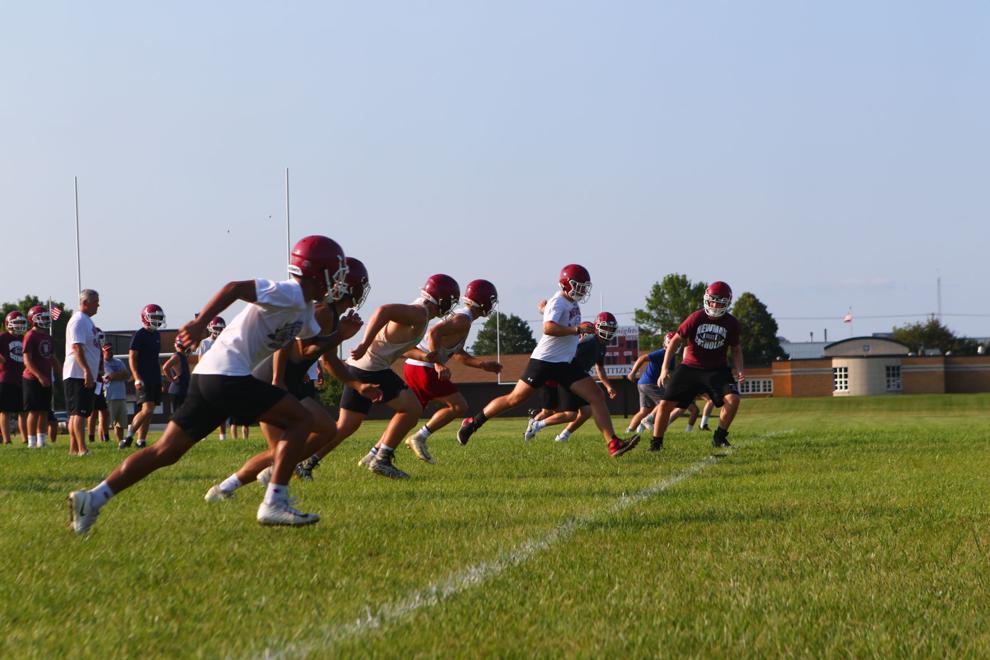 "Our goals are to win the district. That's our ultimate goal right now," McCardle said. "We're going to set our standards pretty high. I think we'll be able to score a lot of points. Hopefully, things will go well."
One of the reasons that McCardle has high hopes is because of his returning starting quarterback and middle linebacker, Max Burt. The incoming junior completed 97 passes for 1,531 yards and 14 touchdowns last year.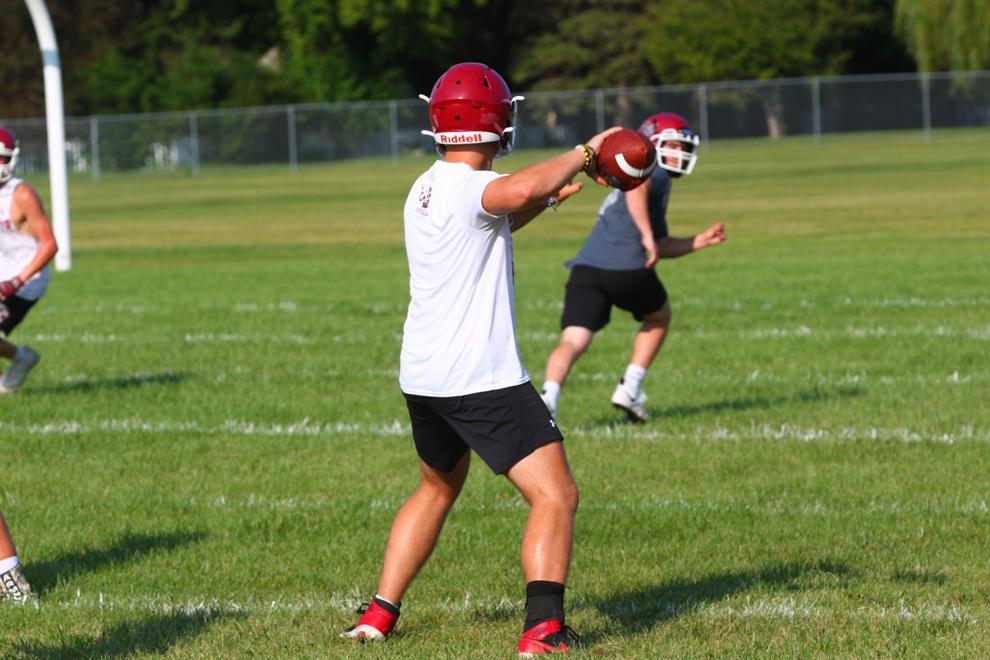 That is a sharp contrast from the normal style of wishbone, downhill offense set up for the ground game that the Knights have shown in the past.
Toward the end of the season, McCardle and his staff let Burt sling the ball around to his playmakers a bit more. But that can't happen this season until the Knights first run the ball well.
"That's our bread and butter, that's what we want to do," McCardle said. "If we can get away with handing off the ball and scoring points, then we're going to be happy doing that. But then, it is fun to open it up, too."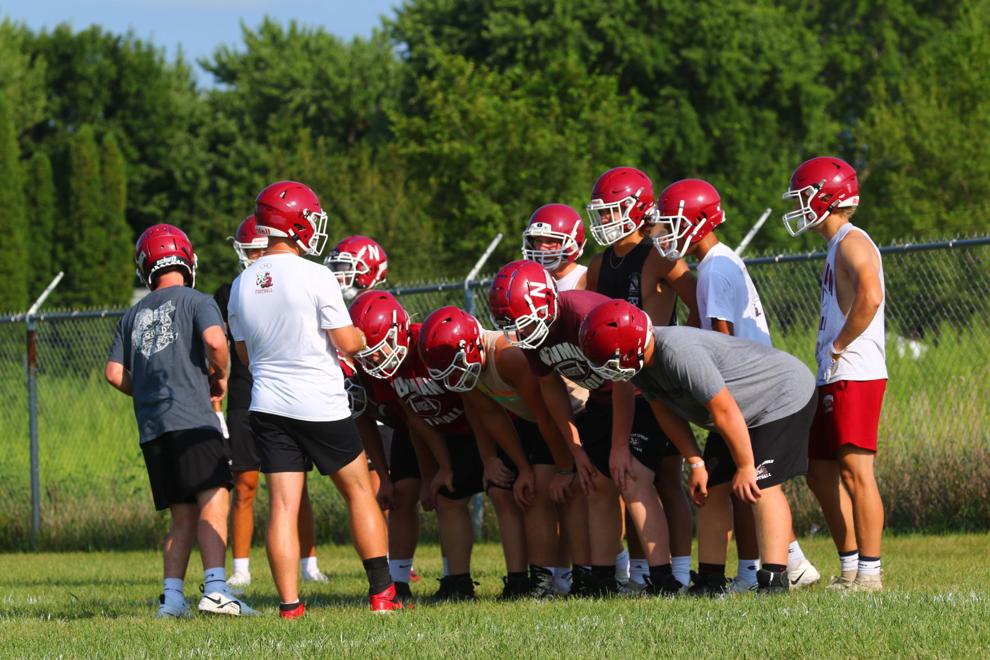 The Knights return seniors Jack Maznio and James Jennings in the backfield. The two combined for over 800 yards and 11 touchdowns on the ground last season.
Jennings was also a weapon on the perimeter. He led the team in receptions (27) and receiving yards (489). Combined with senior Nash Holmgaard, who caught eight touchdown passes, the two will be a threat for opposing defenses.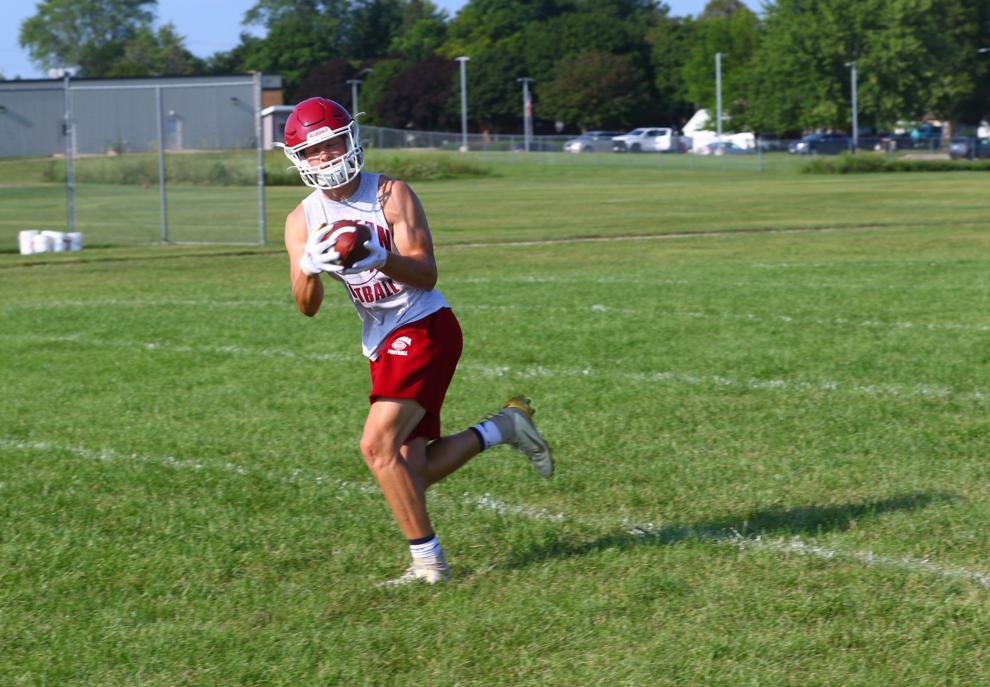 "I feel like it's very exciting," Jennings said. "I feel like we're a lot more versatile than other teams, so I feel like we bring more to the table. We've got a lot of people back, so we'll just continue to do everything we did last year, but better."
Defensively, the Knights return three of their top four tacklers from a season ago in Burt, junior Noah Hamilton and senior Tim Castle.
Burt knows exactly what Newman Catholic football fans should expect this fall.
"Hopefully a lot of points and defensive stops," Burt said. "We'll be good on both sides of the ball. Hopefully we'll do some damage."
The goals for Jennings don't stop at winning a district title.
"For me personally, it's my last year so I'm trying to make it to the dome," Jennings said. "Get a chip."
The Knights will open up their season hosting Central Springs at 7 p.m. on Aug. 27 in Mason City.