After an undefeated regular season and a second consecutive trip to the UNI-Dome in 2020, the St. Ansgar football team is ready to make another run in 2021.
However, the Saints lost many of their best players from a season ago to graduation.
But the expectations are still high.
"Our goals every year don't change," St. Ansgar head coach Drew Clevenger said. "We want to win the district title. That's kind of our expectation."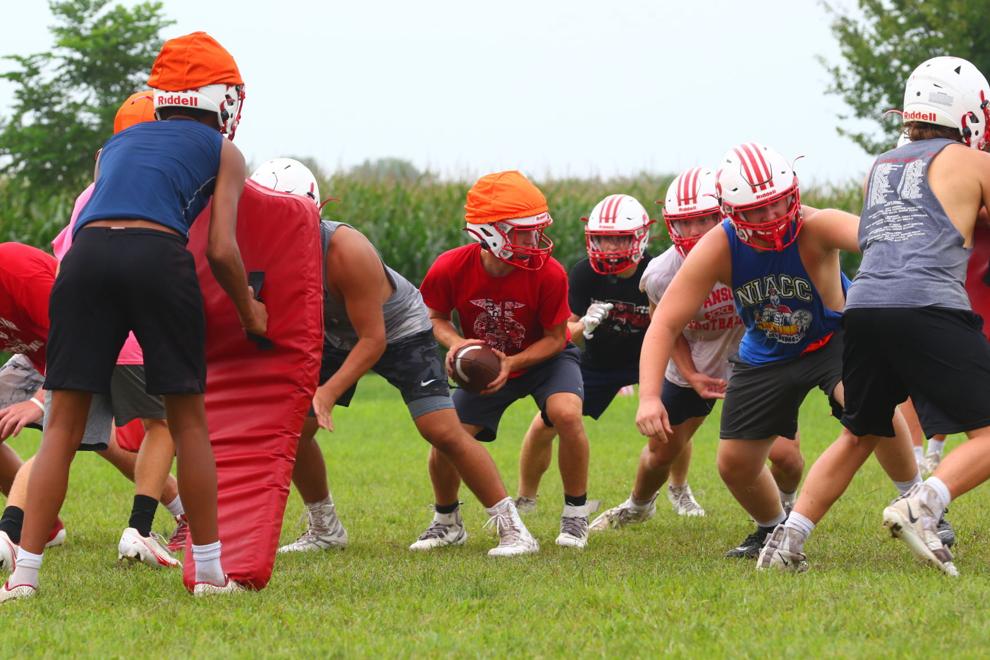 The Saints will play in a loaded Class A district that features many of the top teams in the North Iowa area, including West Hancock, Newman Catholic, Lake Mills and West Fork.
All of them will be hungry for a chance to knock off the perennial powerhouse program that Clevenger has built.
"We've got some guys that are juniors this year that maybe haven't had time in the varsity lineup," Clevenger said. "They're going to need to grow up in a hurry."
One of the players Clevenger will count on that will return from last season is senior ball carrier Lorne Isler, who rushed for 740 yards and five touchdowns a season ago.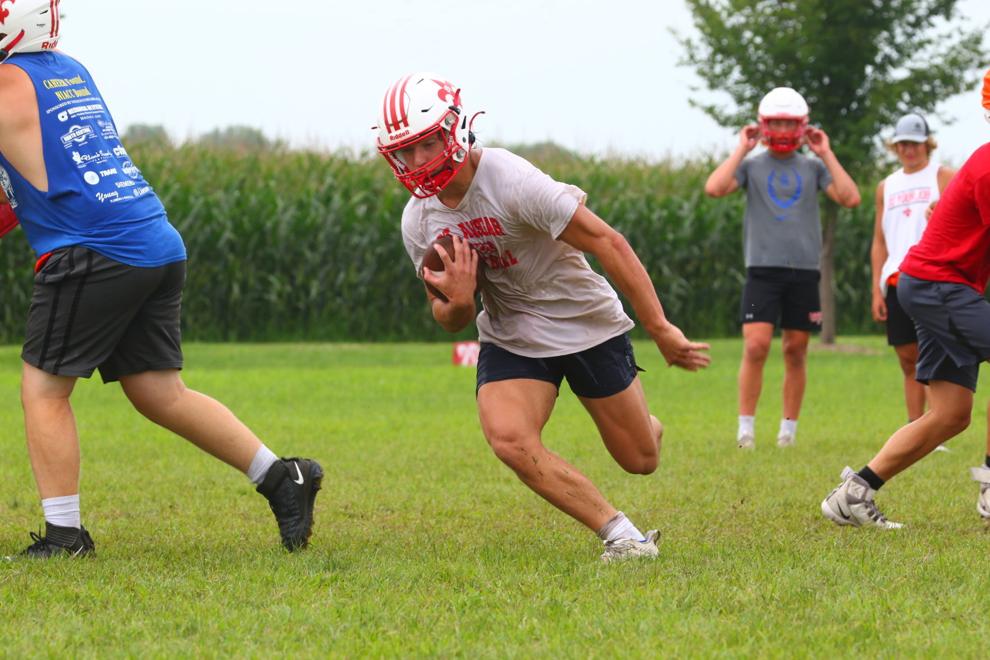 Even though he posted those impressive numbers, Isler was actually the third option of the three running backs in 2020. The only one returning this fall, Isler will undoubtedly be relied upon even more.
"If that's what it takes," Isler said. "We're all kind of selfless guys and we're willing to break our backs for each other. If that means I'm the guy getting a big run, or if it's the other guy, it doesn't matter. Any one of us."
The Saints lost a few starters up front on the offensive and defensive lines. Senior returners Jex Schutjer and Kasey Hemann will look to lead a line full of new faces.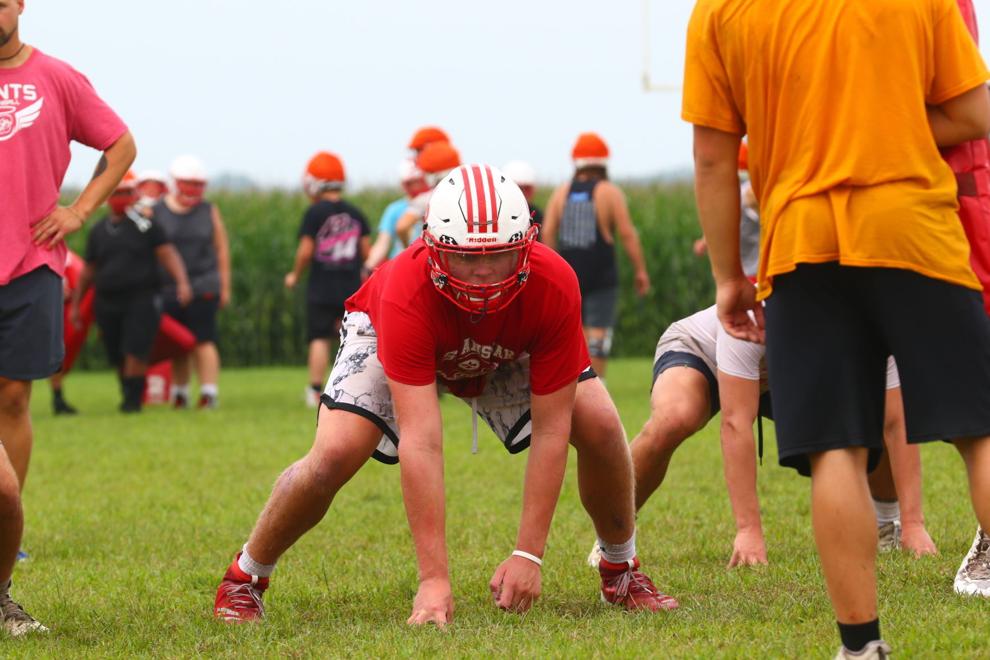 Hemann says the new varsity players are hungry for their chance to get on the field and keep St. Ansgar's winning tradition alive.
"This is about the 2021 Saints and all those guys that are going to start this year who maybe wouldn't have started last year," Hemann said. "I think they were behind them and learned a lot from them. The expectation is still the same."
Defensively, Isler led the team in tackles with 60.5 last season. Senior defensive back Bradley Hackenmiller, who led the team with four interceptions, will also be counted on this fall.
Clevenger knows there's a lot of work to do before the season opener at home against Osage on Aug. 27.
"We've had a pretty good run for the last several years," Clevenger said. "We've had a lot of very good football players come through here and leave and go on to do great things in their lives. We've had great kids step up.
"We're hopeful and confident that our kids can continue to do the things we ask, take care of the little things and we can continue that success this year."