John Sievert isn't your typical college football freshman.
Before this fall, the 27-year-old defensive end hadn't played in a competitive football game since 2011, when he helped the St. Ansgar football team win a state championship at the UNI-Dome and was named the game MVP.
But it's been almost 10 years between that moment and the start of training camp at Morningside University.
"That first week or two, my shoulders and my arms were more of a purple and yellow color," Sievert recalled. "I definitely needed to re-learn how to create that separation."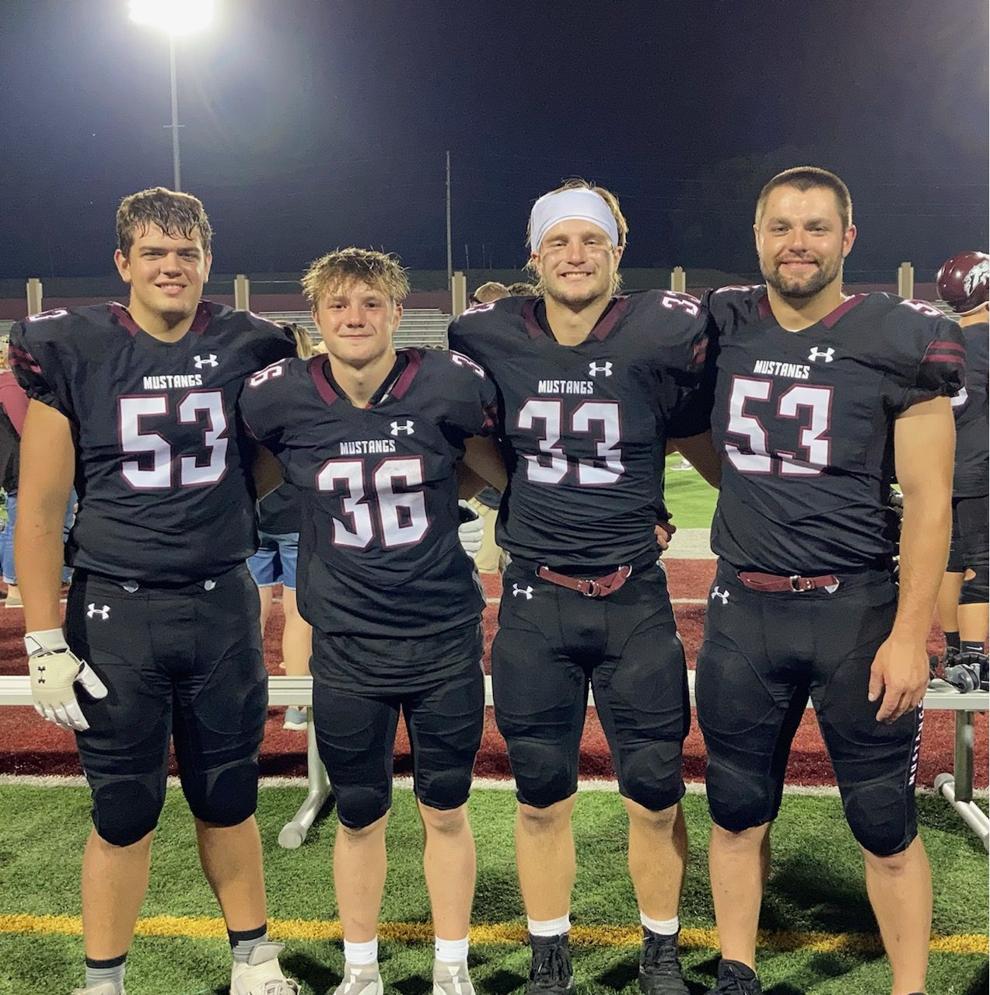 During his time away from the game, Sievert graduated from Iowa State University with a degree in engineering, worked in Minnesota, then Mason City, and watched his two younger brothers grow up and experience their own success at St. Ansgar.
Scott, a 2015 STA graduate, went on to play football at Central College, while Jack, a 2020 graduate, currently plays at Morningside University.
Eight years older than Jack, John is actually one year behind his younger brother in eligibility for the Mustangs.
But why did John, nearly a decade removed from playing his last football game, decide to step away from a full-time job and come back to play college football?
"It got to a point where I just figured why not? I'd hate to have regrets not trying," Sievert said. "Let's get it done."
In high school, Sievert was a three-year defensive starter, two-year offensive starter and an all-state player for the Saints. But he decided to hang up his cleats. At that point, he thought his best option was to chase a career in engineering at Iowa State.
After graduating in the fall of 2016, Sievert worked for Firestone for over three years. Then, he worked at Hosmer Toyota in Mason City as a Honda Tech for a short time.
"Over the past eight to 10 years, every time one of the brothers came home for holidays, I worked out with them, heard their stories and watched their games," Sievert said. "There was always that nagging feeling of, 'Hey, what if I had done it?'"
So, at 27 years old, Sievert filled out a recruiting questionnaire on Morningside football's website.
"The Morningside coaches reached out to me in April and asked me some questions," St. Ansgar head coach Drew Clevenger said. "They remembered him very well from recruiting him in high school. I said that I hadn't talked to John, but I said that they'd be a better team for having him."
So John trained all summer and spring to get back in football shape. Since training camp, he's slowly re-learned the game of football.
Some days at practice, he even gets to go against his younger brother. At the tight-end position, Jack plays on the opposite side of the ball than John.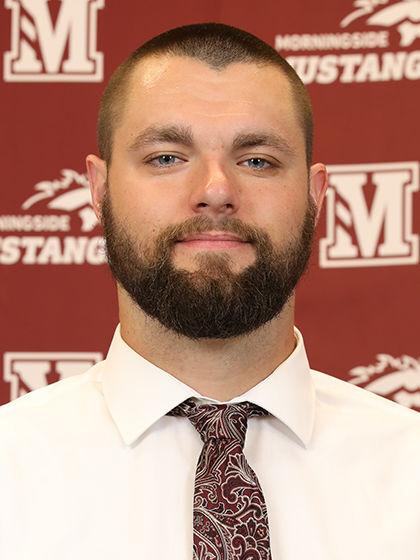 "He's grown a lot over the years," John said. "It's almost a little bit of a role-reversal, because he's been here. This is his second year and I'm a freshman. He's showing me a little bit of what needs to be done. He's took a little bit of a leadership role to help me get here."
In his second college stint, Sievert is actually majoring in graphic design. That's a little bit different than the engineering degree at Iowa State.
"I have a very high expectation to always move forward. Learn as much as you can," Sievert said. "Back in Italy, they had the renaissance man. You could do a little bit of everything. Always learning, always doing something different and always moving forward."
John Sievert, the renaissance man.
"You know, it's funny because I had that term in my head too," Clevenger said. "He's very thoughtful, highly intelligent, very well-spoken and has a lot of interests in this world."
"I knew the learning curve would be steep," Clevenger added. "But I certainly think that he has all the physical tools and mental makeup that he could certainly see time over there."