After nine long months, football season in the state of Iowa is finally back.
If this season is anything like last, this fall is going to be a fun ride for North Iowa teams.
It's no secret that there are some rivalries between North Iowa area schools. Week 1 showcases many of them.
Three different games will be played for county bragging rights.
In Mitchell County, the Class A St. Ansgar football team plays Class 2A Osage in St. Ansgar. The two teams have battled back and forth over the years for the L.R. Folk Memorial Trophy, with Osage holding a 13-10 series lead. However, St. Ansgar has won the past two contests, including a 35-12 win over the Green Devils last season.
"It's certainly been a competitive rivalry," St. Ansgar head coach Drew Clevenger said. "The traveling trophy makes it fun."
For the home Saints, the team will look to replace the production of graduated ball carriers Ryan Cole and Carter Salz. The Green Devils will look to slow down senior running back Lorne Isler and the Saints' smash-mouth style of offense.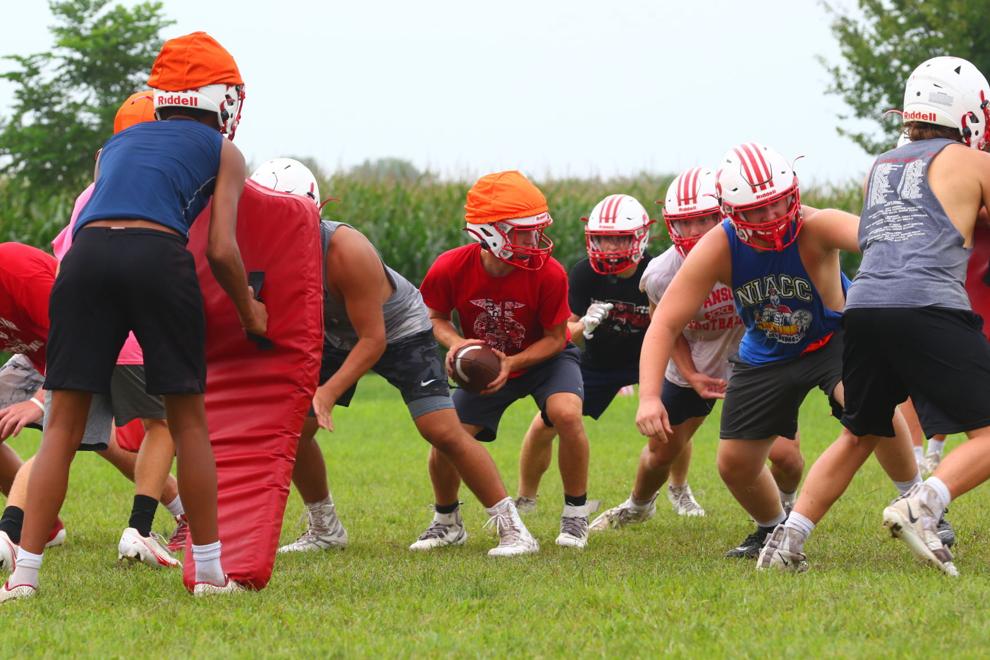 The Green Devils lost quarterback Colin Muller and play maker Spencer Mooberry to graduation. But senior Noah O'Malley and junior Brayden Onken will look to lead an offense that head coach Torian Wolf has high expectations for this fall.
But it starts with game one in one of the best rivalries in North Iowa. The L.R. Folk trophy hangs in the balance.
"It means something to our kids when we have it, as I'm sure it does to their kids when they have it," Clevenger said.
Class A West Hancock and Class 2A Garner-Hayfield-Ventura (GHV) square off for Hancock County bragging rights in Garner. The Cardinals managed to sneak out a 14-6 upset win over the Eagles to start the season off last year.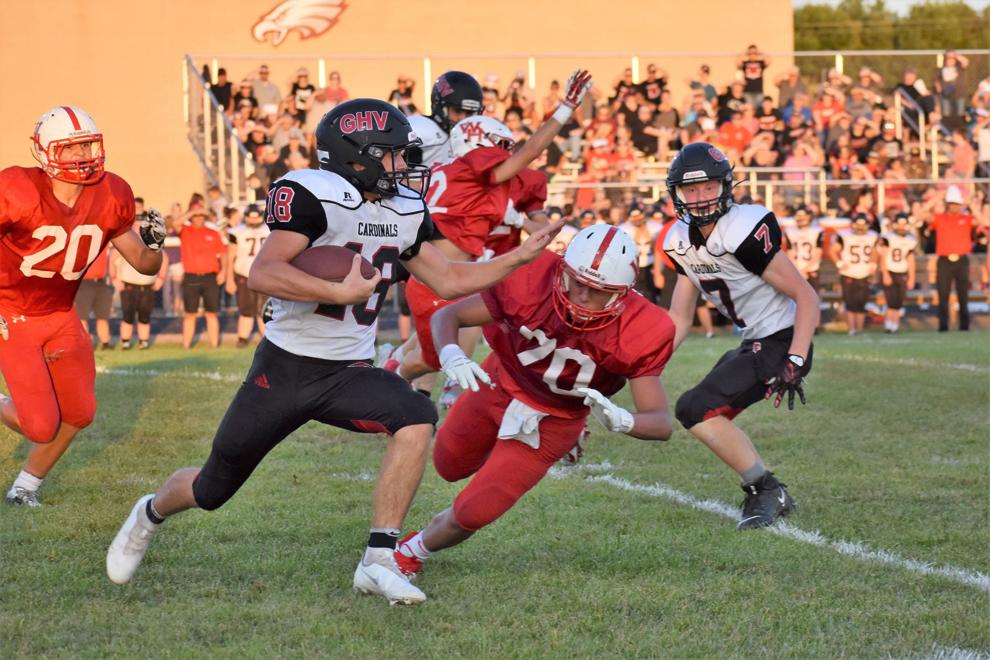 "I don't care what anybody says about Valley and Dowling," former GHV head coach Darrell Schumacher said. "In North Iowa, there are two teams that have the greatest rivalry. It's West Hancock and Garner-Hayfield-Ventura."
West Hancock, which fell one game short of the UNI-dome last year, will look to start its season differently this fall. Returning ball carrier Mathew Francis will spearhead the Eagles' rushing attack. Head coach Mark Sanger is eager to see how his offensive line, filled with new faces, will attack GHV's defense.
But new head coach Brandon Kammrad and his boys will be ready. Seniors Evan Sloan and Ben Furst, who both played in the road win over West Hancock last season, will lead on both the offensive and defensive sides of the ball.
The importance of the rivalry isn't lost among seniors at GHV.
"It's very important," GHV senior Jake Burress said. "It's always great to beat Britt."
Finally, the Mason City football team travels to take on Fort Dodge in a Class 4A, non-district match-up. The rivalry game wasn't played last season due to COVID-19. In 2019, the Dodgers earned a 65-0 win over the Mohawks.
However, this will be the first time John Lee, in his second year back as head coach, will lead the Mohawks in an effort to take down the Dodgers since 2009. That season, the Mohawks dropped a close 21-14 contest to the Dodgers.
Led by a talented group of returners that helped Mason City earn its first playoff victory since 2002 last season, the Mohawks have a confident buzz around the program that hasn't been felt in years.
"Our team, I would compare it to a volcano," senior Carter Thomas said. "Last year, we fizzed and then I feel like this fall, we're ready to erupt."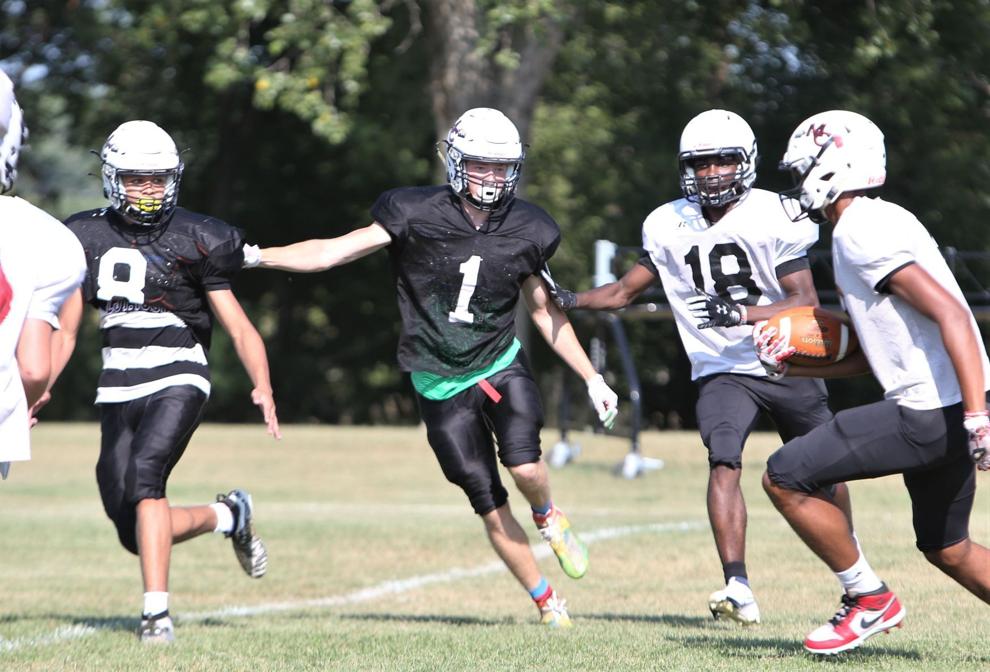 "I don't care what anybody says about Valley and Dowling, in North Iowa, there are two teams that have the greatest rivalry. It's West Hancock and Garner-Hayfield-Ventura."

– Former GHV head coach Darrell Schumacher