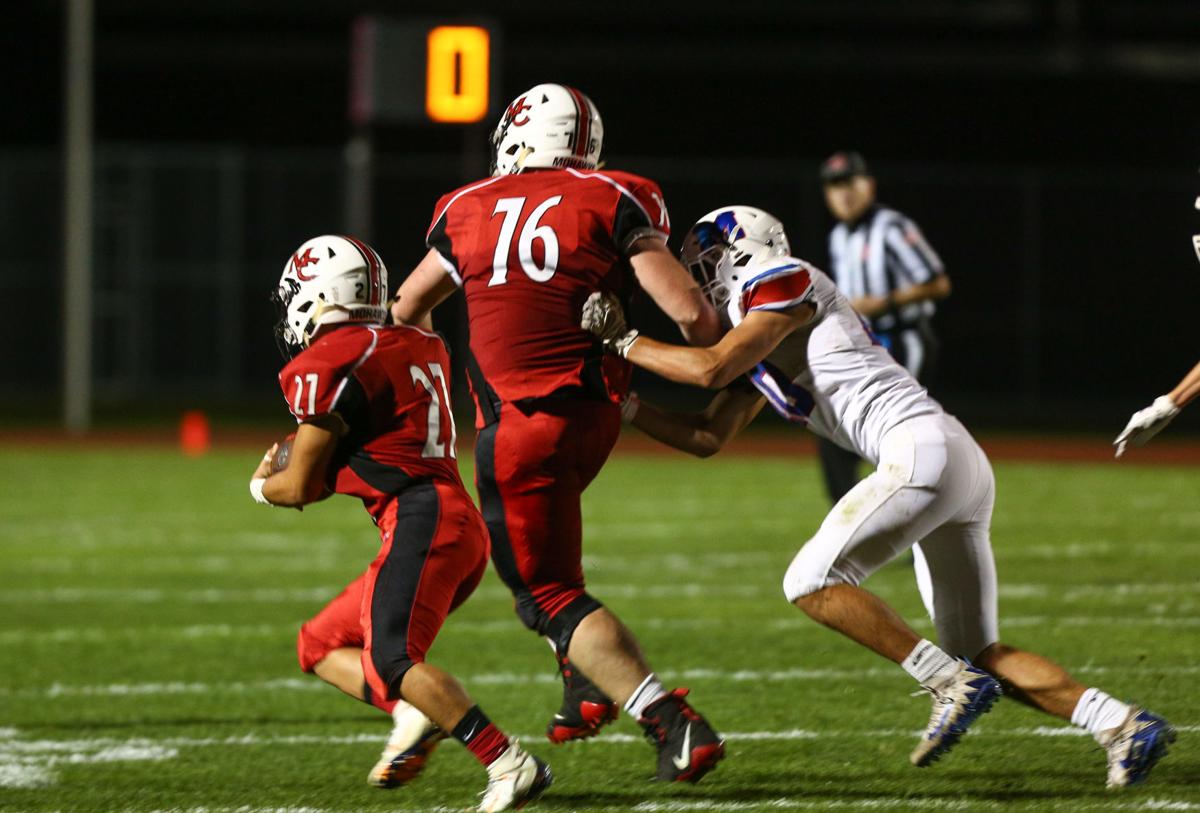 Three games, three losses.
On the surface, it looks as if the Mason City football team is just in the midst of yet another losing season. 
But the scores alone don't tell the whole story.
In 2018, the Mohawks lost all nine of their games, with the closest loss being a 15-point defeat to Ottumwa. In 2019, Mason City has lost its first three games by 65, 41 and 20 points. 
With the losses have come plenty of lessons for head coach Brandon Krusey's young team.
On Friday night, the Mohawks fell to Marshalltown by a 27-7 score, but the mood of the players and fans seemed happier than usual for a losing squad.
Though the team has not won a game in nearly two calendar years, the players and coaches seem to trust that a win isn't too far away. 
"Our kids played hard," Krusey said. "They didn't quit on us tonight, whatsoever, so I'm just happy we took a step in the right direction."
Quarterback James Jennings was one player who took such a step. After spending a lot of the first two games of the season being barraged by the opposing defensive line, he looked more composed in game number three.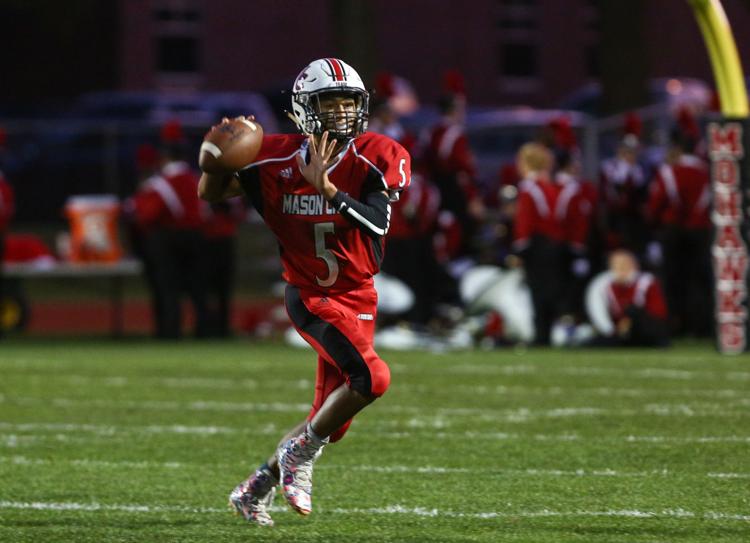 "I think he did a nice job," Krusey said. "We were using a lot of wideouts and putting a lot of pressure on him to be able to perform, but he'll continue to grow. It was an improvement from last week. He's more comfortable in the pocket, and our guys up front did a better job of protecting him as well."
Though the stats didn't leap out, as Jennings ran the ball 10 times for seven total yards and threw for just 52 yards, he didn't flee the pocket quite as early as in past games and better protection from the offensive line gave him time to go through his reads to the wide receivers. 
"I feel great," Jennings said. "I see a lot of improvements. There are lots of things that I need to improve on also, but I feel great."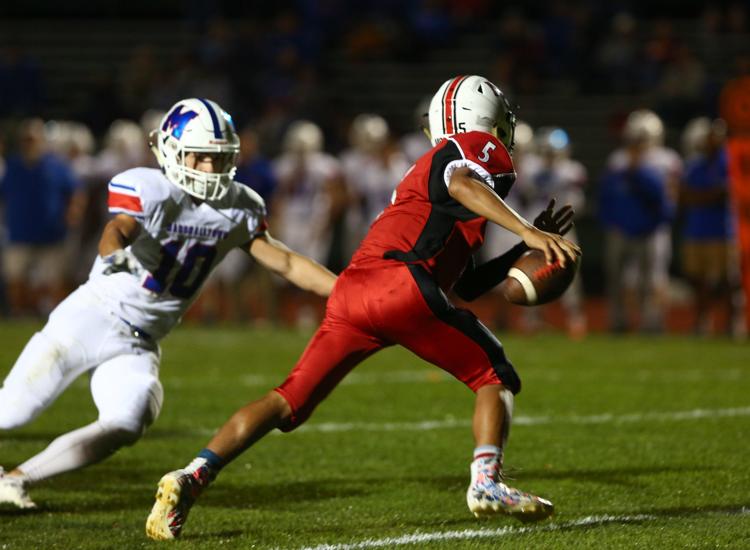 Key to Jennings' success is the performance of his offensive line. Less pressure on Jennings leads to fewer scrambles and fewer risky throws that could lead to interceptions.
The line is a very young group this year, with several players at new positions. The unit also misses the presence of junior Ben Pederson, who has been out with a knee injury. 
On Friday night, the team also lost senior J.D. Ward for a little while to an ankle sprain, though he later re-entered the game.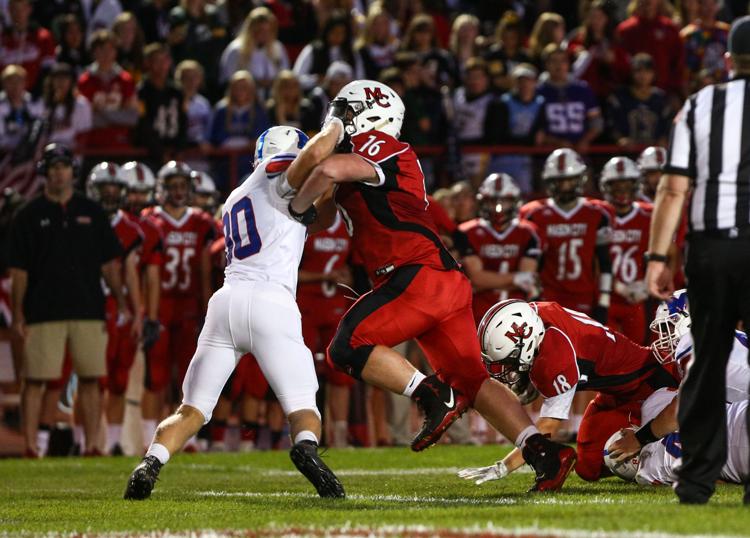 "They're getting better at communicating with each other," Krusey said. "Every week has been a new lineup of kids to injuries and stuff. We've been moving some people around. They did a good job there."
The defense has also begun to step up. After allowing 65 and 54 points in the first two weeks, Mason City held the Bobcats scoreless in the second half of Friday's game. The team held running back Kabba Pins to 75 yards of total offense, while Carson Beals finished with 90 yards from scrimmage. 
"Nikko Jones and Chris Keller did a job of setting an edge tonight," Krusey said. "That's the first time I've really seen any of our outside backers come up and make a play. I'm pleased with their efforts."
The Mohawks allowed two long passing touchdowns to Marshalltown receiver Carson Williams, of 31 and 21 yards, along with another 34-yard reception in the second quarter. But it seems to be one step at a time for Mason City. And holding the Bobcats scoreless after halftime was a good sign. 
"We've gotten better, 100 percent," junior Sebastian Brock said. "We haven't executed 100 percent, but there is always improvement no matter what in high school football. I do feel that 'better' would be the perfect word."
Mason City will have a tough challenge on its hands this week, as they travel to Clear Lake to take on the Lions, the state's No. 2 ranked team in Class 2A.
After the Lions though, the Mohawks road to a victory looks doable, as they will play Waukee, Indianola and Des Moines East, who have combined for just two wins this season.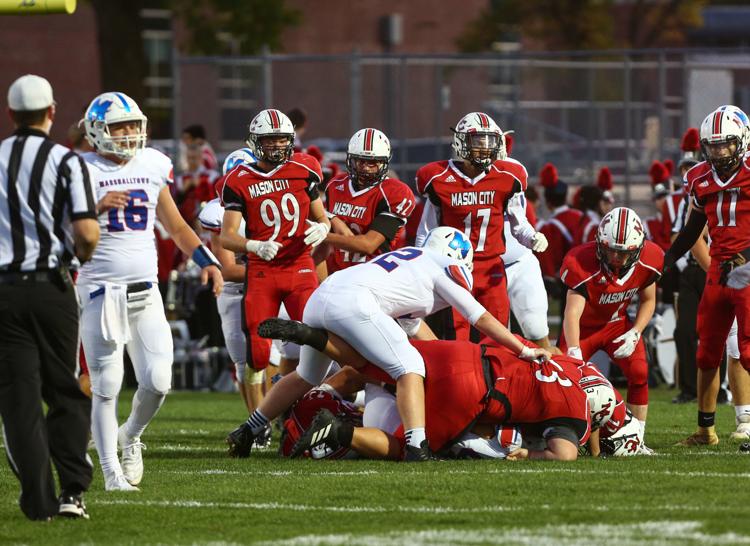 "Most of us have not had a varsity victory in quite some time," Brock said. "There is nothing to do but hope. Other than execute properly and do what we should be doing. There is no set time when we know its going to happen. 
"It's going to be extreme. It doesn't matter what team it is, it's going to be insane."
Get in the game with our Prep Sports Newsletter
Sent weekly directly to your inbox!