Throughout the 21 years of Jerry Shafrath's football coaching career at Hampton-Dumont, his main goal for the program was to develop his players into outstanding young men.
Although Shafrath had plenty of winning teams, wins and losses came secondary.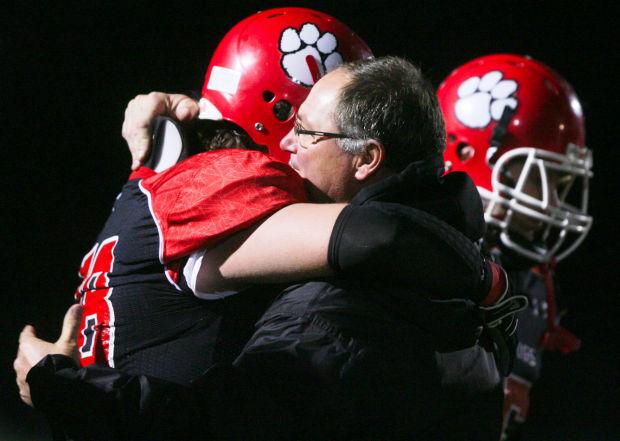 His work as the head coach of the Bulldogs was recently recognized. Shafrath received a call in February 2020 that he would be inducted into the Iowa Football Coaches Association Hall of Fame.
"It was kind of unbelievable to start with. I was kind of surprised," Shafrath said. "When it was over and I hung up, I just broke down and cried. I just thought, what an awesome thing – a lifetime achievement award. To think about what other coaches thought about me as a coach and our program here at Hampton-Dumont."
Shafrath spent 21 years as the head coach of the program and finished with a 115-128 overall record. The Bulldogs made the playoffs seven times in his tenure.
One of the highlights of his career includes taking the program to its second-ever playoff appearance in 1997. The last regular season game of the year to qualify for the postseason was won in the final seconds on a touchdown pass – something that Shafrath's teams didn't do very often.
"Just the atmosphere, it was always a special place here on Fridays because everybody got involved with the game during the day and at night," Shafrath said. "We were able to fill our stadium every night we played at home. I always thought that it was just awesome that we could do that."
The Bulldogs won three district championships and Shafrath was named district coach of the year five times. Hampton-Dumont won 28 straight regular season games during a stretch from 2005 to 2008. He retired from coaching in 2015.
For Shafrath, the wins and losses don't mean near as much as the respect from his peers.
"We won some games and lost some games, but I think they respected that our kids worked hard," Shafrath said. "We may not have been the most talented groups, but no matter what, our kids always played hard every night to the end."
Originally from Ohio, Shafrath played football at NIACC before becoming a coach at Corwith-Wesley Luverne (CWL). After four years, he moved to Illinois to coach for a couple years. Then, he moved to Cedar Falls to serve as an assistant coach under Pat Mitchell for four more years – before finally finding his home in Hampton in 1994.
The goal of the program – to turn boys into young men that could be leaders, committed fathers and outstanding community members – is something that Shafrath feels was met throughout his time in Hampton.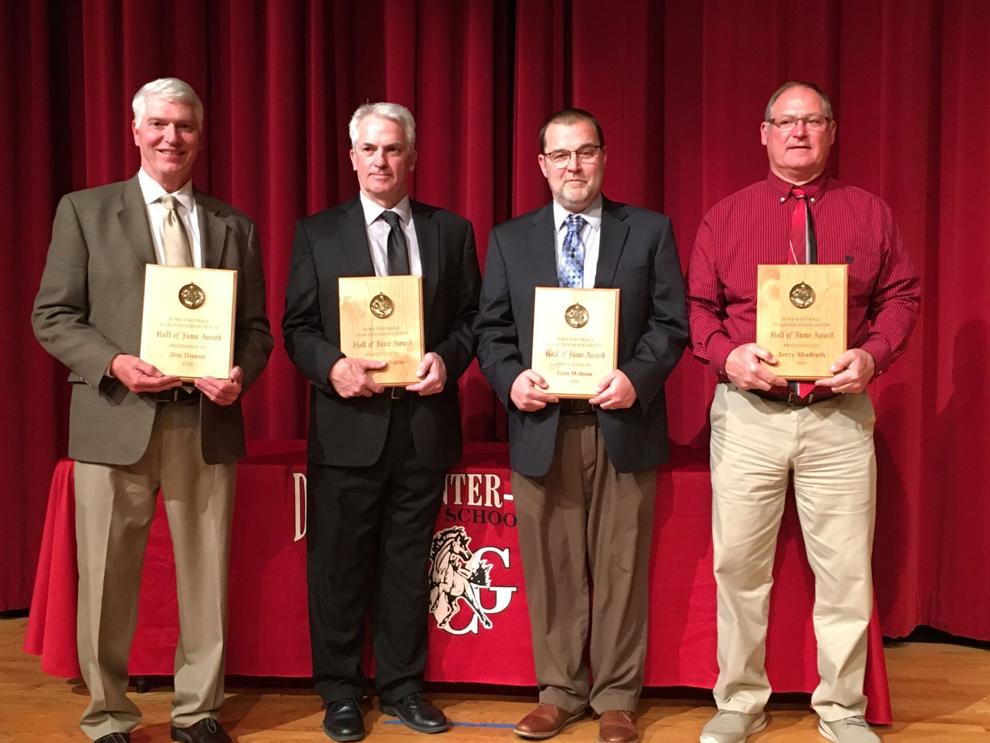 Shafrath was inducted into the IFCA Hall of Fame on April 18 alongside Grinnell coach Jim Dunne, Dowling Catholic coach Tom Wilson and Cedar Rapids, Xavier coach Duane Schulte.
"The IFCA Hall of Fame honor is one of the highest recognitions that a coach can receive," the IFCA website states. "It honors those coaches who excelled both on and off the field. Coaches who have impacted players, schools, communities and the game of football in Iowa."
According to Shafrath, to have his name etched into Iowa high school football history is one of the greatest honors of his life.