It's a good time to be Jaylen DeVries.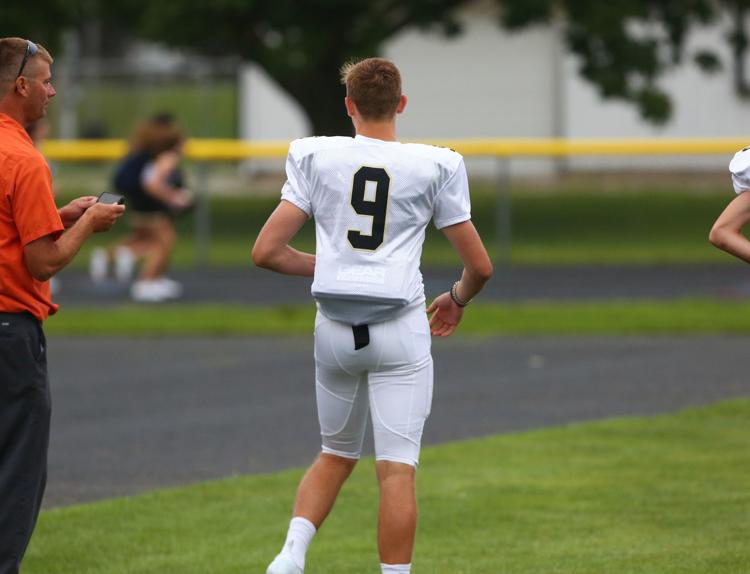 It's been a hectic and eventful couple of months for the Clear Lake senior quarterback. On July 26, the 2018 All-State quarterback committed to play football next season at Southern Illinois University. And in just over two weeks, DeVries will kick off his senior season. 
After last season, expectations are high for DeVries and the rest of the Lions. 
In 2018, DeVries threw for 22 touchdowns and no interceptions. He passed for 1,828 yards and 19.2 yards per completion. He also was the Lions' third-leading rusher with 273 yards.
But even with all of the expectations that have been heaped upon him this season, the senior QB said that he is approaching this year just like any other. 
"I wouldn't say it feels different," DeVries said. "There might be a little more sense of urgency because it's our last year, and our senior year. But we have the same goals and the same mindset going into the year."
For DeVries, finally committing to a college was a big weight off of his shoulders. Now that he knows he will be a Saluki, he can focus on this season. He wants to go out on top.
"It was a big weight," DeVries said. "It was definitely on my mind a lot. Now it's off my mind and I can totally focus on my senior season. They told me to just compete and win that state championship."
In 2018, the Lions finished 7-2 and barely missed out on a postseason spot. In the final three games, Clear Lake outscored its opponents 120-7. Being denied a postseason spot left a sour taste in the team's mouth. 
"It was a shame that we didn't get a chance to extend our season," head coach Jared DeVries said. "We were rounding into shape coming down the stretch. But that is the way it goes. This is a great group. A different group, but a great group of kids."
You have free articles remaining.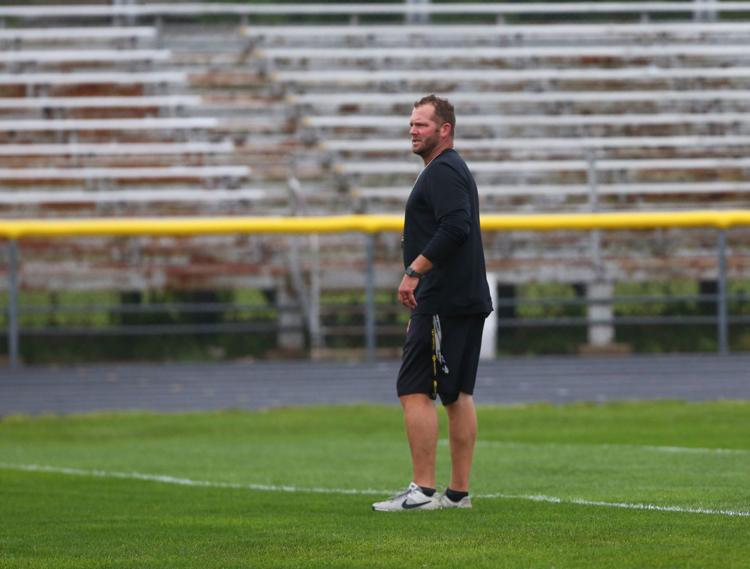 For coach DeVries, it is a fine balancing act having his son as the team's quarterback. He says that he makes sure that Jaylen gets no special treatment and is treated just as tough as any other player. 
While he is the man in charge, coach DeVries lets the quarterback coaches do the work in directing Jaylen. 
"I have the ability to kind of block that out. I realize that he is my son, but on the football field he is just another player," coach DeVries said. "Every group is special, all our seniors are special, and all are players are special, but he doesn't get treated any differently and it doesn't feel any different for me."
The team does have some holes to fill before its Aug. 30 opener against Osage. Gone from last season is leading receiver Drew Enke, who had 698 yards receiving. Gone also are leading tacklers Tate Storbeck and Chase Stuver, who combined for 68 tackles last season. 
For many football fans, the best part about training camp is watching to see which players fill in and become the stars of tomorrow. There is no shortage of big spots available for the Lions. 
"That's to be determined in fall camp. There has been a lot of guys that we threw in there," coach DeVries said. "There are plenty of balls to go around, and plenty of tackles to be had, so we'll see who ends up in those spots."
Even with those top performers gone, the Lions still expect to be in the mix for a state championship this season. 
"As a coach, and as players, we don't expect to lose a game," coach DeVries said. "I've never gone into a contest thinking that we're going to lose. The preparation is probably the most important. Winning and losing will take care of itself, if we focus on what we can focus on, and that is the play that we're in."