Mario Hoefer had experienced cramps three times early in Charles City's road game at New Hampton Friday night.
The experiences were not good ones.
So when the Comets' senior wide receiver/defensive back saw New Hampton junior Carter Steinlage go down with a cramp of his own in his leg during the fourth quarter, he didn't want to stand around and watch him struggle.
"I knew exactly how that felt," Hoefer said. "My first reaction was, 'Okay there's no trainers over here yet.' So I'm about to help stretch him out. I did that for a bit and waited for the trainers to come over."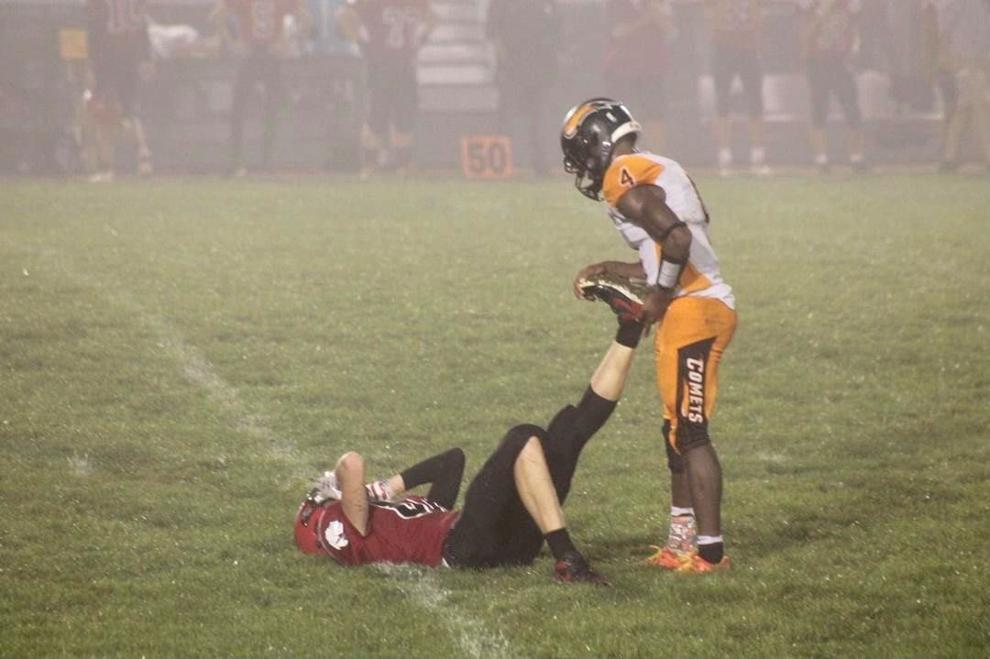 Locked in the middle of a one score football game at the time, some of his coaches called for Hoefer to head back to Charles City's sideline and wait for the trainers to get there.
But he wasn't going to do that.
"I'm not about to just leave him here," Hoefer said. "Because I know how it feels, especially when nobody's stretching you out."
When Charles City head coach Bryan Bjorklund realized that Hoefer was the one player missing during the Comets' huddle, he was surprised.
Then, when he found out that Hoefer was helping another player, he realized he could fill in his senior leader before the next play.
"Mario is a pretty sharp player and a pretty smart guy," Bjorklund said. "He has lots of playing experience. I knew whatever we adjusted, all he needed was one sentence or one quick line of feedback and he would do what was asked of him"
The Comets went on to earn a 14-8 win over New Hampton, and their second straight victory of the season, which is a major turnaround from the program's winless season in 2020.
What Hoefer didn't know was that his moment of sportsmanship was about to become the next Friday night high school football viral photo.
A Charles City parent snapped a picture of Hoefer stretching out his opponent and shared it with WHO's Keith Murphy, who posted it on his professional Facebook page.
Currently, the post has over 17,000 likes and nearly 750 shares.
"I did not expect any reaction," Hoefer said. "I saw the photo and I was like, 'Oh yeah, that's pretty cool.' But I wasn't expecting it to blow up the way it did."
Hoefer says many people have reached out to him and shown appreciation for his display of sportsmanship.
Since the game, he's messaged back-and-forth with Steinlage, the New Hampton player that experienced cramps, about the photo and the viral Facebook post. 
"That's what's unique about athletics today," Bjorklund said. "In about 10 years, it's changed from you don't know anything besides their name of your rival town's athlete. But with social media and AAU stuff, you get to know guys. It's unique."
Hoefer leads the Charles City football team with 167 yards and three touchdown catches through the first two games this season.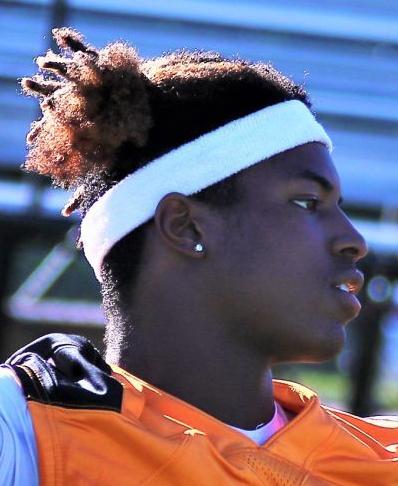 While his impact can be felt on the field for the program, Hoefer's display of sportsmanship may make just as much of an impact off it.
"People see true sincerity and that's what he was doing there," Bjorklund said. "He's just a good dude and that's what was coming out. That's one reason I think it's blowing up too."
"It looks natural and pure, and that's what it was."