BUFFALO CENTER – There is a simple difference between this season's North Iowa football team and the Bison of years past. 
When Brad Kemnitz and Dan Frerichs took over the North Iowa football program this past offseason, the team was in rough shape. In 2018, the Bison won only one ballgame. In 2017, the team went winless. In 2016, they again won only one game.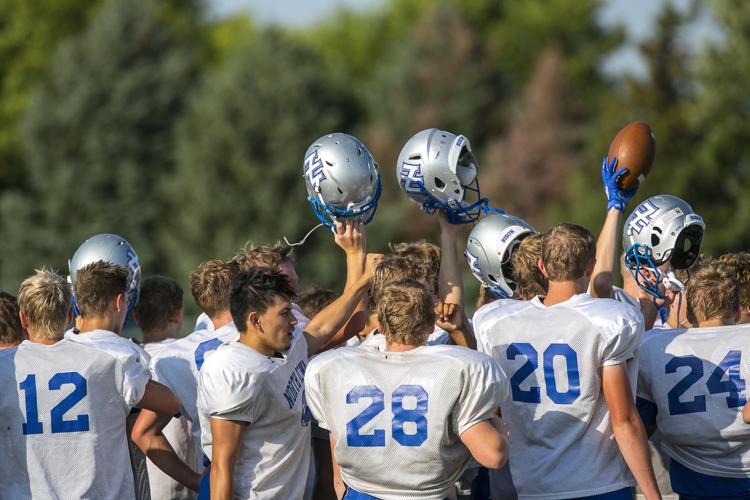 With just two total wins in the past three seasons and no winning records since 2013, Kemnitz and Frerichs, who serve as co-head coaches, knew that they were going to need to make some changes. 
The first thing they needed? Players who want to take charge. 
"Leadership is what we've been lacking," Kemnitz said. "These kids were afraid to be a leader, and that is what we are really trying to get. That's been lacking. Everyone just kind of sits back and waits for another guy to step up."
One player who has already begun to fill that role is quarterback Hunter Meinders. The senior signal-caller has been the starter since 2017 and has played  through the lean years of Bison football. This year, more kids have turned out for the team and there is more excitement in the air.
"We're all super close, from the seniors to the freshman," Meinders said. "We all get along, rarely fight, and if we do it's just about something that happened on the field. We get over it, and we get onto the next play. We're getting better and working hard as a family."
One big difference in 2019 is the playbook. Frerichs and Kemnitz instituted  brand new offensive and defensive schemes this season. They plan to pass more than the Bison did in 2018, and try to tailor their offensive game-plans to the players that they have.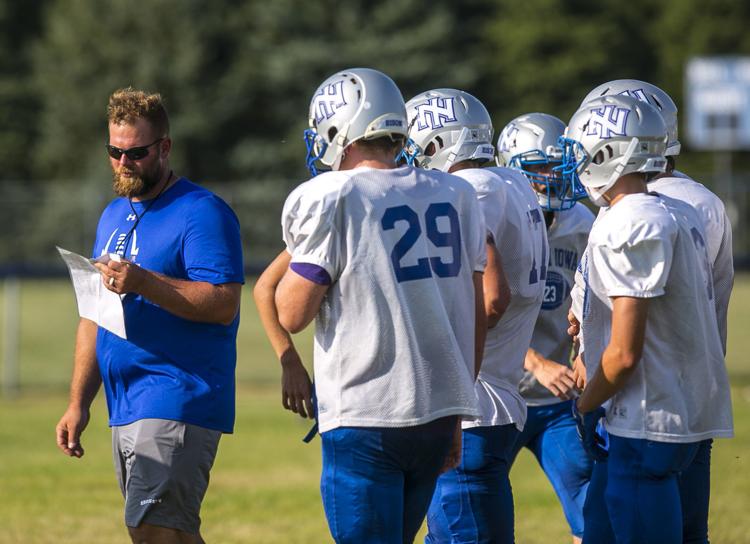 "Each year is going to be different, you've got to change your offense to what kind of players you have," Kemnitz said. "We've got a couple fast kids, so we've got them out wide. That is what we're really trying to push offensively. We've got a couple young kids out there, freshman. They've got the speed and we want to try to get them the ball."
The players seem to appreciate the simplicity of the new system. The team is running just a few basic formations and slowly building up its confidence as it adjusts to the new coaching staff. 
They've been very clear with everything," Meinders said. "The last couple of years, we've had confusions with plays, and this year, it has been 'this is what we're doing, this is how to do it, now go do it'. That has been great for me, because I know what I have to do."
You have free articles remaining.
For the coaches, the co-head coaches system seems to work well. 
"One guy kind of runs the offense, and one guy kind of runs the defense," Frerichs said. "From there, we still help each other out with what I might see offensively that he might not be catching, or what I'm not catching defensively that he is seeing. It seems to work out pretty good."
Things got off to a decent start this season. In the home opener on Aug. 23, North Iowa beat West Bend-Mallard 34-30 score. It was an encouraging sign for the players, especially the older ones that have seen the program through the tough past few seasons.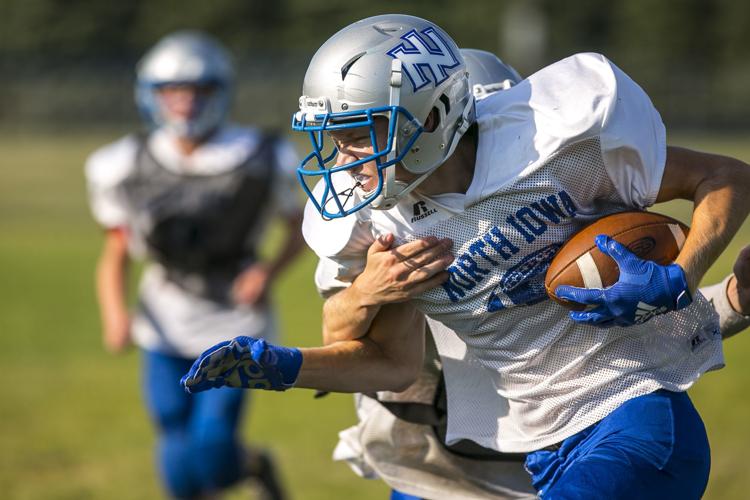 "One thing I noticed at our first game, there was a crowd," junior linebacker Tyler Murray said.  "I didn't expect a crowd to be there. Last year, we weren't getting anything. This year, I think the new coaching staff and everyone is kind of fired up behind us. We came out and we had a crowd."
Murray has led the team in tackles each of the past two seasons and hopes to do so again. For him, it has become evident that this year's squad wants to work. Rather than the usual seven or eight players who would participate in the offseason lifting program, now nearly the whole team is there.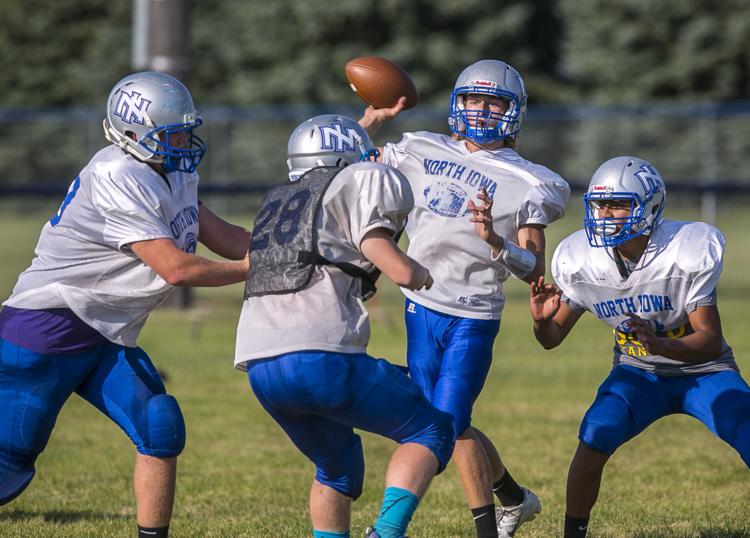 After all the losing he has seen, Murray has high hopes for the program. He is realistic about this season, but by his senior year, he wants to be fighting for a playoff spot. 
"All the losing puts a chip on your shoulder," Murray said. "Even if we get five or six this season, that'll be good. You've got to be real. Nobody is expecting a district title. You've got to set your goals achievable, and it's nice to get that first win of the year.
We set the tone for the season, and we know what we've got to do now."
North Iowa – 1-1 after a loss Friday at Harris-Lake Park – will play on Friday, at Tripoli.