After a mostly successful summer baseball season, the Iowa High School Athletic Association is trying its hand in creating a safe environment …
In a year filled with uncertainty and chaos across the world, John Lee hopes to bring some stability back to Mason City. 
Don't spit, cover up, social distance, and sanitize constantly. 
The regular season has been trimmed by two weeks. The postseason has been expanded by two rounds.
The Iowa High School Athletic Association on Friday announced a series of changes to the 2020 football schedule, as the organization tries to …
For each of the past 51 summers, Jim Brackey has been a constant presence on the sports fields of North Iowa. 
Two decades after finishing his time as a University of Iowa football star, Clear Lake head football coach Jared DeVries is up for college foo…
For better or for worse, West Hancock senior Tate Hagen had an unforgettable senior year. 
In 1965, the Mason City football team knew that it was now or never.
Two area football players will play in 2020 as preferred walk-ons for the University of Iowa. 
There are certain names that are synonymous with the schools at which they taught or coached for decades. Bob Hilmer at Forest City. Bob Sange…
After 10 years away, a familiar presence will walk the sidelines at Mohawk Stadium this fall.
No matter what sport he tried, Dick Adams dominated the competition.
For Mason City football fans looking for a return to the program's glory days, Saturday was a good day. 
For Tracy Johnson, his new job is a bit like coming home. 
It looks like the Mason City athletic program has found its new face. 
Let's face, you're bored. If you are reading this article, it probably means that you have at least a passing interest in sports, and right no…
Out of the darkness, light. 
There is a new face at the head of the Osage football program and it's a familiar one for North Iowa football fans.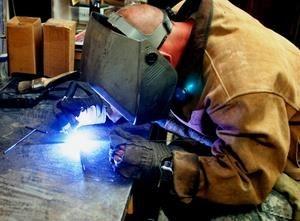 J & J Machining, Welding & Fabricating
Editor's note: This is the first of a monthly column by sports reporter Shane Lantz.
North Iowa sports have provided a lot of exciting and dramatic moments over the past year, leaving us all with plenty of memories that we can …
Iowa high school sports fans looking for something to occupy their bored and idle minds got a gift on Thursday as the IHSAA released the 2020 …
For the second straight offseason, Mason City High School will need to hire a new head football coach. 
For Tate Hagen, the accolades just keep on coming. 
Since 2014, the Mason City Athletic Hall of Fame has honored some of the best athletes in program history.
Following a season where he rushed for over 1,400 yards and caught 708 more through the air, Algona football star Wyatt Wegener finally decide…