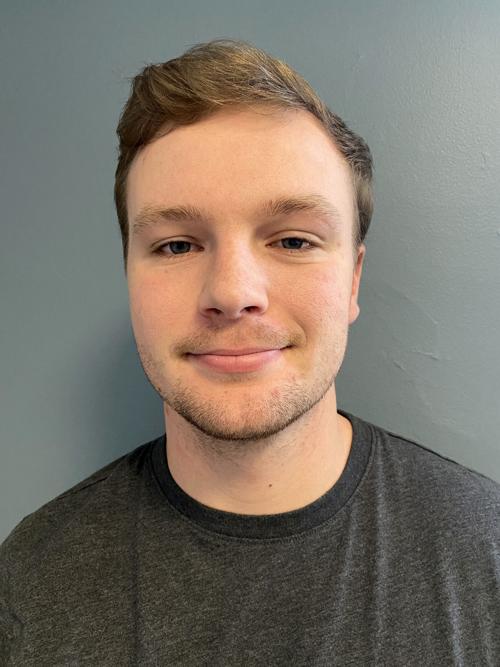 Do what you love, and love what you do.
Okay, maybe that's a bit of a cliché.
But ever since I was little, all I ever wanted to do was tell stories – specifically in sports.
Every time a new Sports Illustrated for Kids would show up in the mailbox when I was a kid living in central Iowa, it was like Christmas morning for me. I used to read it front to back religiously every week it arrived, cutting out the mini-posters of the athletes whose story I just read and hanging them up in my room.
I loved reading about sports.
The ups and downs of an athlete, comeback stories or tales of champions and the hard work and sacrifices that athlete made to get there. Whatever it was, I couldn't get enough of it.
In high school and college, I worked diligently to turn my passion for reading stories into writing them. I worked as a sports editor for two years in high school, then went on to become sports editor and eventually editor-in-chief for the student newspaper at Simpson College.
Since graduation from college in May, I've been working at the Globe Gazette for 10 months now. Nine of them, I spent splitting my time between an education beat and a sports beat. A love of telling stories, and a willingness to learn, can always translate well to whatever you do at a newspaper, whether it's sports or news.
It was a fun challenge covering education – one that undoubtedly taught me lessons that I'll use throughout the rest of my career.
Administrators, educators and staff members that I met in the education system here in North Iowa are passionate about their work. To give some examples, the Mason City district approved a new fieldhouse and natatorium addition and began construction all within the same school year.
Educators all across North Iowa have been leaders in their community, constantly adjusting to new guidance from the CDC and local public health to do the best they could to make the right decisions in order to keep their kids safe.
In fact, Cerro Gordo Public Health Director Brian Hanft told me that schools are one of the safest places kids can be. That's a testament to the passion that educators have shown towards keeping students' health in mind all year.
If there's one thing I learned during my time covering education, it's that educators bring an unmatched desire to do the right thing and lead by example for their students.
Educators do what they love, and their passion shows.
So now that I've moved off the education beat and into a full-time role covering sports, I'm ready to take what I learned covering education and bring my own passion to my profession: telling sports stories to you, North Iowa.
Only now, it's in a much larger capacity.
The transition to full-time sports writing couldn't have come at a better time. Spring sports have just gotten underway. Since March 15, we've worked to bring our readers close to 20 spring sports previews, all while peppering in feature stories and other things that hopefully peak your interest.
I know that North Iowa has plenty of sports stories to tell. And you, our reader, are ready for even more coverage of the athletes in the area.
Luckily, my work will double.
We're adding another sportswriter, Zach Martin, into the mix starting this week. I know I can speak for him and my editors by saying that we can't wait to continue to grow our coverage of this amazing area of the state.
There are 16 schools in our coverage area that have stories waiting to be told. It's our job to find them.
I'm incredibly passionate about telling these stories. Whether it's a fun story about one team's tradition, the comeback story that would eventually lead to a state title or the tale of a coach whose life changed significantly, I hope my passion reflects in my work.
I'm doing what I love, and loving what I do.
If only the kid who read Sports Illustrated for Kids could see me now.