At the beginning of the softball and baseball postseason, I heard a comment that has since stuck with me throughout the entirety of the playoffs.
Hampton-Dumont-CAL head softball coach Kelsey Enslin talked to me after her team's 12-2 win over Clear Lake in the Class 3A regional semifinal win on July 9.
"We always say the game doesn't know who is supposed to win," Enslin said about the Bulldogs' upcoming game against second-ranked Mount Vernon.
The Bulldogs went on to lose to the eventual state runner-up Mustangs, but that saying has stuck with me.
The game doesn't know who is supposed to win.
The saying, first spoken by legendary UCLA player-turned-coach Sue Enquist, basically means anything can happen during competition. Even if one team is a heavy favorite, there's a reason why they actually play the game. There's no such thing as a sure thing in sports.
And let's be honest. Everyone loves a good underdog story.
The Miracle on Ice in 1980. Kurt Warner's ascent from Hy-Vee grocery bagger to NFL Hall-of-Famer. Jimmy Valvano and the NC State Wolfpack in 1983.
You can think of more off the top of your head, I know it.
And while those stories continue to receive international attention, and will forever be engraved in the history books, the small scale, small-town underdog stories are just as important to their communities as any of them.
That's why I love what I do.
During the baseball postseason, I got to see a few of those underdog, comeback stories unfold.
Coming into July 17's Class 1A, District 3 final, the Northwood-Kensett baseball team had just managed to squeak by North Iowa, 10-9, in the first round and beat Rockford, 8-5, in the second round of the playoffs.
The Vikings, whose record wasn't even above .500, were looking to do the unthinkable – end top-ranked Newman Catholic's Iowa High School state record 13 year streak of state tournament appearances.
Not very many people gave them a chance. And to be honest, I didn't think they had much of a shot, either. Then Cade Hengesteg ripped a grand slam in the third inning to put the Vikings up, 5-0.
When I tell you my jaw dropped, I'm not kidding.
Northwood-Kensett played a perfect game and went on to score the upset 8-3 win over the Knights to put an end to the historic run that Newman Catholic had gone on.
The game doesn't know who is supposed to win.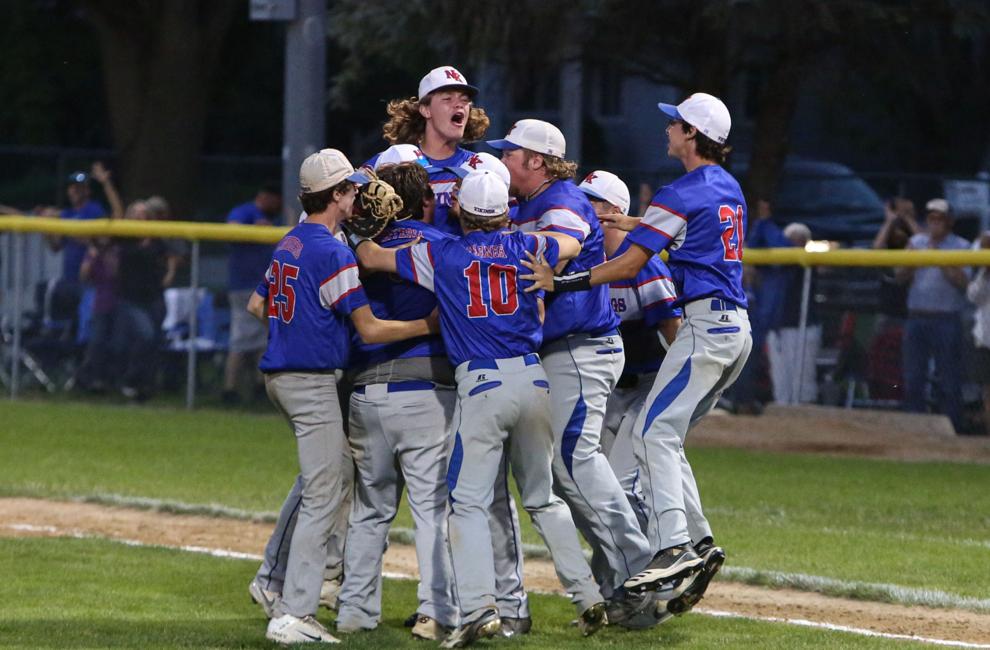 Down 5-0 at Southeast Polk after five low-energy innings on July 19, the Mason City baseball team needed some type of spark if it were to advance to the substate final against Dowling Catholic the following round.
The Rams had played against tough Des Moines competition all summer long and had the higher seeding in the bracket. Things weren't looking good for the Mohawks.
Mason City responded by going on a rally that won't soon be forgotten.
With two outs already recorded, Kaden Tyler hit a two RBI single, Carter Thomas scored two runners on an infield hit and Alex Gold crushed a three run home run over the right field fence, which would ultimately lead to a 7-5 comeback win.
The game doesn't know who is supposed to win.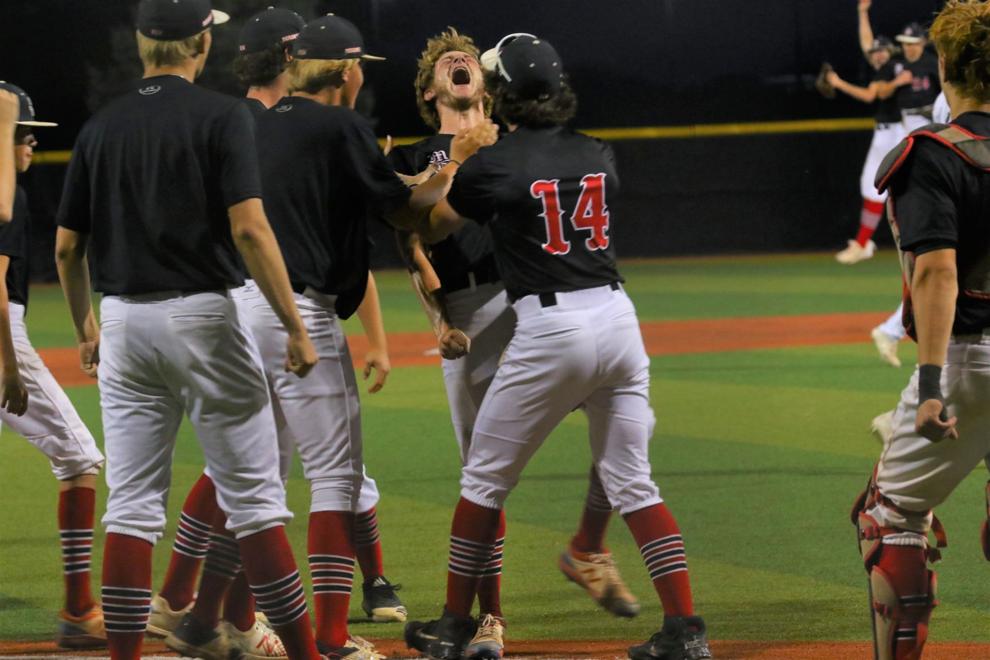 Both the Vikings and the Mohawks fell one victory short of the state tournament, but their stories were some of the best that we've had at the Globe all summer, as far as site views and online engagement.
Yes, I know there will be some Newman Catholic fans that may disagree with my sentiment. However, I've chatted with a few of them, along with head coach Alex Bohl, about how you've just got to tip your cap to the Vikings.
Just like the Miracle on Ice, people love a good small-town underdog story.
To the Mason City and Northwood-Kensett communities, wins like the ones they experienced in the postseason mean something. Thirty years from now, the players on the teams probably won't remember their season record or what their batting averages were.
I know I'm already starting to forget that type of stuff, and I graduated from high school only five years ago.
However, the guys from Northwood-Kensett will remember the moment they took down the top program in the state. The guys from Mason City will remember watching Gold's home run sail over the fence at Southeast Polk to cap off the comeback.
And I'll remember it, too.
Because everyone loves a good underdog story.