Braden Petree is not the most vocal of leaders. 
He is quiet, and smiles sheepishly when approached for an interview. But this season, he is the unquestioned heart and soul of the Newman Catholic cross country team.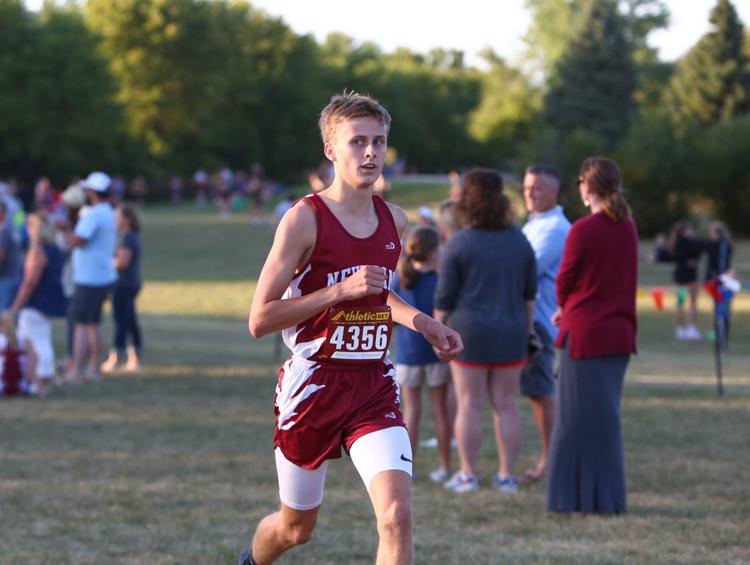 A season ago, the Knights made it back to the state meet for the first time since 2005. Six seniors, along with the then-junior Petree, ran at the meet. Now, Petree is the only one remaining from that meet, and stands as the only senior on the Knights' varsity squad. 
With all of those seniors, Petree never felt like he had to take charge. As the one runner left from that group, his role has changed this season, into a person that the rest of the team looks to for direction. He admits that it make him nervous to be looked to for leadership, but he is coming around to it. 
"It doesn't fit my personality style, but I'm getting used to it," Petree said. "We're only the second meet into the season. I think I'll do fine. They all know me, so they understand."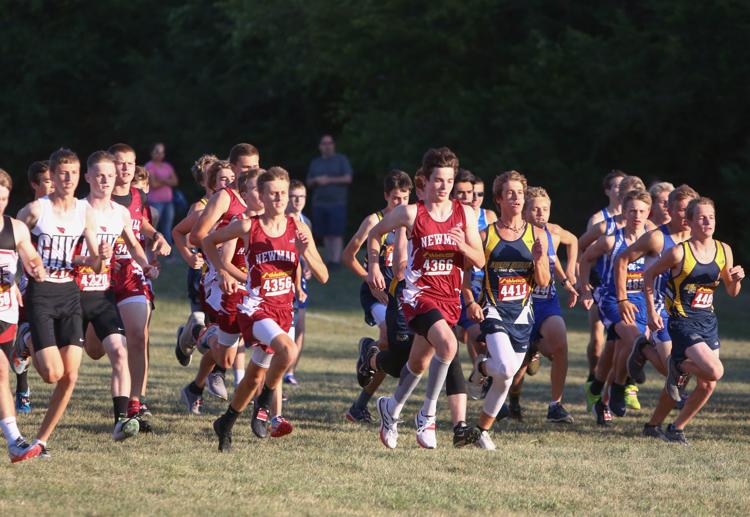 Before races, Petree will lead the team prayer. At practices, he gets to decide where the team will run. The younger runners look to him for advice during races, as he has become quite familiar with the area's courses in his four years on the varsity squad. 
"Last year, he was our number four runner, in the middle of a very strong group senior group, with six kids, for two years in a row," head coach Mike Schutt said. "This year, he is our leader, and he is going to be our number one runner every meet. He is leading us at every workout we run, and he has taken it on pretty well."
Petree's experience is invaluable to the Knights' young squad. Schutt didn't have to ask his senior runner to take charge of the team when last year's seniors graduated. Though he is quiet, Petree seems to lead through his performance on the course.
"He knows what needs to be done when it needs to be done at a meet," Schutt said. "He doesn't say a lot, but they're going to follow him because he has been a varsity runner for four years. They're going to listen to him, and do what he does."
After last season's successes, Petree's main goal is to keep the team's performance at a high level and get back to state, both as a team and as an individual. His freshman and sophomore years, the team barely missed out on qualifying for state, so competing at the biggest meet of the year was a bit overwhelming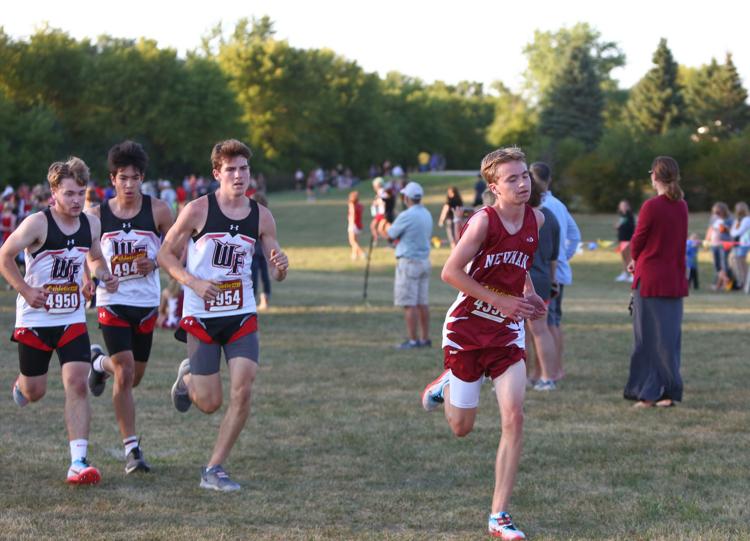 "I've never run with that amount of spectators," Petree said. "It was crazy, the people are sprinting to watch you. I'd always been a spectator, but I've never ran it. There is less pressure on your shoulders at state than there are at districts, at least for our team.
"We just wanted to get to state. Once you get there, it feels great, and you're just glad to be there."
Schutt is not the only person who expects Petree to step up this season. And though his coach calls him the team's leader, Petree doesn't feel that Schutt is asking too much.
"He just wants us to try our best, and not worry about trying to be as good as we were last year," Petree said. "Maybe we meet that standard, but he wants me to take charge and be a leader. My mom told me that she wants me to try to be the leader, because they are all gone, and I've always been a follower."
Get in the game with our Prep Sports Newsletter
Sent weekly directly to your inbox!