Don't spit, cover up, social distance, and sanitize constantly. 
For Tracy Johnson, his new job is a bit like coming home. 
St. Ansgar runner Riley Witt crossed the finish line at Saturday's state cross country meet exhausted.
The state cross country meet took place under a beautiful blue sky on Saturday, with several area runners putting up solid finishes, and sever…
At the beginning of the season, the Newman Catholic cross country team knew that 2019 was going to be a year of change. 
Photos from the Top of Iowa Conference Cross Country meet at North Iowa Area Community College in Mason City on Thursday. 
The West Fork boys and girls varsity cross country teams both won the Garner-Hayfield-Ventura Cross Country Invitational on Monday at Garner G…
Christian Rodriguez paced the Mason City boys cross country team, winning the Mohawk Invitational on Thursday at North Iowa Area Community Col…
The NIACC men's and women's cross country teams both came in ranked 10th in the initial  USTFCCCA NJCAA Division I poll on Wednesday, followin…
Braden Petree is not the most vocal of leaders. 
Hannah Thomas has been a fixture for the Mason City High School running programs since her freshman year.
FORT DODGE | Newman Catholic senior Isaac Fettkether experienced the state cross country meet by himself a year ago, and though he was happy w…
FORT DODGE | It's a few moments in time Reece Smith will never forget, and a lot of that is due to his past.
Algona's Engen, Lake Mills' Rygh grab 10th-place finishes
GHV's Christians medals in Class 2A
Several cross country teams were scattered across the state Thursday, as individuals and teams looked to qualify for the state championships a…
Photos from the state qualifying cross country meet at GHV on Thursday. GHV's Abby Christian, Reece Smith and Jake Hejlik advance to the state…
MASON CITY | Newman Catholic's boys and girls cross country teams placed first at the Top of Iowa Conference Meet, which was held at North Iow…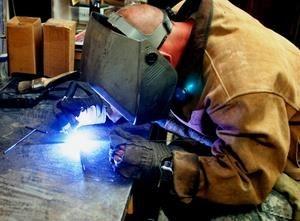 J & J Machining, Welding & Fabricating
MASON CITY | North Iowa Community College hosted a bevy of area schools Tuesday for the Mason City Mohawk Invitational.
Photos from the Mason City Cross Country Invitational Tuesday at North Iowa Area Community College in Mason City.
OSAGE | The Saints competed in Osage on Tuesday, getting high-quality finishes from a pair of runners. Addy Carlson placed third to lead the g…
OSAGE | Osage's varsity team took fourth place during their home meet Tuesday. Makayla Mostek, a junior, took 15th and received a medal. She w…
OSAGE | Riceville didn't place during the Osage Invitational on Tuesday, but coach Bryce Conway was pleased with the performance, which was th…
DECORAH | The Osage boys cross country team competed at Luther College on Sept. 8. The course is described as difficult with a large hill at t…