Coming into Thursday night's game at Hampton-Dumont-CAL, the Clear Lake girls basketball team was feeling pretty good. After winning its last three ball games by 21, seven, and 21 points, the Lions moved up one spot in the IGHSAU rankings to No. 4 in Class 3A. 
In a crucial road battle, Clear Lake showed why it is so highly regarded, beating the previously unbeaten Bulldogs, 59-44. 
Things started off bumpy for the Lions as a series of 3-pointers from Hampton-Dumont sophomore Avery Hanson gave the Bulldogs an 18-14 second quarter lead. But a few minutes before halftime, Clear Lake junior Chelsea Holck hit a 3-pointer to put the Lions up, 20-19, and the team never looked back.
Holck scored 11 points in the second, and by halftime the Lions had pulled ahead, 31-22. She wound up with a game-high 20 points.
In the fourth quarter, the Lions went on a 9-0 run to go up 45-27, and seemingly put the game out of reach. But the Bulldogs answered back with a run of their own, scoring 10 unanswered points to shorten the deficit to 11, with every point bringing louder applause and cheers from Hampton-Dumont's rowdy student section. 
Midway through the quarter, Clear Lake head coach Bart Smith was ejected after protesting a missed foul call, one in a series of disputed decisions from the referee crew. After one particular call, Smith expressed his displeasure to the official, and was given a technical foul. Once he continued to protest, Smith was ejected, leaving assistant coach Emily Hill to coach the rest of the game. 
"We've been coaching together for nine years," Hill said after the game. " I kind of know how he thinks, and the things he wants to do at the end of the game. I know he likes to keep attacking, so we just had to keep playing that game at the end."
For Hill, having a star player and leader like Sara Faber made coaching the end of the game fairly easy. Faber has been a leader of the squad for each of the past four seasons, and with two state tournament runs under her belt, she is no stranger to taking charge in high-pressure situations. 
You have free articles remaining.
"She's started varsity for four years, so she knows the system," Hill said. "She knows what (Smith) wants, and its nice that we have many players that can step up when we need a big basket."
Faber is having yet another spectacular season, with over 200 points, by far the most on the team. In the middle of her final season at Clear Lake, Faber is trying to soak in every last minute with her teammates.
"Right now, it's kind of sad," Faber said. "But at the same time, we all know what we really want, and everyone knows that. They're willing to go the extra mile for it."
After the ejection, the Bulldogs made three free throws to pull within 10 points, at 47-37. Soon after, Holck made another three to put the Lions up, 51-37. In the end, the clock ran down, and the buzzer sounded, as the Lions handed Hampton-Dumont-CAL its first loss of the season. 
After the game, Smith was apologetic for his actions that led to the ejection, but was still plenty happy about his squad's decisive victory. 
"It was really good," Smith said. "We kind of had a slow start again, … I want to see that get a little bit better, but we withstood it. Down here in Hampton they like to play a little rough, and we handled that well."
With the career she has had at Clear Lake, Faber will go on to play college basketball at either Wartburg or Simpson College. Before that happens though, she and her teammates want to end their season with a win, and a title. Having been to Wells Fargo Arena in 2018 and 2017, the Lions know what it takes to get there. 
""We all have had a feel for it before," Faber said. "We want to feel that again."
With the win, Clear Lake improved to 11-1 on the season, and took the lead in the North Central Conference. Their next game will come on Tuesday at Clarion-Goldfield-Dows. Hampton-Dumont fell to 11-1, and will play a home game on Saturday against Waverly-Shell Rock. 
GBBall Clear Lake vs. Hampton 1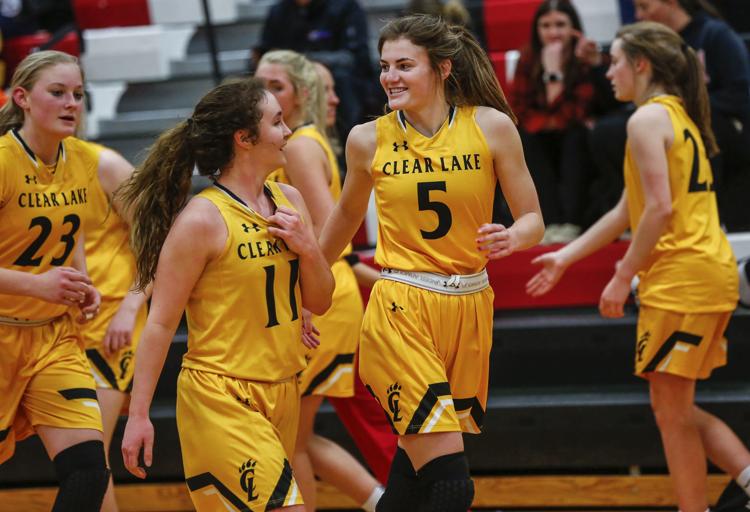 GBBall Clear Lake vs. Hampton 2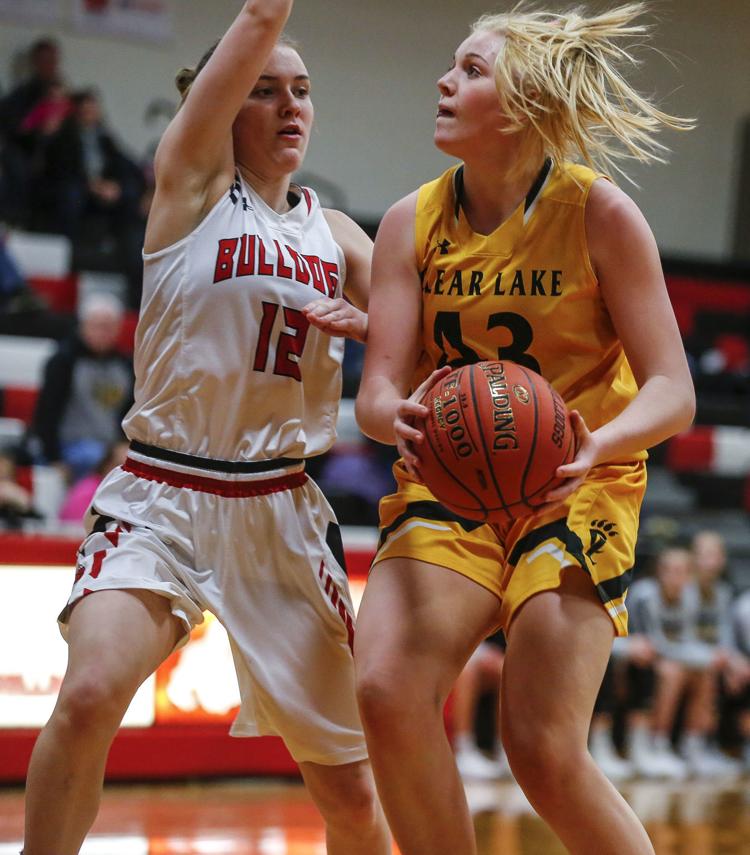 GBBall Clear Lake vs. Hampton 3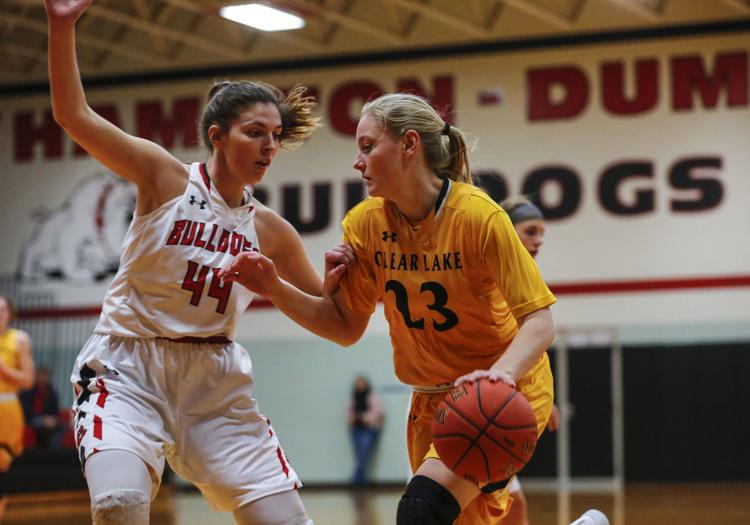 GBBall Clear Lake vs. Hampton 4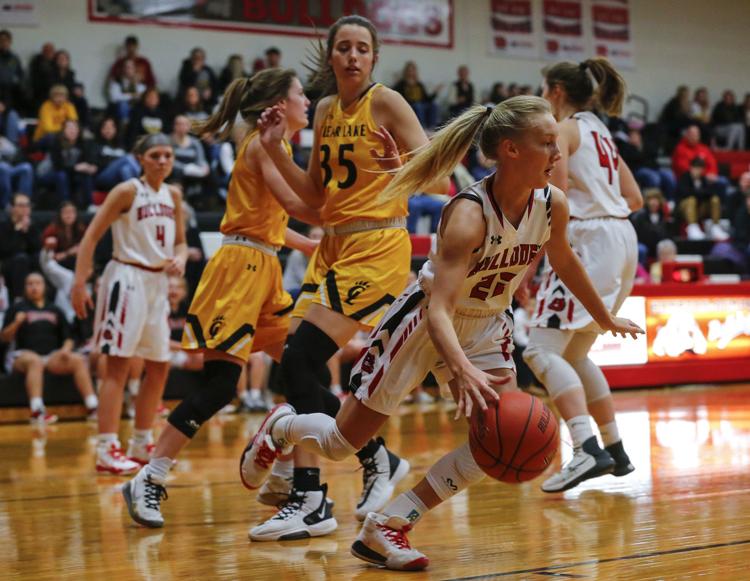 GBBall Clear Lake vs. Hampton 5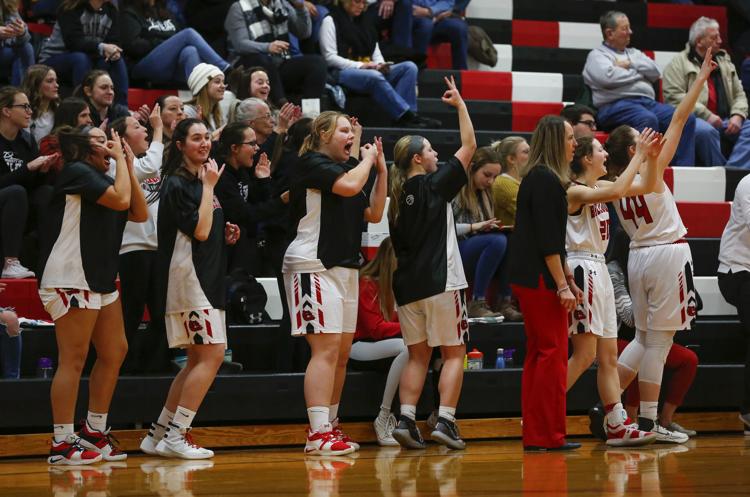 GBBall Clear Lake vs. Hampton 6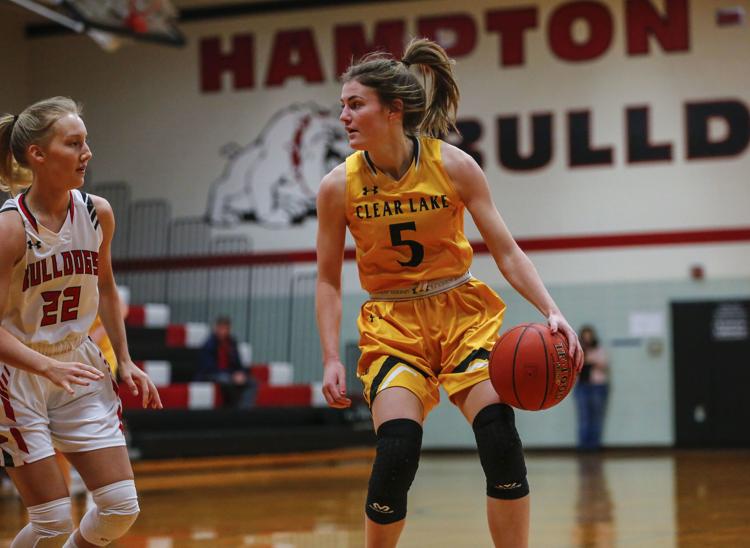 GBBall Clear Lake vs. Hampton 7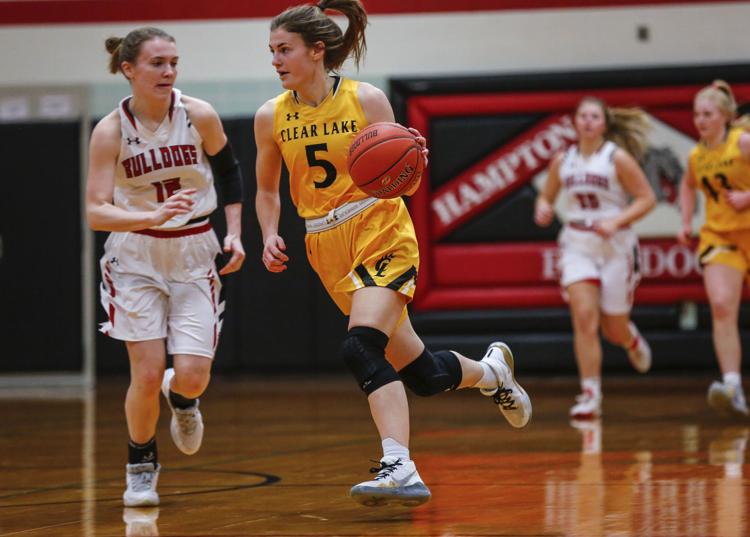 GBBall Clear Lake vs. Hampton 8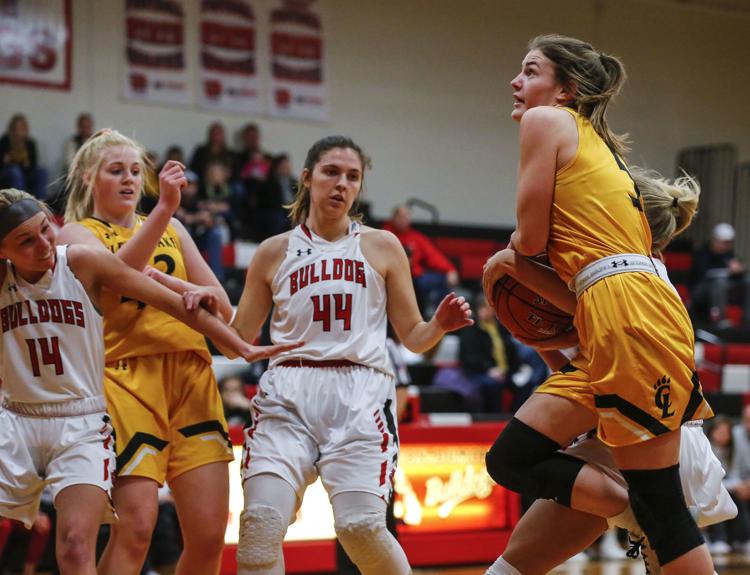 GBBall Clear Lake vs. Hampton 9
GBBall Clear Lake vs. Hampton 10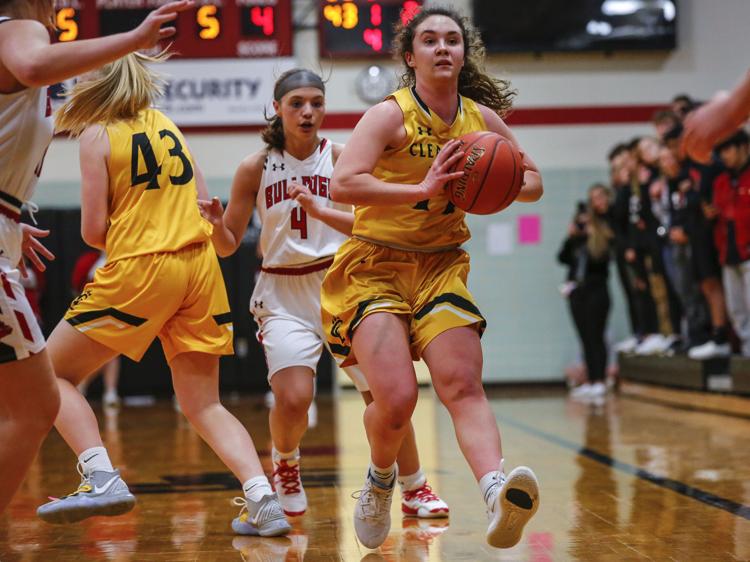 GBBall Clear Lake vs. Hampton 11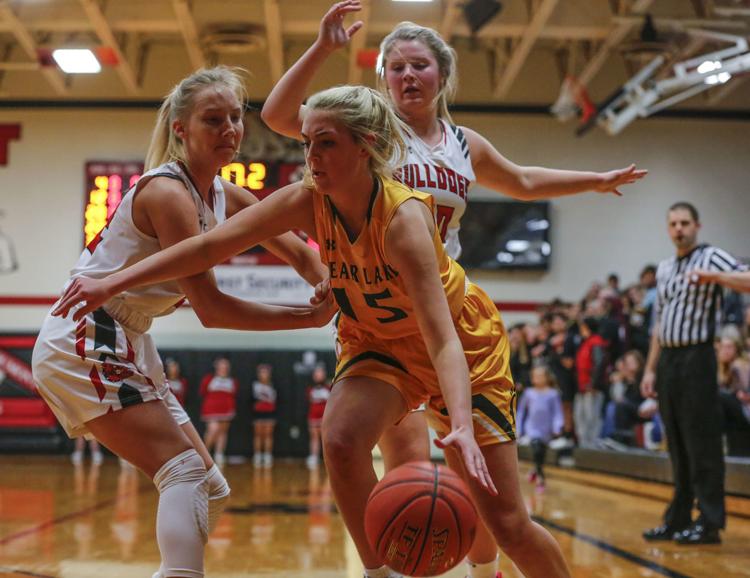 GBBall Clear Lake vs. Hampton 12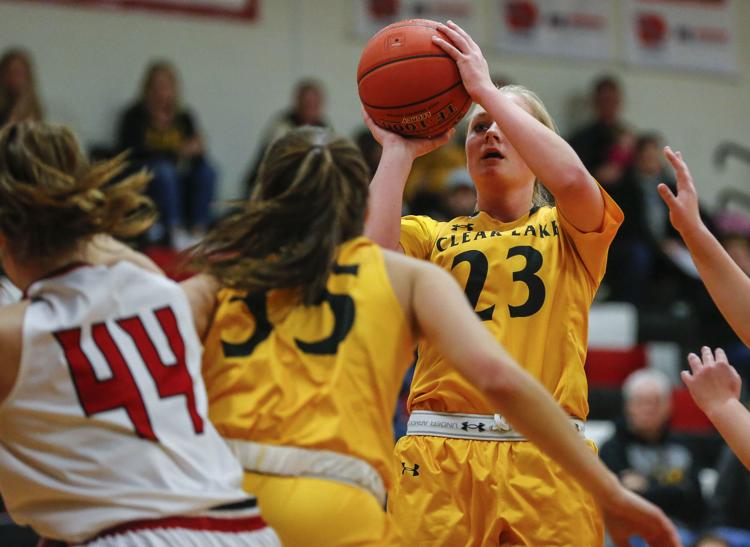 GBBall Clear Lake vs. Hampton 13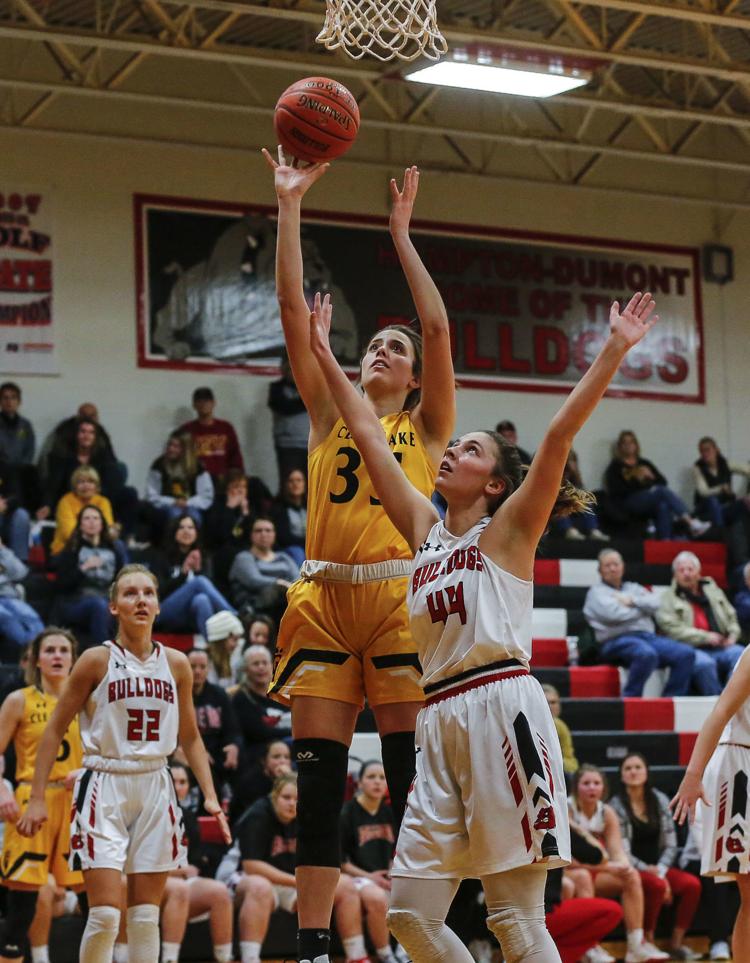 GBBall Clear Lake vs. Hampton 14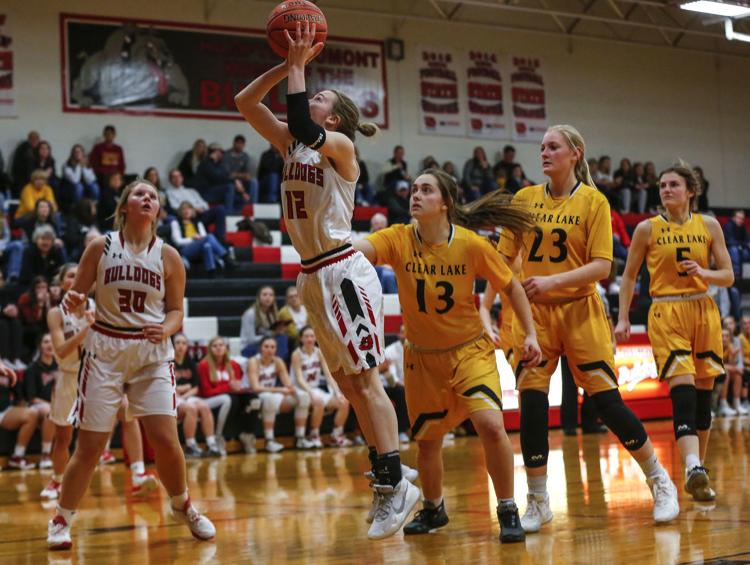 GBBall Clear Lake vs. Hampton 15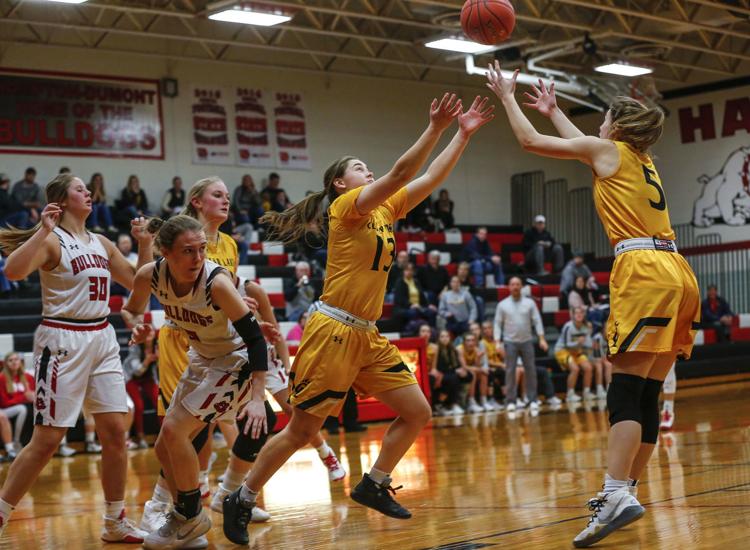 GBBall Clear Lake vs. Hampton 16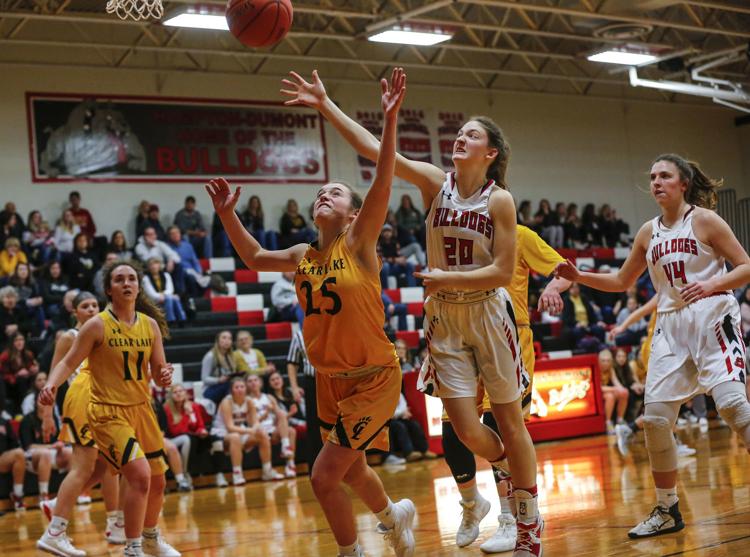 GBBall Clear Lake vs. Hampton 17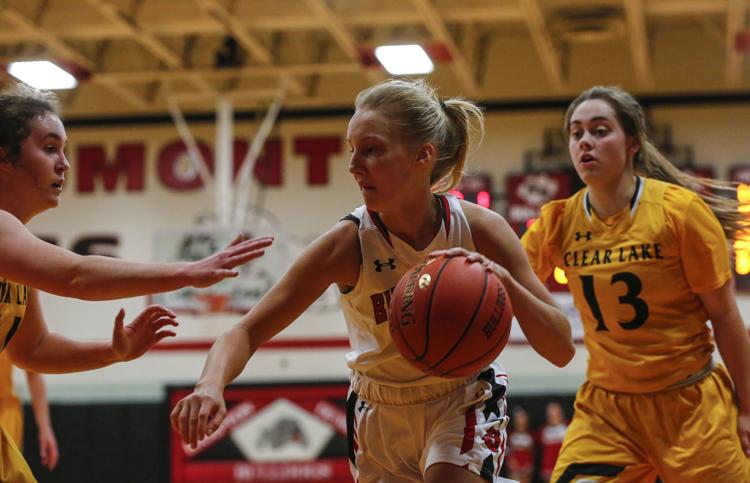 GBBall Clear Lake vs. Hampton 18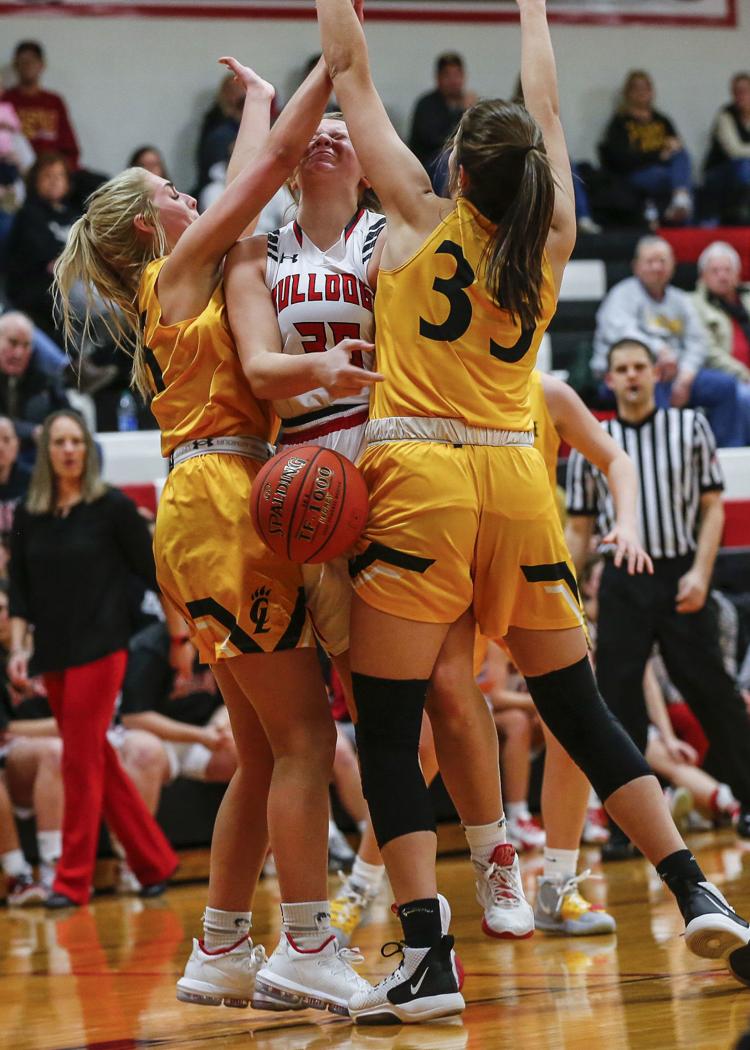 GBBall Clear Lake vs. Hampton 19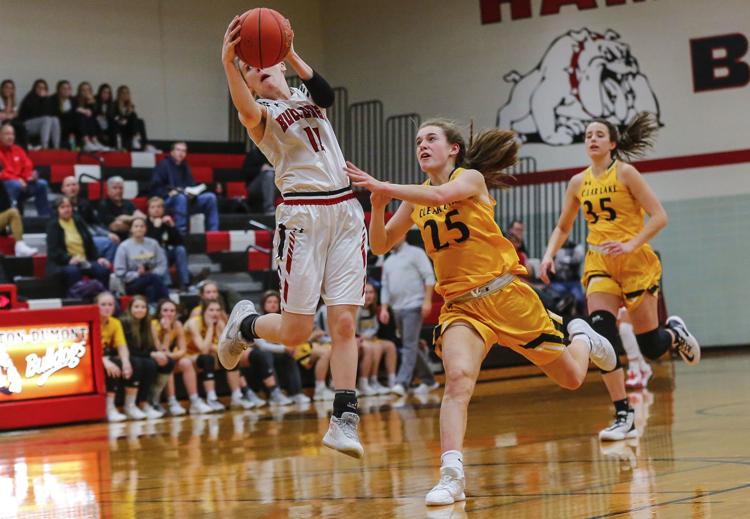 GBBall Clear Lake vs. Hampton 20