On Wednesday afternoon in Waterloo, Charles City bowling coach Doug Bohlen gave his grandson a big hug under the lights of Cadillac Xtreme Bowling Center, congratulating him on the ultimate accomplishment in Iowa high school bowling.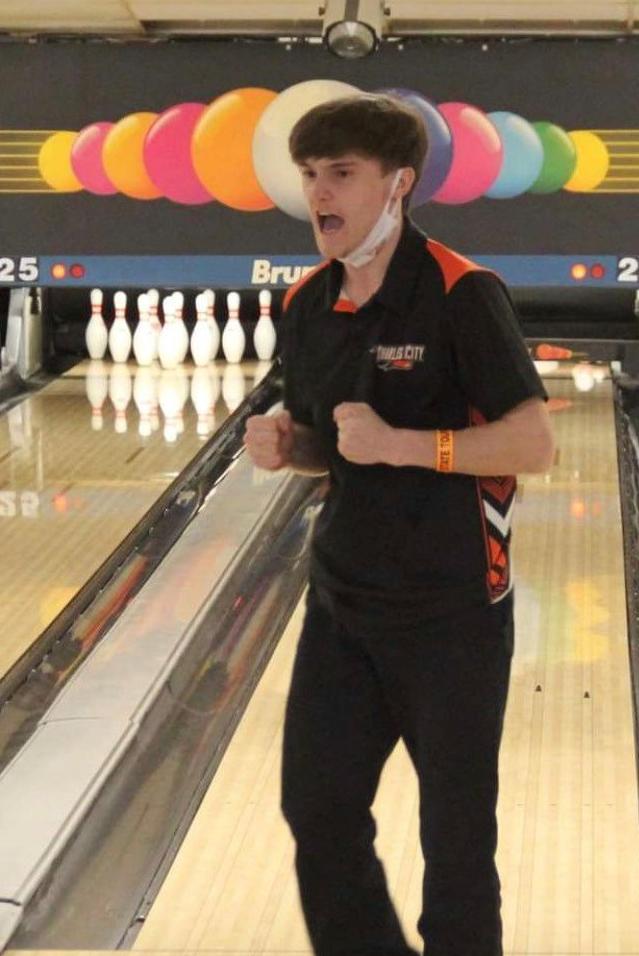 Cael Bohlen, a junior, clinched the Class 1A bowling title with a total score of 546, beating runner-up Levi Staley of Muscatine by 50 pins. It was the first boys state bowling title in Charles City's program history. 
"It's so special," Cael said. "It feels so good to have my work finally pay off after all the practice that I've been doing since I was little."
Bohlen has competed in the sport since the fourth grade, and comes from a long line of successful bowlers. His great-grandfather owned the bowling center in North Springs back in the 1970s, and both of his grandfathers and his dad are all ace bowlers as well.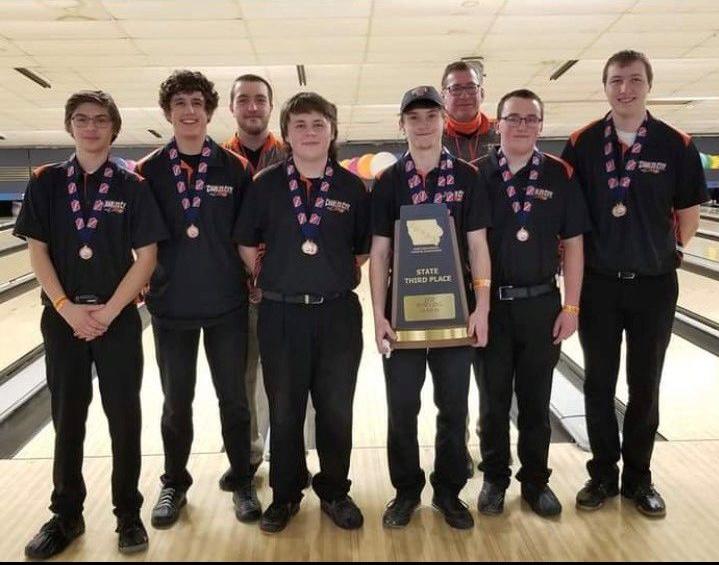 "It all started watching my Grandpa Randy, and my other grandpa, and my dad, bowling," Cael said. "All three of them are great bowlers, and they told me, you could be a great bowler just like us. You just have to put yourself out there. It's in our name, and I guess I showed that."
Doug Bohlen has been Cael's coach since he took up the sport, and has also led the Comets' program each of the past seven years.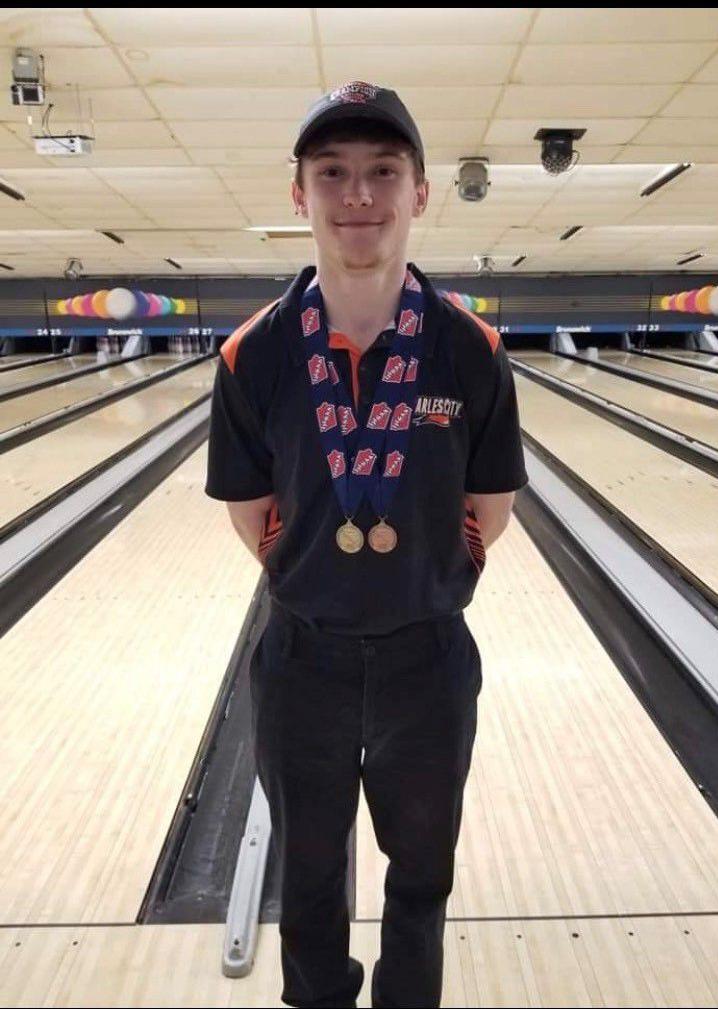 He gives credit for the Comets' continued success to its strong youth program. The boys team has made appearances at state every year since 2015, while the girls have made the trip since 2016. 
In 2016, Comets bowler Macy Ross won the girls Class 1A championship, for the program's first state title.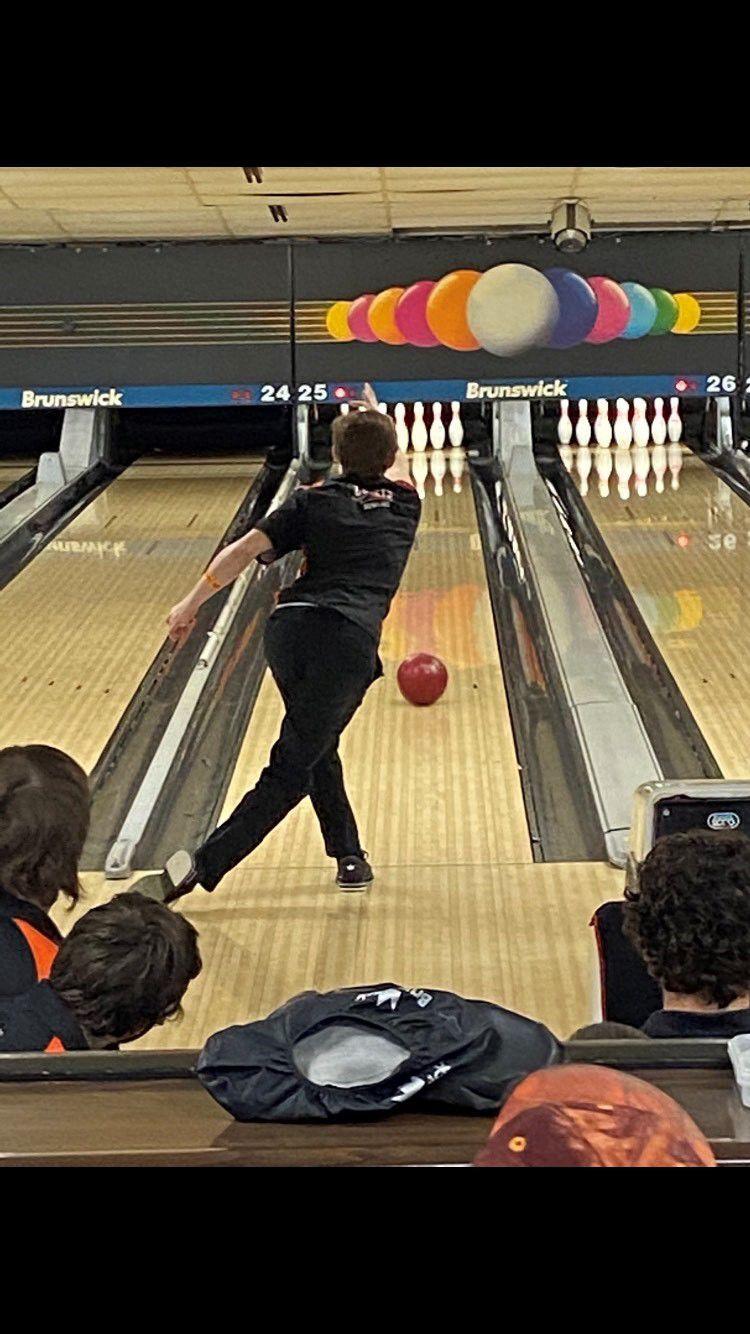 "Charles City's junior league is one of the best ones in North Iowa," Doug Bohlen said. "We'll have anywhere from 80 to 100 kids bowling junior league, and that is what makes our program successful. They grow up with a ball in their hand."
On Wednesday afternoon, Cael bowled one of his best matches of the season, with a first game score of 279 and a second game mark of 267. According to him, almost every ball went right where he wanted it to go.
"I knew that my score was good enough to get the championship, but I thought it was going to be really close," Cael said. "I didn't know it was going to be a 50-pin difference. I hit my spot every time yesterday. I rolled a perfect ball almost every time."
It was a special afternoon on the lanes for the Comets. As Cael's grandfather and coach, the state title meant a lot to Doug, too.  
"I know I gave him a big hug, and he said he did it for me," Doug said. "That was pretty emotional."
Charles City had three bowlers finish in the top 10, as junior Dillan Ross and senior Nathan Girkin finished ninth and 10th, respectively. 
As a team, the Comets finished third in Class 1A with a team score of 2,181. Louisa-Muscatine took the title, while Forest City finished eighth. 
Shane Lantz covers sports for the Globe Gazette. You can reach him at Shane.Lantz@GlobeGazette.com, or by phone at 641-421-0526. Follow Shane on Twitter @ShaneMLantz.