For Paul Sonius, Dec. 10 was yet another milestone in an already distinguished coaching career, as his team scored another dominating victory.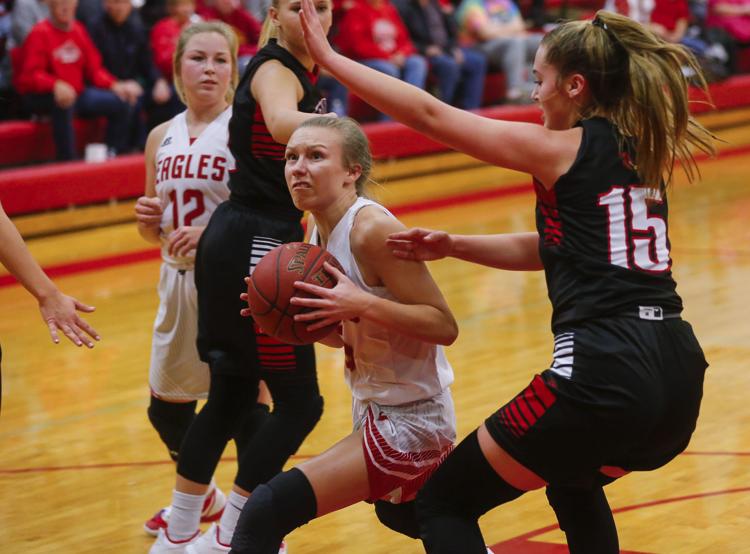 The West Hancock girls basketball team continued its blazing start to the season with a decisive 77-43 win over Garner-Hayfield-Ventura to secure Sonius' 400th career win.
After the game, as Sonius addressed his team, chants of "400! 400!" could be heard echoing from the locker room. 
"I've got a lot of wins here at West Hancock," Sonius said. "These girls, all the girls I've had here from the first group to now, they've all worked hard. I would never get rid of all of the girls I've had since I first stepped on this West Hancock floor 13 years ago."
The Eagles are just one season removed from their first appearance in the state title game, a game in which West Hancock lost to Newell-Fonda, 76-52.
"They know they want to win," Sonius said. "They try to be successful, and they help me be successful. I've got goals. Mine is the state championship. I still want that one yet. I've got a goal of 500 wins. I'm still trying to get there too."
For the Eagles, last season's championship run was a valuable experience, and coming up just short provided plenty of motivation to get back to the Wells Fargo Arena.
"It definitely showed us how good we should be," junior Rachel Leerar said. "We should be playing at that level every game. We should still be playing at that state championship caliber."
In the days after the Eagles' state finals loss in March, Leerar said she found it hard to be proud of the second-place finish.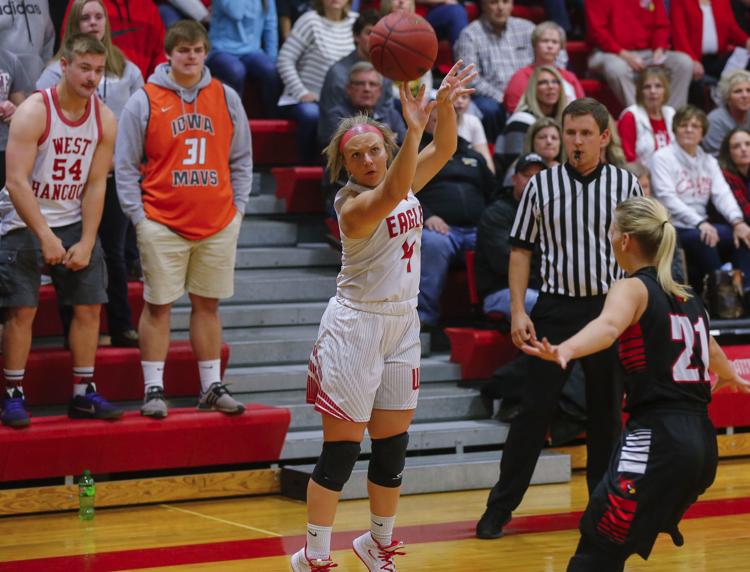 "I wasn't sad, I was more mad," Leerar said. "I was furious that we lost by 20 points in the state championship. I don't think we played the way that we should have played that game. I think we took playing in the state championship for granted."
You have free articles remaining.
Leerar siad that afterward, "it was right back to the gym."
This season, the Eagles have started out just as hot as they did last year. In the first four games of the year, West Hancock has beaten its opponents by an average margin of 48 points.
With all of their major starters returning from last season, the Eagles look primed to make another run at the state title. 
The Cardinals started out strong that night, getting out to a 10-6 lead over the Eagles in the first quarter. But the Eagles' offense began to chip away, and by the end of the first quarter, behind a pair of big long shots from senior Madison Eisenmann, the Eagles held a 15-12 lead. 
In the second quarter, senior Mahayla Faust scored nine points on four buckets to help West Hancock open up a 32-17 advantage over the Cardinals. 
Then in the second half, the Eagles outscored GHV, 45-26. The fourth quarter West Hancock pulled away with a 17-0 scoring run. Faust and senior Madison Eisenmann each had a team-high 17 points, with Eisenmann contributing five 3-pointers.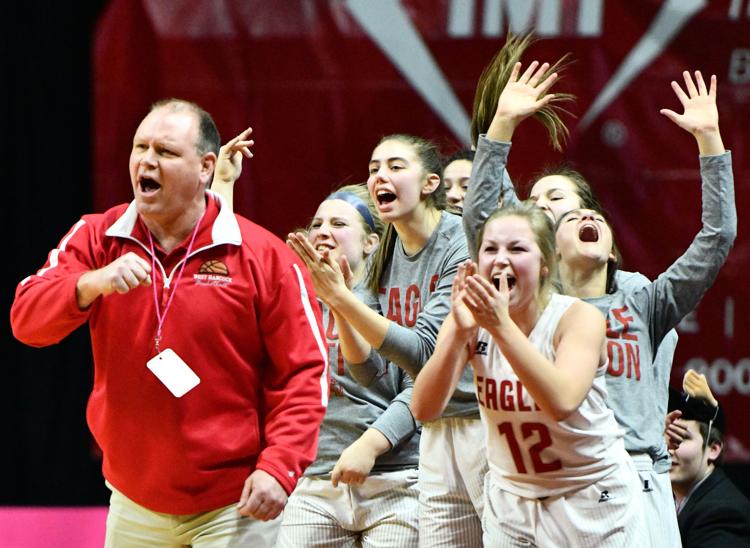 West Hancock started last season with a 20-0 record, and after getting so close to being state champions, it is obvious that losing is not something the team takes lightly.
"Losing puts a chip on your shoulder," Leerar said. "I don't every want to do that again. But it's over. That season is last season. We have to reprove ourselves this year."
For Sonius, having the whole cast back for another year makes his job a bit easier. The Eagles still struggle with their shooting at times, and the veteran coach would like a little more depth, but he is confident that his team will be even better.
"I'm willing to stick with my girls out there for quite awhile," Sonius said. "I let them make decisions, and part of that happens because I believe in my girls to good enough to make adjustments out there."
GBBall West Hancock vs. GHV 1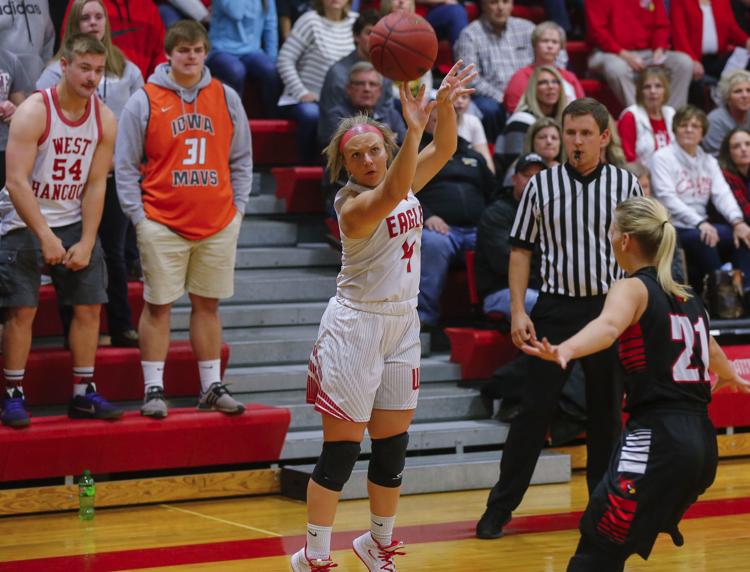 GBBall West Hancock vs. GHV 2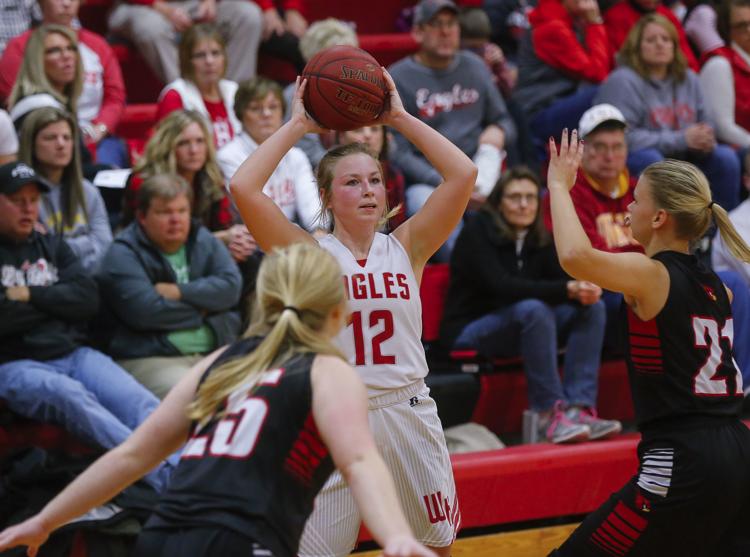 GBBall West Hancock vs. GHV 3
GBBall West Hancock vs. GHV 4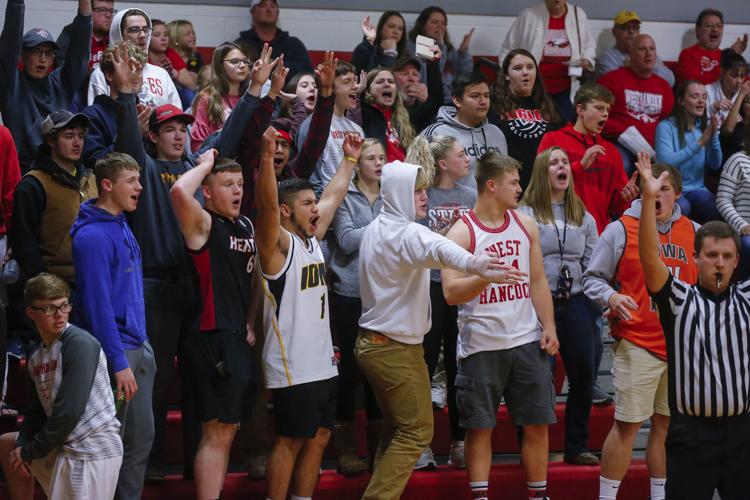 GBBall West Hancock vs. GHV 0a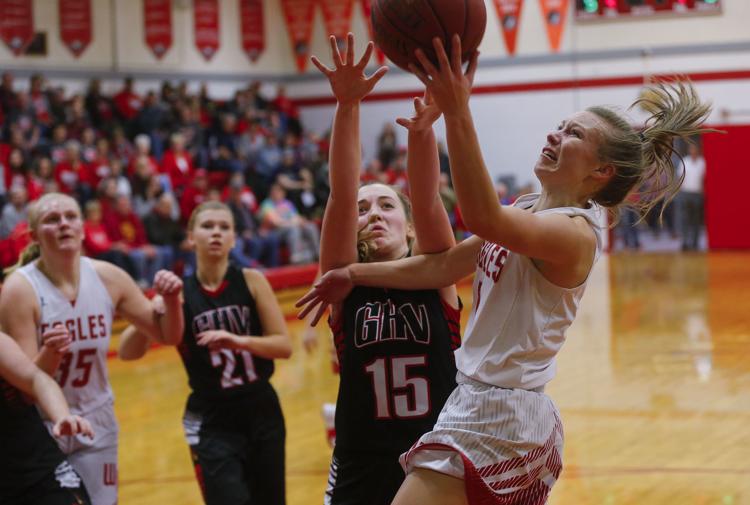 GBBall West Hancock vs. GHV 0b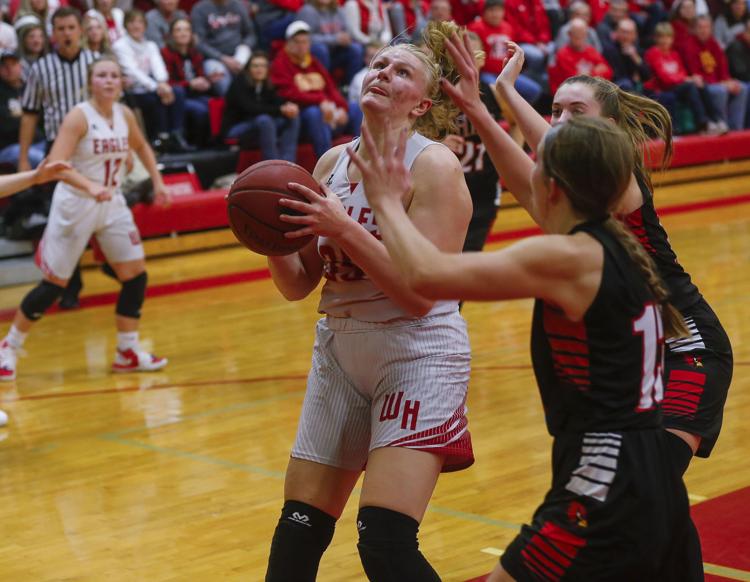 GBBall West Hancock vs. GHV 92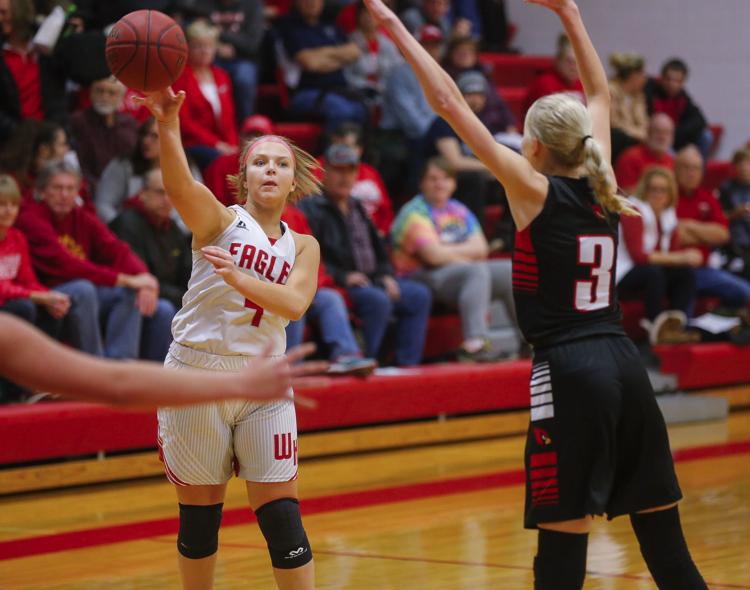 GBBall West Hancock vs. GHV 93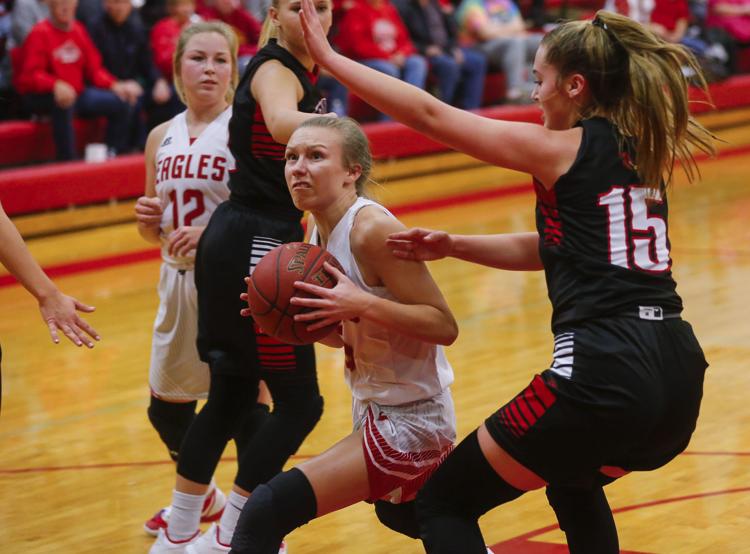 GBBall West Hancock vs. GHV 94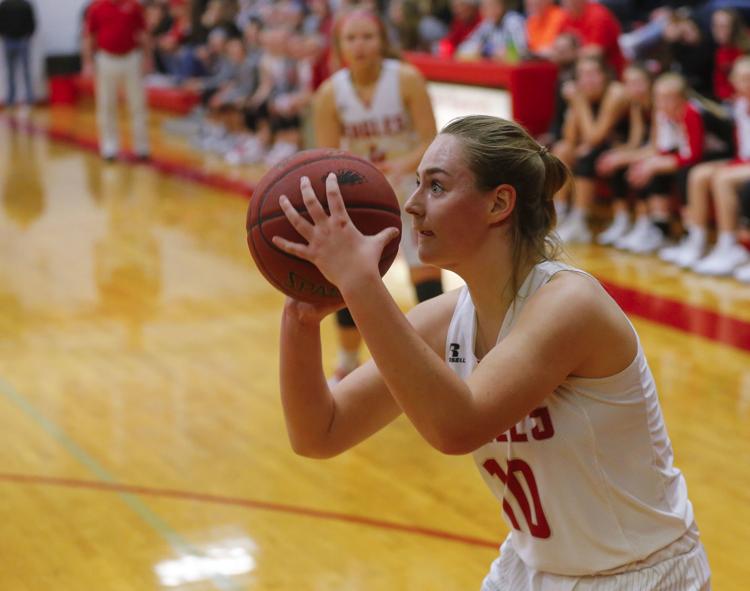 GBBall West Hancock vs. GHV 95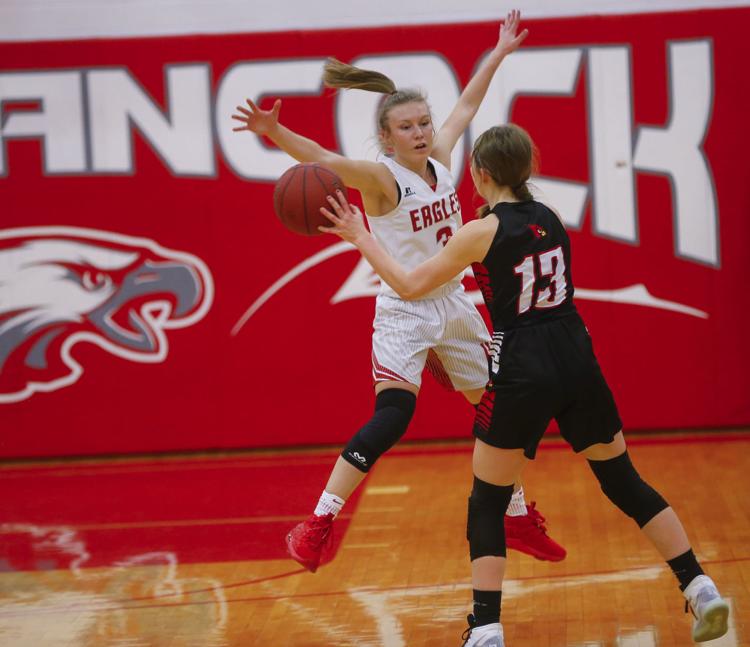 GBBall West Hancock vs. GHV 96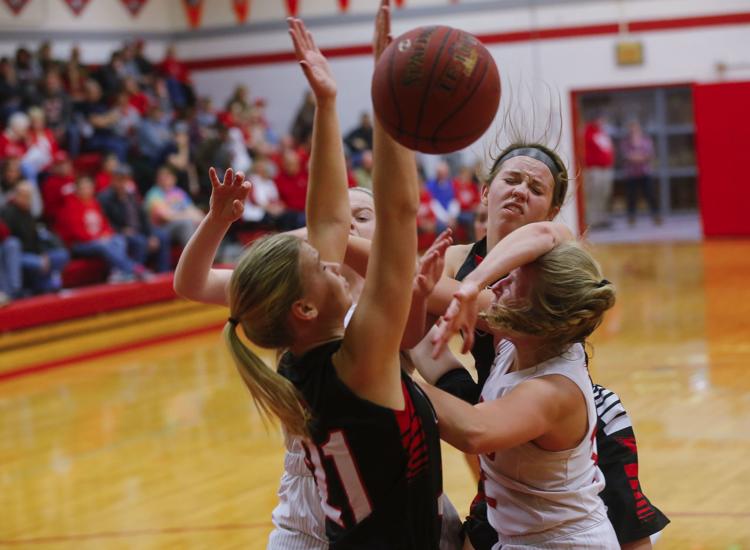 GBBall West Hancock vs. GHV 97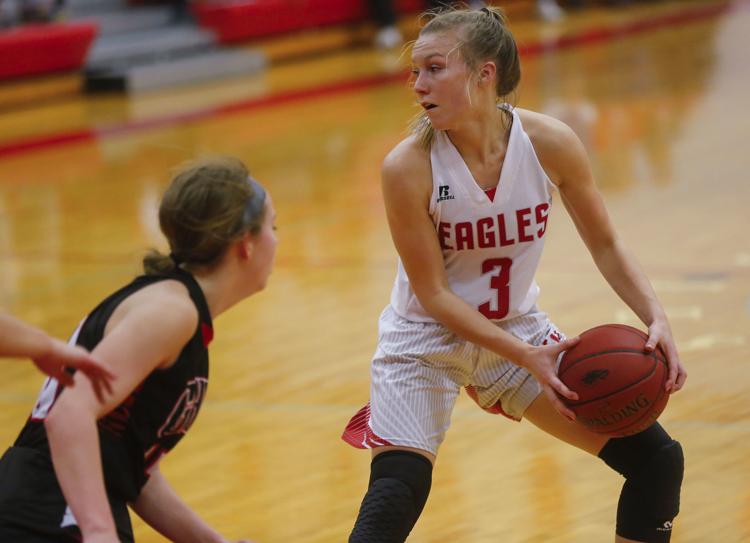 GBBall West Hancock vs. GHV 98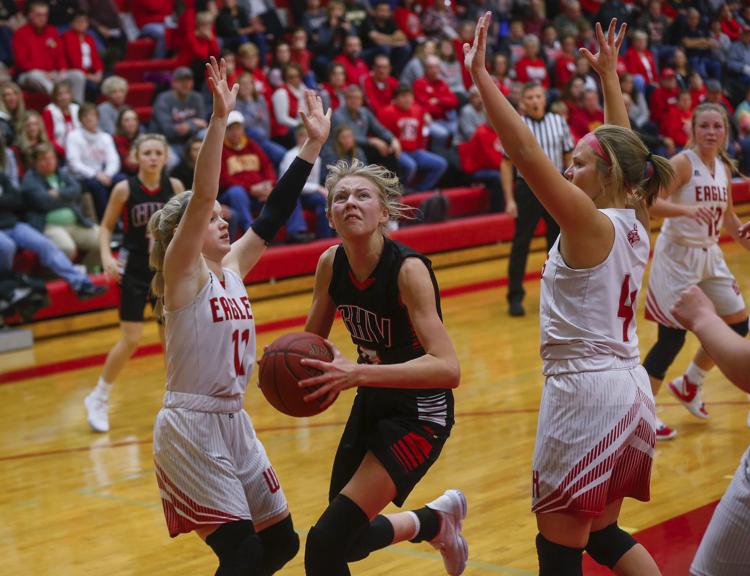 GBBall West Hancock vs. GHV 99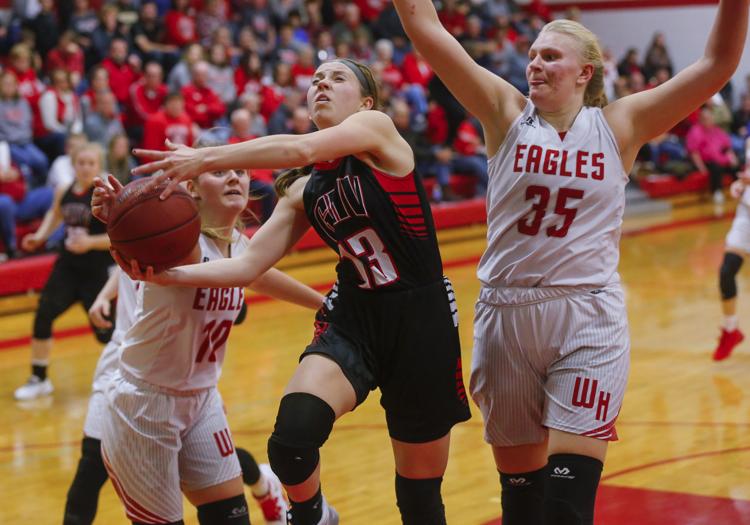 GBBall West Hancock vs. GHV 100