It didn't end the way most people thought it would end.
The Osage girls basketball team fell one game short of its goal to reach the state tournament at Wells Fargo Arena in Des Moines. The Green Devils never could find their groove and lost, 60-37, to Waukon on Saturday in Waverly.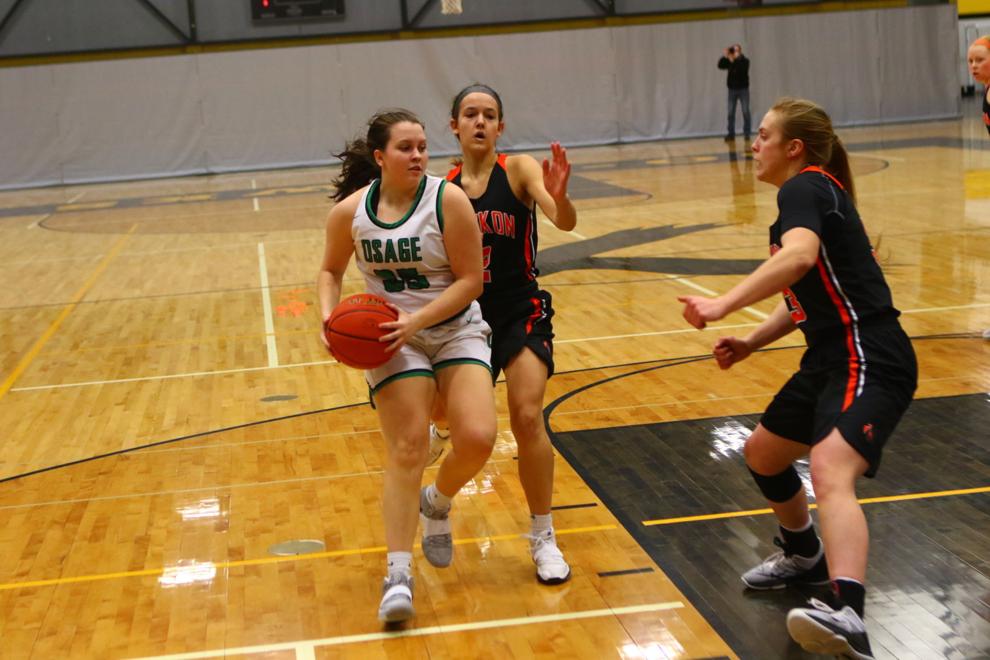 But head coach Chad Erickson gathered his girls directly after the game in the locker room and told them to keep their heads high and that the season was still successful.
The Green Devils – specifically the five seniors – will be remembered in the Osage history books.
"They won a pile of games, they won four conference championships and they were runners-up at state last year," Erickson said. "They definitely made their mark on Osage athletics, Osage basketball and volleyball. They've had tremendous careers."
In March of 2020, the Green Devils finished second at the Class 2A state tournament. However, Erickson knew his team would look different with new faces in the lineup during the winter of 2020-21. Four impact players on the runner-up team were seniors.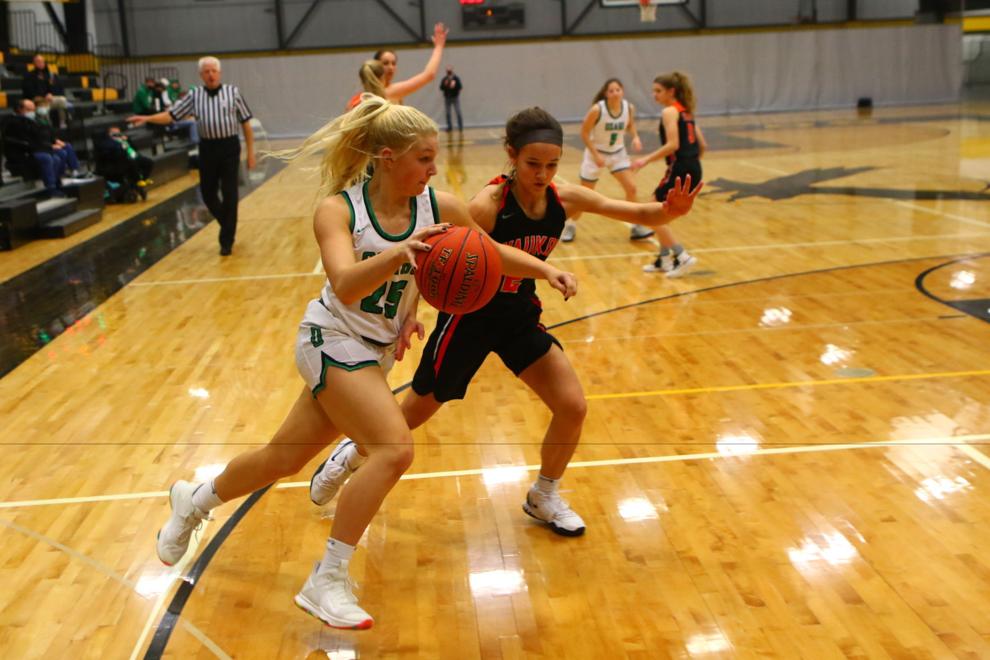 With many new players forced into the lineup at the start of this winter, one wouldn't be wrong in thinking the Green Devils' level of play might dip at first.
Instead, Osage finished the year as Top of Iowa East co-conference champions for the seventh consecutive season.
"I think a lot of people thought we wouldn't get as far as we did, because we did lose a lot of key players," senior Megan Henson said. "I think we had seniors, sophomores and juniors that stepped up and filled those roles. We were able to get that far and I'm really proud of my team for that."
One Green Devil senior will go down in the history books as one of the best athletes ever at Osage. Danielle Johnson finished with the most career points of all-time in five-on-five basketball in Osage history and is the first player with over 1,000 career kills in volleyball and 1,000 career points in basketball.
For Johnson and the four other seniors, leading by example means as much to them as the records, titles and numbers.
"We showed people that just put in the work and it's not an individual game, it never is," Johnson said. "Being a team and being together is the biggest part of it all. Honestly, just having fun. It's not all business. Kind of enjoying the moment, because it's going to be done obviously soon."
Between another basketball conference title and the state volleyball championship in the fall, the recent successful stretch for Osage athletics has had its fair-share of good moments.
And even though the loss to Waukon will sting in the short-term, those good memories will what will be what is remembered for the five seniors.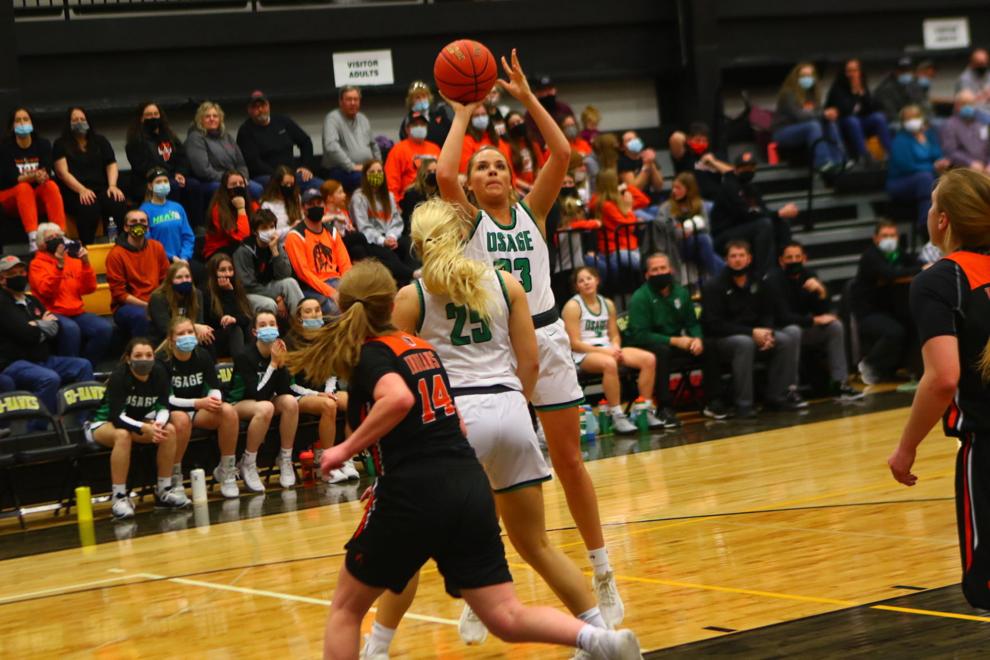 "We've been playing volleyball and basketball since fourth grade," senior Ellie Bobinet said. "It's going to be crazy leaving it behind, but we've been working on it for so long. I'm just super proud of the seniors and everyone else on the team."