For West Hancock junior Rachel Leerar, it was finally time to make a decision.
Let's face, you're bored. If you are reading this article, it probably means that you have at least a passing interest in sports, and right no…
After one of the best seasons in program history, the NIACC women's basketball team has continued to rack up honors. Thursday brought the bigg…
North Iowa sports have provided a lot of exciting and dramatic moments over the past year, leaving us all with plenty of memories that we can …
With plenty of time on all of our hands with the high school, college and professional sports all on hiatus, now is the perfect time to rememb…
The Iowa Print Sports Writers Association (IPSWA) released its All-State girls basketball list, and North Iowa was very well-represented, with…
In nearly every sport, technology is now king. In North Iowa sports, its fingerprints are everywhere. At places like Mason City High School an…
JOHNSTON — Five Iowa high school seniors – including two from area schools – received a 2020 Iowa Bankers Association Student Athlete Achievem…
With Saturday's state finals wrapping up the girls high school basketball season, we now have a clear view of this season, and the stories it told.
Proud. That was the consensus emotion for the Osage girls' basketball team on Saturday night at Wells Fargo Arena.
The Osage girls basketball team played stifling defense to upset Cascade 46-32 Friday in the Class 2A semifinals at Wells Fargo Arena in Des Moines.
The season ended in disappointment for the St. Ansgar girls basketball team in the girls state semifinals Friday at Wells Fargo Arena in Des Moines.
DES MOINES— Suffocating defense and dynamic offense powered the Bishop Garrigan girls basketball team to its first state championship game app…
For two seasons now, no team has been able to solve the riddle that is Newell-Fonda.
Osage wasn't expected to be in the Class 2A Iowa girls state title game on Saturday.
For most of the first half in Thursday's Class 3A state semifinal, the Clear Lake girls basketball team was close to unstoppable. At halftime,…
DES MOINES — Audi Crooks has been dominating small basketball gyms all across northern Iowa this winter. When it came time for her to do it at…
After a 19-year wait to get back to the state tournament, the St. Ansgar girls basketball team didn't have to wait long for a victory. 
There is an old sports cliche that says "It's not how you start, it's how you finish."
The St. Ansgar girls basketball team is in uncharted territory, at least for those born after the 1990s.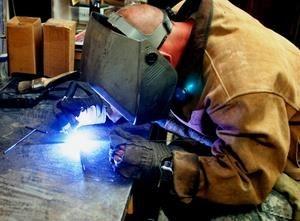 J & J Machining, Welding & Fabricating
The good thing about curses is that eventually, they get broken.
Last March, the West Hancock girls basketball team walked out of Wells Fargo Arena 25 points shy of a championship.
In advance of state tournament game, on Monday evening, at 8:30 p.m., against Davenport Assumption, the Clear Lake Girls Basketball team, 22-2…
The state tournament experience never gets old for Clear Lake girls basketball head coach Bart Smith. 
In recent seasons, the regional final round has represented the ceiling on the Osage girls basketball team's season.
The Mason City girls basketball team saw its season end on Tuesday night, as the Mohawks fell in the Class 4A, Region 2 championship game to B…