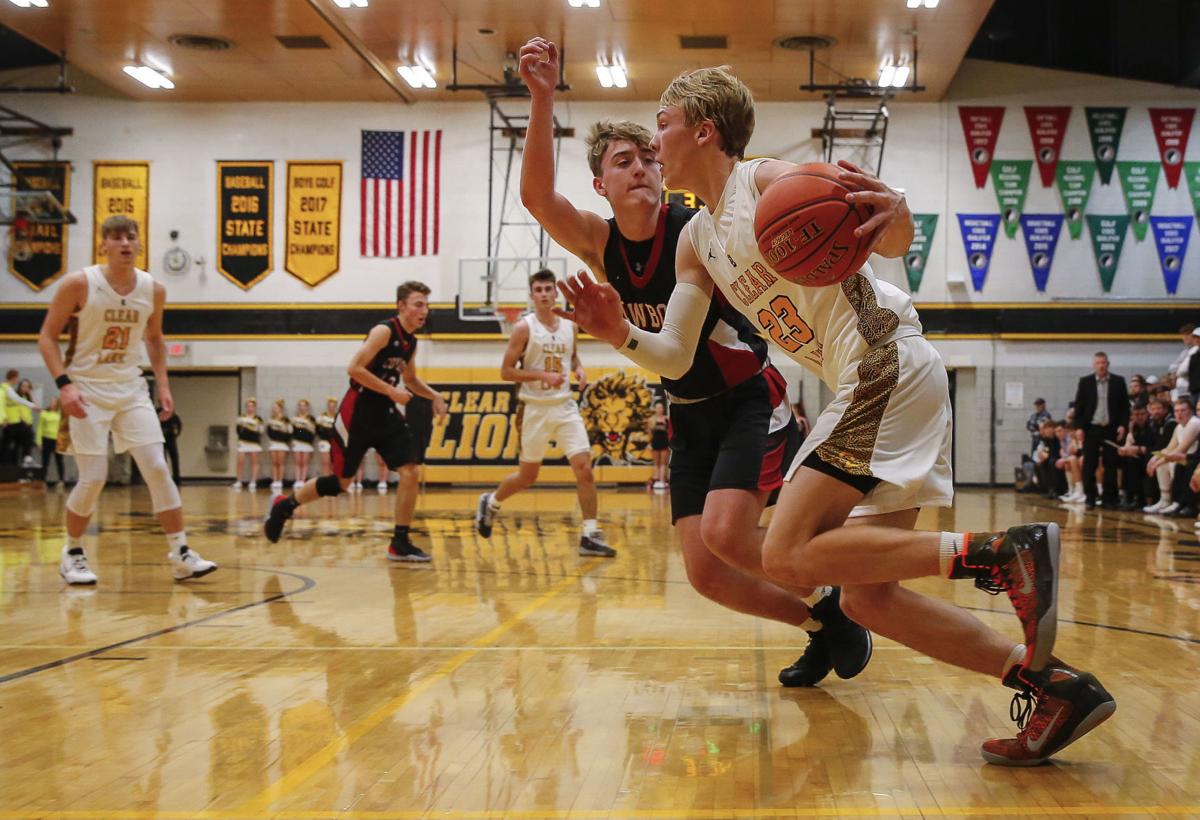 After a disappointing opening loss, Clear Lake boys basketball coach Jeremey Ainley went back to basics.
One advantage the Lions should have all season long is a lot of length to guard the perimeter on the defense side of the ball, and the Lions used that size to stymie Clarion-Goldfield-Dows in a 55-36 win on Friday.
Clear Lake limited the Cowboys to just 10 points in the first half.
"We got back to basics in practice," Ainley said. "Our defense has been a staple for the last six years."
The tight defense was important because the Clear Lake offense proved to be a little lethargic in a first half that saw the Lions not only settle for long three-point shot attempts, but it saw a quick Cowboy squad force the Lions into numerous turnovers.
You have free articles remaining.
Clear Lake effectively put the game away with an 11-3 run that extended a 12-point halftime lead to 20 in the opening minutes of the third quarter.
The Lion offense finally found its stride in the third quarter, and a 33-point second half helped the Lions pull away.
Kody Kearns was big at the offensive end as the 6-foot-5 junior finished with 20 points, including a pair of three-pointers and a pair of dunks.
Andrew Formanek added 11 points off the bench. And Jaylen DeVries finished with eight points and a solid floor game.
Nick Carpenter had 10 points to lead C-G-D.
Clear Lake (1-1) returns to the court on Monday when it travels to Mason City to face the undefeated Mohawks.