If you're a basketball fan in North Iowa, you likely know about Carson Toebe and Andrew Formanek.
The two are the leading scorers for a Clear Lake boys basketball team that is ranked No. 9 in Class 3A and finished with a regular season record of 19-2. Toebe, a junior guard, averages 18.2 points per game, while Formanek, a senior forward, averages a double-double this year.
But oftentimes, the success of the role players is just as important as the standout players. In fact, in Clear Lake head coach Jeremey Ainley's case, it's pivotal.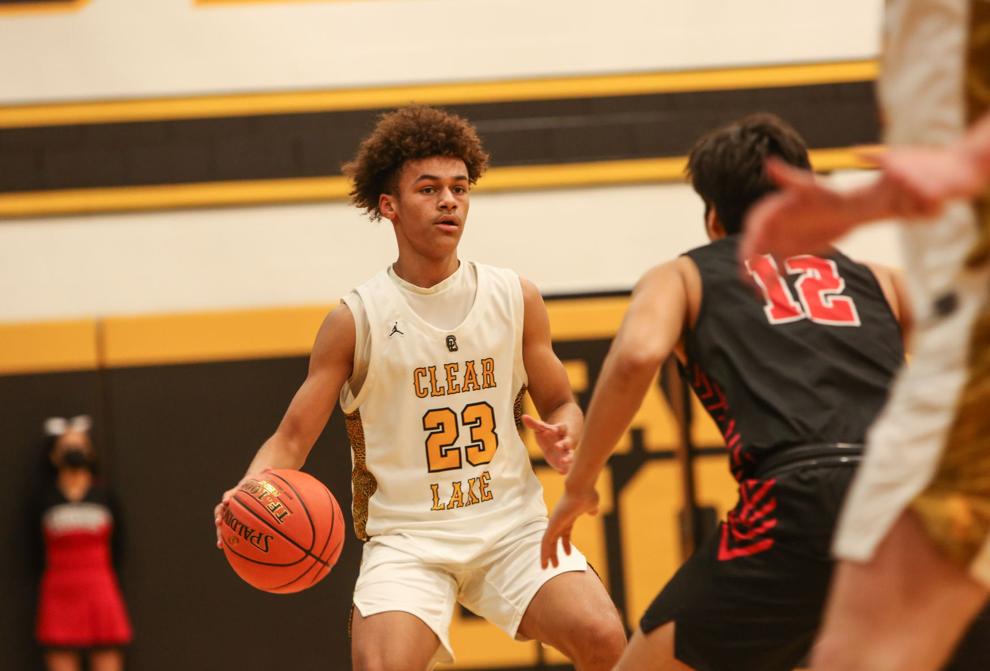 "They're going to make or break your season," Ainley said. "They're going to continue to get better and we need those guys to be a threat scoring-wise and defending-wise. They're obviously a big key to our success this year and in our future."
The Lions were forced to turn to their role players in the first round of the Class 3A postseason against Hampton-Dumont-CAL on Monday night. With Toebe sidelined due to foul trouble early in the second quarter, the Lions needed secondary scorers to help alleviate pressure off Formanek.
Clear Lake got that help from junior Jagger Schmitt and senior Eric Ritter, who finished with 11 points and 10 points, respectively. Sophomore Travaughn Luyobya even chipped in seven rebounds and led with five assists in the 57-49 victory over the Bulldogs.
While Ritter saw time in nearly every game last year coming off the bench, that wasn't the case for Luyobya and Schmitt – the two other starters in the lineup. In fact, there's only four games of previous varsity experience between the pair.
Schmitt played in four games off the bench last year early in the season as a sophomore, but was sidelined when he broke his hand. By the time he came back, it was the playoff and too late for him to get back into the swing of things.
"Really, he's a sophomore playing-wise because he hasn't played a lot," Ainley said. "So this year, he's really grown up as the season has gone on. Defends at a high level, but now starting to figure out ways he can score and ways he can be a threat."
In Luyobya's case, he wasn't even on the varsity roster last season in his freshman campaign. His goal this season was just to make it on the roster. So he was excited to learn that he would contribute as a starter at the beginning of the season.
For him, the biggest difference is the level of play and the level of intensity. With more fans at games, the energy level within the gym is much higher. Playing with Toebe and Formanek also helps.
"Being on varsity, they make sure to help everyone and they make sure they are able to do their best," Luyobya said.
Throughout the year, Ainley says Schmitt, Luyobya and other bench players have been finding their footing on the varsity roster.
"Everyone kind of knows that we have our own roles and it doesn't have to be scoring," Luyobya said. "We start, contribute to the team, and we help a lot with winning games. Jagger on defense, Ritter is important in the paint. Everyone knows their roles and they're not afraid or embarrassed to take that role."
With one playoff opponent knocked off, the Lions are looking to advance past another on Thursday night. Clear Lake is hoping to get to its first state tournament appearance at Wells Fargo Arena in Des Moines since 2019, and just the program's second since 1979.
If the Lions are to make it, they'll need everybody.
Clear Lake plays in the second round of substate against Spencer at 7 p.m. on Thursday at Clear Lake.
Clear Lake boys basketball vs H-D-C 02-22-21 -1.jpg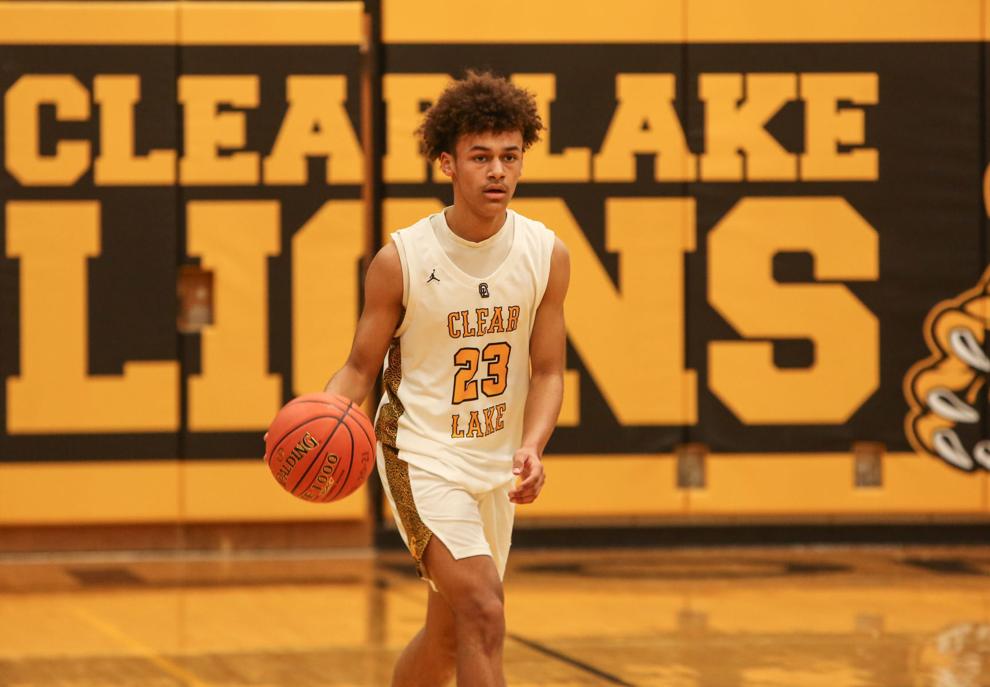 Clear Lake boys basketball vs H-D-C 02-22-21 -2.jpg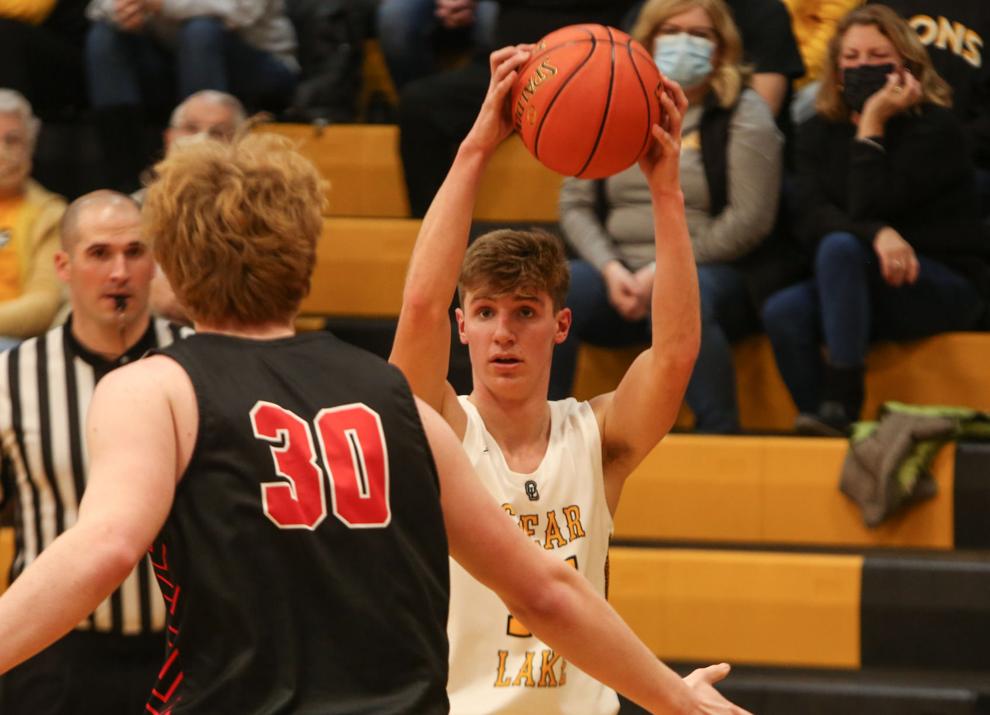 Clear Lake boys basketball vs H-D-C 02-22-21 -3.jpg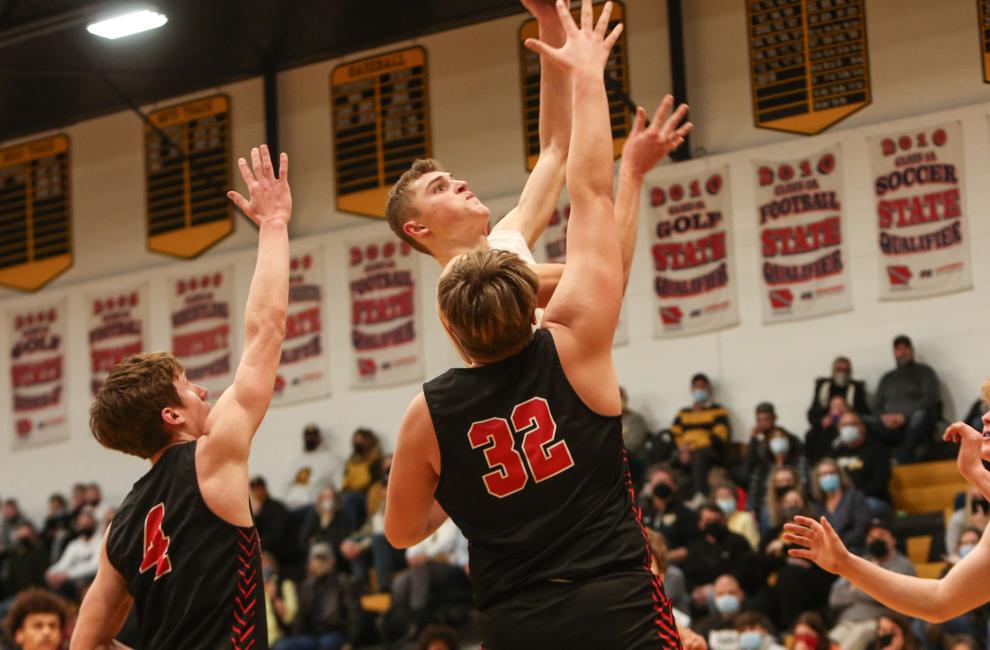 Clear Lake boys basketball vs H-D-C 02-22-21 -4.jpg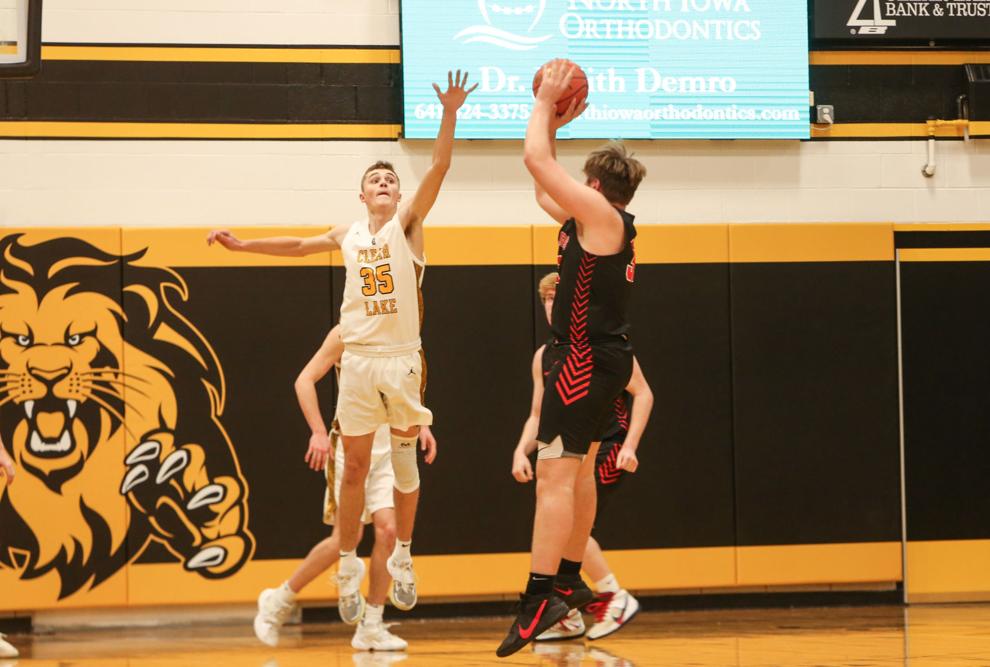 Clear Lake boys basketball vs H-D-C 02-22-21 -5.jpg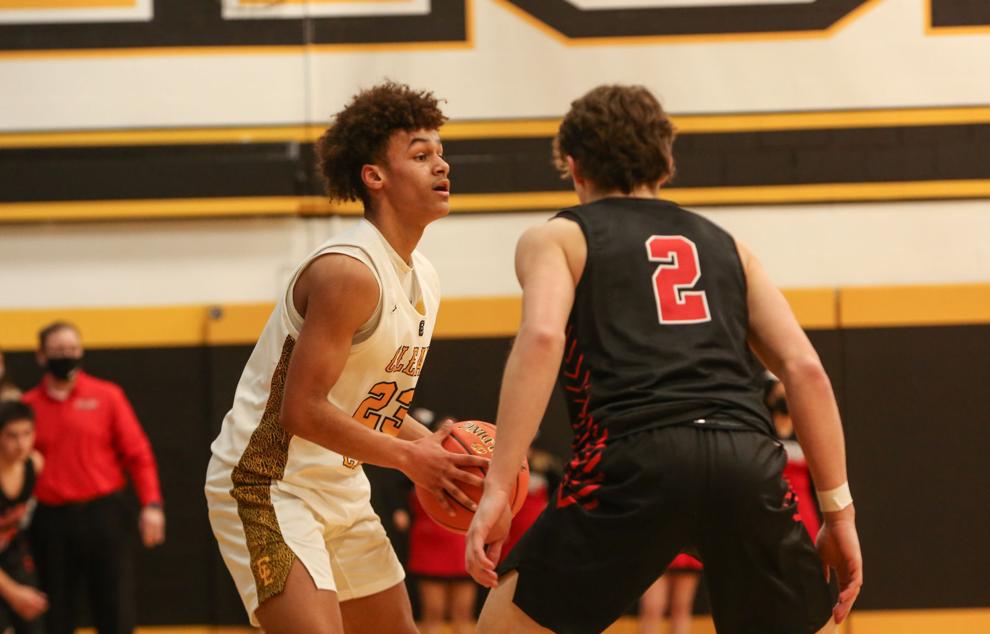 Clear Lake boys basketball vs H-D-C 02-22-21 -6.jpg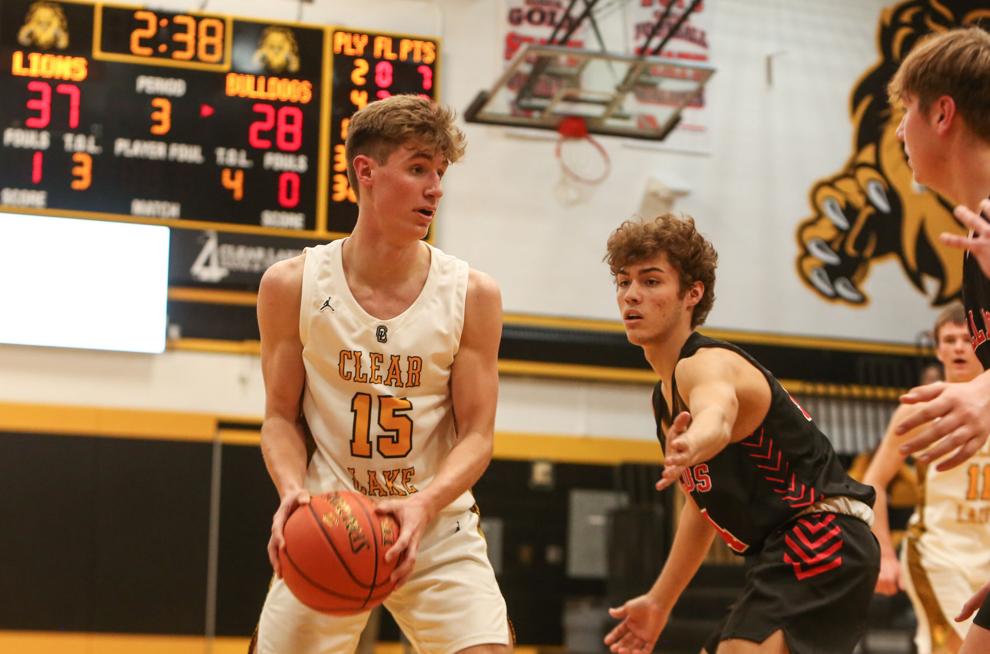 Clear Lake boys basketball vs H-D-C 02-22-21 -7.jpg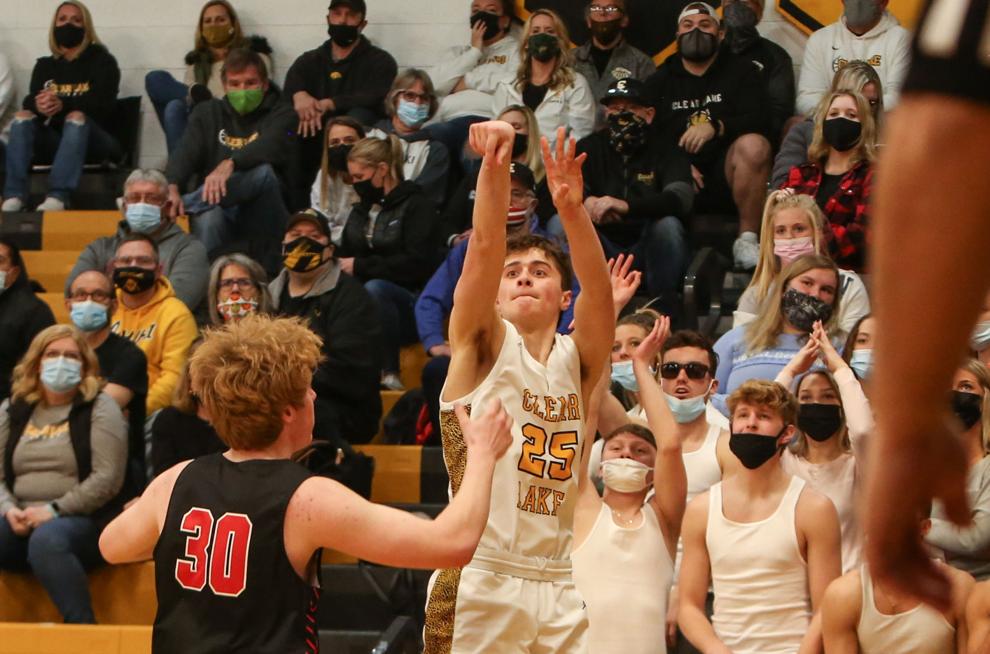 Clear Lake boys basketball vs H-D-C -02-22-21- Luyobya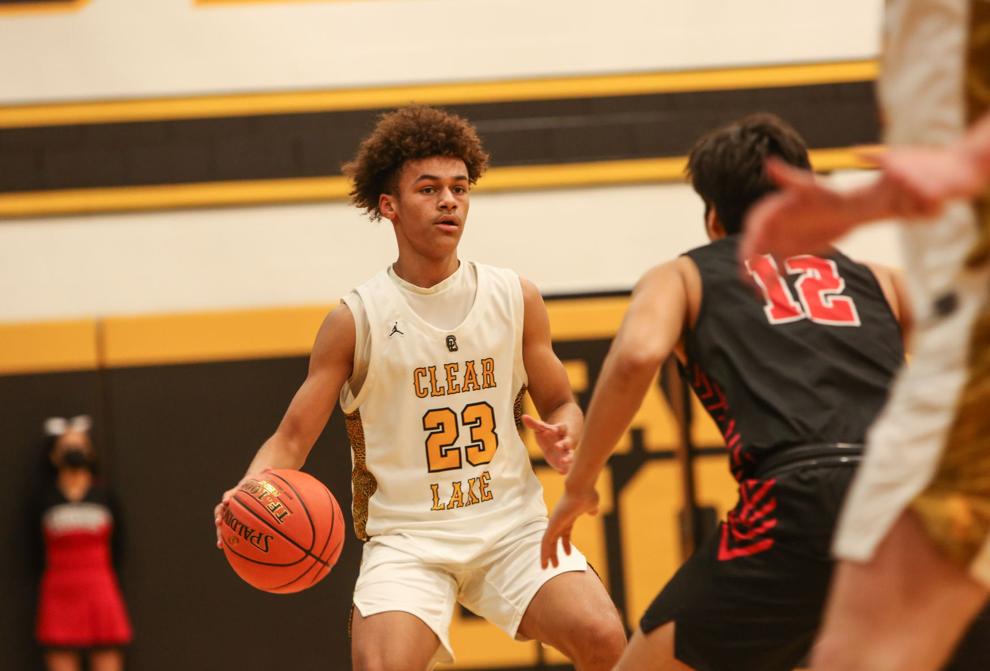 Clear Lake boys basketball vs H-D-C 02-22-21 -9.jpg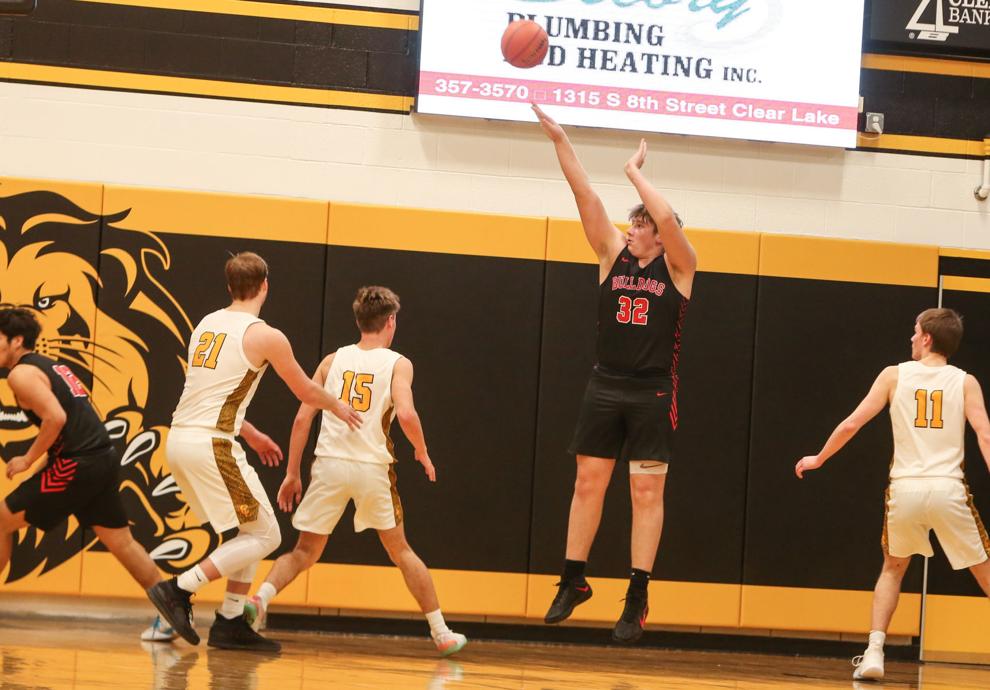 Clear Lake boys basketball vs H-D-C 02-22-21 -10.jpg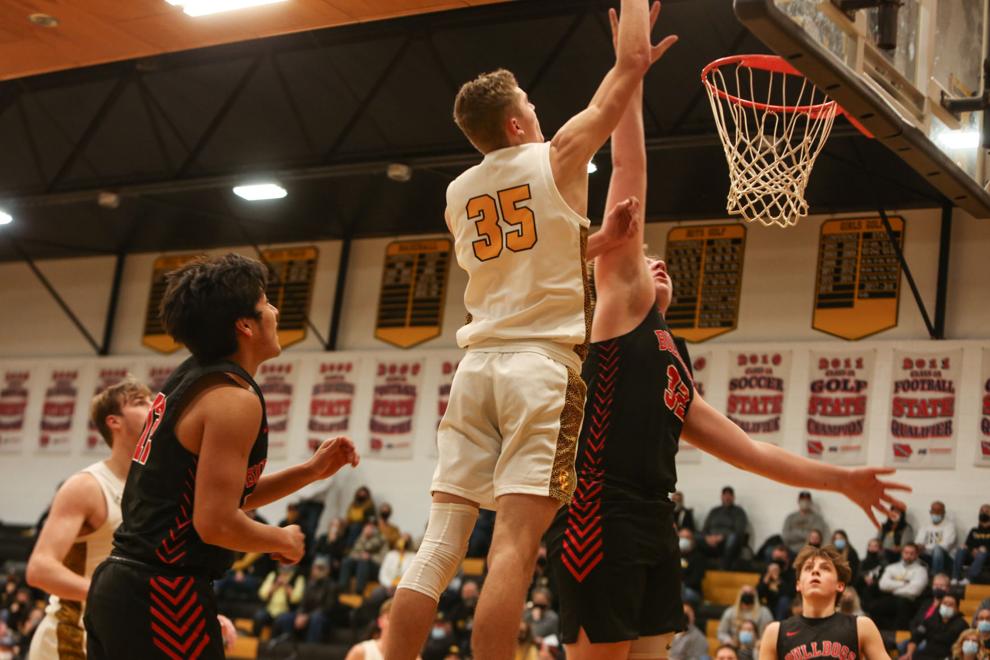 Clear Lake boys basketball vs H-D-C 02-22-21 -11.jpg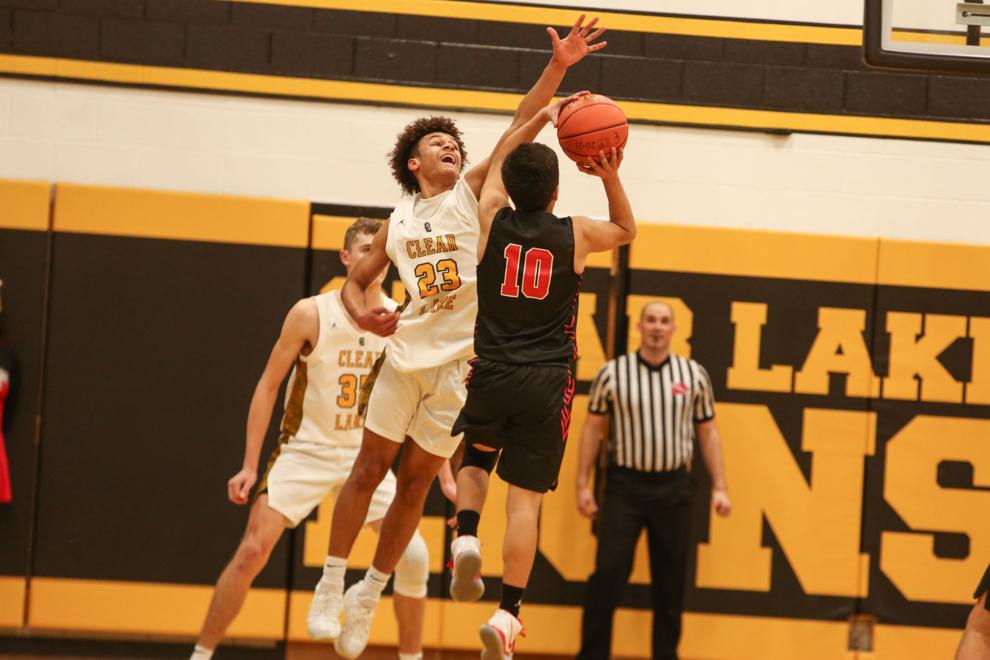 Clear Lake boys basketball vs H-D-C 02-22-21 -12.jpg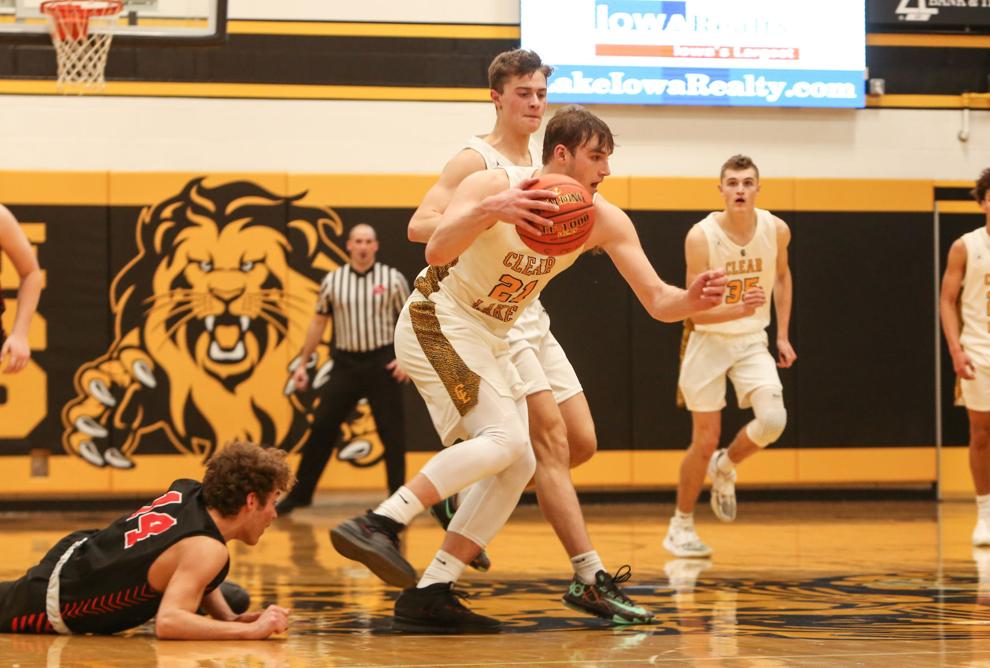 Clear Lake boys basketball vs H-D-C 02-22-21 -13.jpg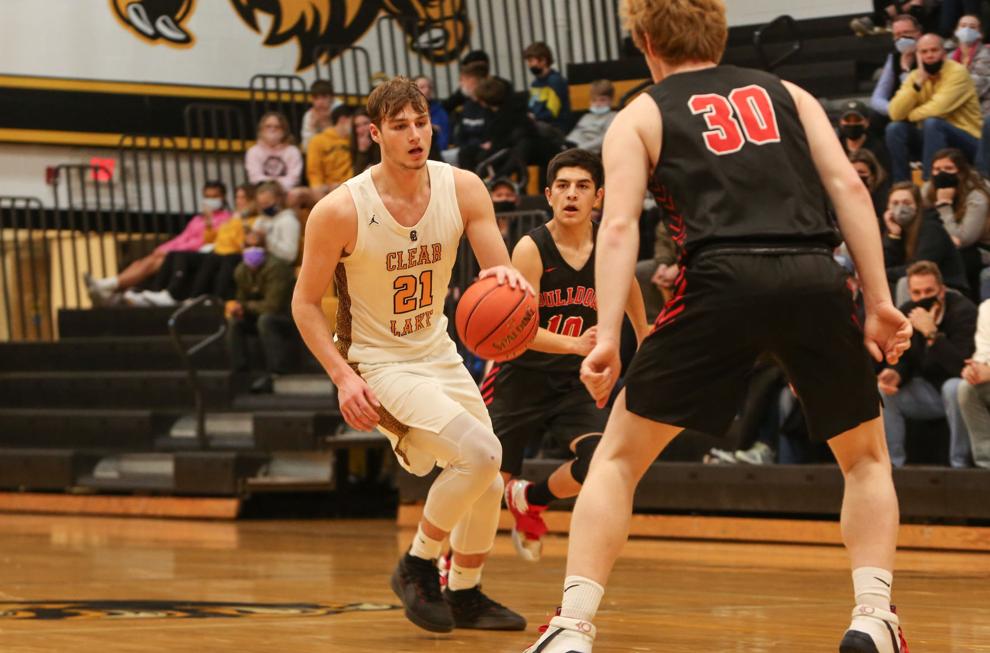 Clear Lake boys basketball vs H-D-C 02-22-21 -14.jpg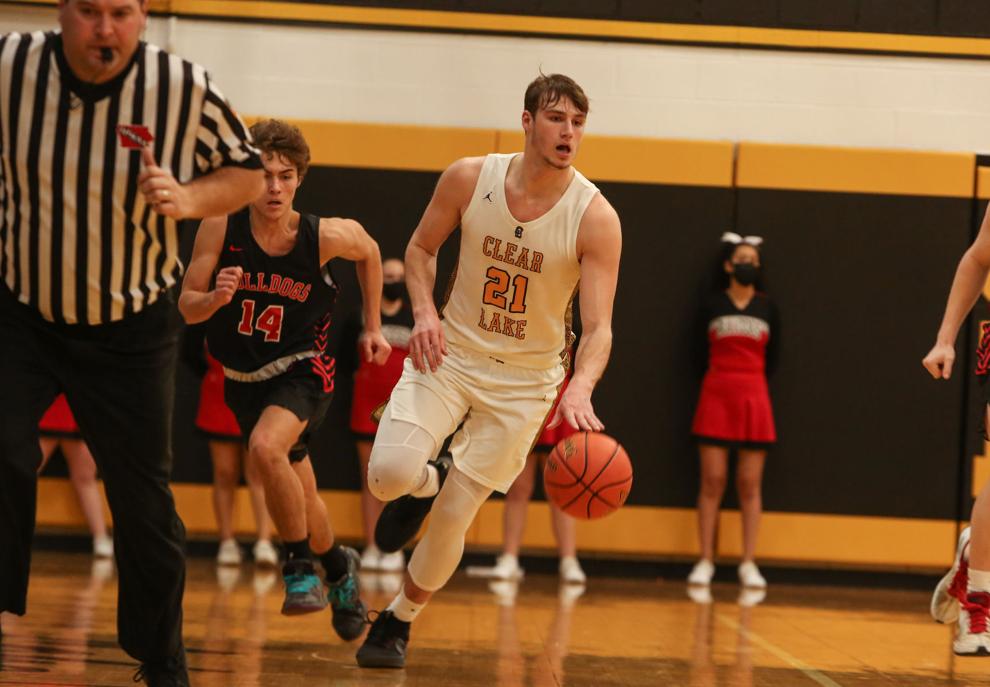 Clear Lake boys basketball vs H-D-C 02-22-21 -15.jpg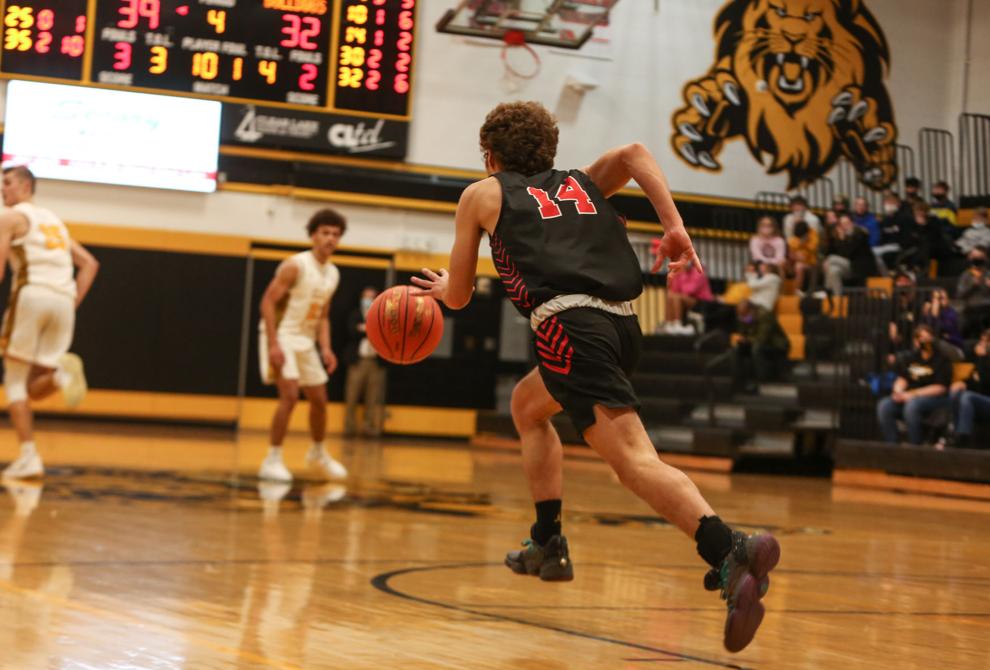 Clear Lake boys basketball vs H-D-C 02-22-21 -16.jpg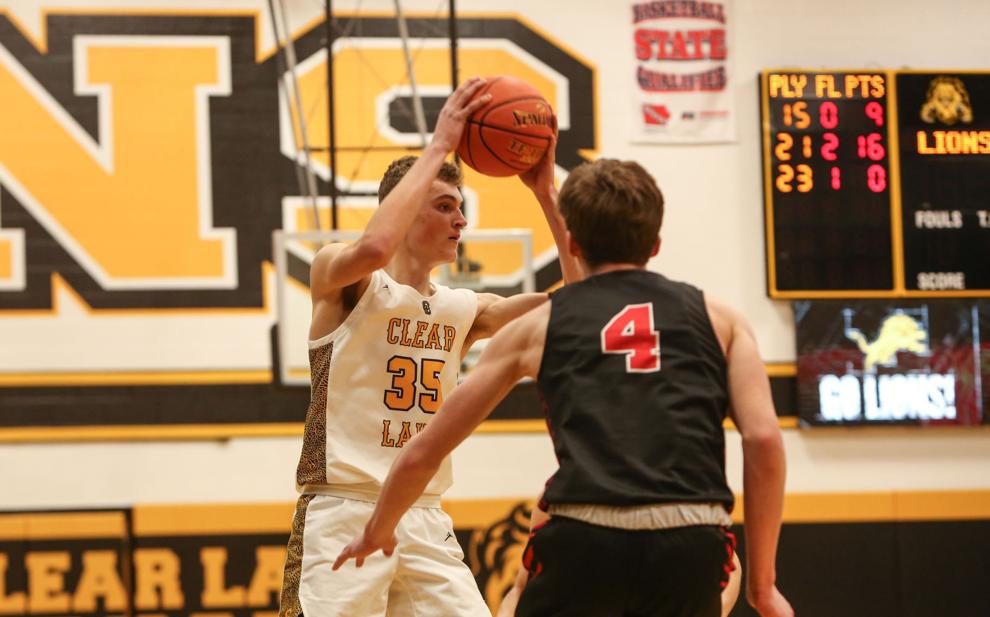 Clear Lake boys basketball vs H-D-C 02-22-21 - Schmitt
Clear Lake boys basketball vs H-D-C 02-22-21 -18.jpg
Clear Lake boys basketball vs H-D-C 02-22-21 -19.jpg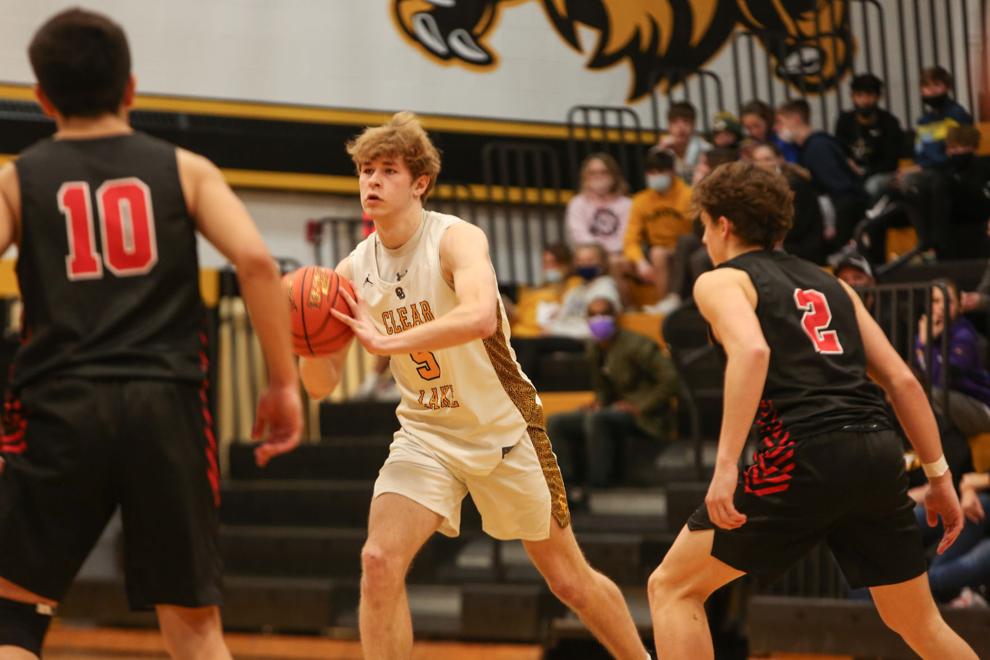 Clear Lake boys basketball vs H-D-C 02-22-21 -20.jpg
Clear Lake boys basketball vs H-D-C 02-22-21 -21.jpg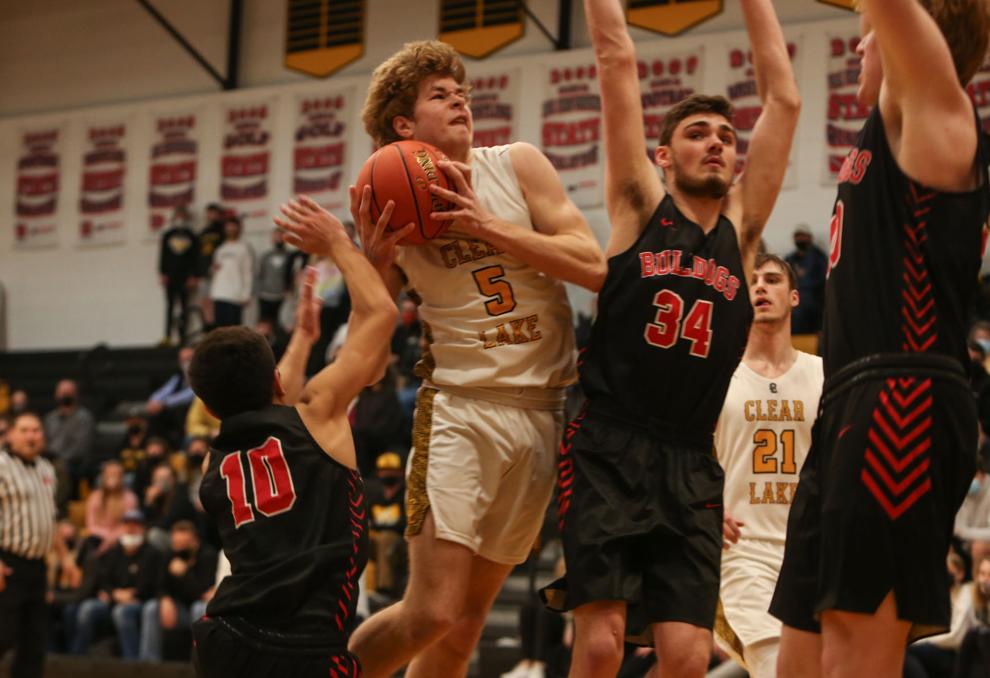 Clear Lake boys basketball vs H-D-C 02-22-21 -Formanek
Clear Lake boys basketball vs H-D-C 02-22-21 -23.jpg