When talking to Forest City boys basketball head coach Dan Rosacker about the regular season and the upcoming postseason game against Garner-Hayfield-Ventura, there seems to be a common theme echoed in almost every answer.
That's the amount of time that an Iowa high school basketball game takes. The challenge for Rosacker and his team? Playing at the highest level for the entirety of those 32 minutes.
"We get great halves, but against really good teams, you can't play just a half," Rosacker said. "We found that out at West Fork when we played a great second half, but fell short. That's been our challenge all year and we're running out of time right now."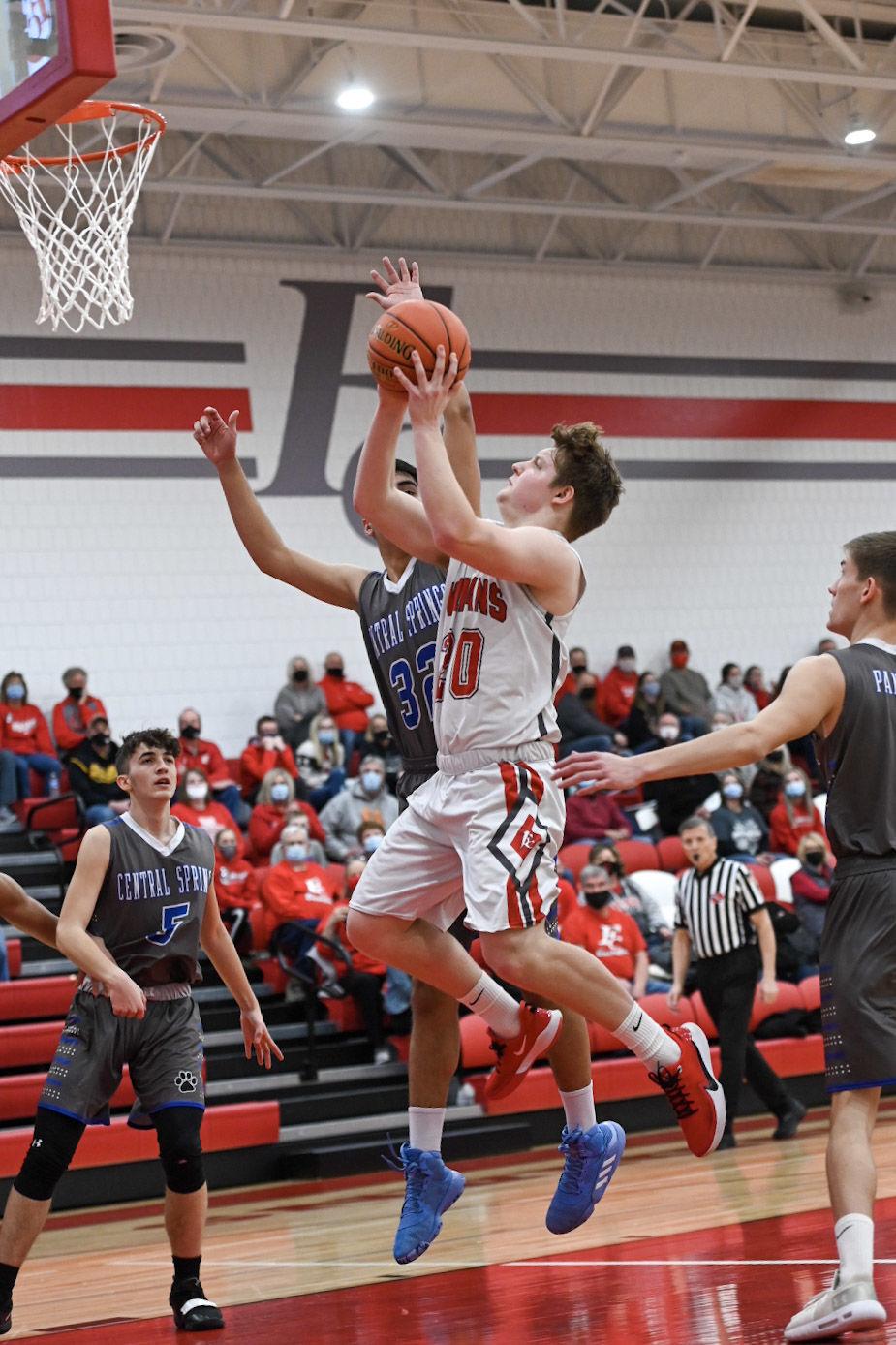 Monday night's Class 2A first round postseason game against Central Springs in Forest City was a perfect example of the tail of two halves. The Indians struggled defensively for the first 16 minutes and only led by five points at the break.
Forest City responded in the second half by playing up to its capability.
Senior guard Noah Miller scored 17 points in the third quarter alone and the Indians outscored the Panthers in the second half, 34-18, to earn a 66-45 win over Central Springs.
If the phrase "32 minutes" seems like it is being overused, try being a Forest City basketball player. Rosacker has echoed the sentiment to his team for a majority of the season.
"It seems like every night coach comes in and says that we've got to play a full 32 minutes," Miller said. "Whether we miss a four-minute stretch where we don't play our best basketball, we've just got to get to that 32 minutes and we'll be tough to beat."
Figuring out how the team can play its best basketball for the entirety of a game is something the Indians have been working toward all season. But it's really as simple as doing the little things, like setting good screens and making the extra pass, which Rosacker says is the key.
Another way the Indians can keep advancing further into the playoffs is riding Miller's hot hand. Miller averaged 16 points per game during the season and finished with 28 points in Monday night's win.
When he is on, everything opens up for the Forest City offense.
"It wasn't just Noah going one-on-one, he got a lot of touches within the offense," Rosacker said. "Guys were looking for him but they were still running the offense."
Miller and the Indians will have to play their best basketball of the season if they're to get a win on Thursday over Garner-Hayfield-Ventura. The Indians just snuck past the Cardinals, 39-36, after a second half comeback in the last matchup between the two teams on Jan. 21.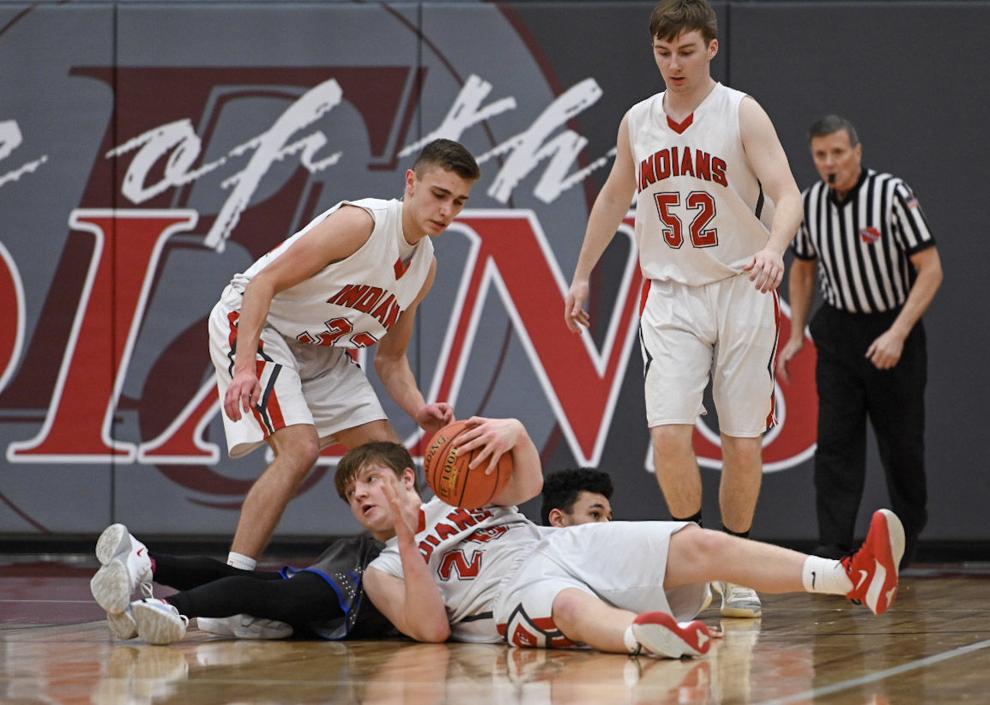 How do the Indians hit the road this time around and earn the win? You guessed it.
"We've got to put a complete game together," Rosacker said. "We're not going to go to Garner against a talented team like that and play a half. We tried that last time and got lucky. This time we've got to play 32 minutes."
The Indians play in the Class 2A, Substate 3 second round at 7 p.m. on Thursday at Garner.